'Tis the season of baked goods overload – pie madness, cookie overkill, brittle surplus, and candy, candy, candy. Everyday has brought a new package to our doorstep from friends and family filled with more sugary goodness. My poor stomach muscles don't stand a chance.
But I'm totally adding to the madness – we've already sent bushels of homemade peppermint brittle out the door in brown paper packages tied up with strings (no literally – they were wrapped in brown kraft paper and twine), and I've been posting nothing but baked confections for the past month on Recipe Sunday. I promise I'll get back to actual food in January, but why not immerse ourselves in the splendor of the holidays?
It is, after all, the only time of year that we have the perfect excuse to totally gorge ourselves on sugar…
So now for a lovely twist on my favorite kind of pie. I'm THAT pie person. The one that is totally nuts about pumpkin pie. At most parties, I'm the stand alone  – the only person with pumpkin on my plate while everyone ooh's and ahh's over there pecan and apples slices. Whatevs. Their pecan is probably drier than Arizona and the apple I'm sure are totally spongy and flavorless. At least, that's what I tell myself as I walk to the corner and savor my creamy dessert. Alone. And this recipe only makes this pie shine even brighter than it already does in my dessert book.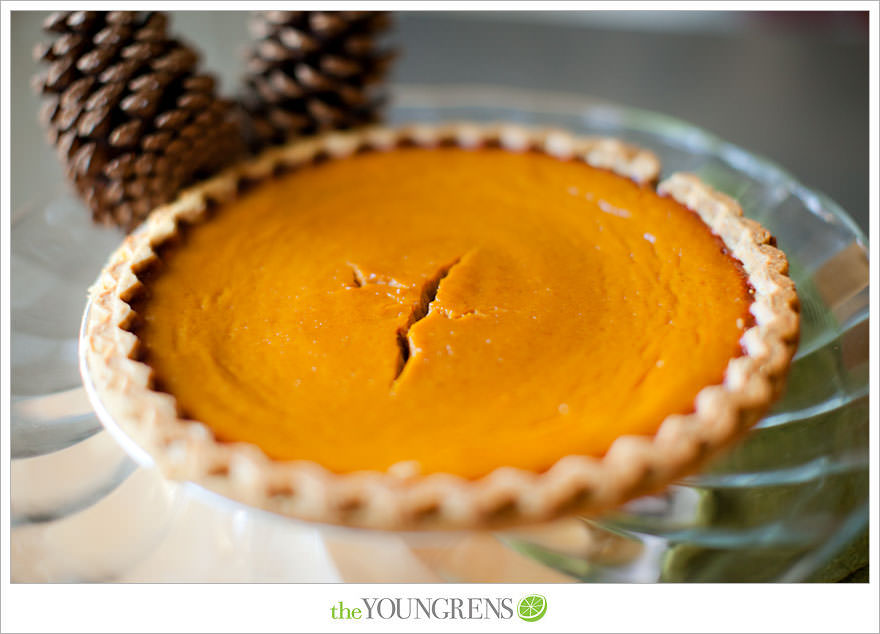 You'll need a can of pumpkin, cinnamon, and REAL maple syrup which is the wonderful twist to this wonderful dish. I pulled a can of pumpkin out of my pantry and it was a little worse for the wear…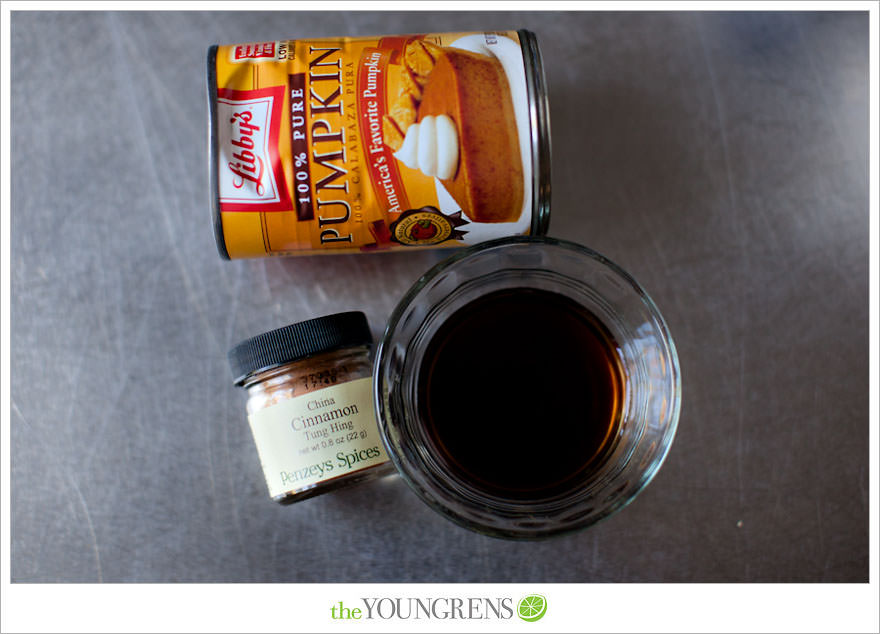 Combine the filling ingredients – pumpkin, sugar, syrup, cinnamon and salt.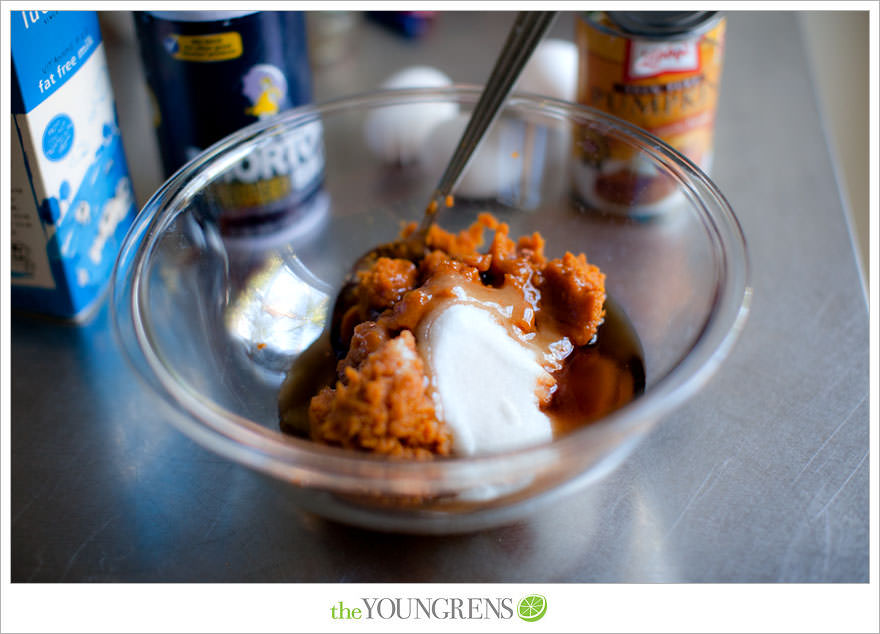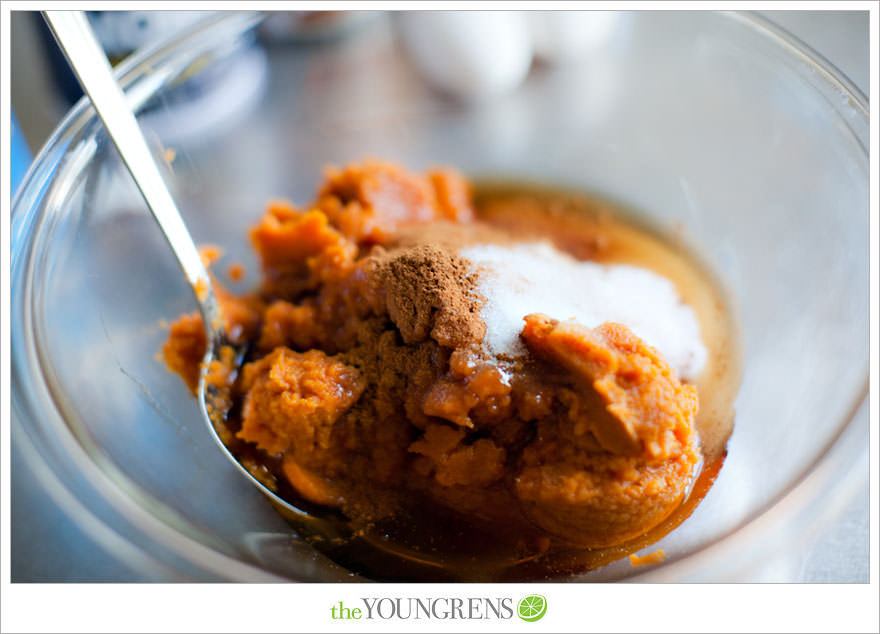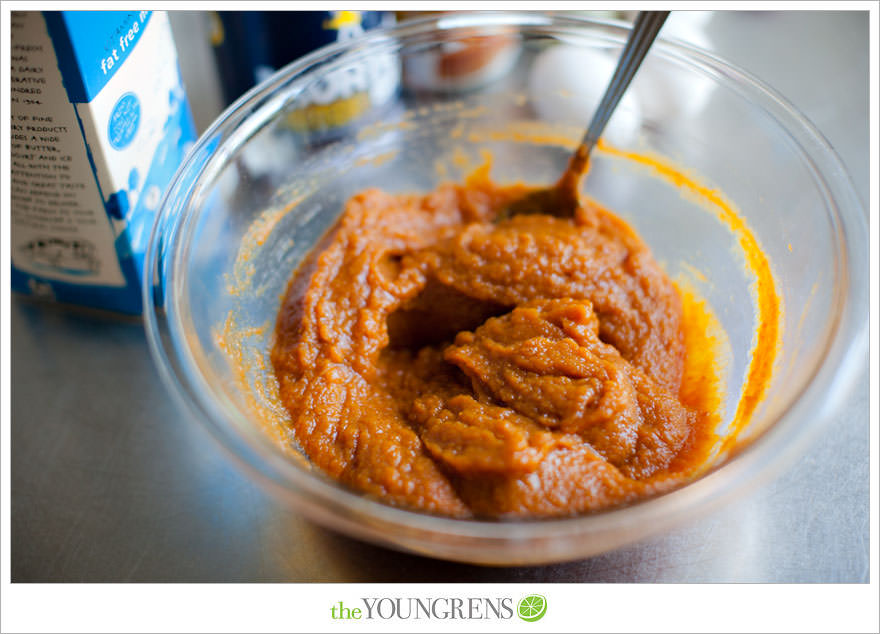 Lightly beat three eggs and use a fork to add them in.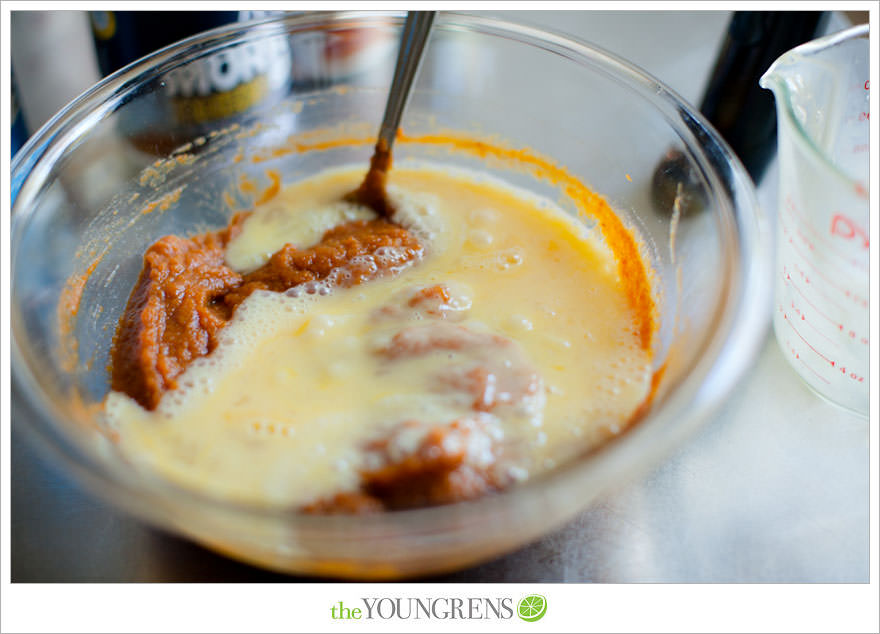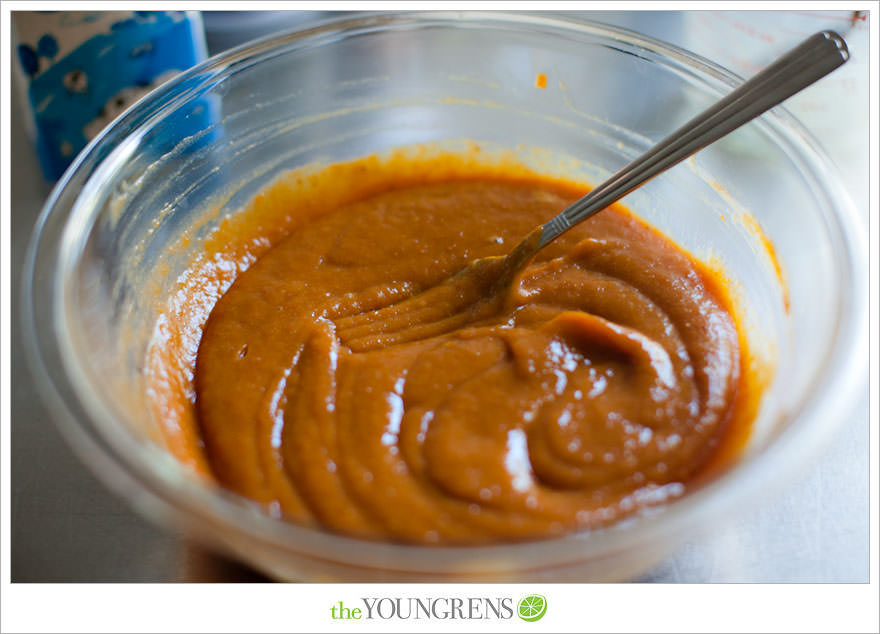 Gradually add in a cup of milk and stir until it's combined.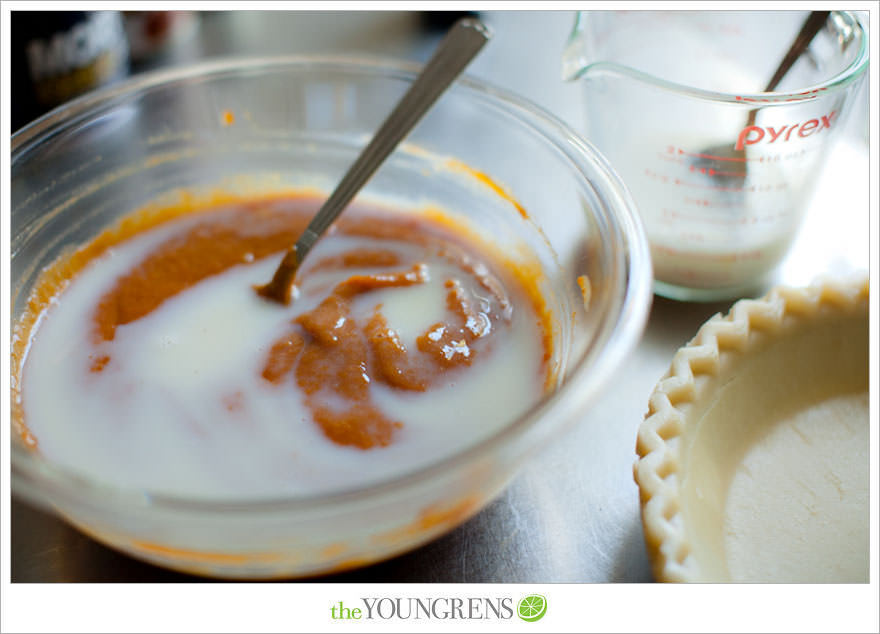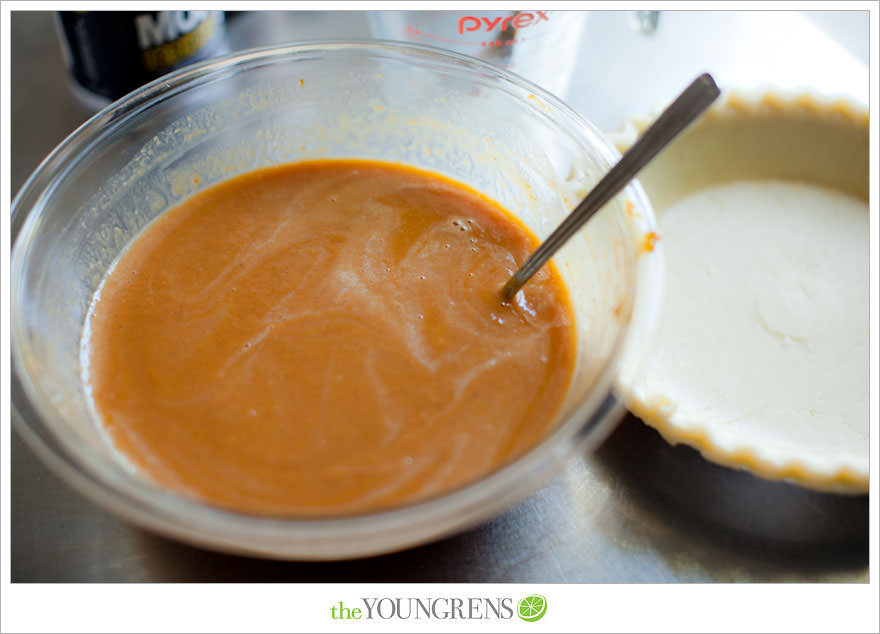 Pour the filling into a pastry shell and bake for about an hour at 375 degrees. Covering the edges with foil for the first half of the baking time helps to keep them from burning.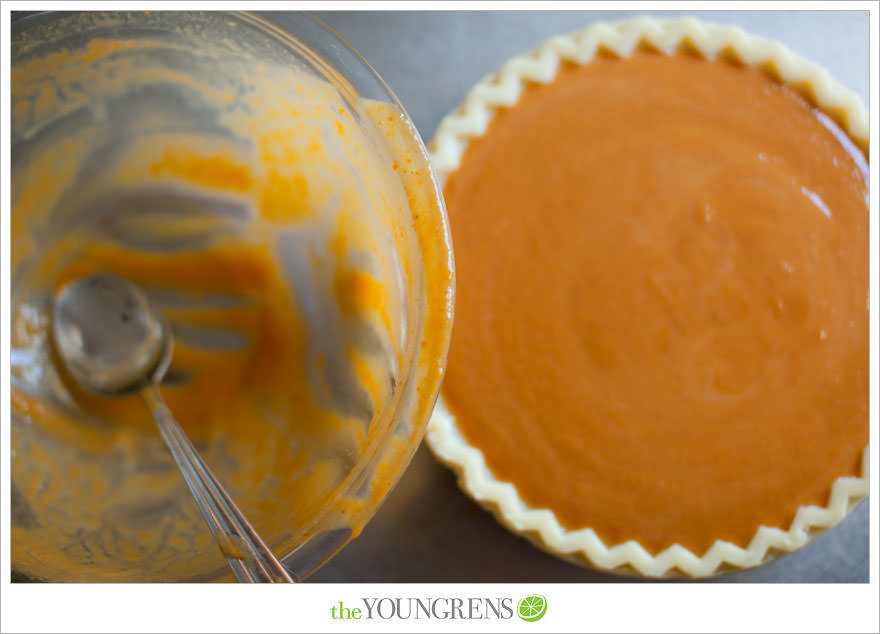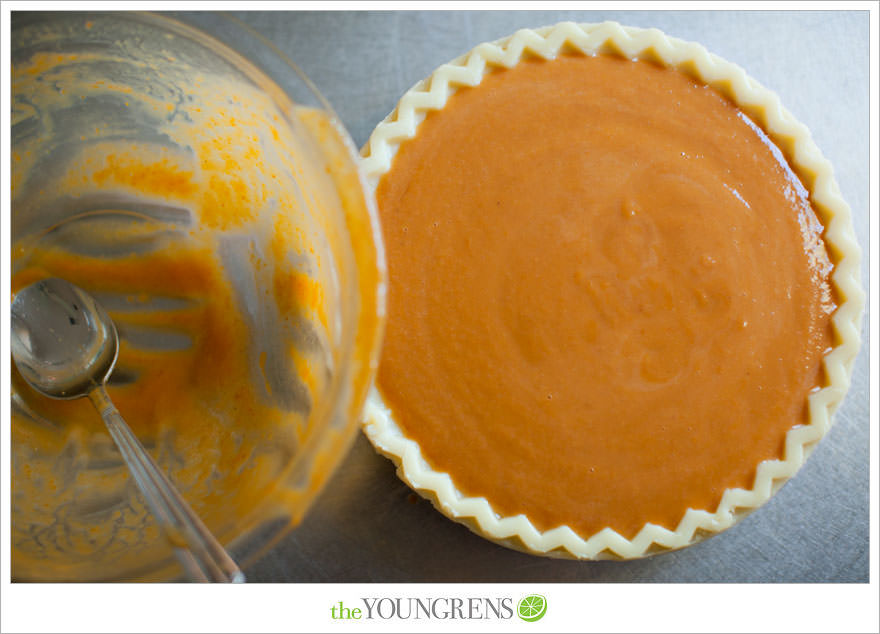 Yum. Mee. Serve and sprinkle the slices with cinnamon and whipped cream if you'd like. Lactose and my stomach don't mix, so mine are always sans whipped toppings.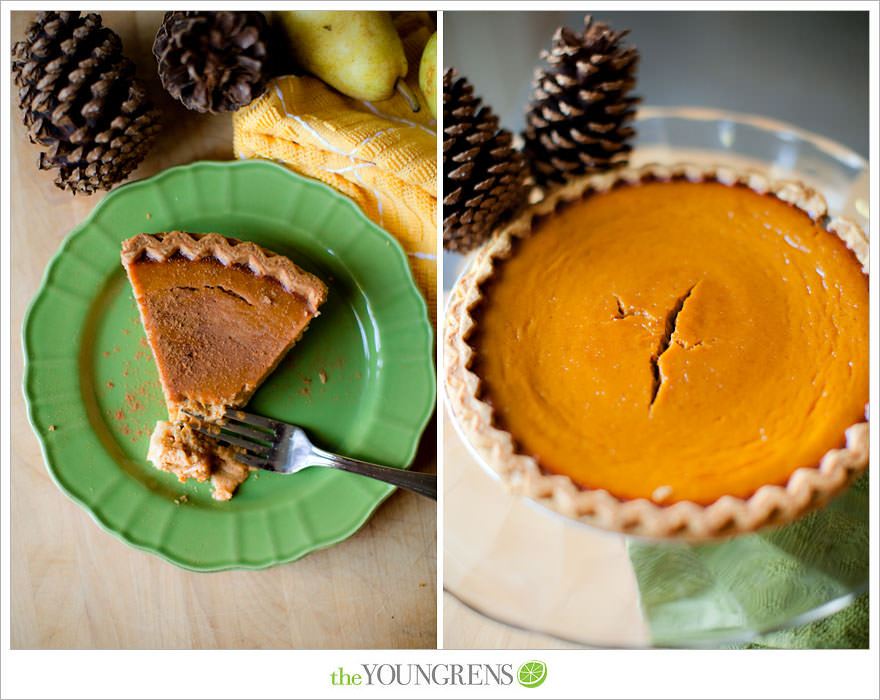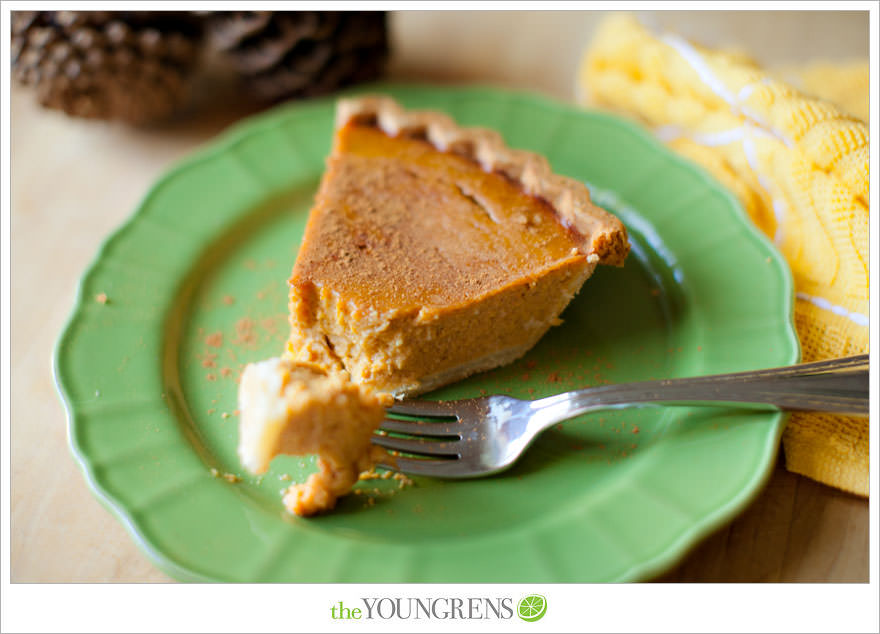 Maple-Cinnmon Pumpkin Pie
(view more of this recipe here)
1 15 ounce can pumpkin

1/2 cup sugar
1/4 cup pure maple syrup or maple-flavored syrup
1 teaspoon ground cinnamon
1/2 teaspoon salt
3 eggs, lightly beaten
1 cup milk
1 recipe Maple Whipped Cream (optional)
1. Preheat oven to 375 F. Prepare and roll out Pastry for Single-Crust pie.
2. For filling, in a bowl combine pumpkin, sugar, maple syrup, cinnamon, and salt. Add eggs; beat with a fork until combined. Gradually add milk; stir until combined.
3. Carefully pour filling in pastry shell. Cover edge of pie crust with foil. Bake 30 minutes. Remove foil. Bake 25 to 30 minutes more or until a knife inserted near center comes out clean. Cool on wire rack. Cover and refrigerate within 2 hours.
4. To serve, if desired, top with Maple Whipped Cream. Makes 8 servings.
Hugs,
Erin