Awwwww – lasagna. I've made lasagna once. And I'll never make it again. The work, the expense, the calories – soooooo not worth it. I'll make the trek to a hole-in-the-wall Italian restaurant and pay for baked lasagna anytime over making a batch of my own.
So when I found this gem of a no-bake recipe, I stored it away immediately for the next Recipe Sunday Weekend, and when we finally had the chance to craft this delicious dish, we fell in love with it's freshness, flourished in it's ease, and delighted in it's flavor.
And it's only a fraction of the calories. Serious win.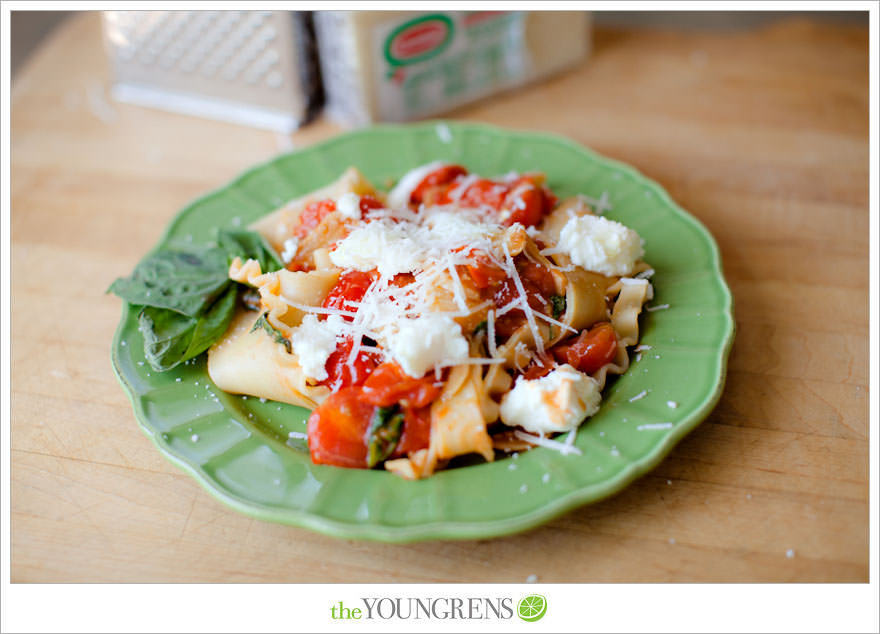 You'll need some old lasagna favorites and some new players for this deconstructed dish.
Ricotta cheese is paired with shaved pecorino…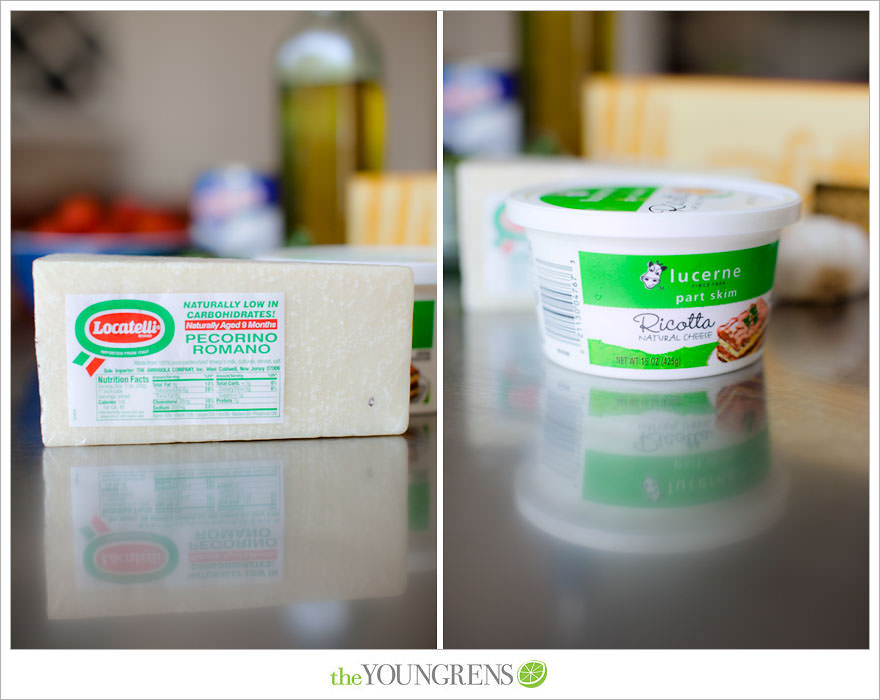 And cherry tomatoes make a statement with garlic and fresh basil.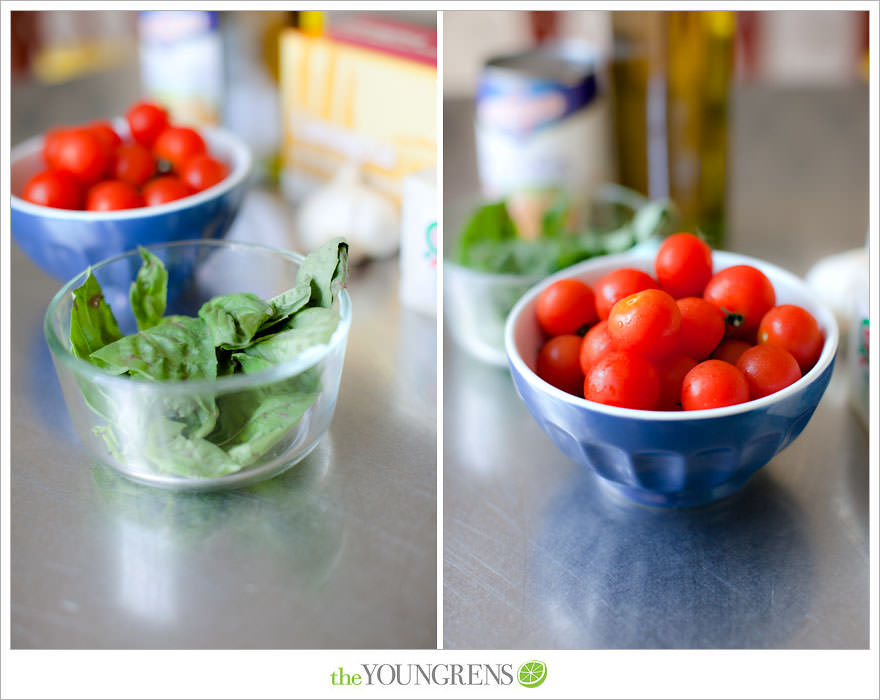 First, start your pasta water to boil. The amount of time it takes to make the sauce is the perfect amount of time it takes to cook lasagna noodles, so you need to have your water boiling when you're ready to start sauteing the sauce ingredients. If you forget to start boiling the water at this point, you will be muy frustrado when your sauce is finished and your pasta is still hard as a rock. You will also start cursing in all of the bad Spanish words you know. Believe me.
Once your water is on the stove, cut your cherry tomatoes in halves and then thinly slice a few garlic cloves. You will be eating these slices pretty much as is, so make them thin enough to be appetizing.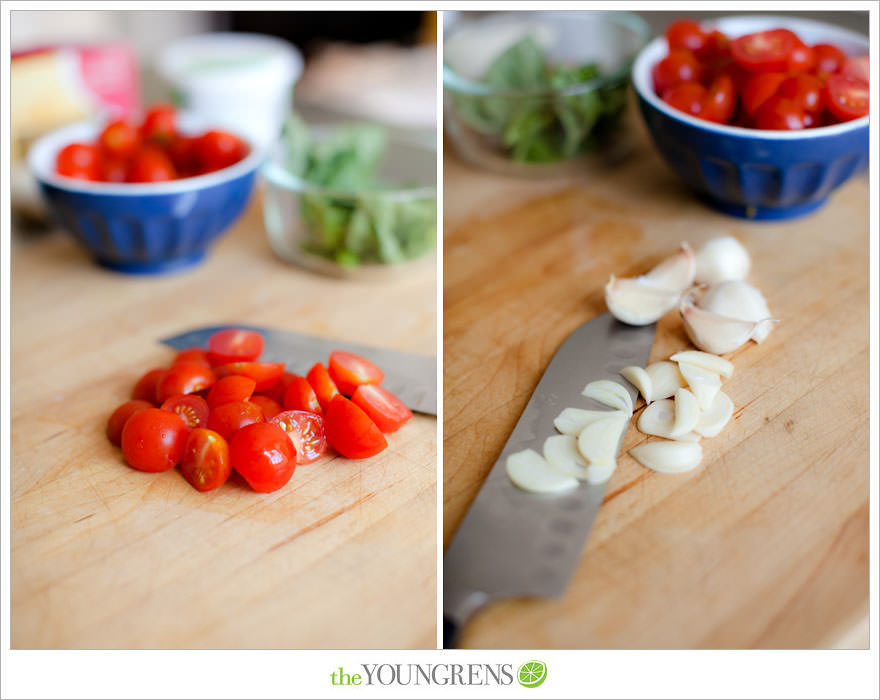 Then chop your fresh basil leaves by rolling them up and slicing them like a cucumber. This will make those lovely thin slices of basil leaves that we all love.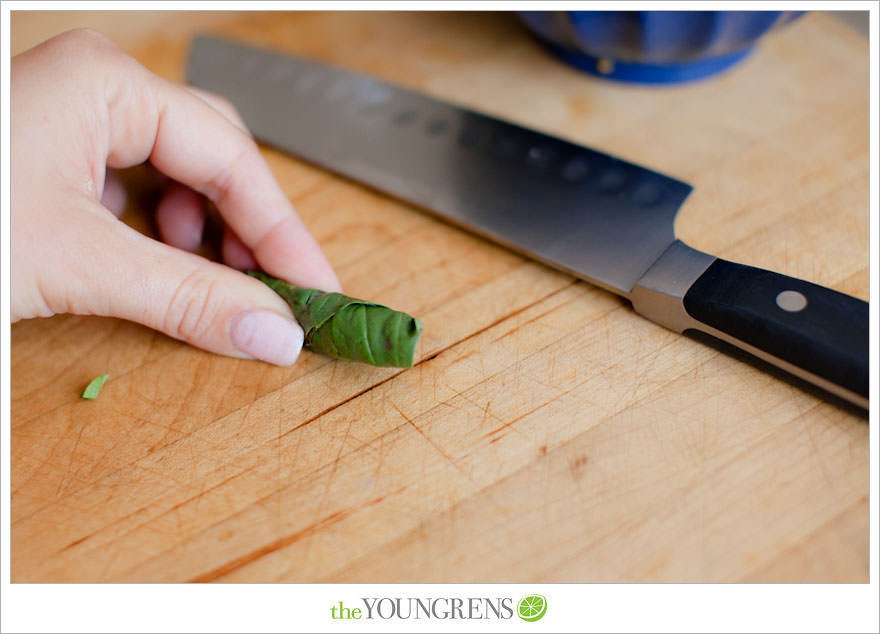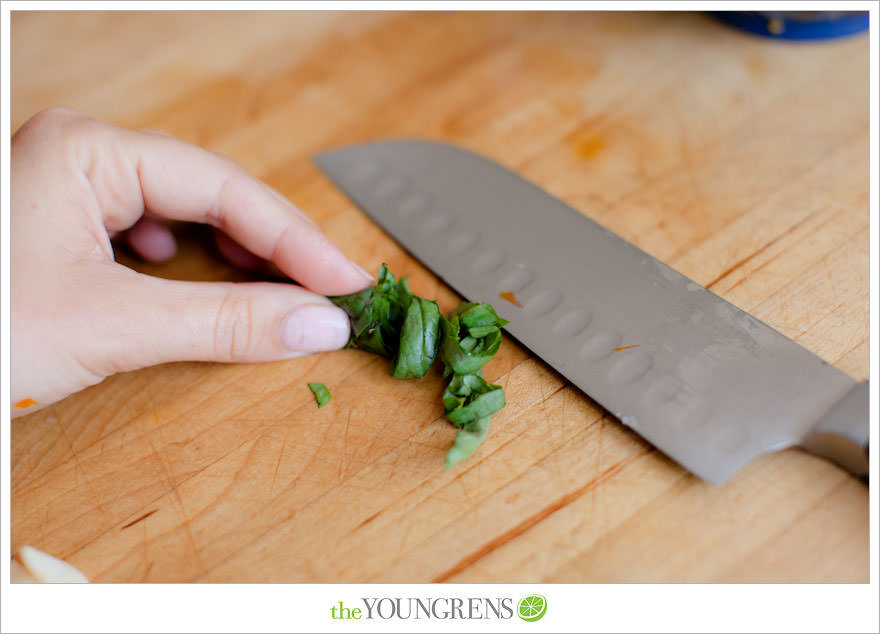 Now you're ready to make your sauce. Toss the lasagna noodles in your pot of boiling water, start the timer so you don't overcook them, and then saute the garlic slices until they're just golden. Once they're done, take a deep whiff of that amazing aroma and toss in about 2/3 of the cherry tomatoes. You'll wait to toss in the remaining tomatoes until the end so that there will be a nice variety of tomato texture in the final dish.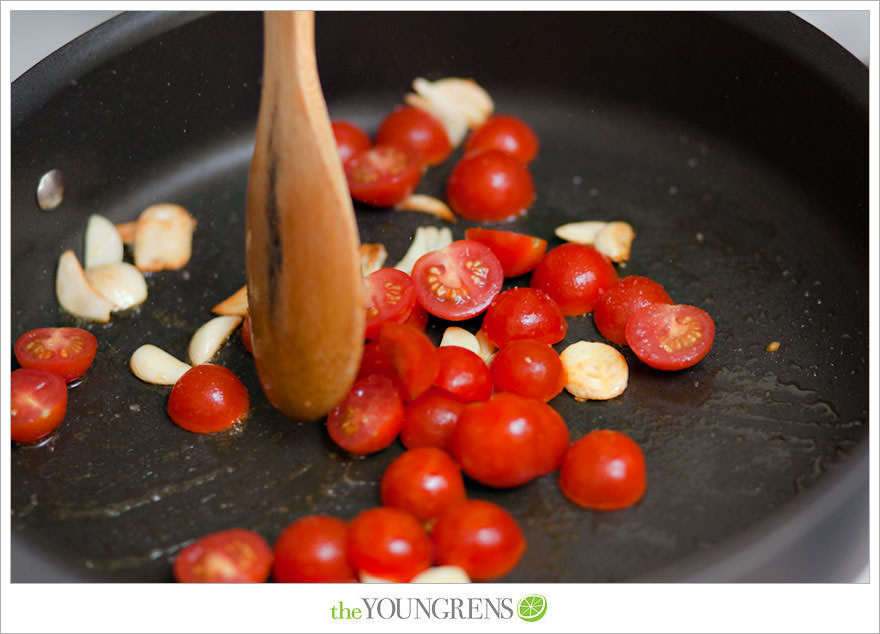 Once the tomatoes are soft, add 2/3 cup chicken stock.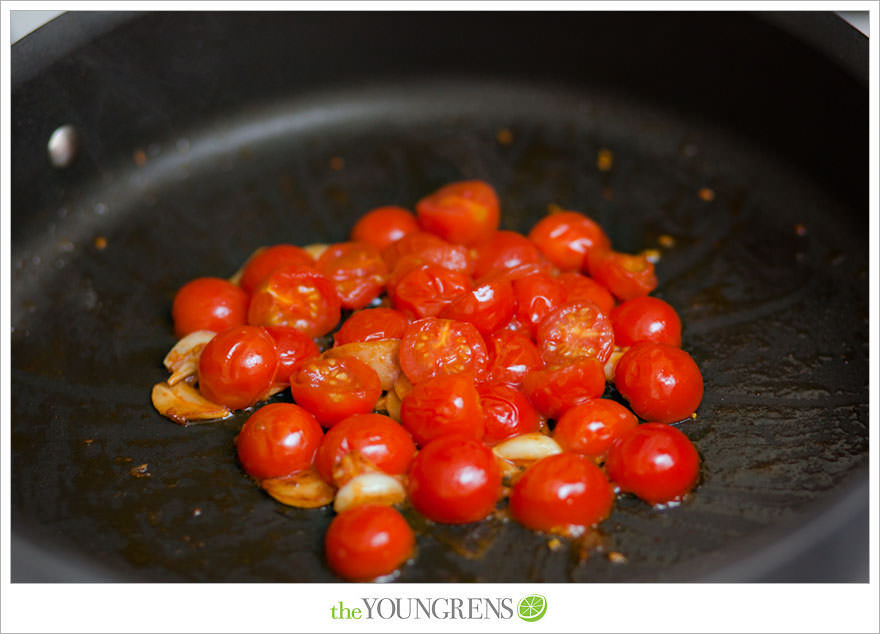 Simmer until the chicken stock thickens a tad, then toss in the remaining tomatoes.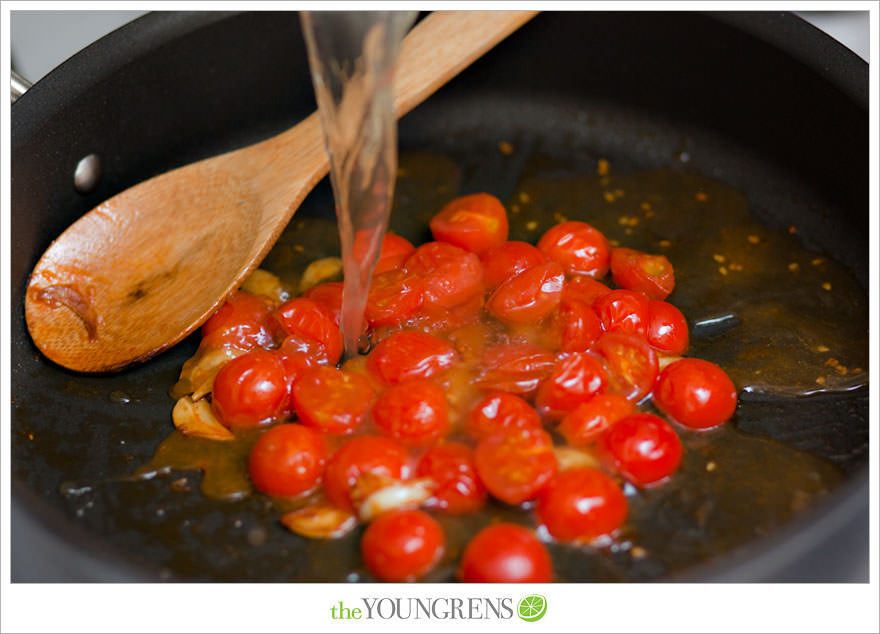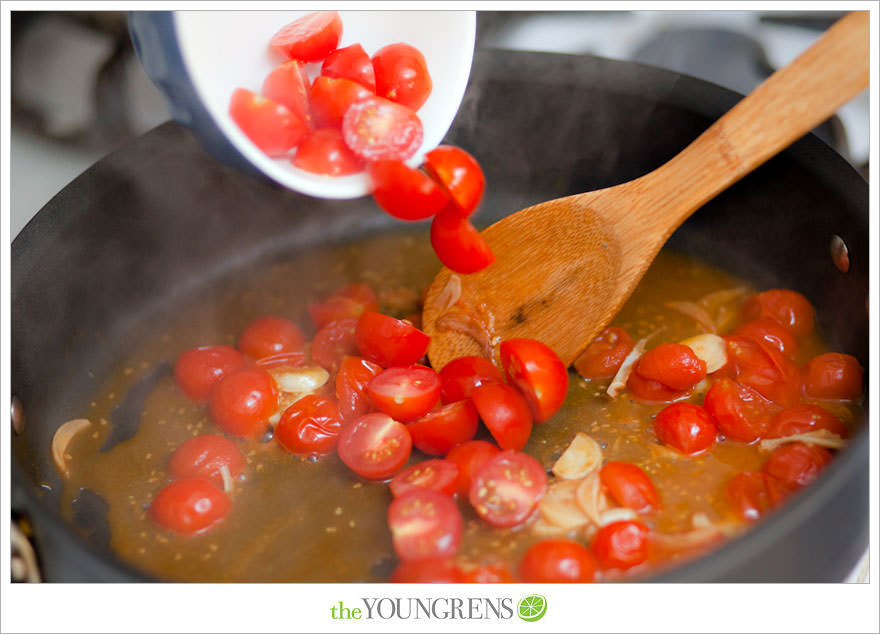 You won't cook the remaining tomatoes very much – just heat them through.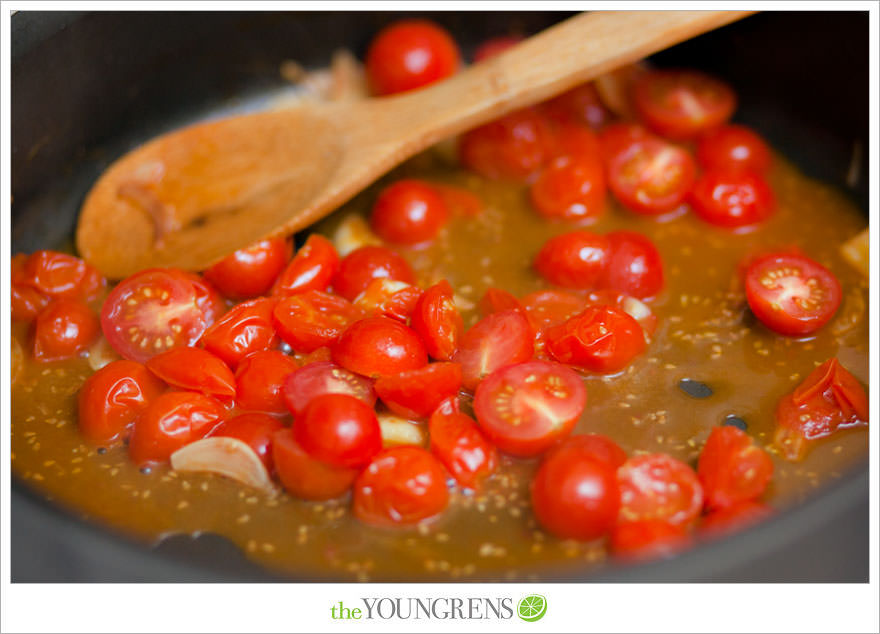 At this point the noodles should be perfectly cooked, so gently drain them and then toss them in the sauce. Our noodles tend to fall apart a little bit – the ridged parts come off the rest of the noodle – and even though it's not as pretty, it actually makes the dish a little easier to eat.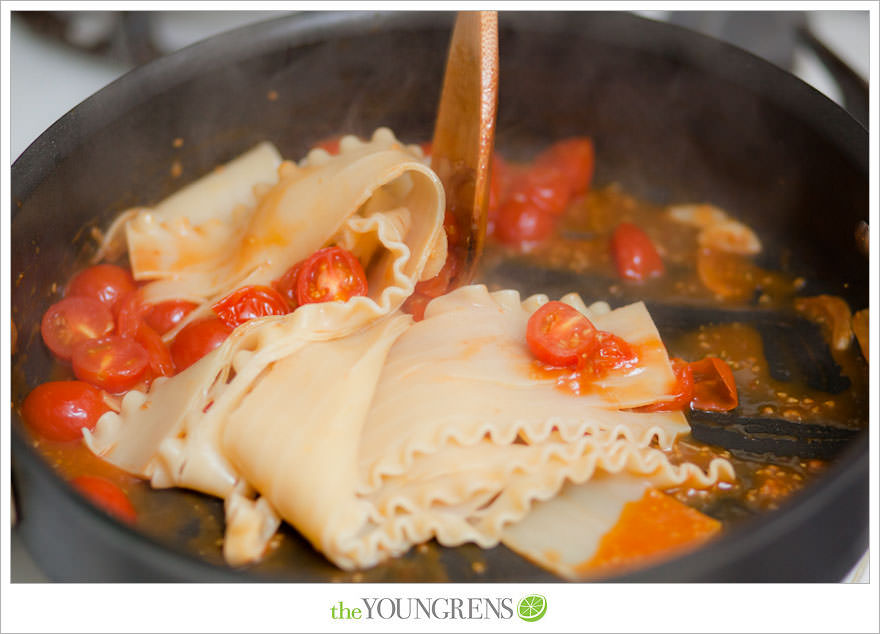 Stir in the basil…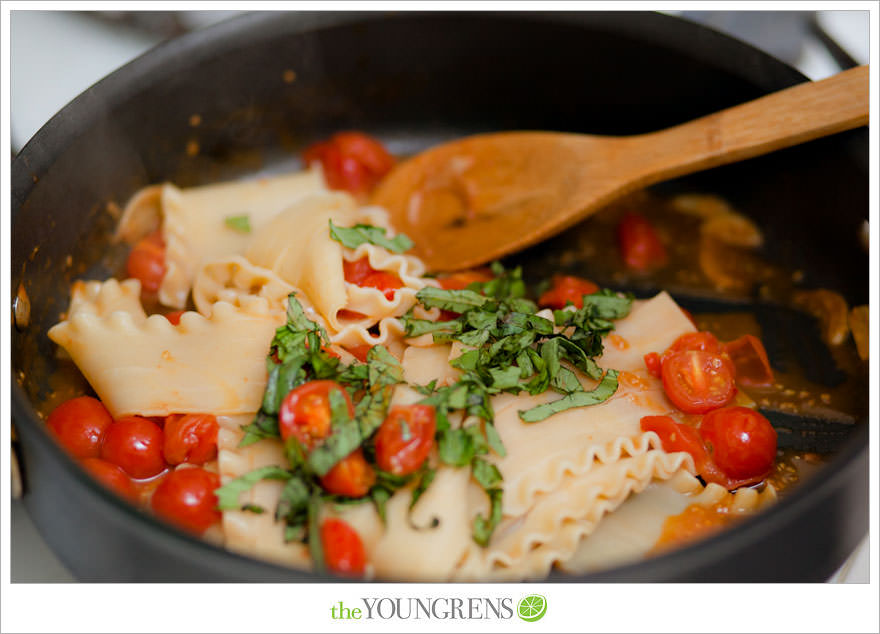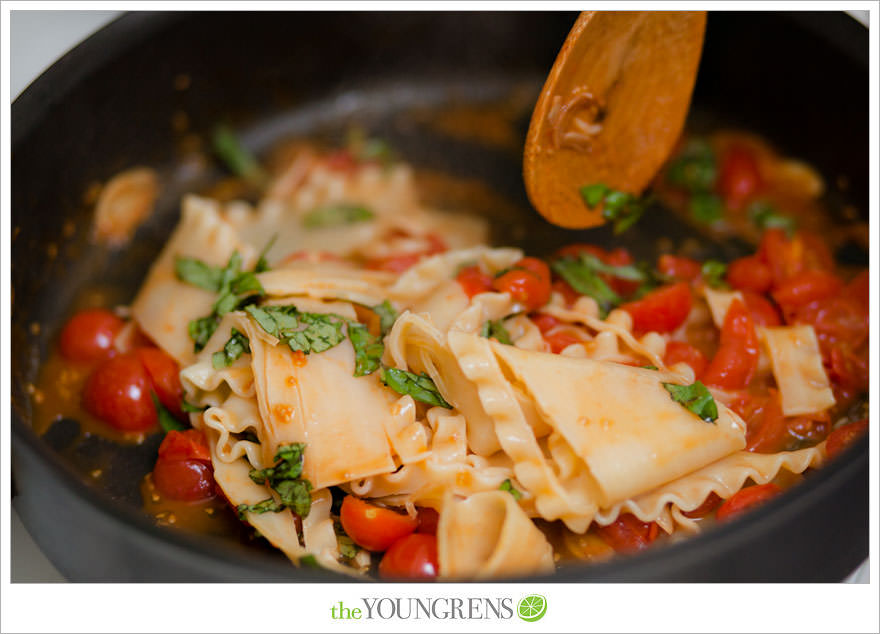 And gently transfer the mixture to serving plates. Drizzle any remaining sauce and some EVOO over the noodles, dot with ricotta, and top with shaved pecorino cheese.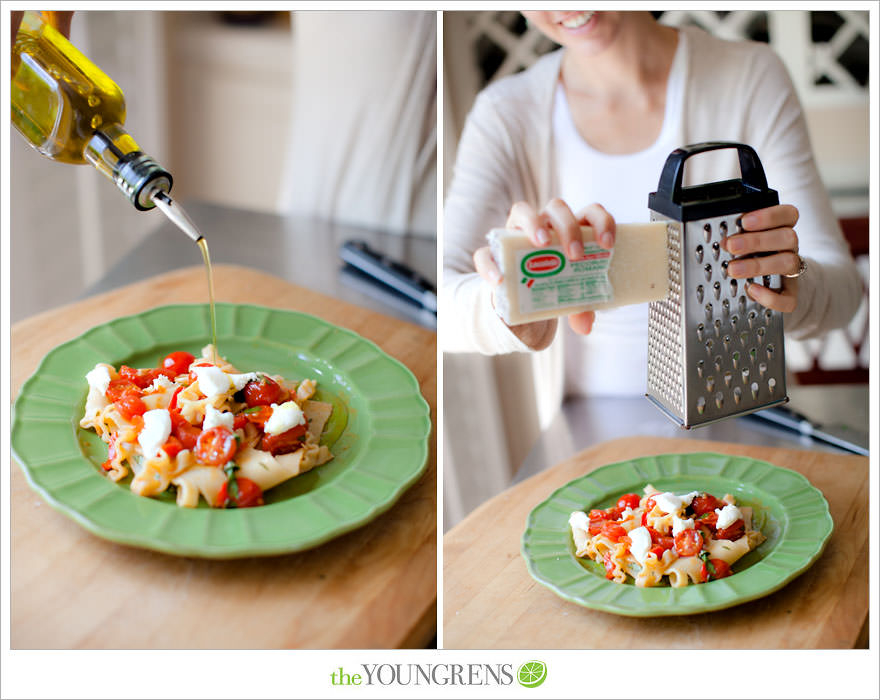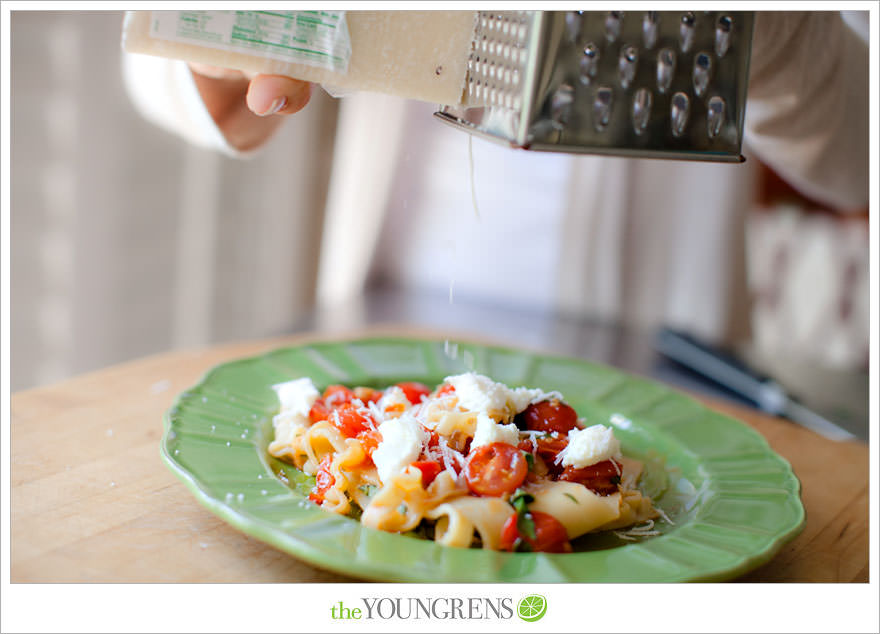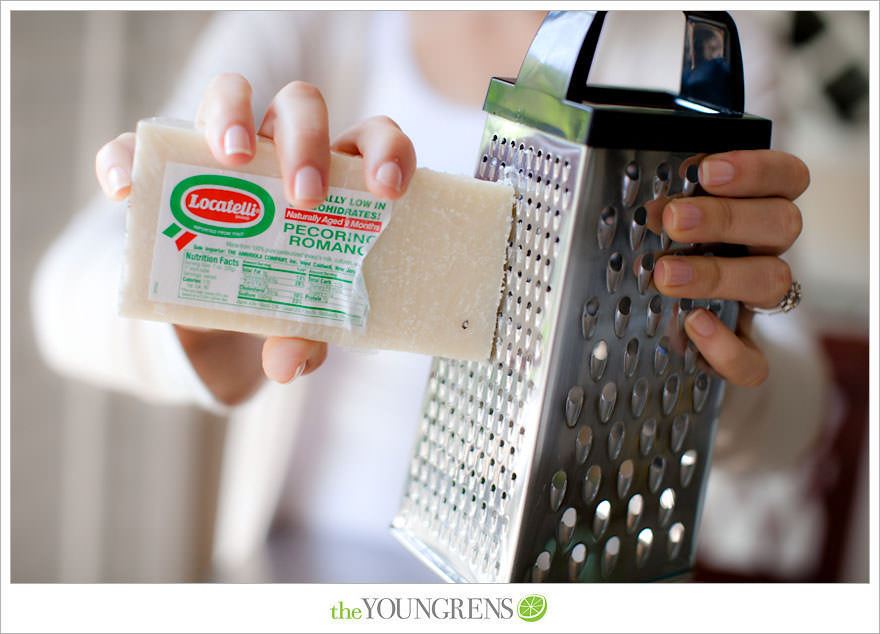 This pasta recipe is fresh and flavorful without being over-filling. The lasagna noodles make this such a fun dish to eat and the ricotta melts and mingles with the tomatoes and garlic – yum! Since the dried noodles and cheeses last for a little while and the basil is in our herb garden, the only ingredient I need to grab fresh is the tomatoes, so I can pull this out as a last minute crowd pleaser for interns or guests at any time. This is definitely going to become a staple in Casa de Youngren!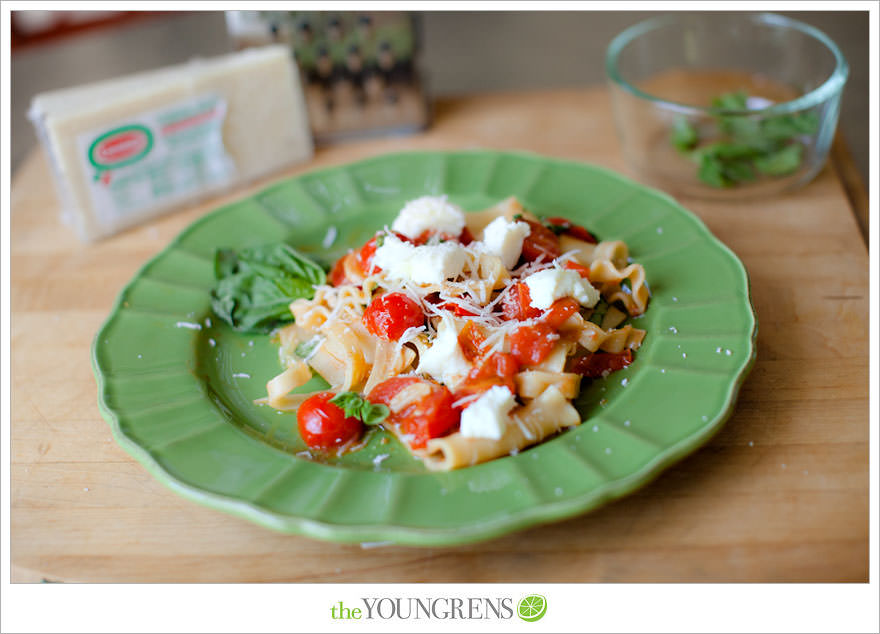 No-Bake Lasagna with Ricotta and Tomatoes
(see full recipe and nutrition info here)
1 tablespoon plus 1 teaspoon extra-virgin olive oil
7 garlic cloves, thinly sliced
3 cups mixed red and yellow cherry or grape tomatoes, halved
2/3 cup chicken stock
8 lasagna noodles
2/3 cup reduced-fat ricotta cheese
1 ounce Pecorino Romano cheese, shaved
1. Heat tablespoon oil in a high-sided skillet over medium heat. COok garlic until pale golden, about 3 minutes. Add 2 cups tomatoes and 1/2 teaspoon salt. Cook until soft, about 7 minutes. Add stock. Simmer until saucelike, about 1 minute. Add remaining cup tomatoes. Cook until warm, 1 to 2 minutes.
2. Meanshile, bring a large pot of water to a boil. Cook pasta according to package instructions until al dente. Drain.
3. Toss pasta in skillet to coat. Stir in basil, reserving some for garnish.
4. Divide pasta among 4 plates. Top with any remaining sauce. Dot with ricotta, and drizzle with remaining teaspoon oil. Top with shaved cheese and remaining basil. Sprinkle with pepper.
Hugs,
Erin