Just in case you haven't fallen in love with Jillian Michaels and her fabulous Ripped in 30 Meal Plan quite yet, I think this recipe just may be the nail that locks her down in your kitchen goddess heart. This is the final recipe that we're featuring from her meal plan, so if you haven't checked out the other Jillian Michaels healthy dishes that we've been posting all summer long, definitely take a look. They're all keepers and sooooo easy.
This delightful crunchy twist on your everyday chicken breast will for sure be added to your well worn recipe binder under the "How to Prepare Yet Another Chicken Breast for Dinner Tonight" tab. I am always looking for new and interesting ways to prepare this staple, and this recipe has become a favorite at Casa de Youngren. Since we always have a bag of almonds in the pantry for midday snacking, lemons in the fridge, and rosemary in the spice drawer there were no extra trips to the grocery store necessary. And this packs a powerful flavor punch, so jump right in and try this tonight!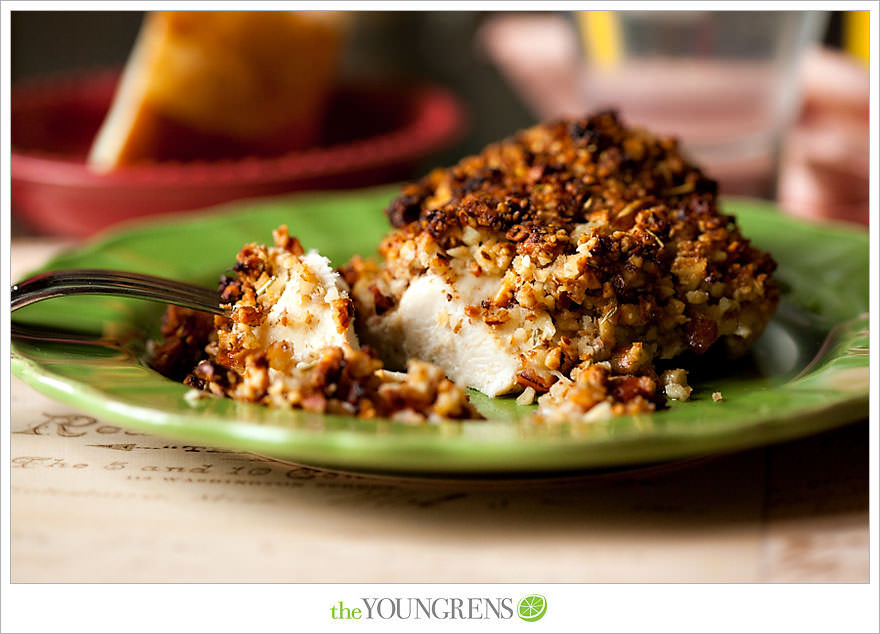 Like I mentioned, the ingredients are all staples for most kitchens, which is always a major plus in my book.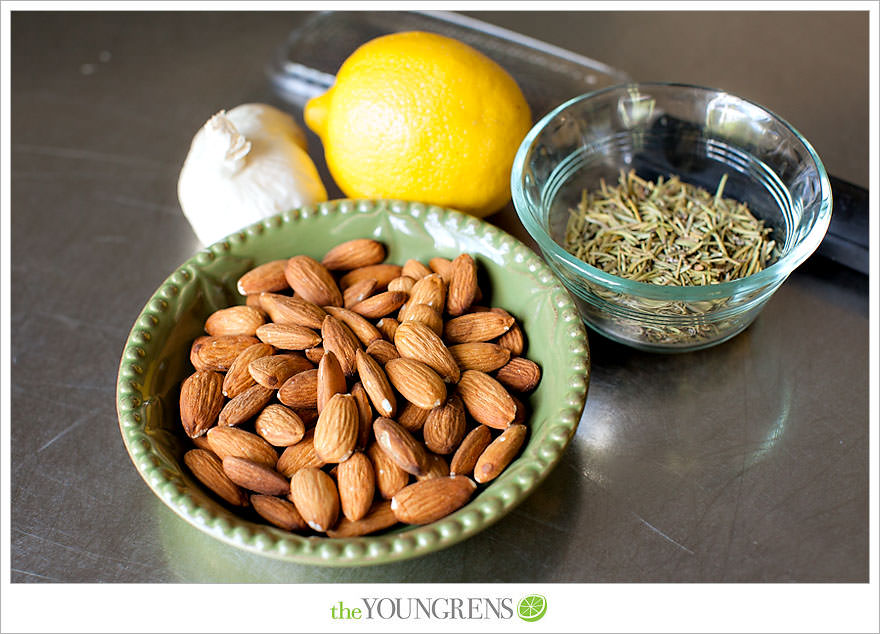 Rosemary, lemon zest, almonds – oh my!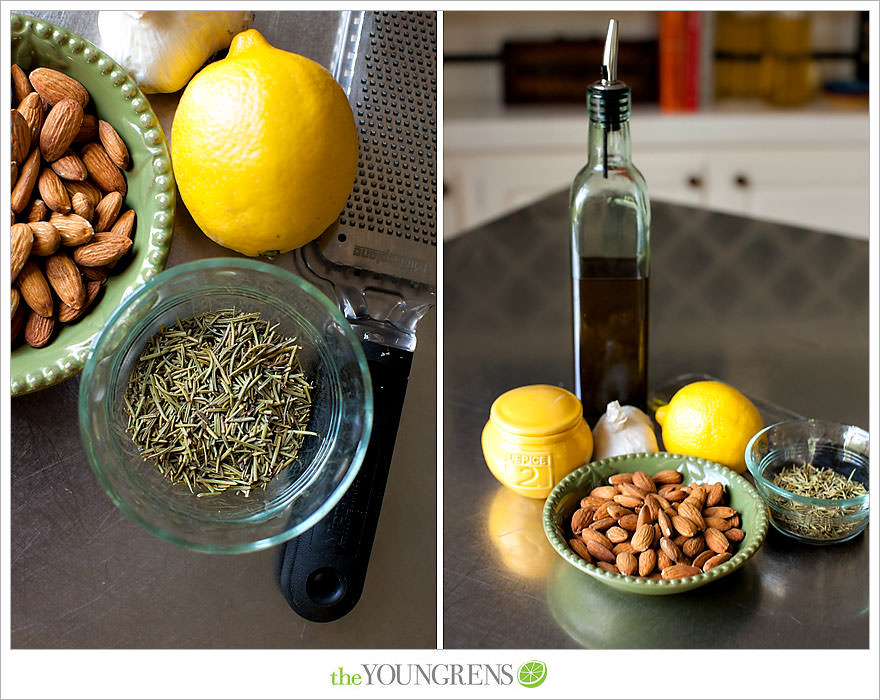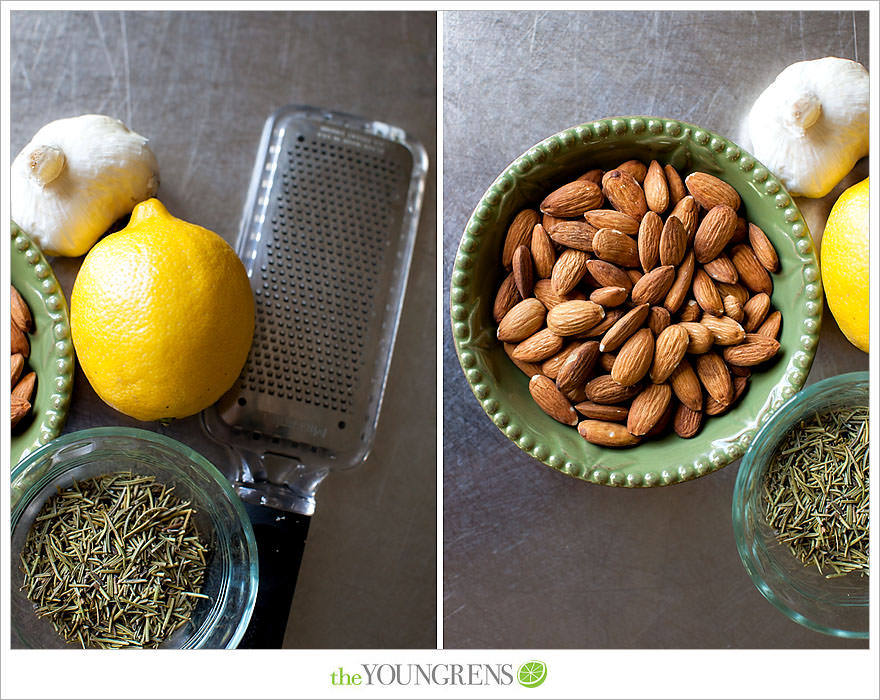 First, preheat your oven to 425 degrees and then toast your almonds on the stove in a little butter until they're slightly browned. You don't need a lot of butter, so keep it healthy and only use a bit.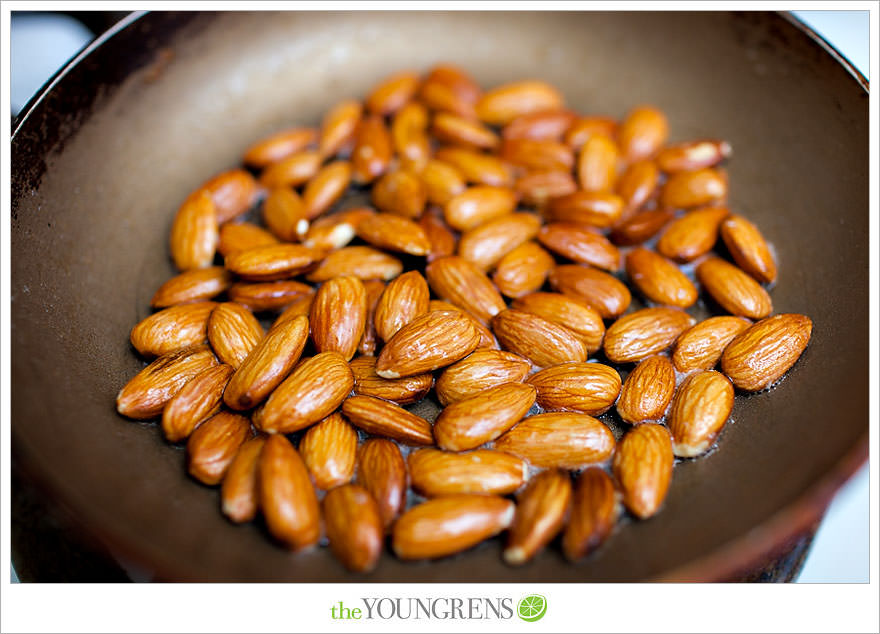 Then toss all of the ingredients (except for the chicken) into a food processor or your trusty blender.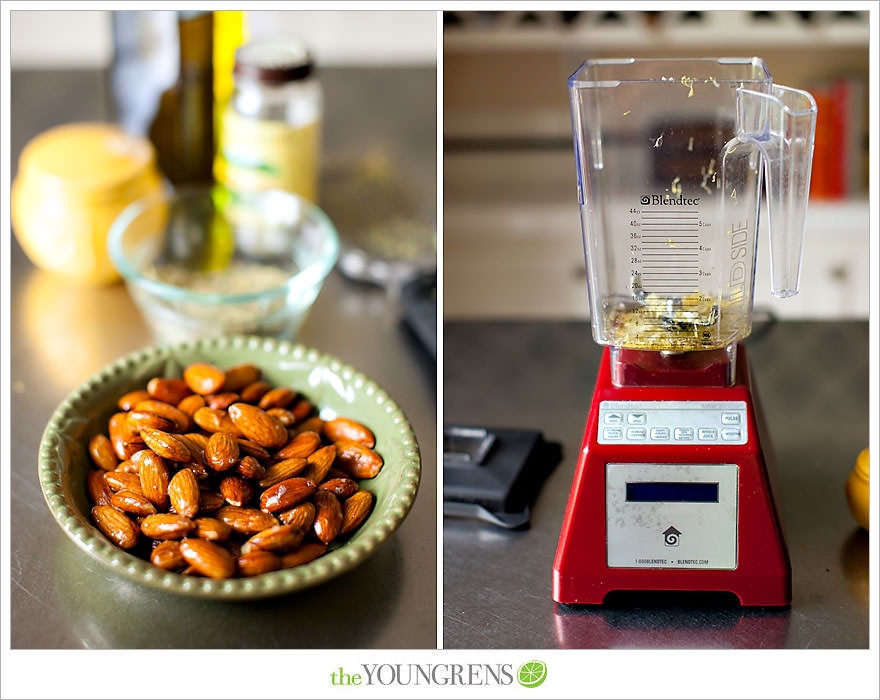 Process until the mixture is coarsely chopped and thick. Don't overdo it – the almonds need to be good and crunchy and not completely pulverized.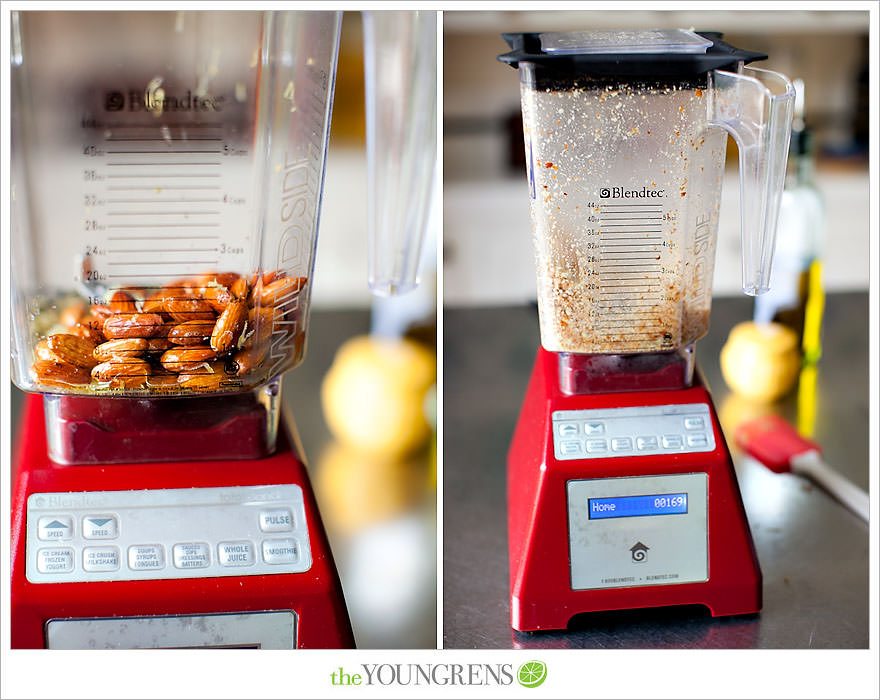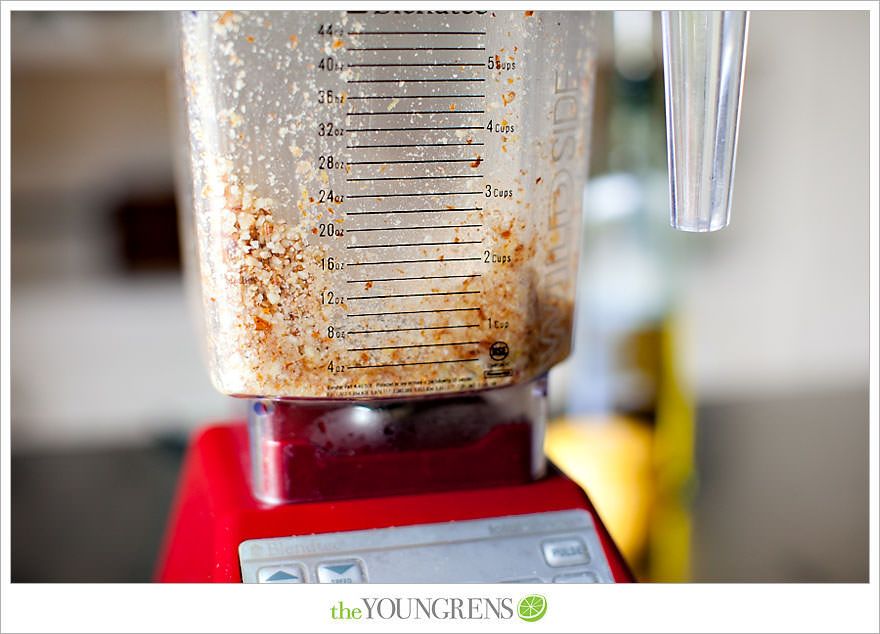 Spread the almond paste on the thawed chicken breasts and pat them down good. Cover them as much as you can. Then pop them in the preheated oven to roast until they're 165 to 170 degrees on the inside using a kitchen thermometer. Our oven takes about 20 minutes, but some will take as little as 10.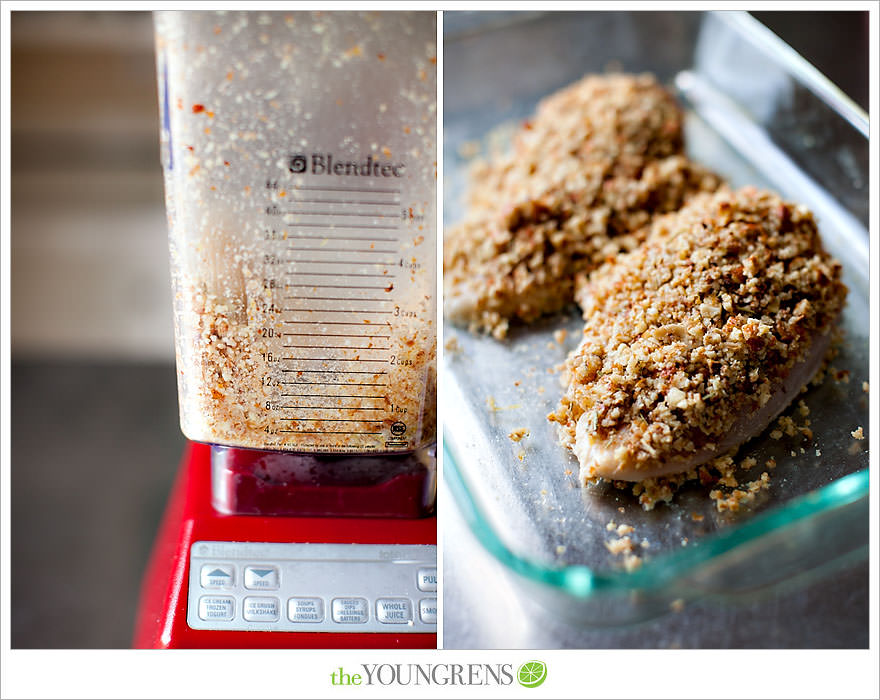 Let them cool a few minutes because they will be piping hot when they come out. The crust is so flaky and crunchy. Toasting the almonds is definitely necessary as it brings out such roasted yummy flavors, so don't skip that step. It's totally worth it!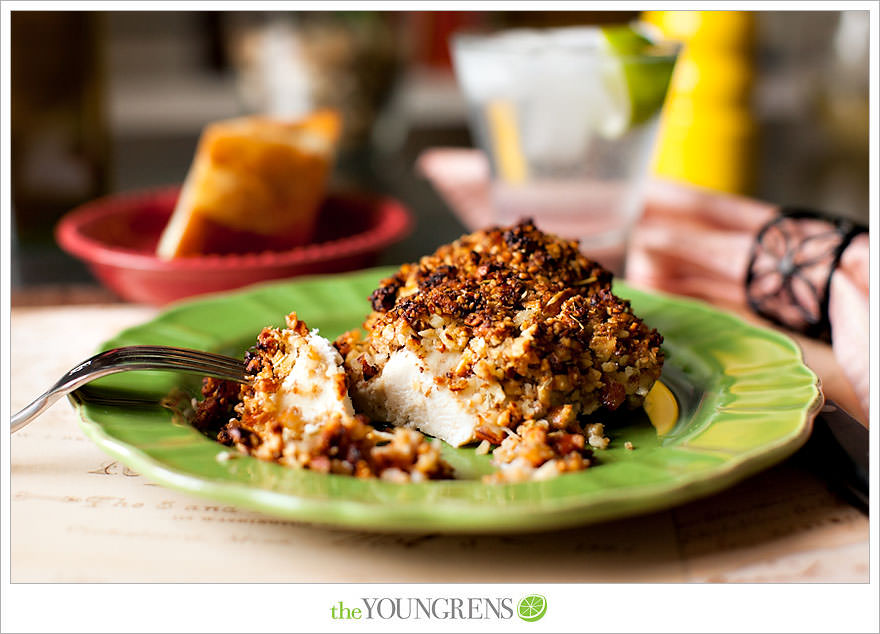 Nut Encrusted Chicken Breasts
(download Jillian's meal plan)
2 cup unsalted organic almonds, toasted 2 tablespoons olive oil, extra virgin
3⁄4 teaspoons grated lemon zest
1 tablespoon fresh lemon juice
3⁄4 teaspoon dried rosemary
1 garlic clove
1⁄4 teaspoon salt
4 (4-5 ounce) boneless, skinless organic chicken breast halves
Directions
1. Preheat the oven to 425 degrees.
2. In the work bowl of a food processor, place the almonds, olive oil, lemon zest and juice, rosemary, garlic, and salt. Process until coarsely chopped; the mixture will be a thick paste.
3. Arrange the chicken breast halves in a baking dish. Divide the almond paste and spread on the breasts; pat down to cover each breast completely. Roast in the oven until cooked through and an instant-read thermome- ter reads 165 to 170 degrees, about 10 minutes. Loosely tent with foil and let stand for 5 to 10 minutes before serving.
Hugs,
Erin