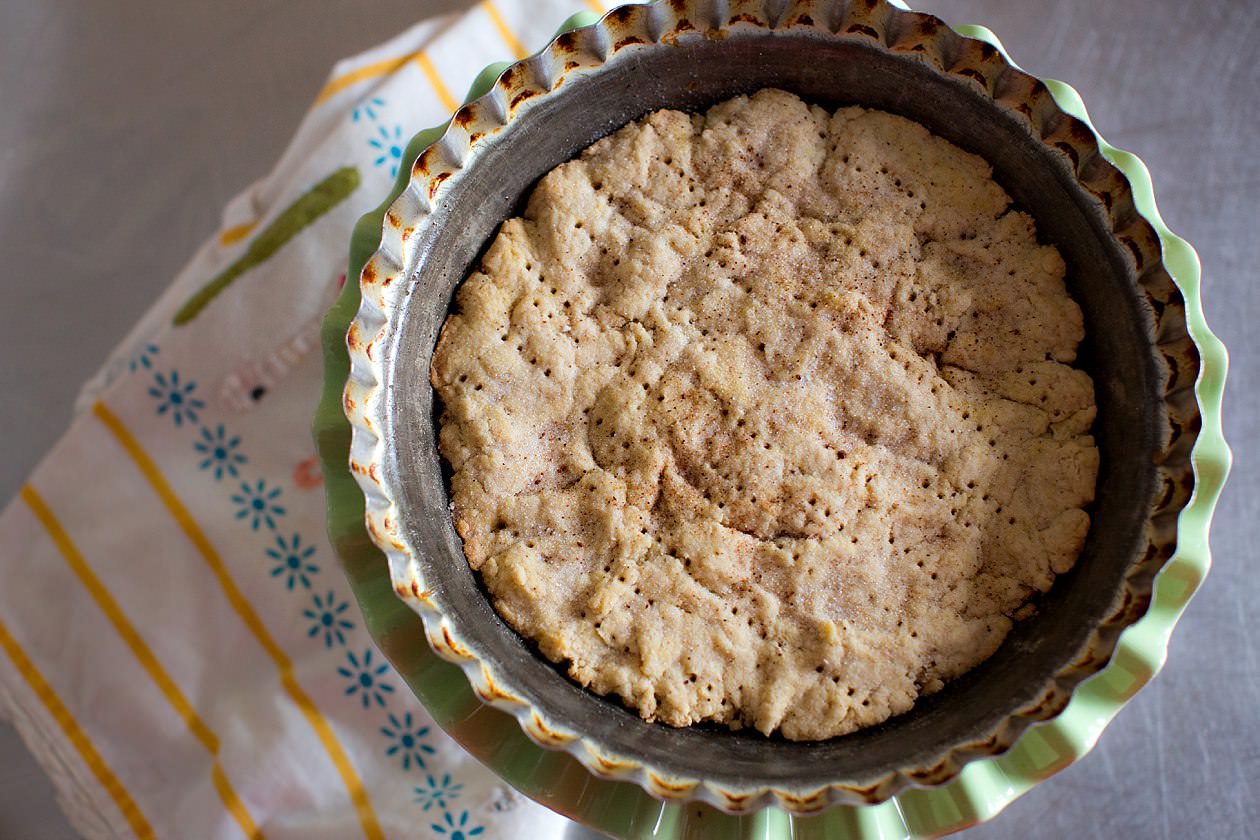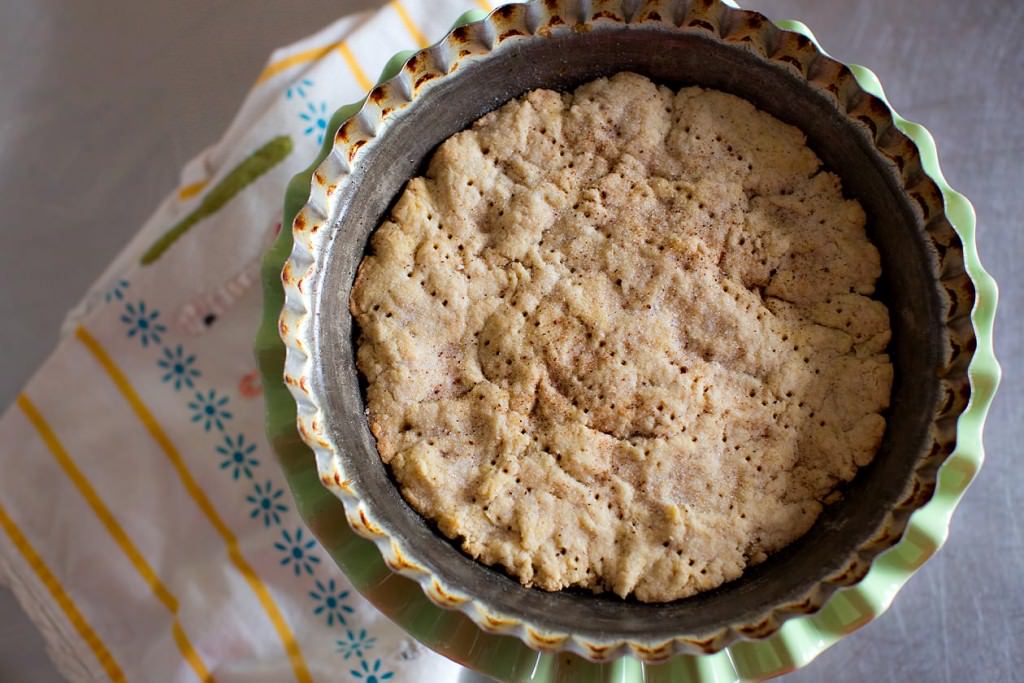 Nutmeg Shortbread
Why do you cook?To remind you of home? To experiment with a new ingredient? To release your creativity? To relax?I've been posting
Recipe Sundays
for a few years now as a casual thing I do for our bloggy-blog, and even though I've always known that I am probably the last person on earth to be talking about cooking (I don't have a minute of formal training or an ounce of technical skill), I've always enjoyed it. When Jeff and I got married, I couldn't even make scrambled eggs. I had
Hamburger Helper
lining the pantry shelves with boxes of cereal and Hot Pockets as go-to snacks. Thankfully, I've come a long way since then, and our pantry seems a bit more…well…developed.I don't know why, but when I was kneading this
Nutmeg Shortbread
for this post, I realized why I love to cook. Not because I'm great at it (far from it actually) but because I'm a quiet, shy, in-the-background, farm girl that loves by hosting. During any party, I would much rather be in the kitchen or behind the scenes making sure everything is ready than mingling through the crowd. When I set a plate or a drink or a dish in front of a guest or a family member, I'm placing my heart right down in front of them. I'm exposed and vulnerable, hoping that they feel welcomed by the delicious smells in front of them and the time it took to produce them.I can't explain it, but this
Nutmeg Shortbread
embodies all that I love about cooking. It reminds me of home - how my mom would bake the leftover pie crust on a baking sheet sprinkled with cinnamon and sugar. A flaky treat that I looked forward to more than the pies. In fact, I baked this shortbread in my grandmother's pie pan - she was an avid baker and pie-baking is a must-have skill in my family.So I cook in order to show my love, and there's something about the smell of nutmeg that embodies a kitchen and all that it represents. The ease of this dessert especially is like throwing together a quick hug - just a few simple ingredients that, when combined, produce a loving welcome.You'll need flour, sugar, butter, egg yolk, and nutmeg. Like I said, simple yet wonderful.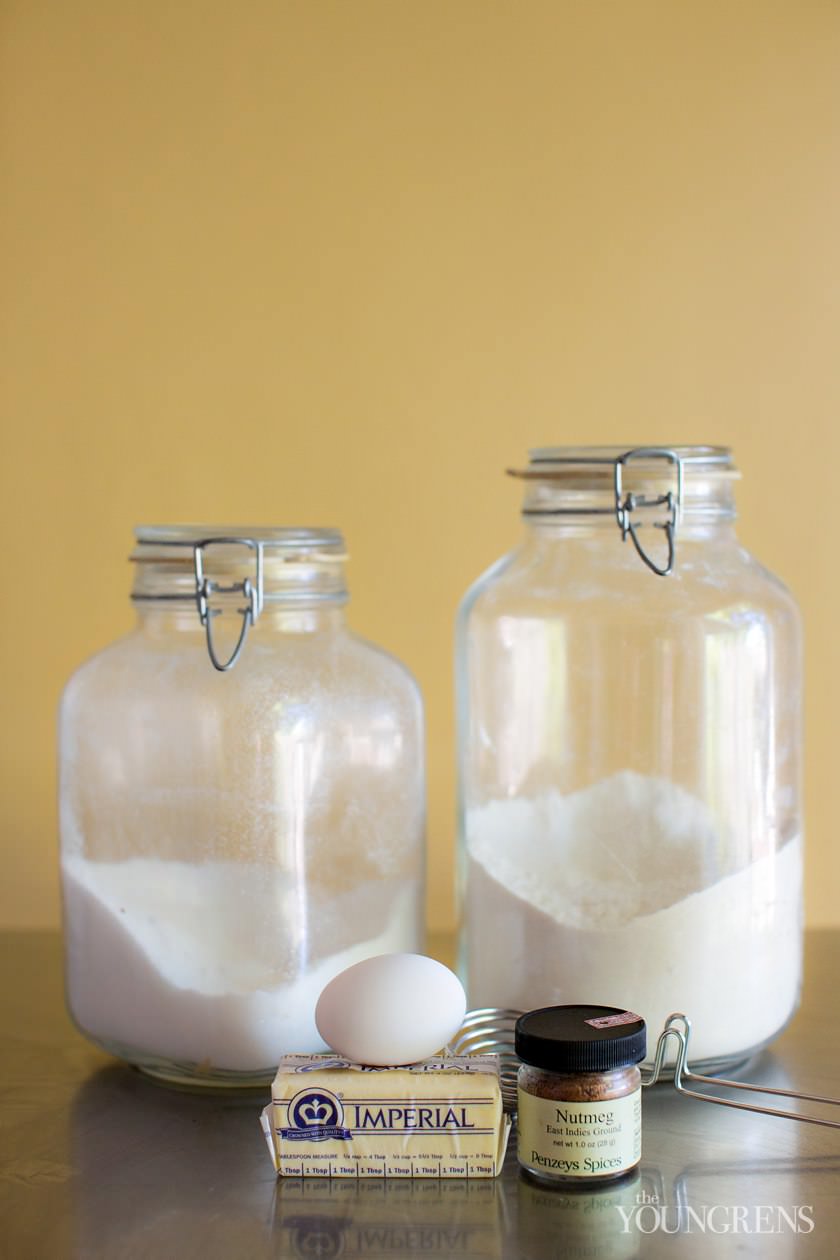 Mix together your flour and nutmeg first.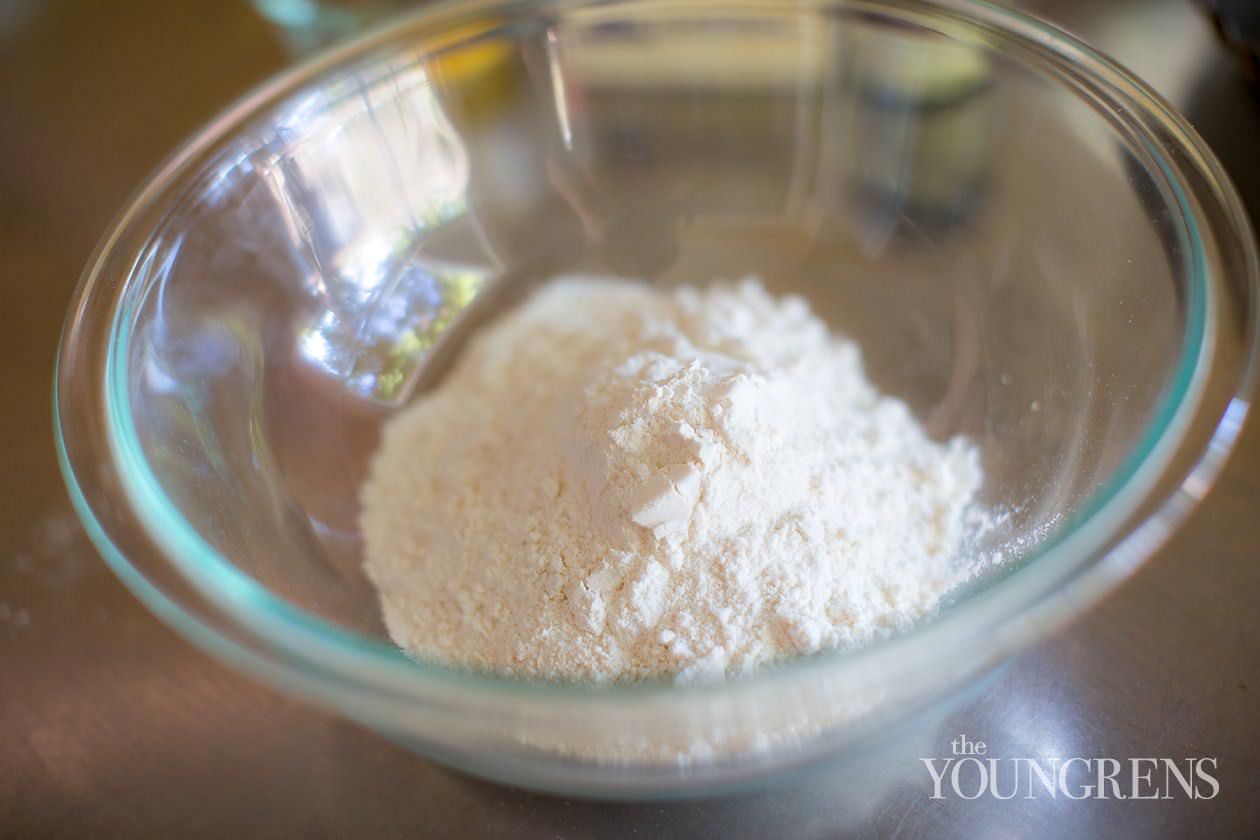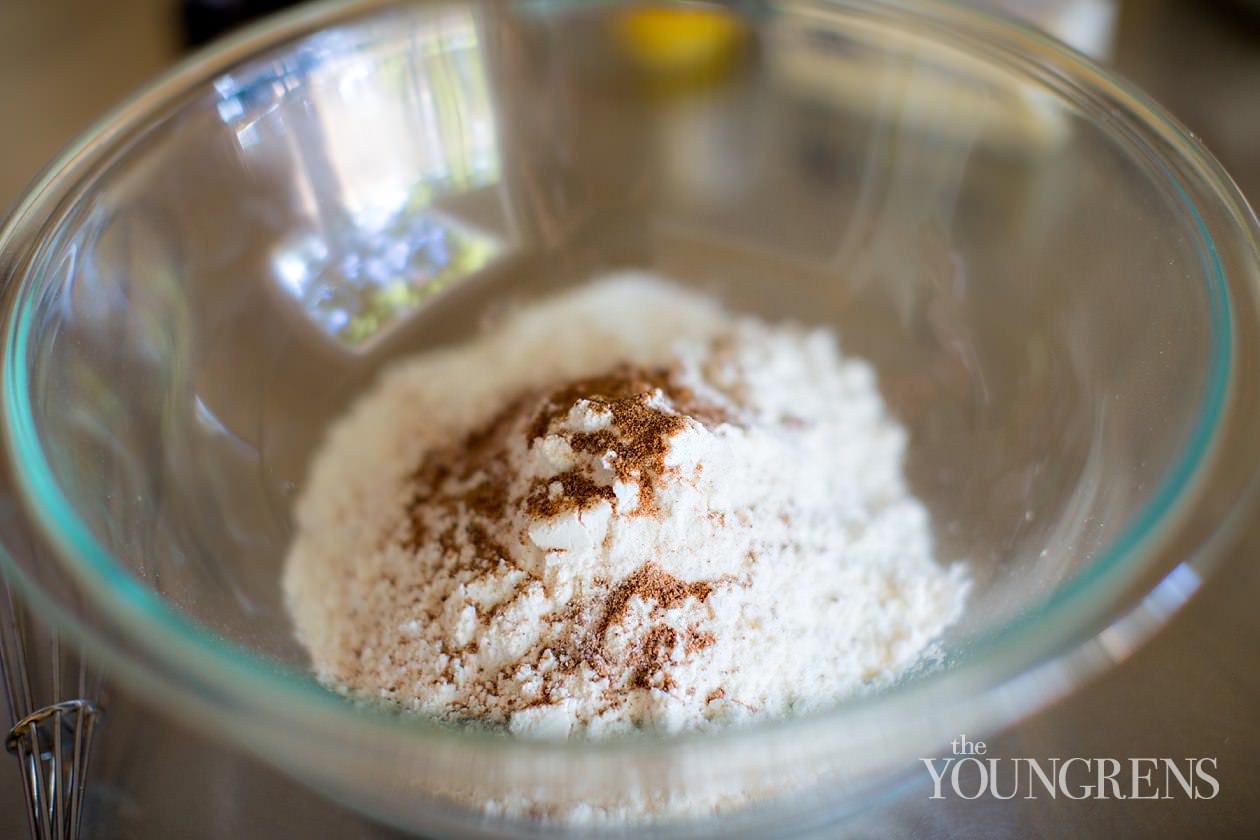 Then add in the chunks of butter and rub them in with your hands until the entire thing feels like sand - small and grainy.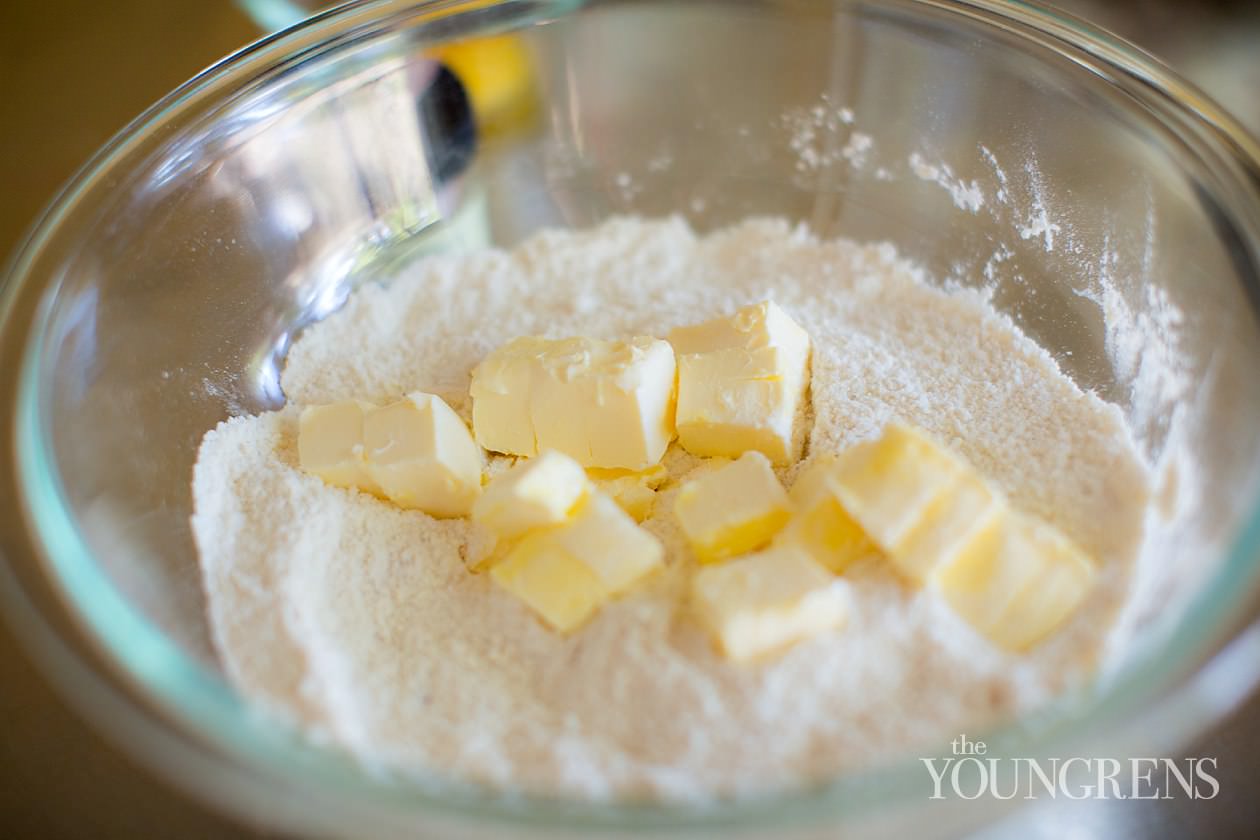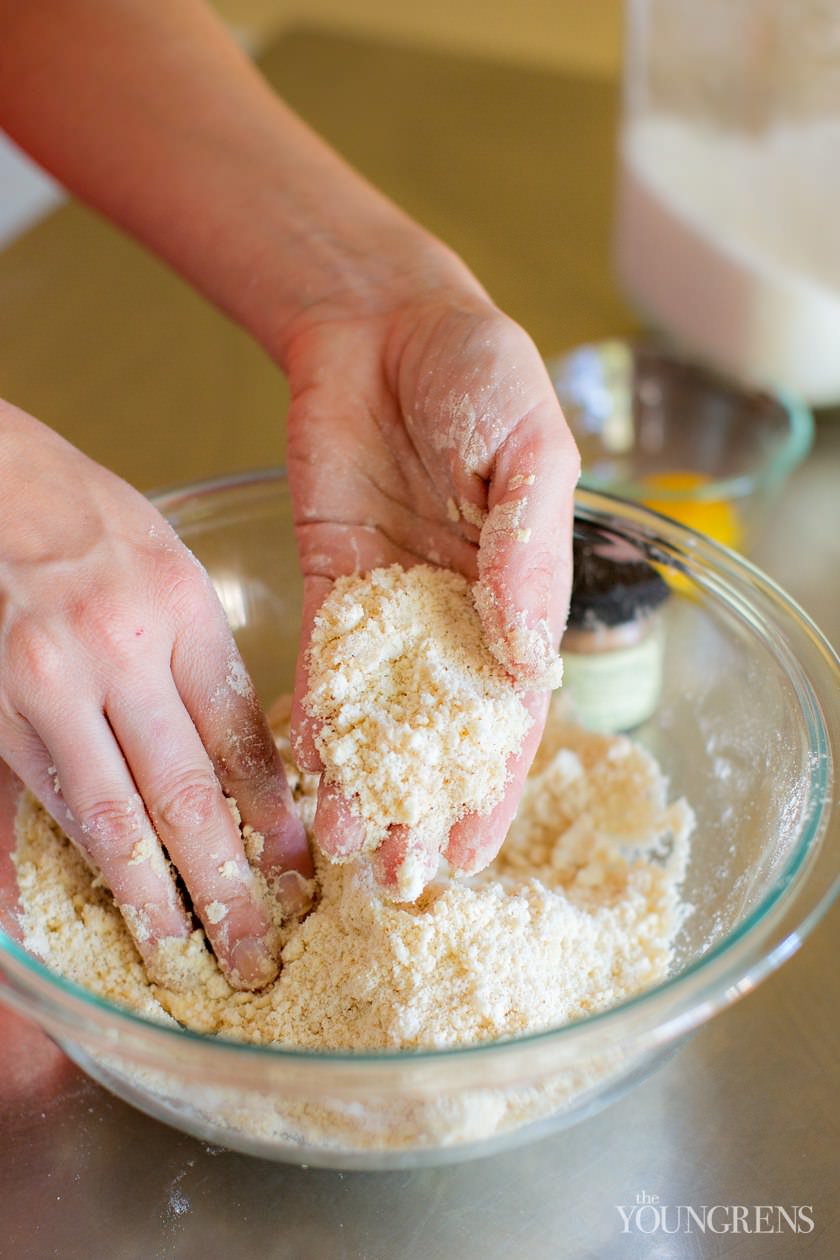 Then mix in the sugar completely before adding the egg yolk. Then you'll be able to press it together into a loose dough. Knead the dough a dozen times on a work surface and then press it into a metal cake or pie pan.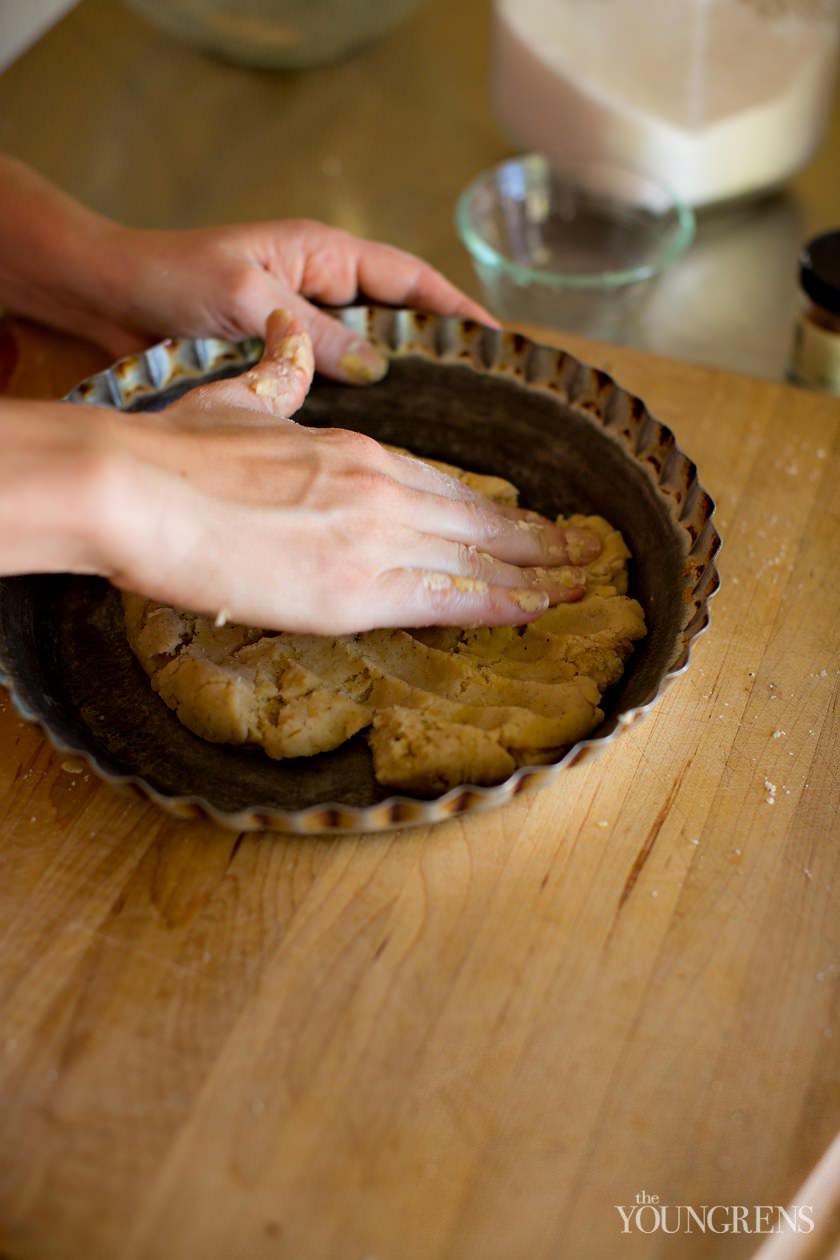 Poke a bunch of holes in the surface using a fork and sprinkle with nutmeg and sugar.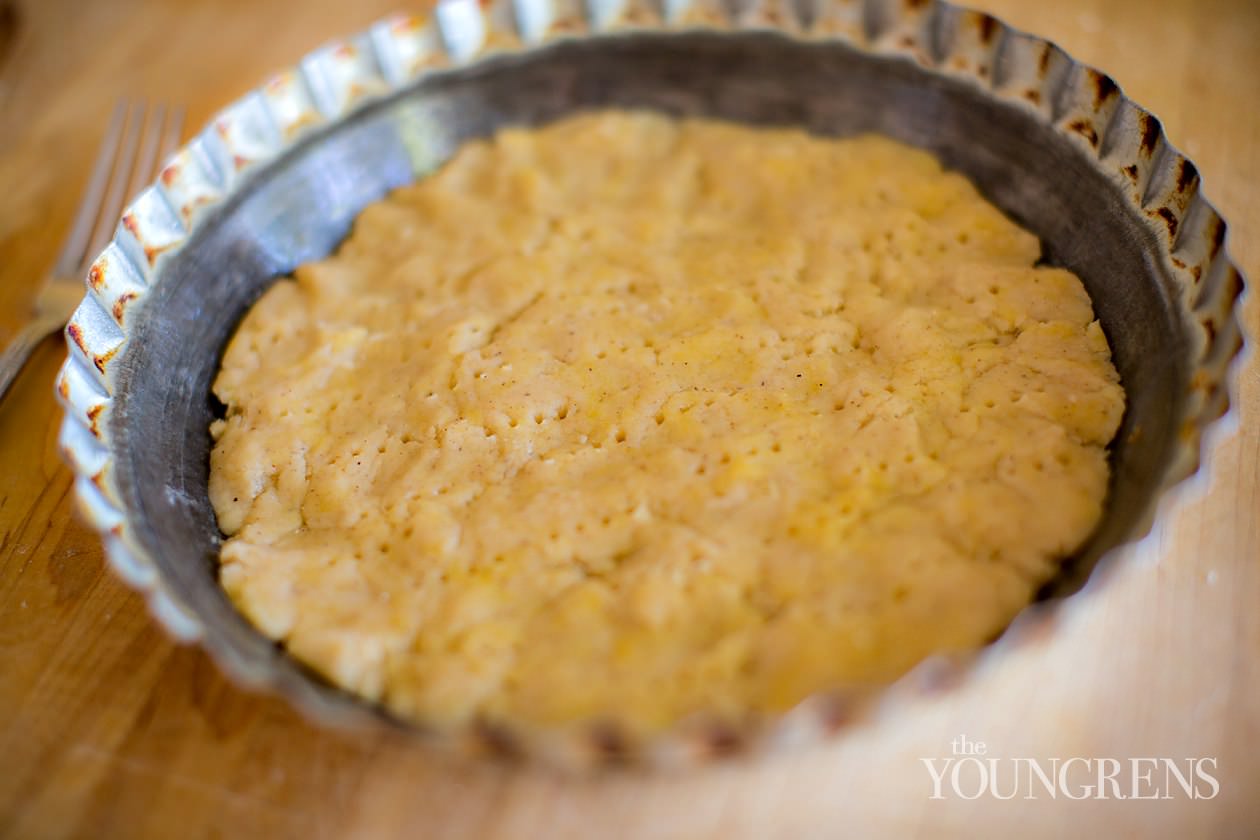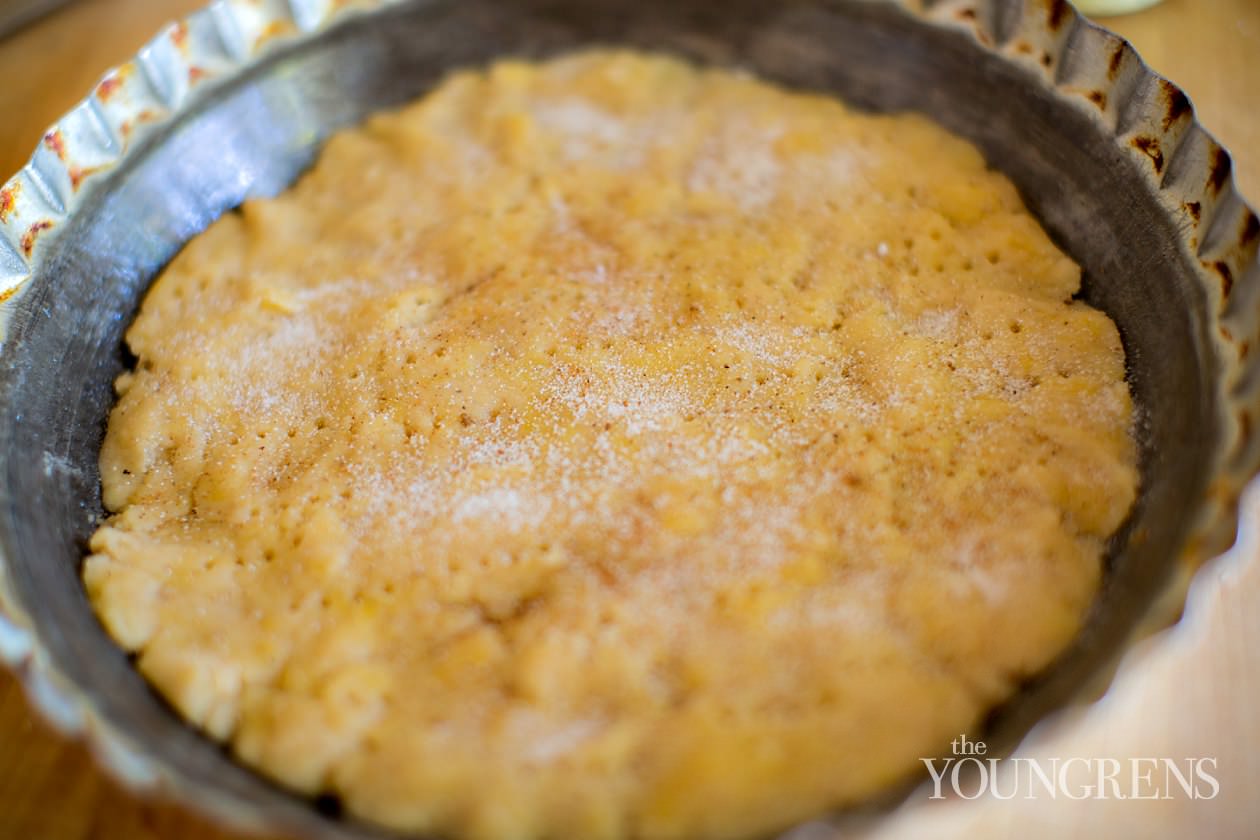 Bake for about 50 minutes in the oven until it turns golden then let it cool in the pan on a rack. For such a long bake time, it's a truly simple prep.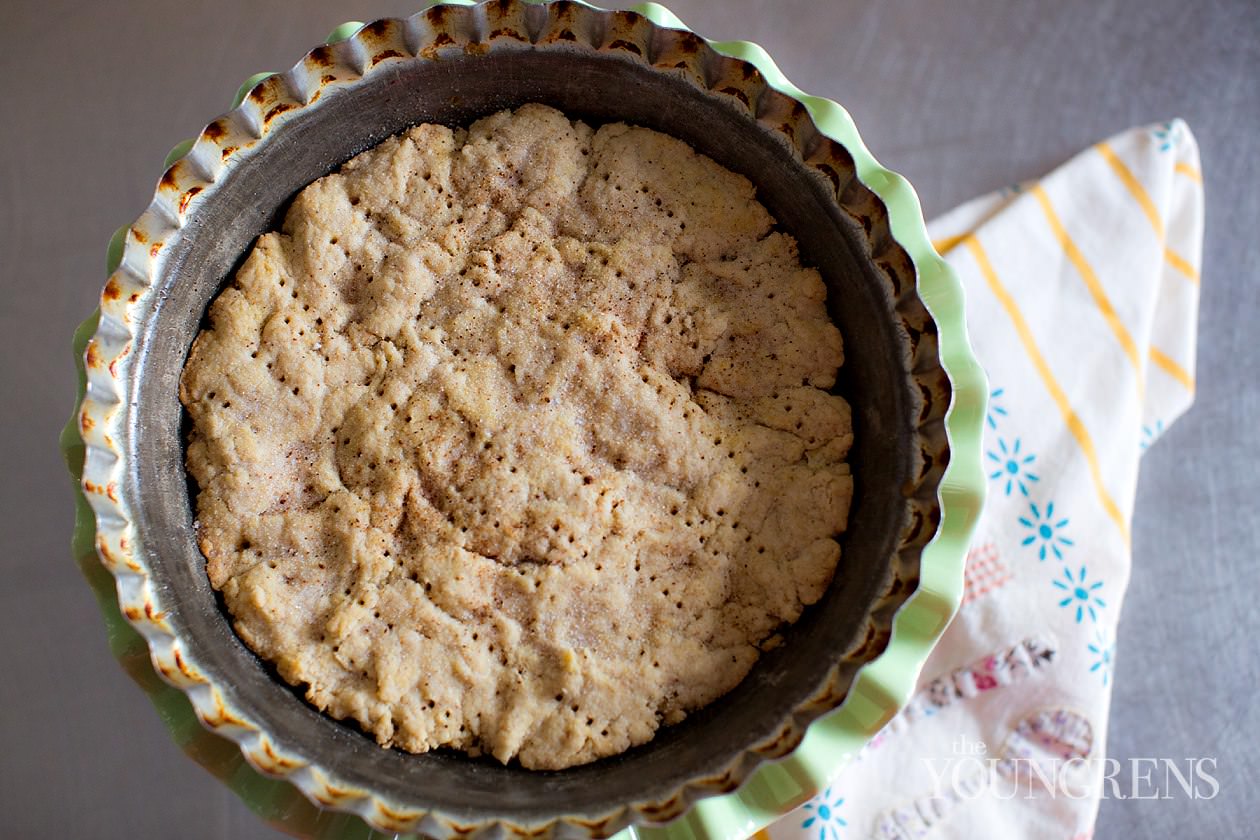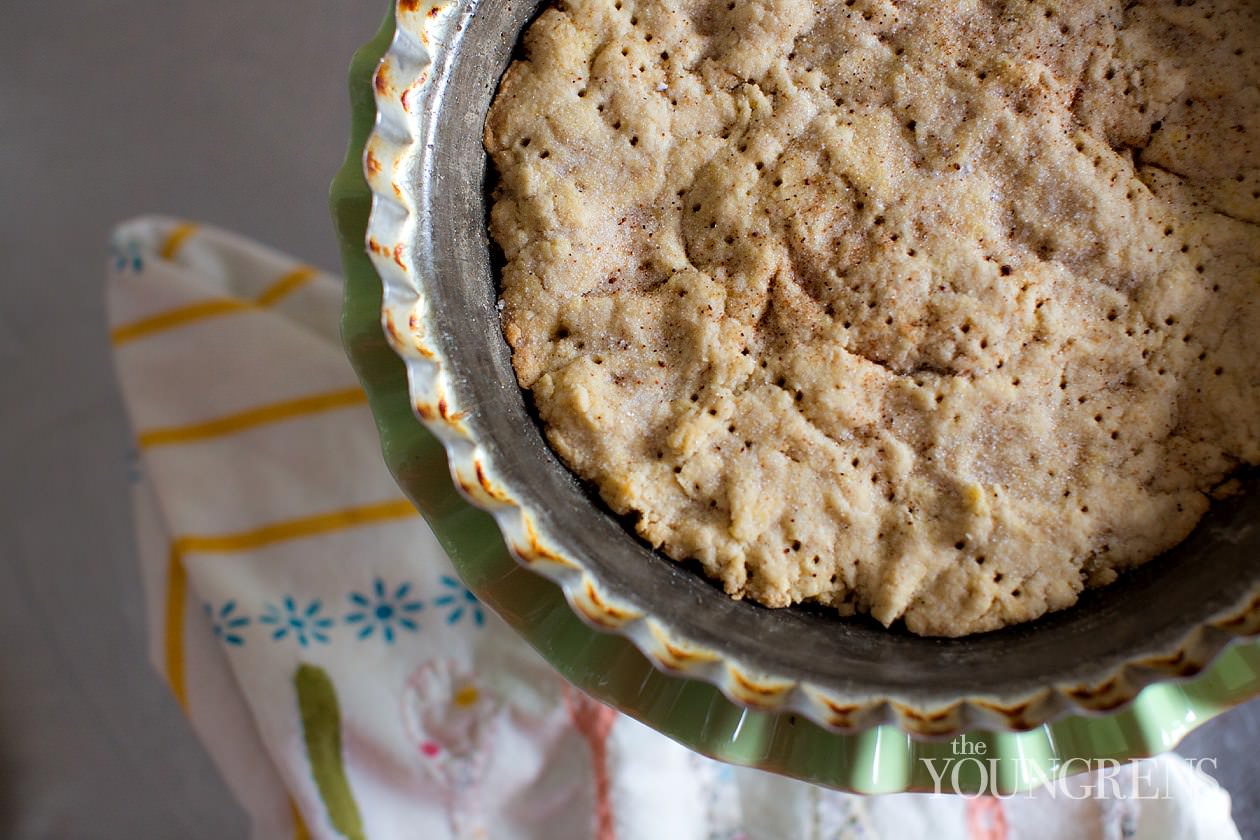 This is a mouthwatering, buttery treat that says "I love you" with every single bite - a new tasty staple at Casa de Youngren.
Nutmeg Shortbread
(view original recipe from Food & Wine)
1 1/3 cups flour
1 teaspoon grated nutmeg
1/4 pound cold unsalted butter, cut into 1/4-inch cubes
6 tablespoons sugar
1 large egg yolk
Directions:
Heat the oven to 325°. Butter an 8-inch round metal cake or pie pan.
In a medium bowl, whisk together the flour and 3/4 teaspoon of the nutmeg. With your fingers, rub in the butter completely until the mixture is the texture of sand. Using a fork, stir in 5 tablespoons of the sugar. Stir in the egg yolk. Press the mixture together to make a dry, crumbly dough and put it on a work surface. Knead the dough about twelve times until it just holds together.
Press the dough in an even layer into the prepared pan. With a small, sharp knife, mark eight wedges halfway into the dough. With a fork, prick the dough every 1/2 inch or so. In a small bowl, combine the remaining 1 tablespoon sugar and 1/4 teaspoon nutmeg and sprinkle it on the dough. Bake the shortbread in the middle of the oven until golden, 50 to 55 minutes.
Let the shortbread cool slightly in the pan set on a rack and then cut into wedges. Let cool completely in the pan.
Hugs, Erin
OUR FAVORITE WEDDINGS
the portfolio
Loving our work? Check out our favorite weddings we've ever photographed
VIEW HERE
OUR MOST HELPFUL WEDDING PLANNING TIPS, STRAIGHT FROM THE EXPERTS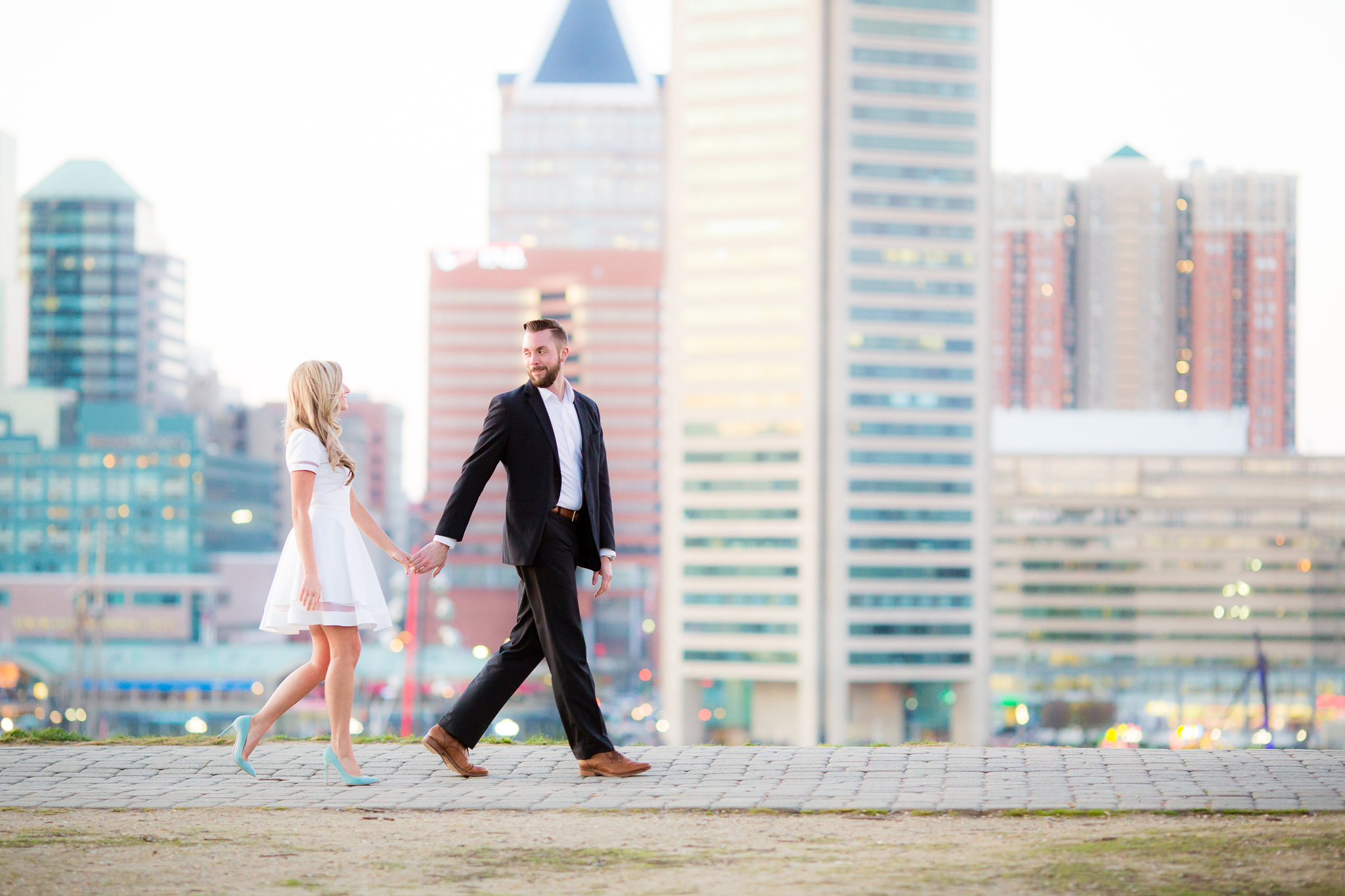 Our Formula for the Perfect Engagement Outfit
Picking the perfect outfit for a photo session can be one of the most difficult experiences BUT it doesn't have to be. I've seen enough outfits that work and don't work that I've cracked the ultimate code for our couples...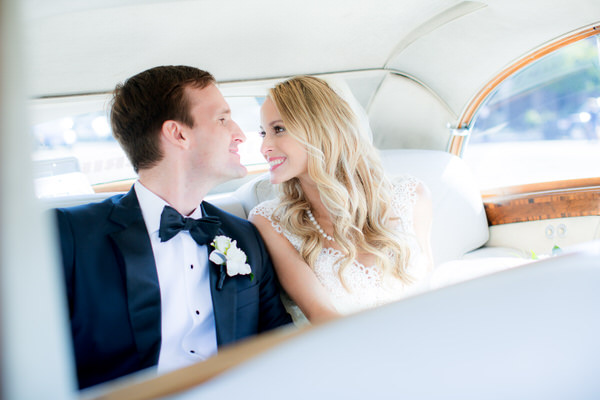 Our Stress-Free Wedding Day Timeline
There's nothing better than a stress-free wedding day when everything runs smoothly, your guests have the time of their lives, and you soak in the day with your sweetie. Though it sounds too good to be true, you can...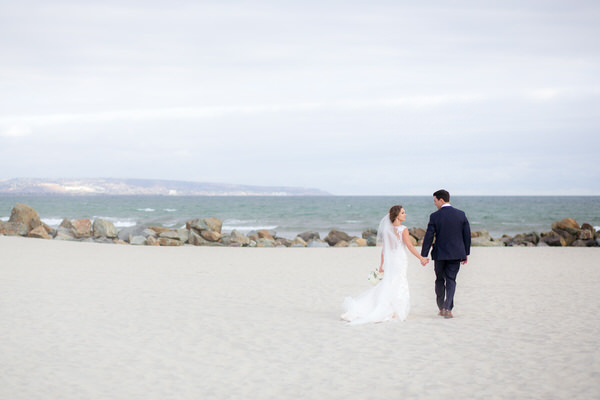 10 Foolproof Tips to Get Gorgeous Wedding Photos
It's the #1 question brides ask: What can I do to get the most amazing photos on my wedding day?
Having been through the in's and out's of countless weddings, I have loads of tips to share, so let's...
We're Jeff and Erin Youngren, a hubby and wifey team that photographs amazing couples and their incredible weddings. Hopeless romantics, BFF's, and mama + daddy to James, we're obsessed with traveling, podcasts, Oreos (Erin) and whiskey (Jeff).