It's summertime. Go ahead, you know you want to start singing… "summertiiiiiiime and the livin's easy…"
So Jeff and I have friends. I know. The rumor is true. There are people out there that are actually willing to hang out with us other than our moms and our cat. And those friends are pretty stinkin' cool because they have lemon trees. Which is actually the biggest reason why they're our friends. Because during the summer months they have lots of lemons and we happen to like taking lemons from them. Boxes of them. Lots and lots of boxes of lemons. When we convince these suckers dear friends to give us some lemons, we basically grab the boxes and run for the door yelling "go! go! go!" before they realize that we're really not that cool and they probably shouldn't hang out with us lemon thieves.
But then again, I think they already know how uncool we are. They're just too nice to tell us to our faces. Which we truly appreciate.
One of these dear friends that has a coveted lemon tree is the lovely Ashlyn of the wedding design team, Carter and Cook, and after a BBQ at her house she gave all of her guests a little brown paper bag filled with lemons from their backyard and included a recipe on how to make freshed squeezed lemonade. And if you haven't learned by now, if you give me a recipe, it will most likely end up right here on Recipe Sunday. Like I said, total suckers.
I have never made fresh squeezed lemonade before, so like most things in my life this was going to be a total experiment. But I ended up playing around with a creative way to present this fun summertime drink and I love how it turned out! There's so many things you can do with a simple lemonade recipe, and none of it is difficult. I'd love to hear your ideas on how you guys dress up your lemonade too! But first, the recipe…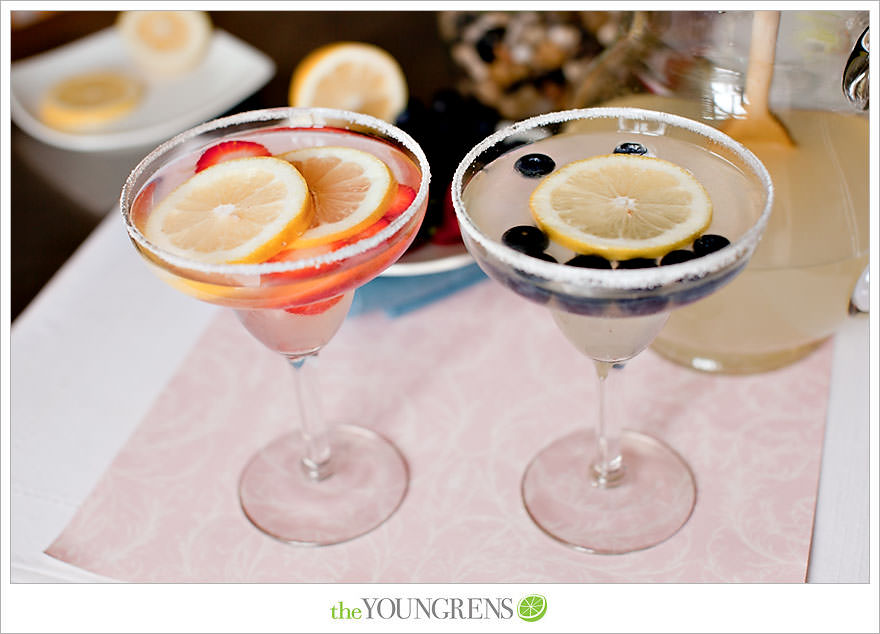 Alrighty, let's gather our ingredients!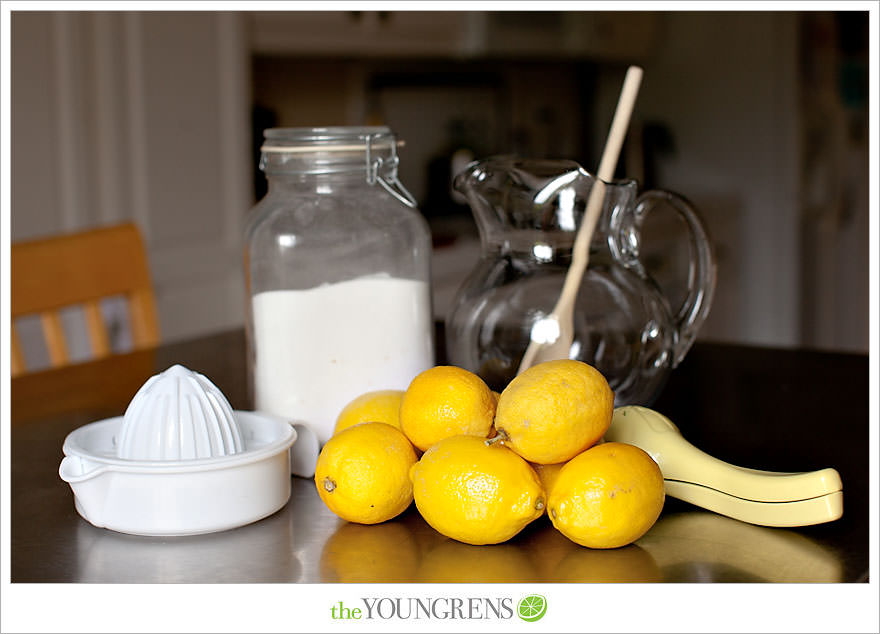 First, you'll need to dig out those juicing tools that your hubby has collected over the years.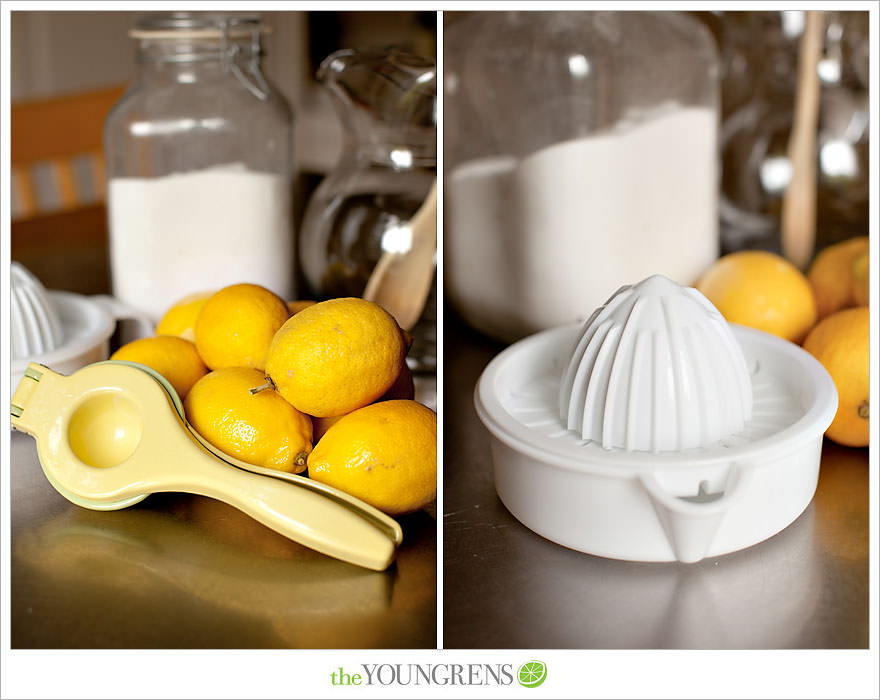 Then pull out your sugar jar and the cute pitcher that came with that margarita set from your wedding.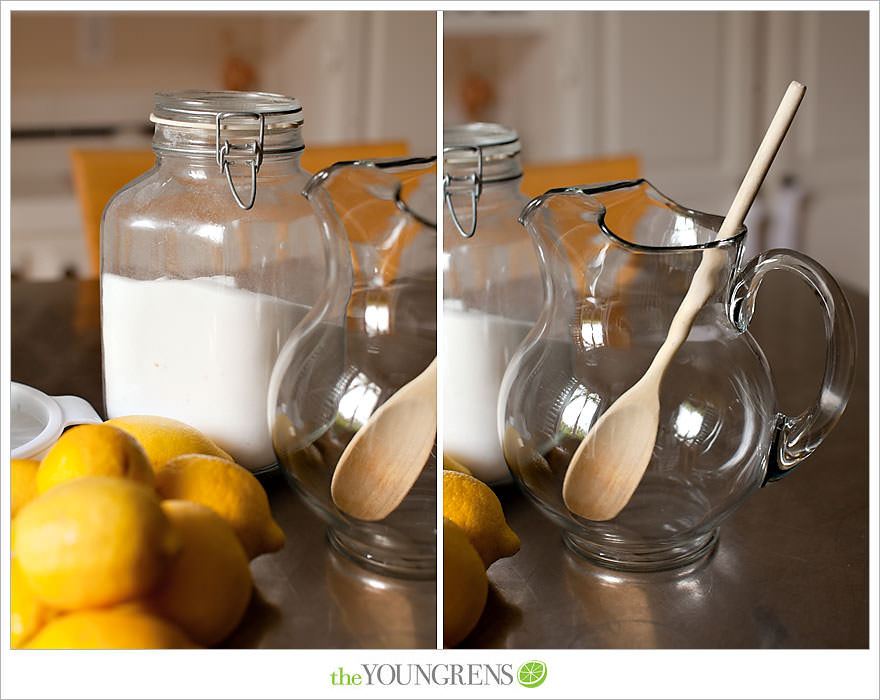 Then gather your fresh lemons. Some of my lemons were a little over ripened, which I *think* makes the juice better in some way. Or at least that's what I told myself when I realized that they were a little over ripened in my fridge.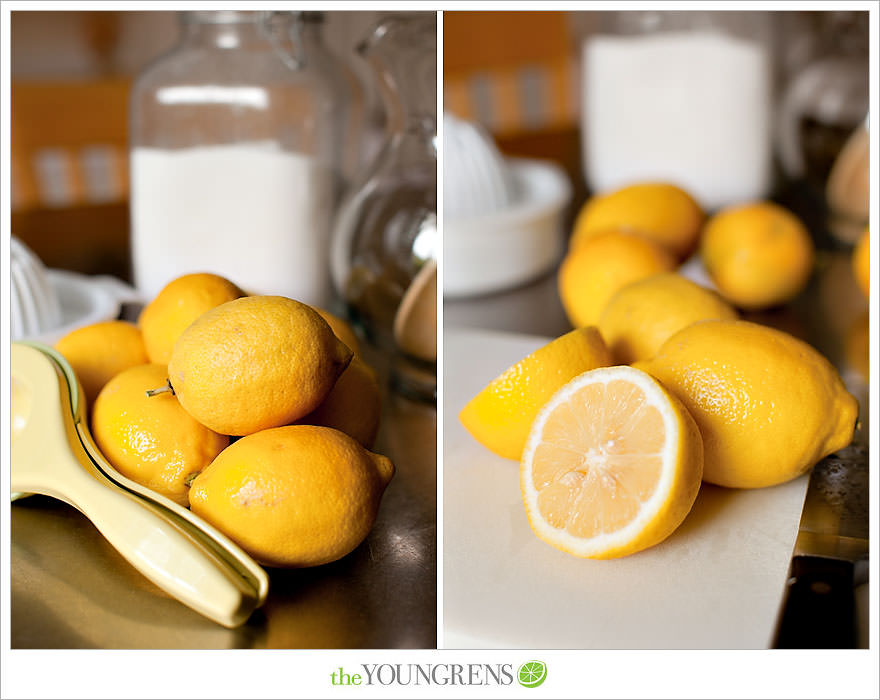 Cut them in half for juicing, and then start your simple syrup on the stove.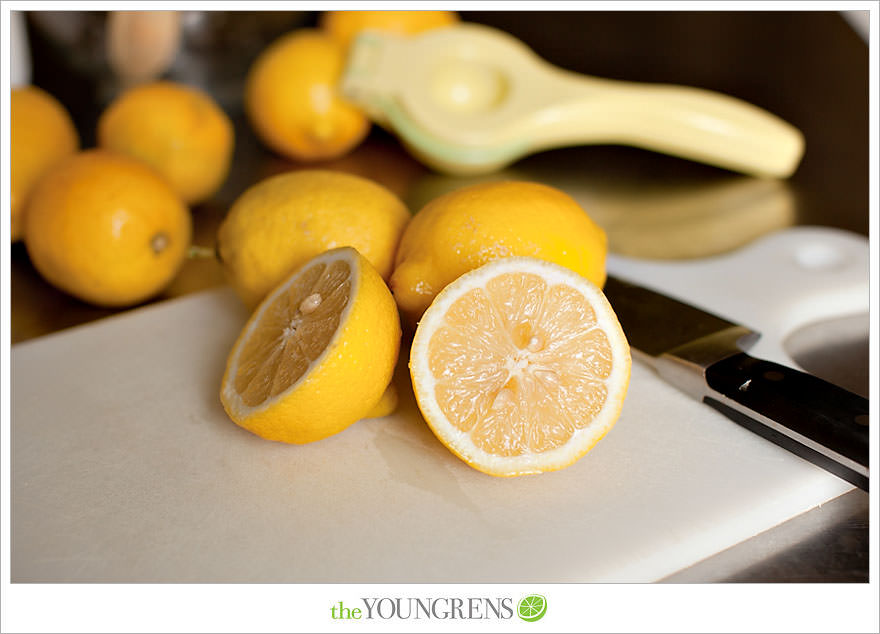 For the simple syrup, you'll just need sugar and water. Yup, it really is that simple.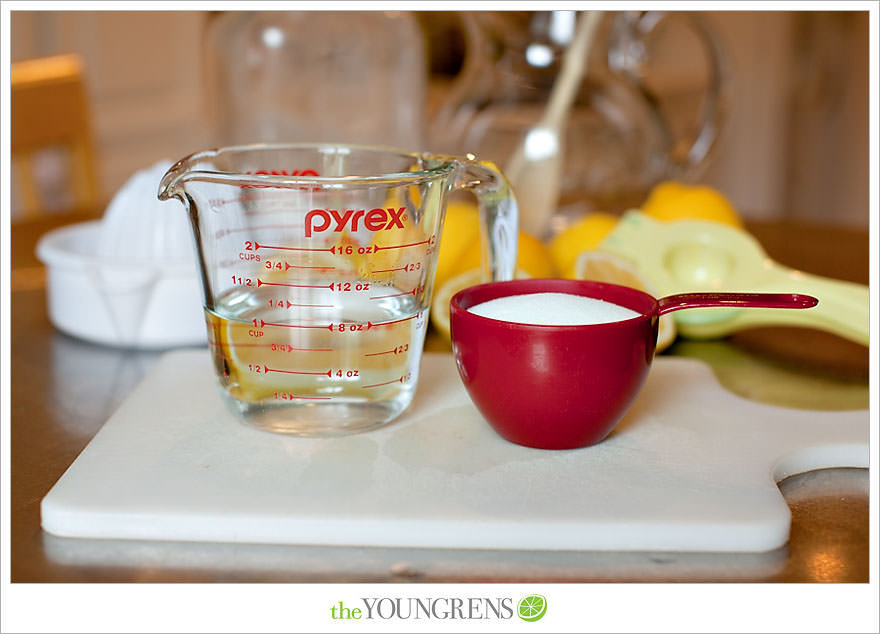 Heat the sugar and water in a saucepan until the sugar dissolves completely.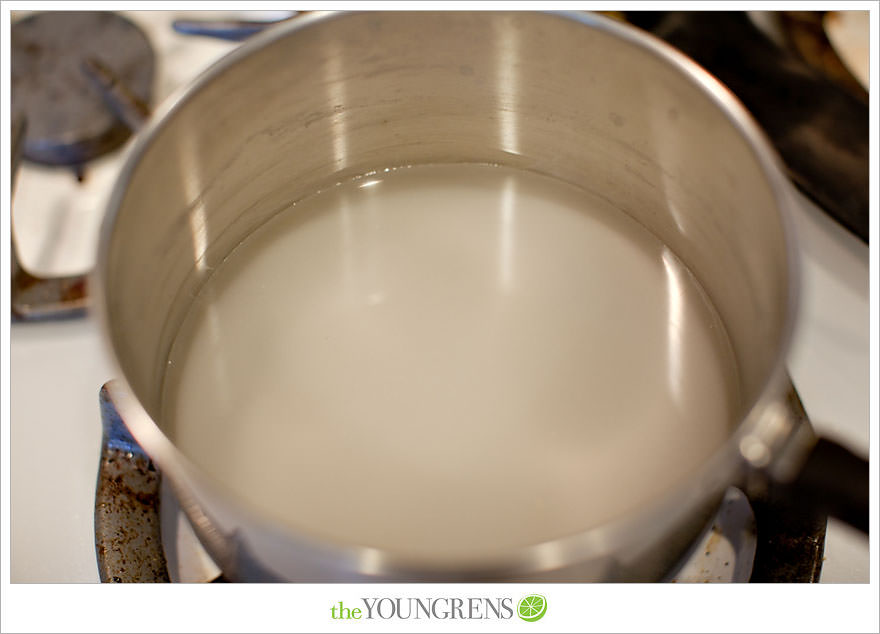 While that's doing it's thing on the stove, go ahead and juice all of your lemons. I used about 6 lemons and it gave me just over a cup of lemon juice. It also gave me bulging biceps. Juicing lemons apparently take some armpower!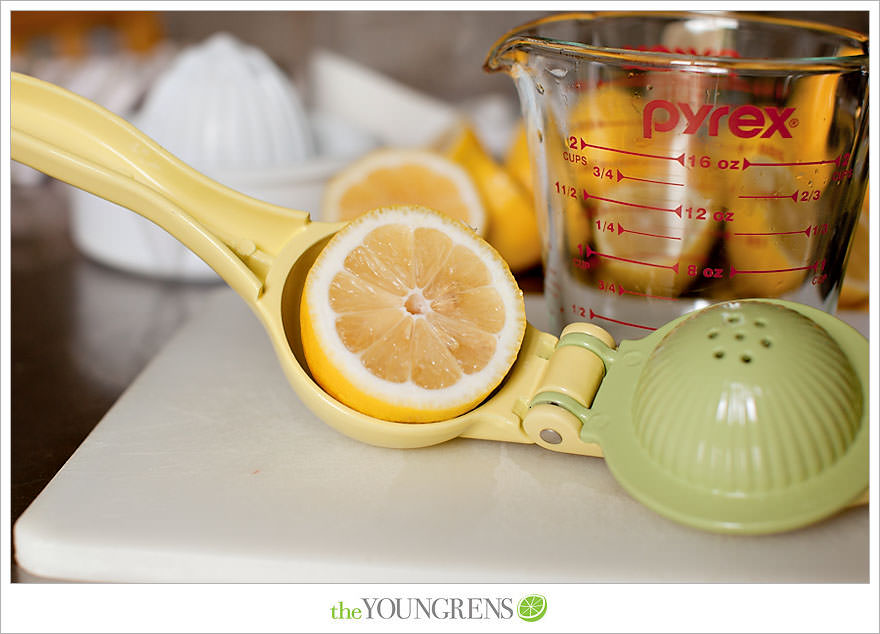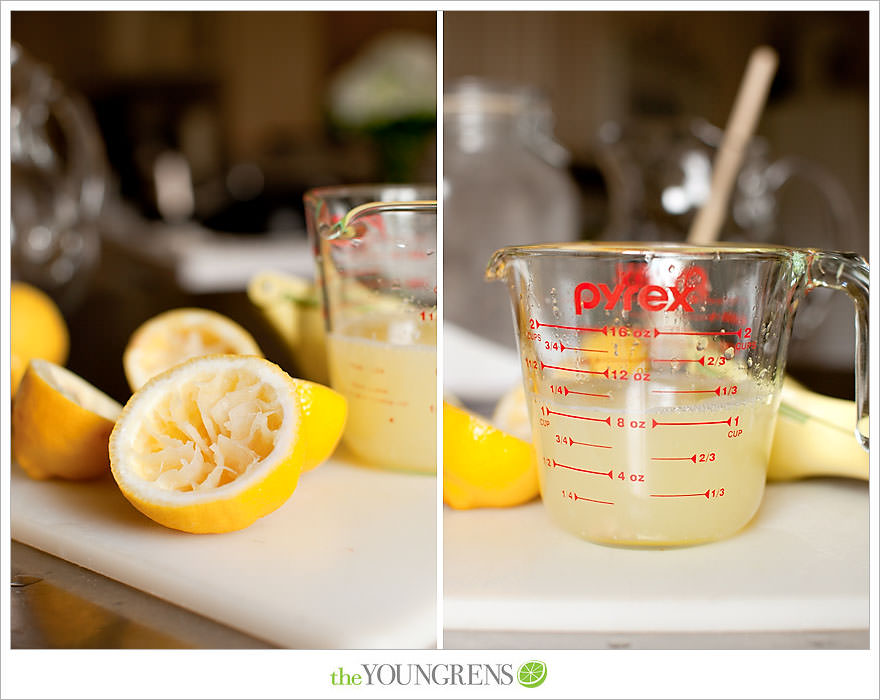 Your syrup should be completely clear and finished by this point, so dump the lemon juice and syrup in the pitcher and stir it all together.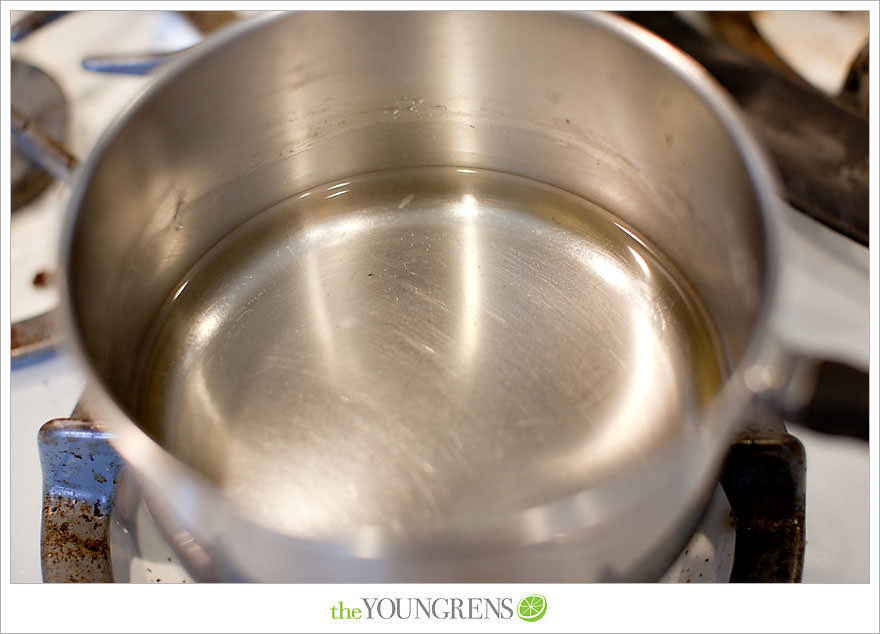 You'll need to refrigerate the lemonade before serving it because the simple syrup is definitely warm. So make this lemonade early and stick it in the fridge for later.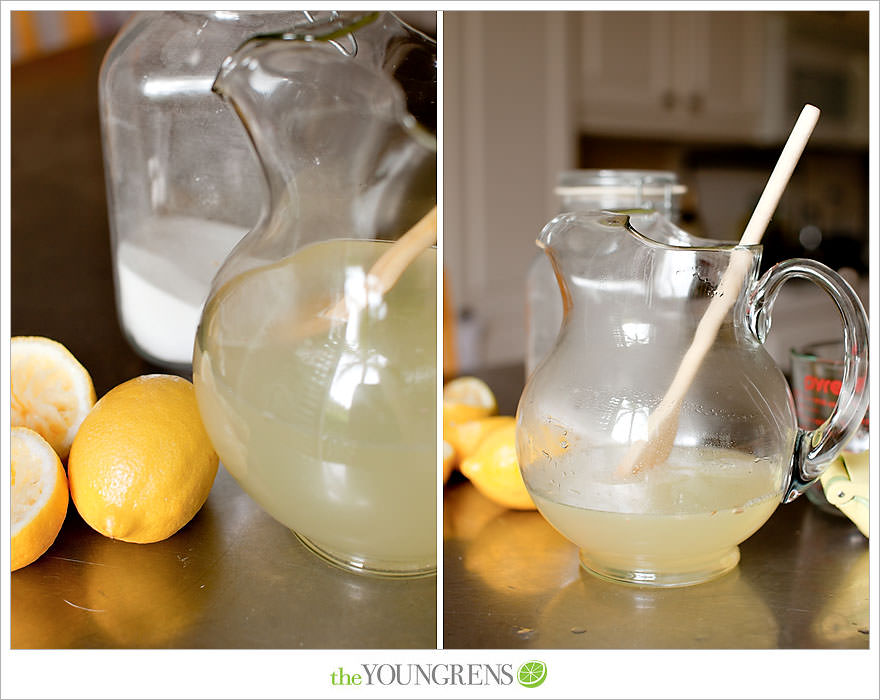 So at this point I decided to have a little fun and add a few garnishes to the drinks, so I pulled out some blueberries and strawberries to go along with the customary slices of lemon.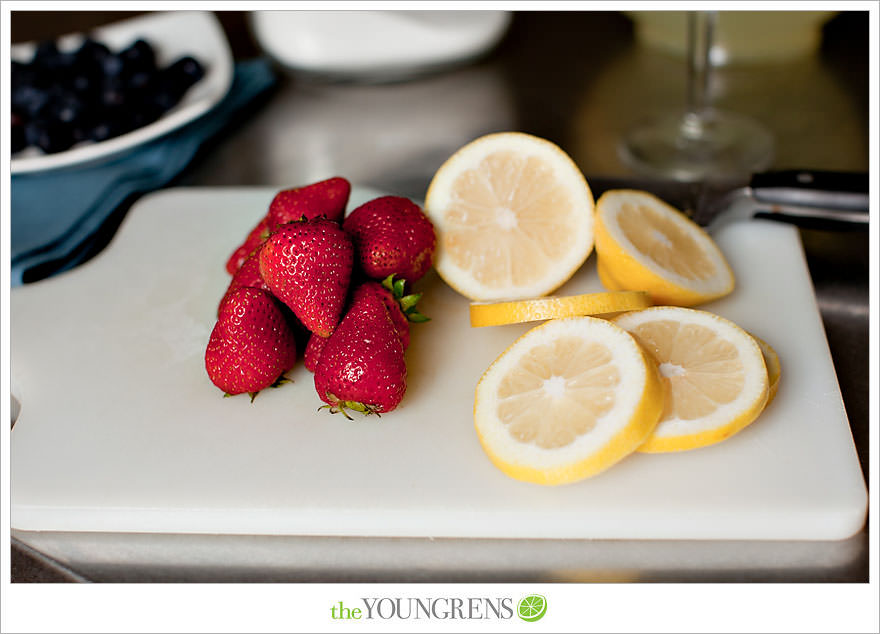 Then I decided to pull out the FUN glasses that were hiding in the back of the cupboard. You know the ones. They only come out for birthdays or when you run out of the normal glasses at a party? Well bring those glasses out into the light and get creative! Then rim them with sugar for some extra sweetness and sparkle and you're good to go!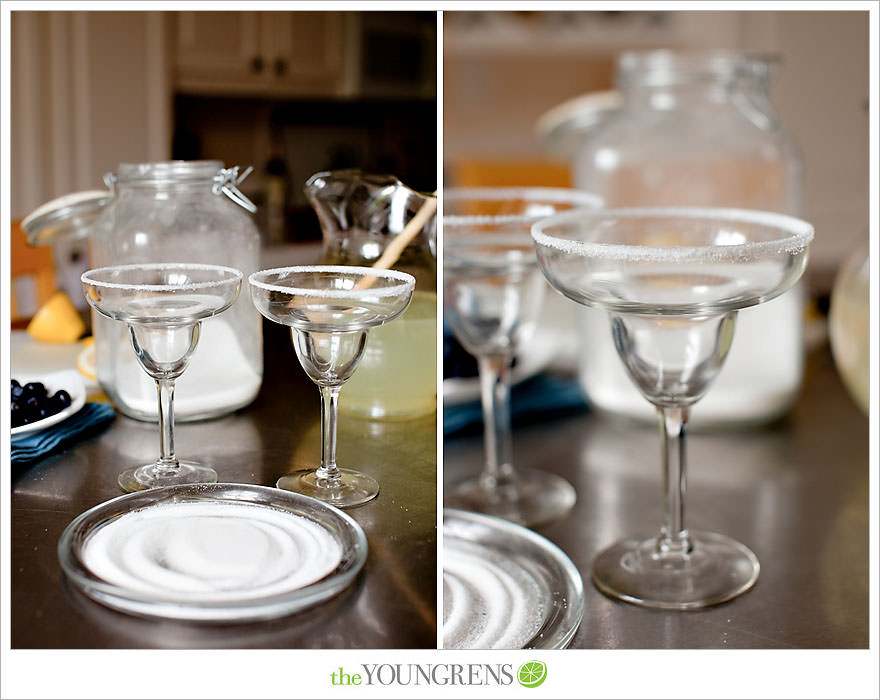 I think it would also be really fun to have a variety of berries and fruits for guests or kids to add to their drinks. They would look cute and taste great! Besides, who doesn't like strawberry lemonade?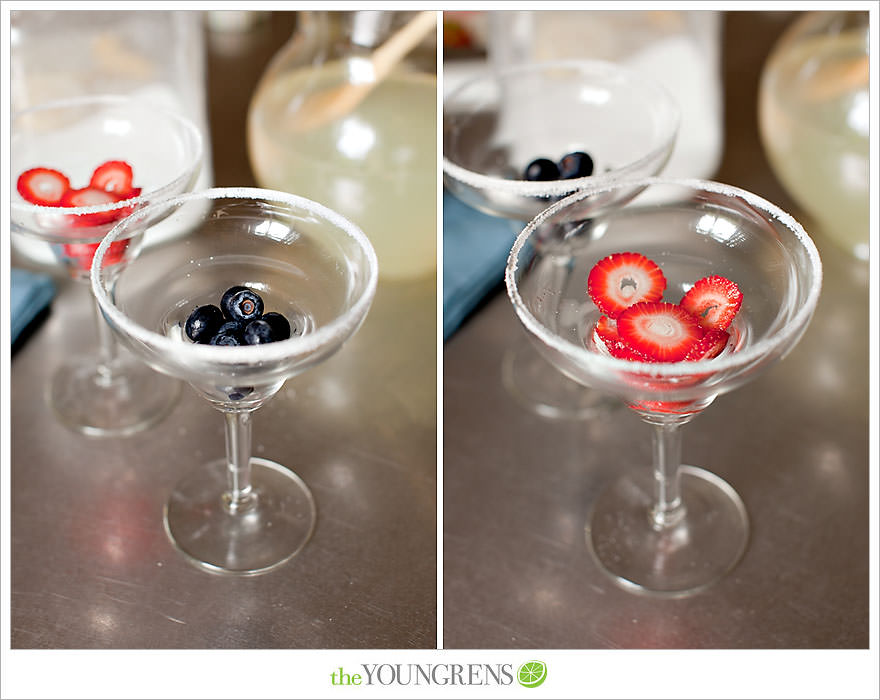 Now that's a good lookin' spread!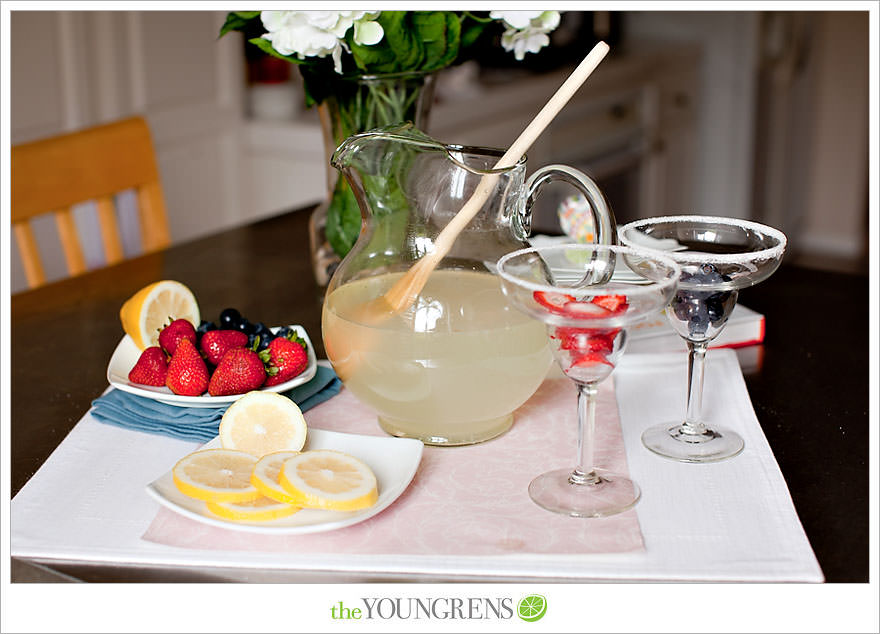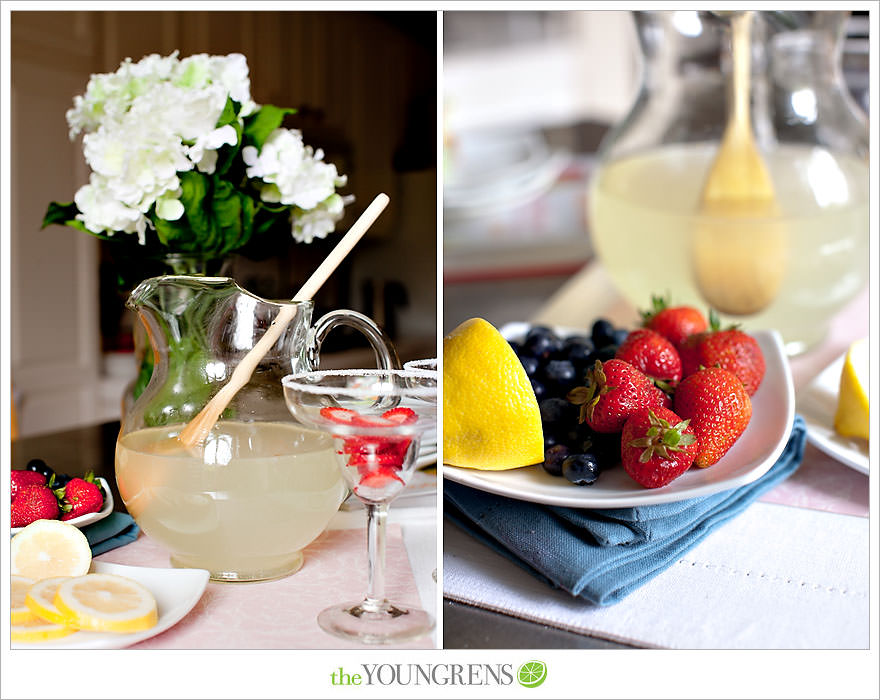 How cute are these? Wouldn't these be perfect for a baby or bridal shower? Or lunch???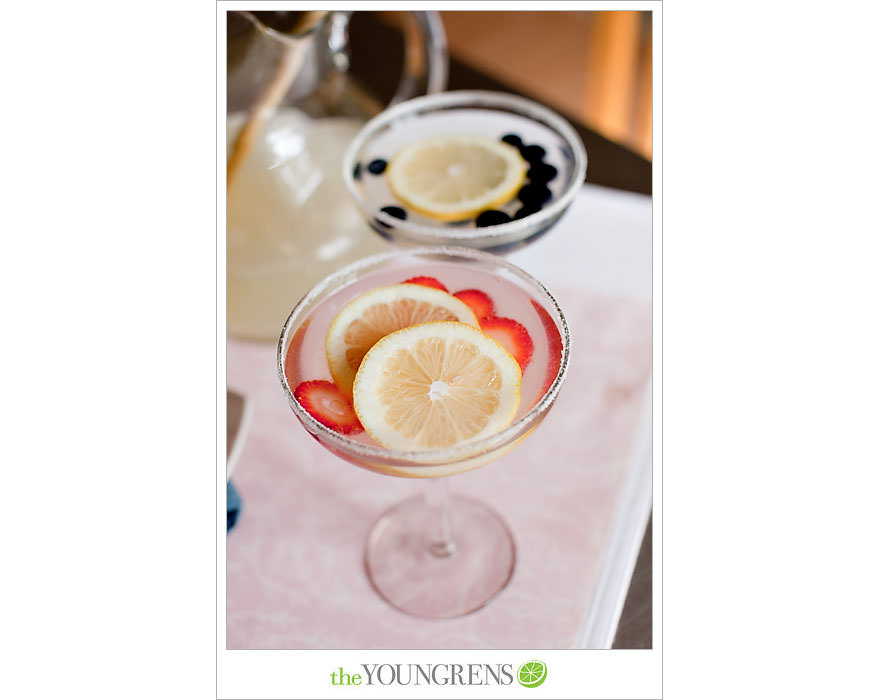 How would you guys dress up YOUR lemonade? Anyone else have a fun creative idea to give this simple drink a little pizazz?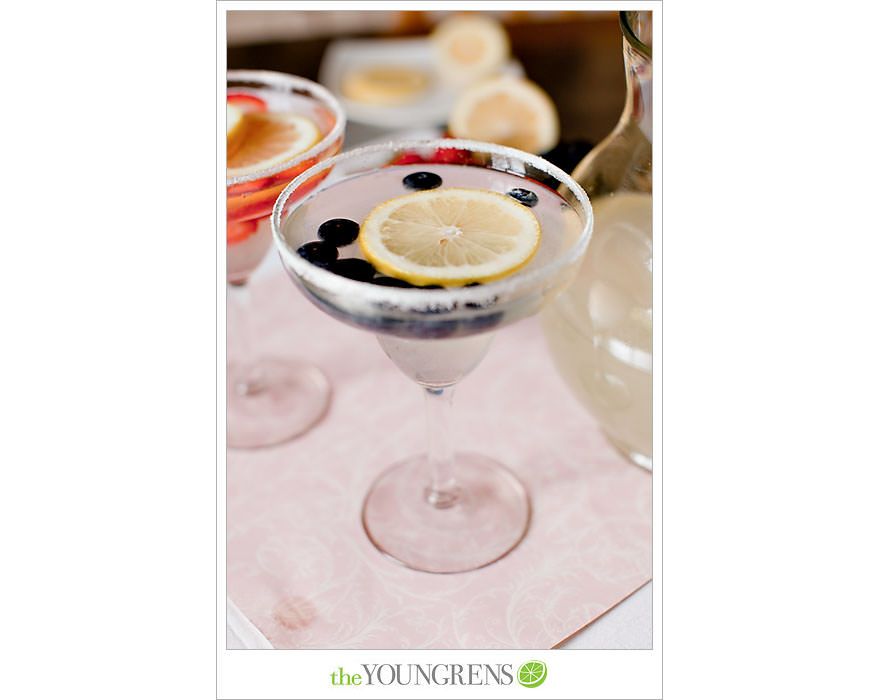 Ashlyn's Perfect Lemonade Recipe
1 cup sugar (can reduce to 3/4 cup)

1 cup water (for the simple syrup)

1 cup fresh squeezed lemon juice

3 to 4 cups cold water
1. Make the simple syrup by heating the sugar and water in a small saucepan until the sugar in dissolved completely.
2. While the sugar in dissolving, use a juicer to extract the juice from 4 to 6 lemons, enough for one cup of juice.
3. Add the juice and the sugar water to a pitcher. Add 3 to 4 cups of cold water, more or less, to the desired strength. Refrigerate 30 to 40 minutes. If the lemonade is a little sweet for your taste, add a little more straight lemon juice.
4. Serve with ice and sliced lemons. Serves 6.
Hugs,
Erin