Today's fantastic Recipe Sunday feature just so happens to be my dear hubby's famous chili recipe. And when I say "famous," I mean this chili is so famous it can wear sunglasses inside and have it's assistant sign it's autograph for you. It's fame-OUS. In fact, when we started dating, Jeff made two recipes for me that were sure to impress this farmgirl straight out of her mother's kitchen: his Chicken Tequila Fettuccine and this chili. And I must say that I was so impressed, I married the guy.
Fo sho.
Now, there's a TON of ingredients in this chili, but don't be scared, because it's basically the easiest thing you've ever made. I'm not kidding. I think Gracie could do this with her own kitty paws if it came down to it.
Alrighty, let's hammer out some ingredients. There's a few things that make this chili truly amazing (we've had chili connoisseurs straight out of the deep south in Texas that have raved about this chili – its that good). First, the Italian sausage adds such an amazing texture and unique flavor when added with the ground beef. Also, you can't go wrong with Pabst. Just sayin'.
Next, the peppers. Oh the peppers! With just a teeny Habanero and some chili peppers, you've got yourself some spicy chili! Prepare for this one folks, 'cuz this dish will make you sweat! We brought this chili to our last PUG and everyone was raving about the chili with red faces, numb lips, and sweat dripping down their foreheads. Now THAT'S good chili!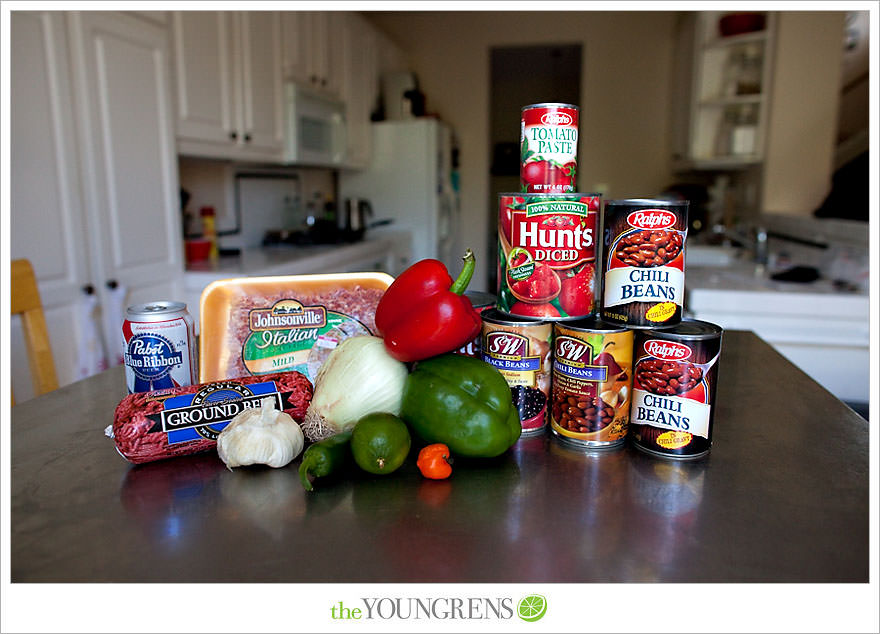 So are you ready to learn how to make it? First, brown the meat in a skillet and dice up your veggies.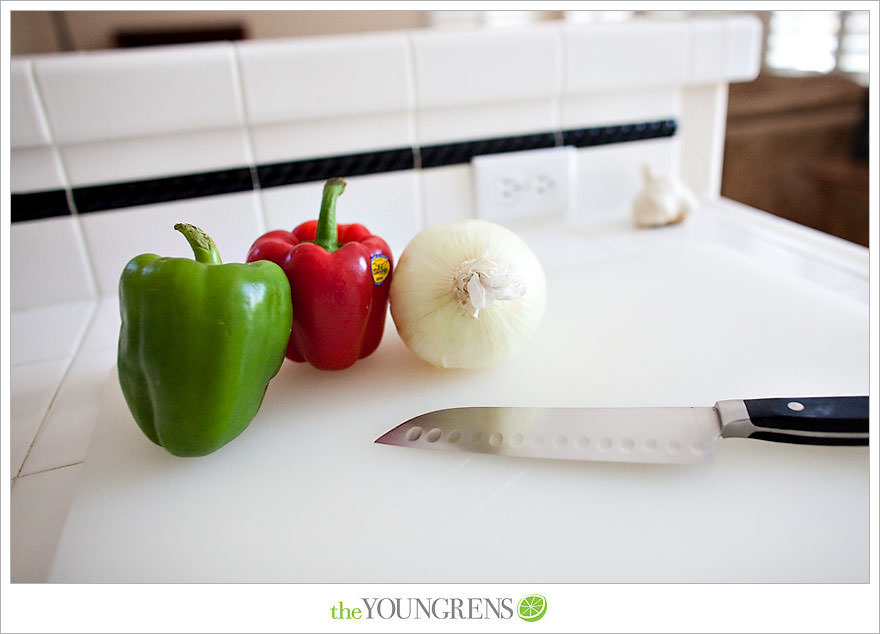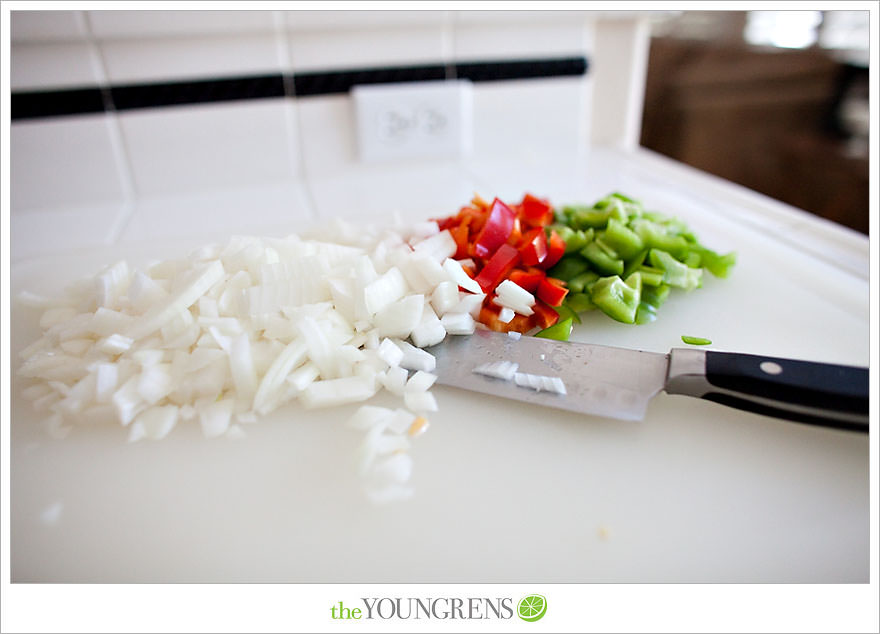 Then take all of the ingredients and dump it into a large crock pot.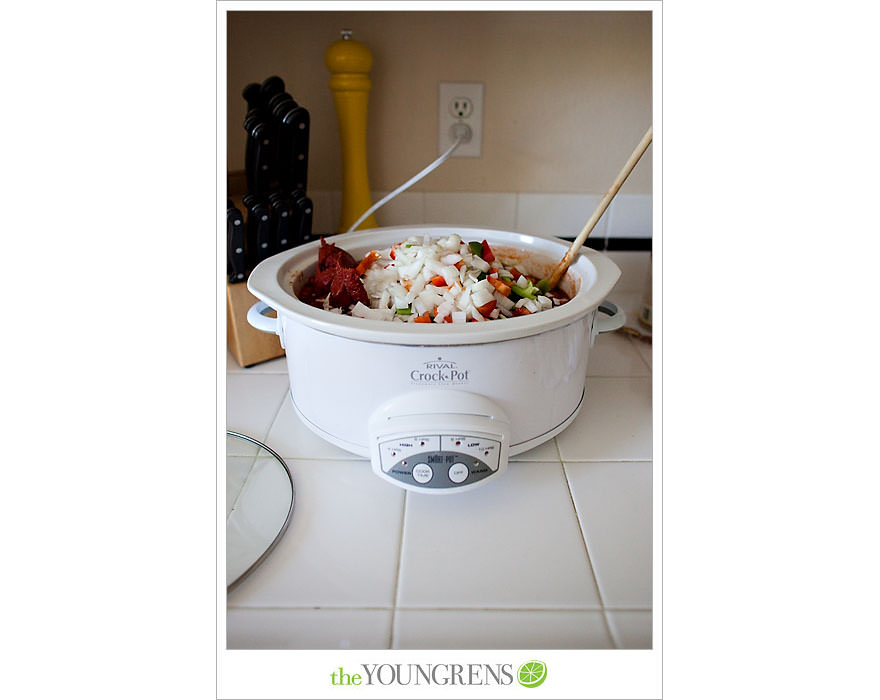 Stir it up, turn it on, and let it cook for at least two hours. Can it get any easier than this folks?? I mean seriously, something this good should take HOURS of work. Well, it only takes hours of simmering while you do whatever the heck you'd like with your day, and then get all the credit for being an incredible chef. Now that's my kind of recipe!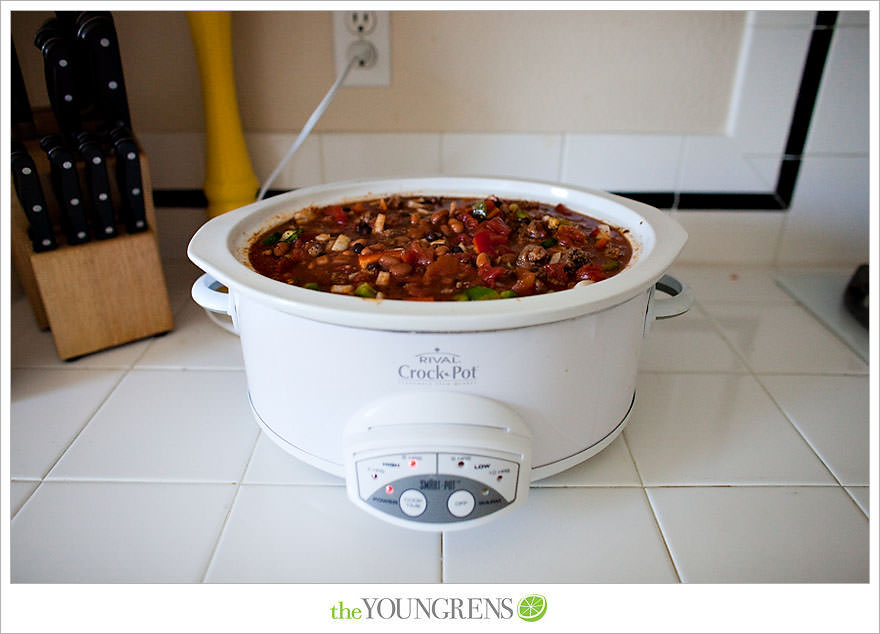 Jeff's Famous Chili
2 pounds ground beef

1 pound bulk Italian sausage

3 (15 ounce) cans chili beans, drained

1 (15 ounce) can chili beans in a spicy sauce (don't drain)

2 (28 ounce) cans diced tomatoes with juice (don't drain)

1 (6 ounce) can of tomato paste

1 large yellow onion, diced

1 green bell pepper, seeded and chopped

1 red bell pepper, seeded and chopped

2 green chili peppers, seeded and chopped

1 jalapeno pepper, chopped (with seeds)

1 small Habanero chili – when minced it should be about the quantity of a teaspoon.

1/2 cup light beer (I used Pabst Blue Ribbon because it's awesome)

1/4 cup chili powder

1 tablespoon Worcestershire sauce

1 tablespoon fresh minced garlic

1 tablespoon dried oregano

2 teaspoons ground cumin

1 teaspoon ground nutmeg

1 teaspoon dried basil

1 teaspoon salt

1 teaspoon ground black pepper

1 tablespoon ground cayenne pepper

1 teaspoon paprika

1 teaspoon white sugar
Crumble ground beef and Italian sausage into a large skillet and cook until browned. Drain excess fat, and place cooked meat into crock pot, or stock pot (you can use either a crock pot or a stock pot, just be sure you have a big enough crock pot.)
Add everything else in, starting with the veggies, then the canned goods, then all the spices, and give it a good stir. Let simmer for at least an hour, then come by and give it another stir. After two hours, stir again, then taste. Add salt, pepper, or chili sauce depending on your preferences. Don't add anything before the 2 hour mark – the flavors won't be developed until then. The longer you let it simmer, the better. This is why using a crock pot is preferential – letting this thing cook all day mellows everything together and give you a really good spice structure. The minimum amount of time to let simmer is 2 hours.
Remove from heat, ladle into bowls, and top with shredded cheddar cheese.
Hugs,
Erin