Alrighty folks, nothing gets more simple or more tasty than this little gem of a recipe here. Even with taking pictures, this only took me a grand total of fifteen minutes to prepare. That, my folks, is well worth the kitchen hall of fame status you'll get when you put this on the table for your hungry family and guests. Just throw everything together in a slow-cooker in the morning and by evening you'll have a house that smells like dinner heaven and a hubby that will shower you with love and kisses. I made this dinner while our friend and fellow photographer, Jason Aten, was staying at our house with us, and he gave this dish two big 'ol midwestern thumbs up between yummy bites.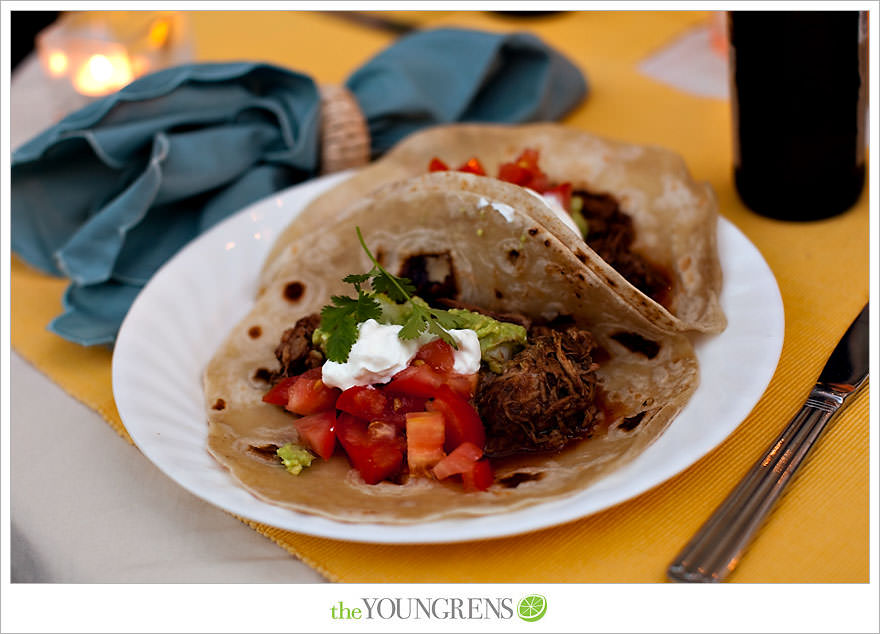 It's as simple as a pork shoulder…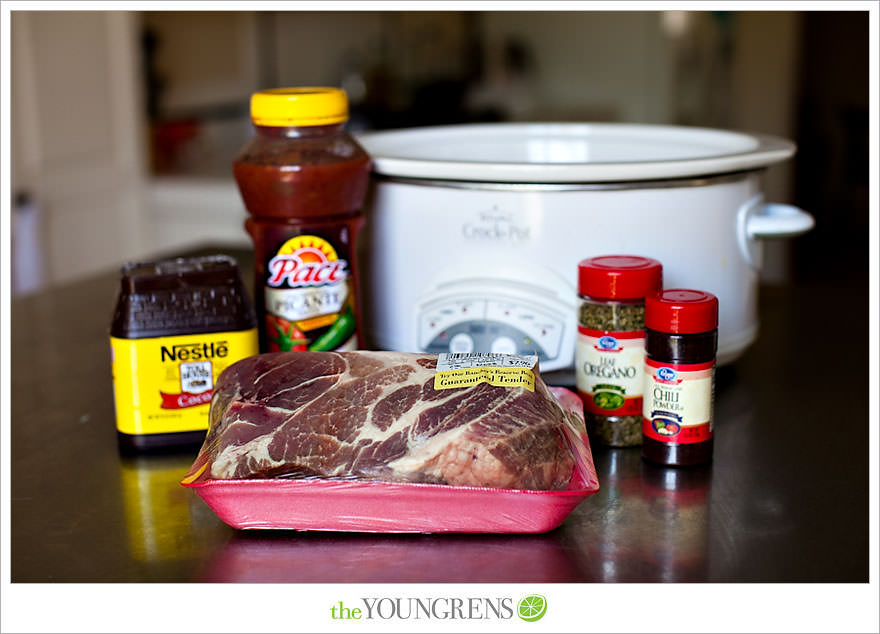 Some salsa, cocoa powder, oregano, chili powder…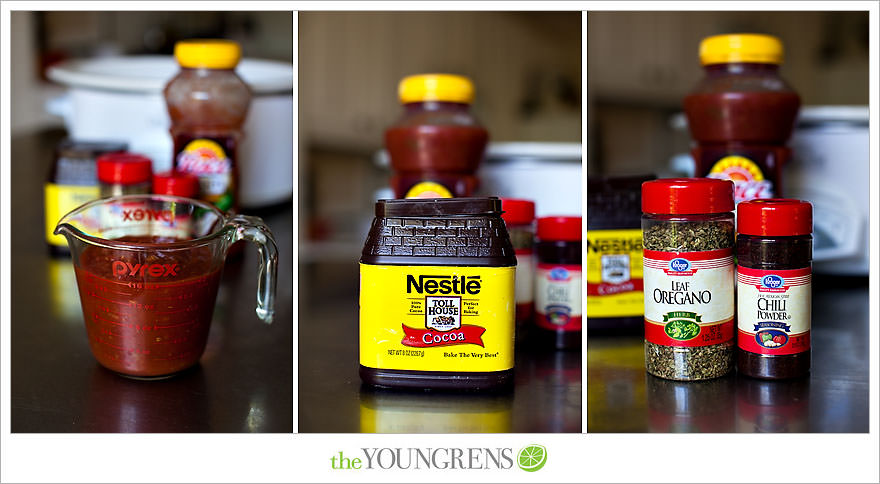 and the Crock Pot your grandma gave you when you got married with the words, "Trust me. This will save your life."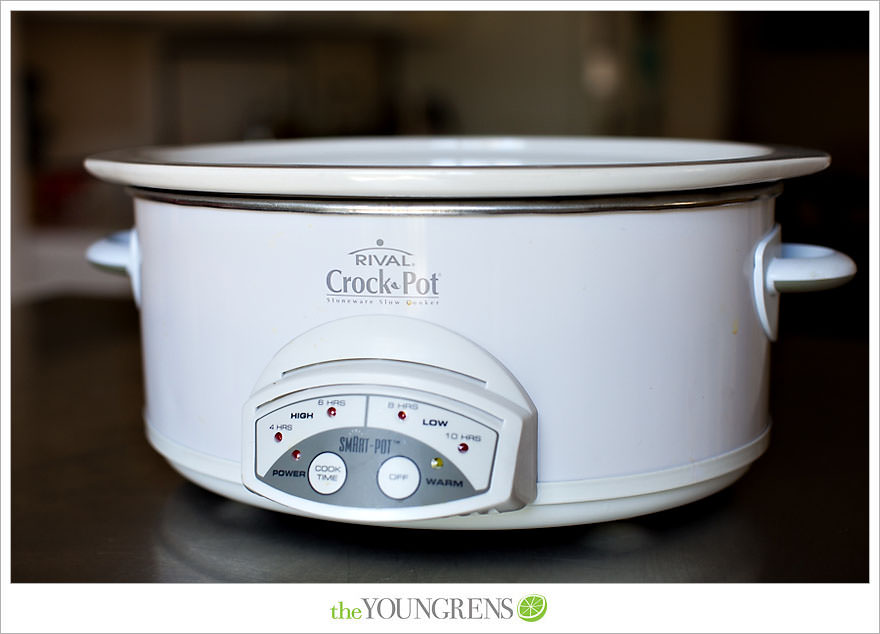 Throw all of those ingredients together and mix them up good.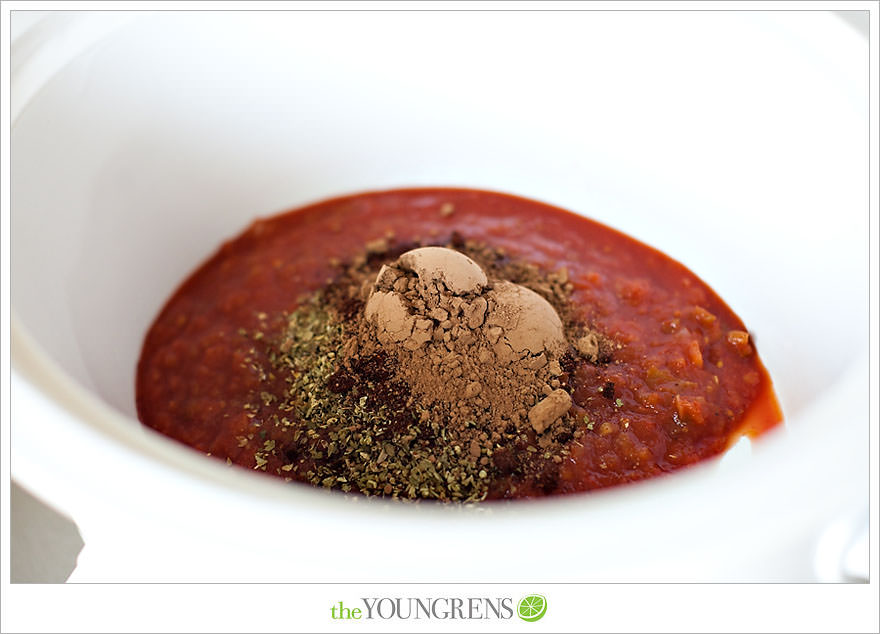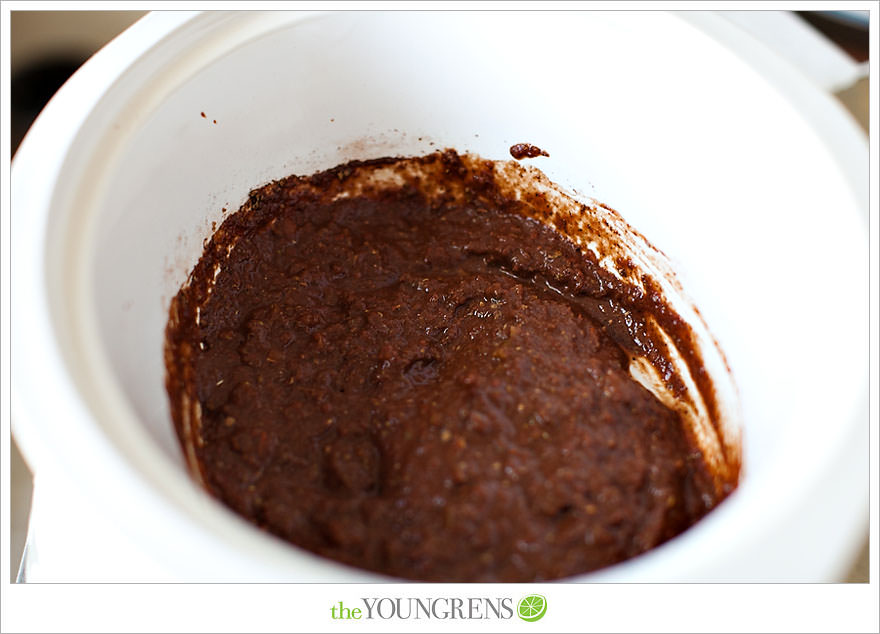 Trim your pork shoulder of any excess fat, then toss it in and roll it around a few times like your giving it a flavor bath. Turn you slow-cooker on medium heat for 6-8 hours or high heat for 4-6 hours and let it do it's thang. Slap away any hands that try to peek in – with every lift of the lid, you'll be adding 20-30 minutes more of cooking time.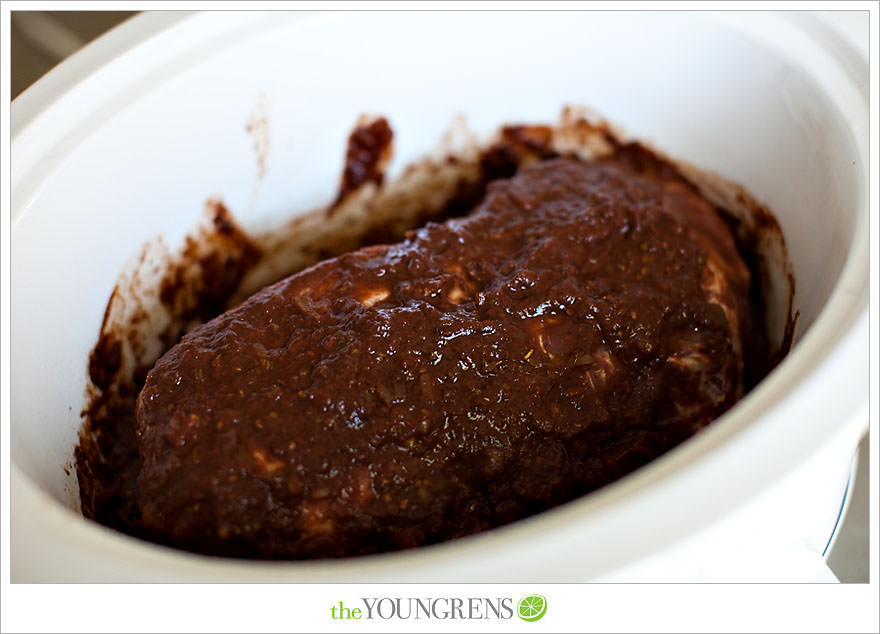 Once it's finished, use two forks and pull everything apart. This was my first time "pulling pork" but I really doubt you can mess it up. If you could mess it up, I definitely would have, so you guys don't need to worry.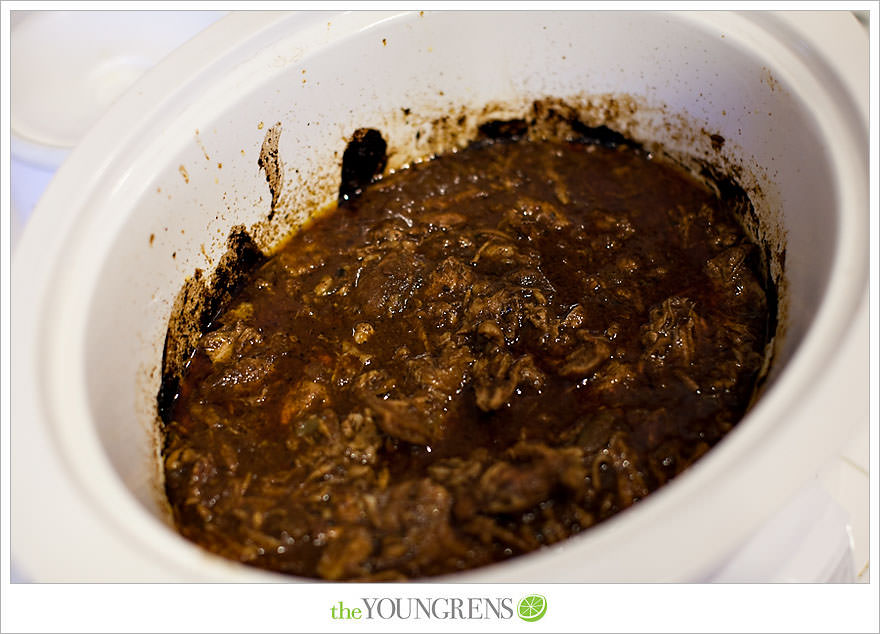 Get your fixin's and backyard all ready for dinner…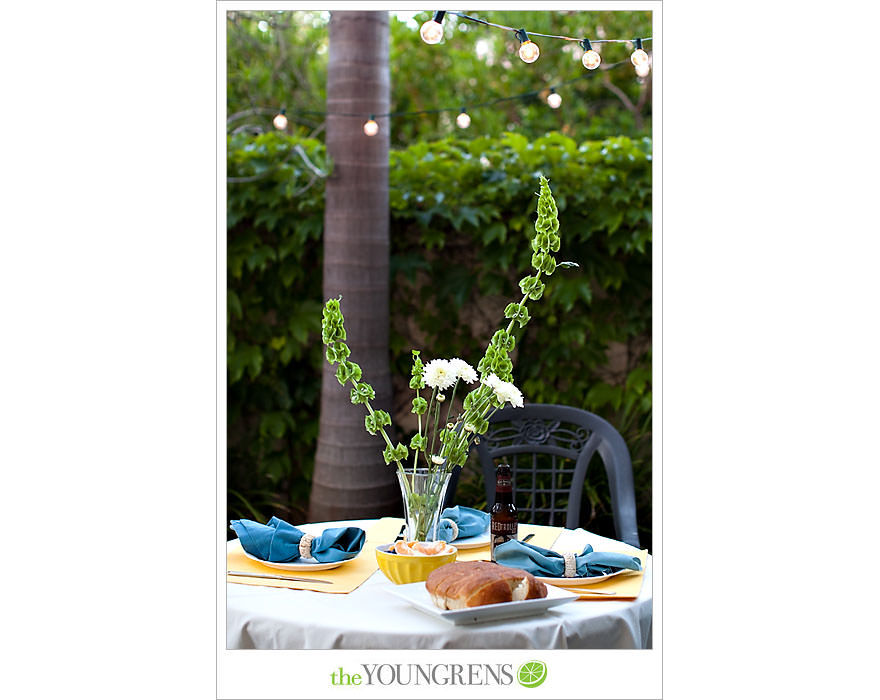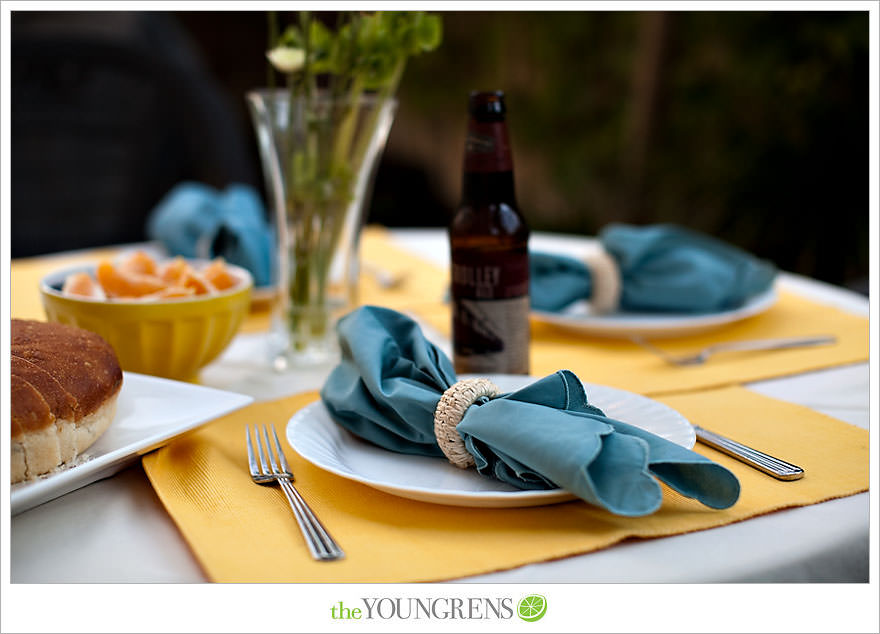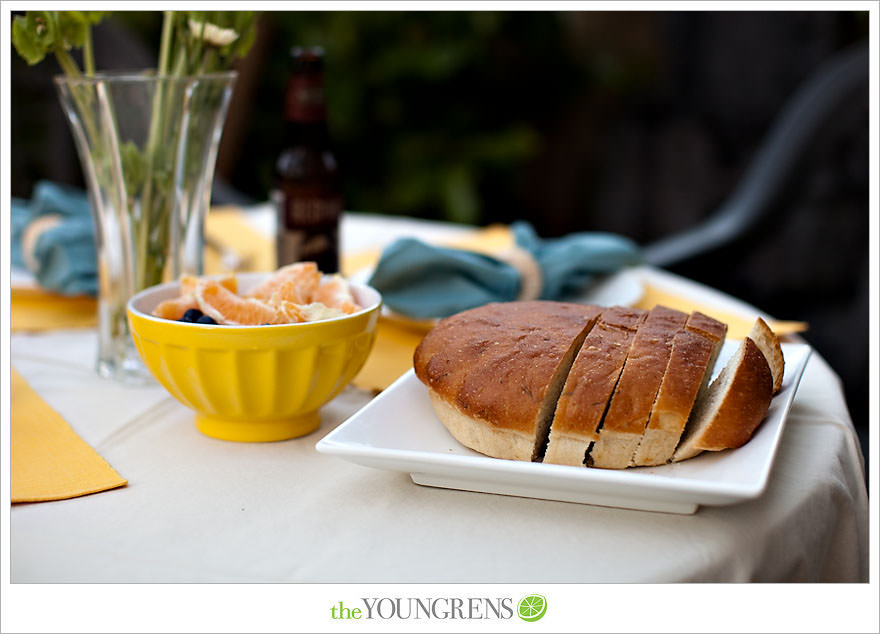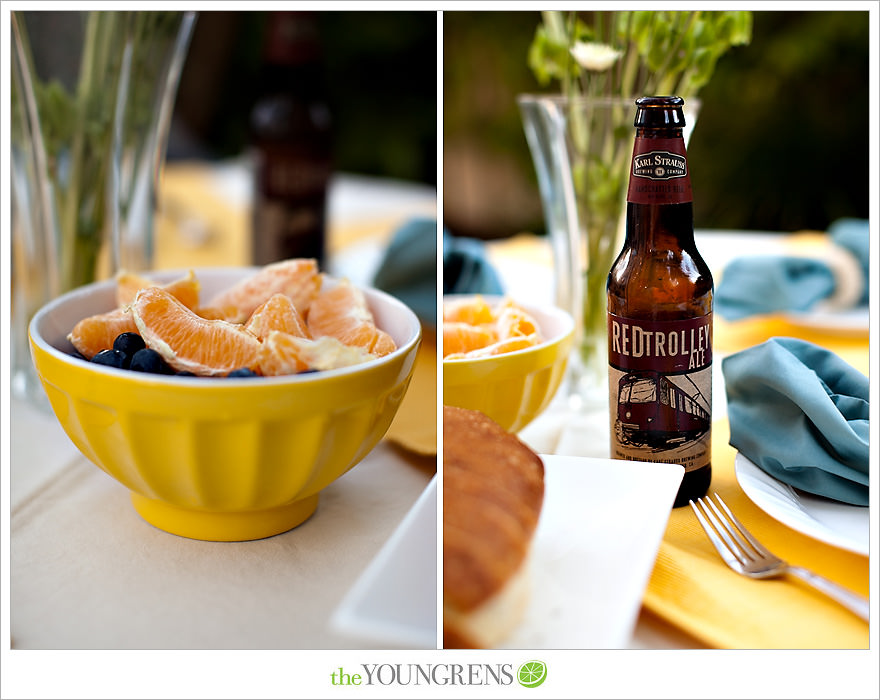 Slice up some limes to squeeze over the tacos…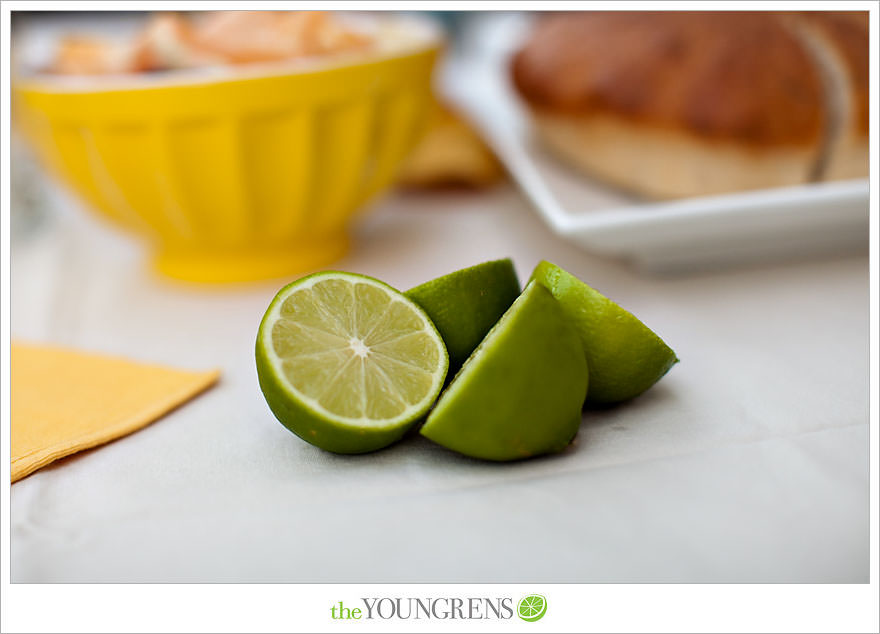 And top them with guacamole, sour cream, tomatoes and cilantro. This was my first time I got to use my new herbs! I was so excited to run over and pluck them right before we sat down! Yay! These tacos are really juicy, so beware of the tablecloth, place mats, yourself, and anything within a five yard radius, because they'll get messy. Have plenty of napkins on hand, but other than that, they're so yummy! Enjoy!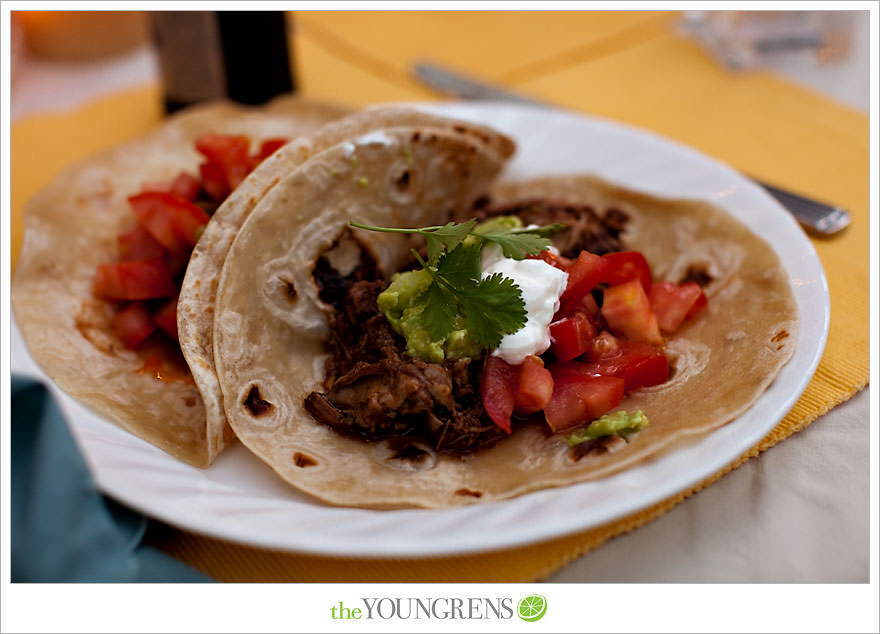 Slow-Cooker Pulled-Pork Tacos
2 cups store-bought salsa, plus more for serving

2 tablespoons chili powder

2 tablespoons dried oregano

2 tablespoons unsweetened cocoa powder

kosher salt

1 2 1/2-pound boneless pork butt or shoulder, trimmed of excess fat

18 corn tortillas

1/2 cup fresh cilantro sprigs

3/4 cup sour cream

1 lime, cut into wedges
1. In a 4- to 6-quart slow cooker, combine the salsa, chili powder, oregano, cocoa, and 1 teaspoon salt. Add the pork and turn to coat.
2. Cook, covered, until the meat is tender and pulls apart easily, on high for 4 to 5 hours or on low for 7 to 8 hours.
3. Twenty minutes before serving, heat oven to 350° F.
4. Stack the tortillas, wrap them in foil, and bake until warm, about 15 minutes.
5. Meanwhile, using 2 forks, shred the pork and stir into the cooking liquid. Serve with the tortillas, cilantro, sour cream, lime, and extra salsa.