The next few weeks on Recipe Sunday are going to be all about simplicity. We're in full swing with our weddings this year, so the Casa de Youngren machine is running at full speed ahead, and everything we do around here has to be simple. No bottlenecks or complicated maneuvers around these parts. Just plain, simple goodness is what we have to live by in order to keep things running smoothly. Both inside our heads AND out.
So this past week I was gathering recipe ideas for dinner with some friends, and I found a few classics that I love to make around the kitchen. I had a bag of small yellow Yukon Gold potatoes in my fridge, so I decided to make some roasted potatoes. As I was making them though, I definitely got a little carried away, and added some *new* ingredients for a little flavor flare. So what did I end up with? Well, let's find out!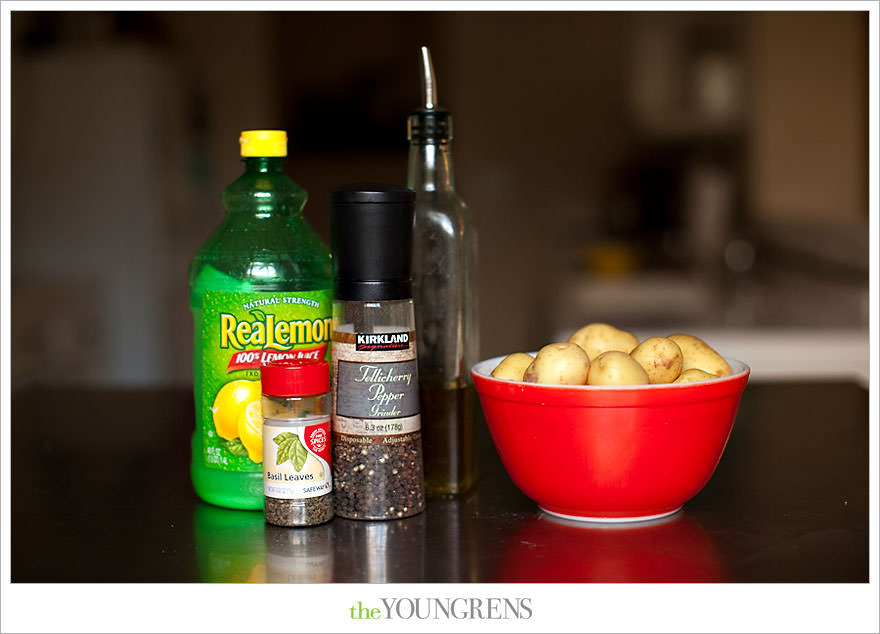 I used small Yukon Gold potatoes, and I was making a citrus infused chicken dish, so I decided to throw some lemon juice on the potatoes. And then my favorite things to go along with lemon juice? Rosemary and basil. And what goes well with rosemary and basil? Cracked pepper of course!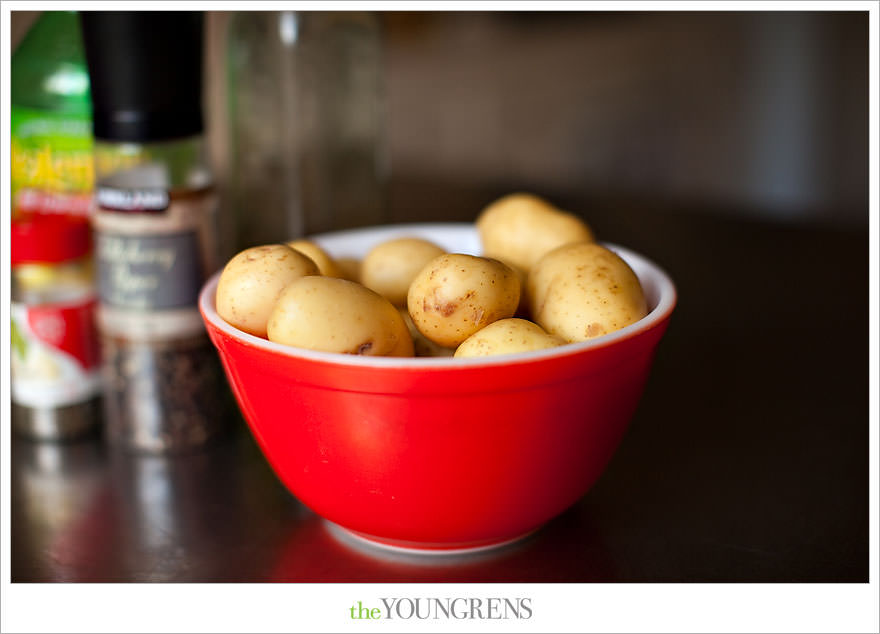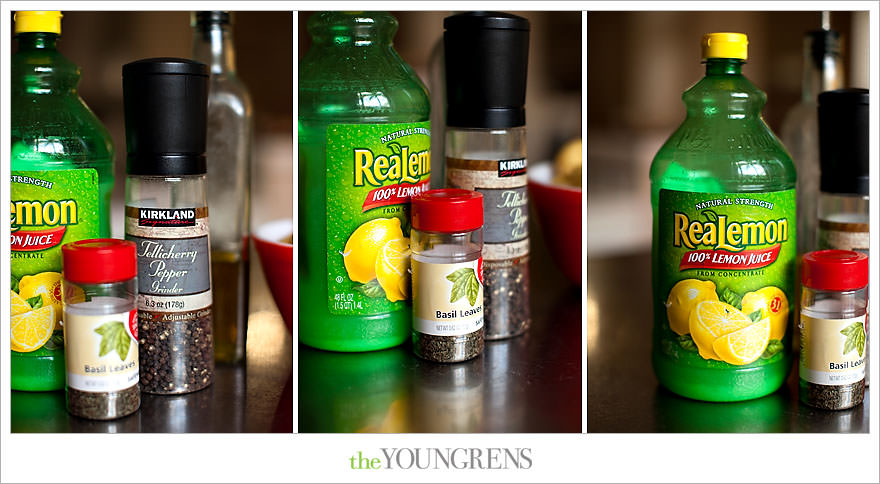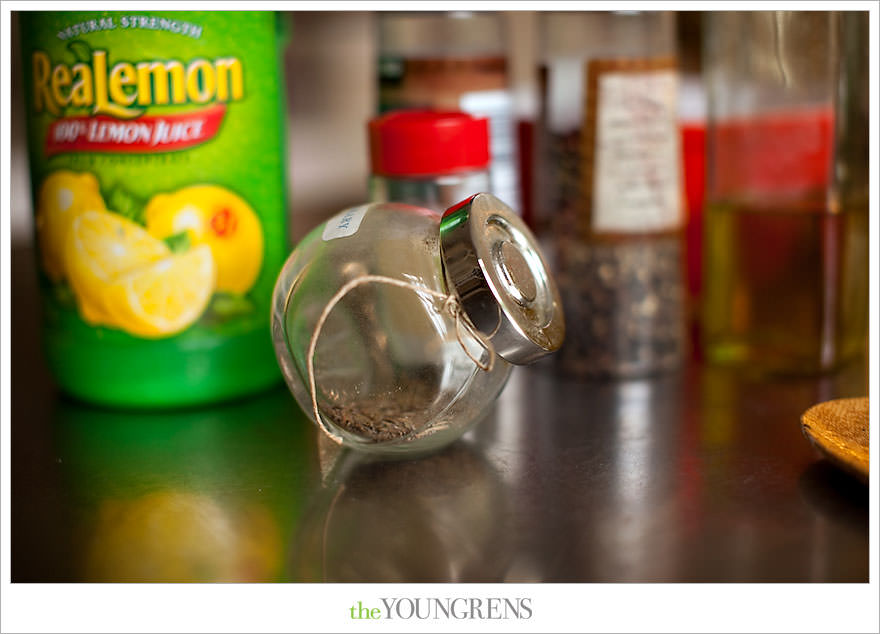 Cut up your potatoes into bite-sized pieces. I like these small potatoes because they make nice small pieces that are easy to eat.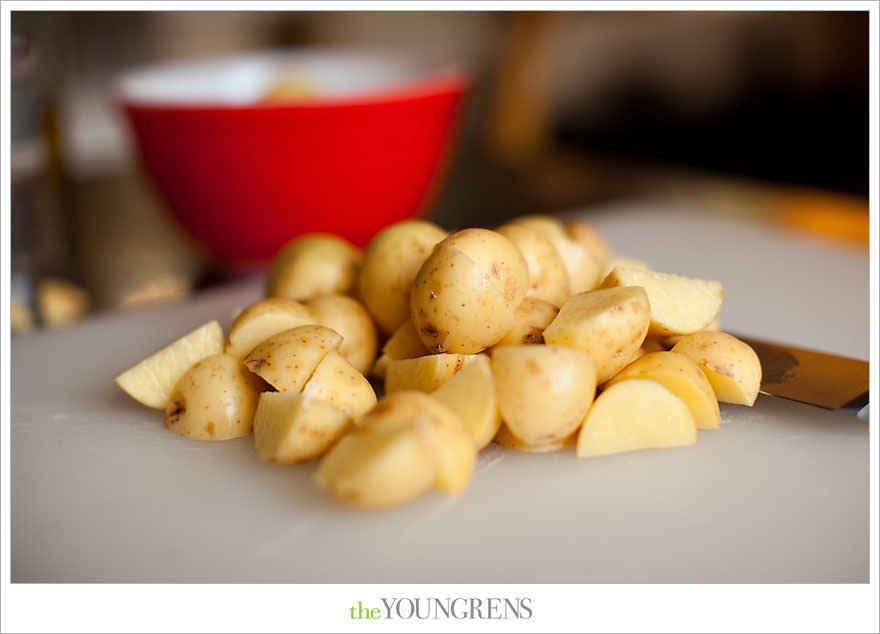 Throw your potatoes in a bowl and toss them with all your ingredients. You can be liberal with the lemon juice. Don't be scared, it will all turn out ok.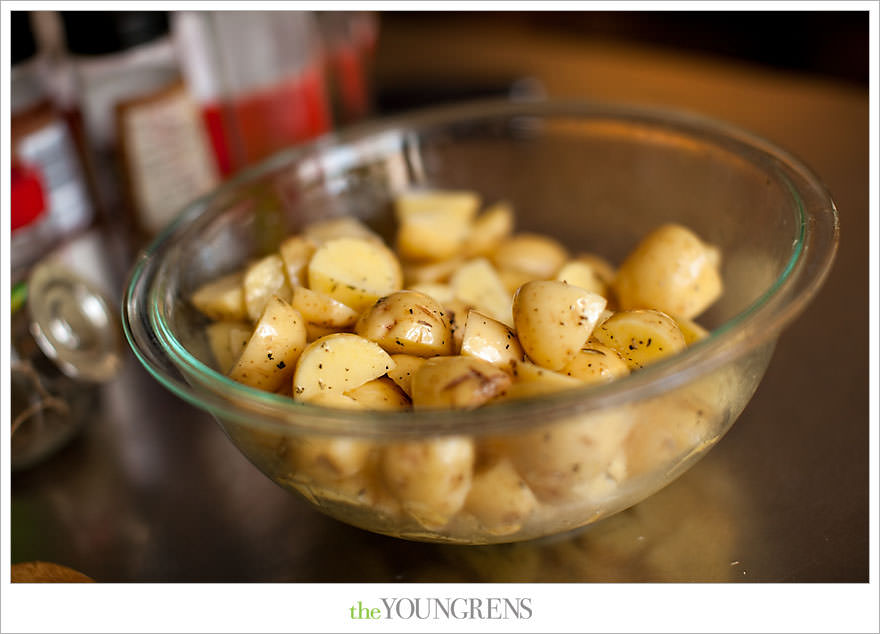 Spread them out on a nonstick pan, and put them in the oven for about 35-40 minutes at 400 degrees. These are also really tasty on the grill, but that takes a little longer, and like I said, I'm all about simplicity right now.

Now don't worry. These potatoes will actually turn out and taste good. Don't spend the next 40 minutes biting your nails and resisting the urge to order pizza because you just ruined dinner. Even if they stay in the oven a little longer than they need to, it will still be ok… I mean, look how beautiful and golden brown these are!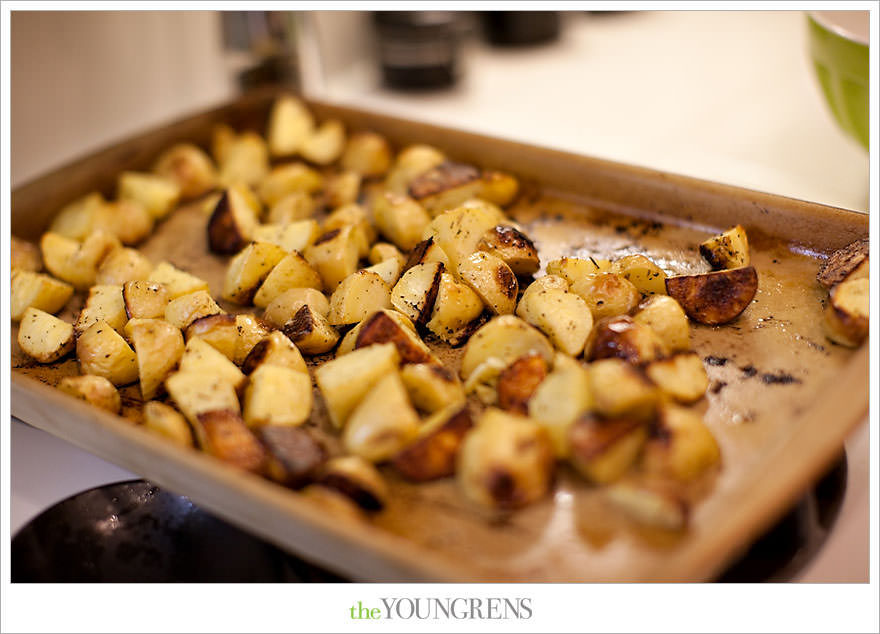 These tasted like citrus nuggets straight from the tree of goodness.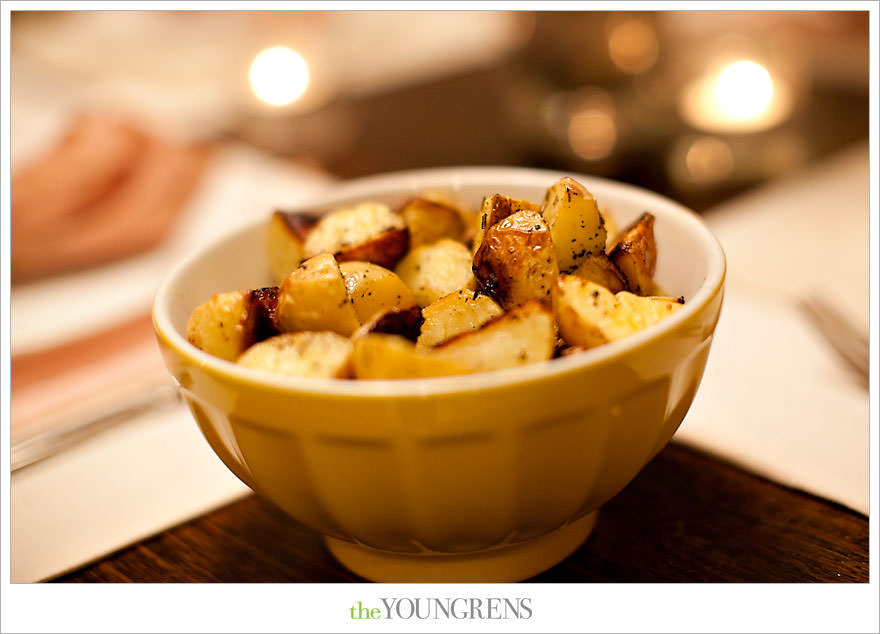 I paired these with some simple Honey and Orange Glazed Chicken Breasts that I will featuring next week. Yum!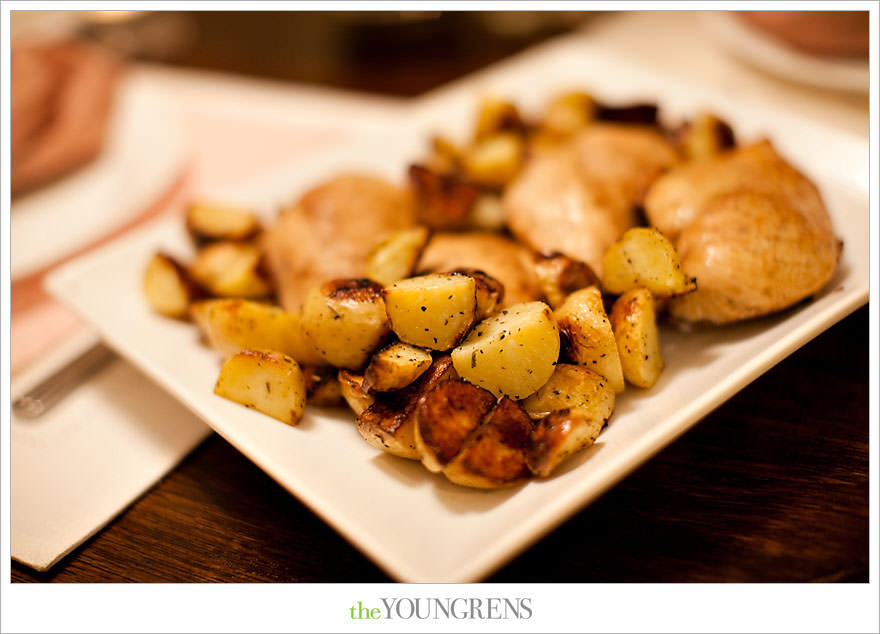 Rosemary Lemon Roasted Potatoes
(all amounts are approximate)
1 pound small Yukon Gold potatoes

1 tablespoon olive oil

5 tablespoons lemon juice

1/2 tablespoon pepper

1/2 tablespoon salt

1/2 tablespoon basil

1 tablespoon fresh rosemary
Preheat oven to 400 degrees F. Quarter the potatoes so they are in bite-sized pieces and place in a large bowl. Toss potatoes with olive oil and lemon juice until coated. Add pepper, salt, basil, and rosemary and toss to coat. Spread on a large baking pan and bake in oven for 30-40 minutes, or until golden brown and soft in the middle.