Yesterday, we featured the engagement session of Chelsea and Ryan, but not only did Chels and Ryan bring their beautiful selves from Chicago, but Ryan brought the mother of all french toast recipes with him. When he first described what goes into this I-think-I'm-gonna-die-from-flavor-explosion breakfast, I think I drooled a little. I'd like to say that I'm somewhat of a french toast junkie, and this is THE BEST french toast I've ever had! Seriously, I don't care if you're reading this in the middle of church, football, dinner or at midnight, get some Texas Toast and Captian Morgan and make yourself some of this sweet heavenly goodness. You will thank me later with hugs and kisses. I like hugs and kisses. And apparently we really like Rum, too, because this is the third recipe that features rum on Recipe Sunday!
So for the first time ever, Recipe Sunday will be featuring our first guest chef! Thanks Ryan for being willing to share and play at Casa de Youngren! First the ingredients…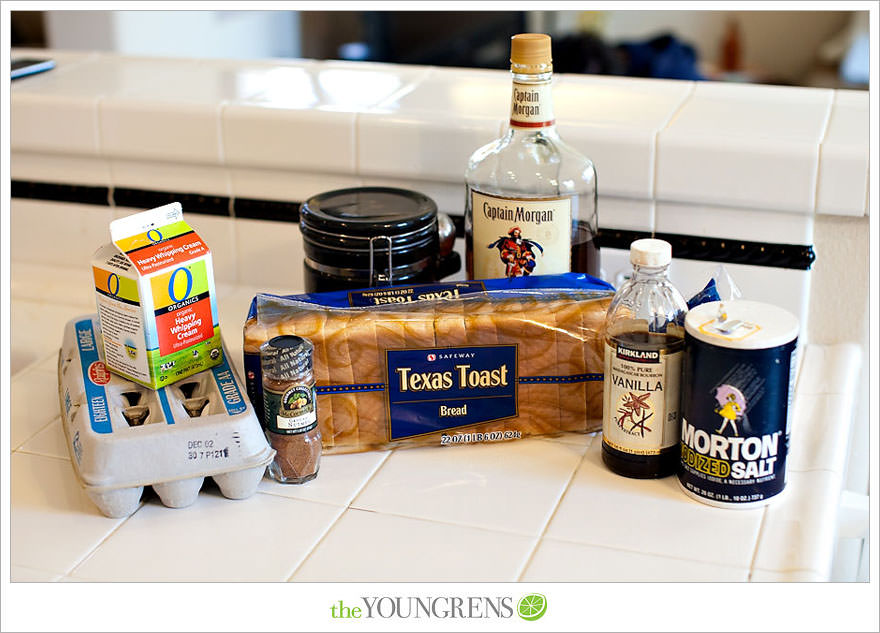 You'll need some thick Texas Toast. Is it weird that I had never heard of Texas Toast until Ryan pointed it out at the grocery store? Also, stale bread works wonderfully, but we didn't have any, so this is fresh.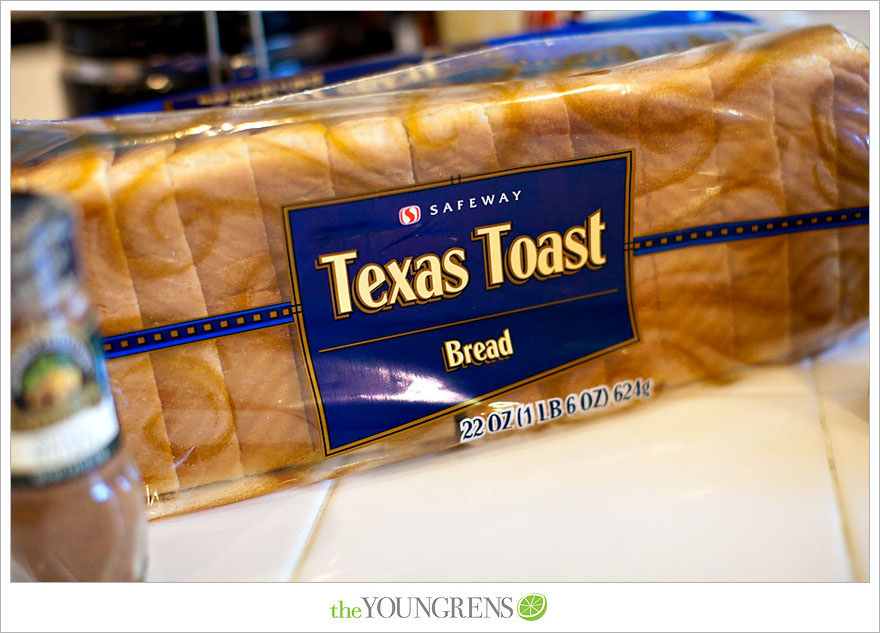 Some nutmeg and vanilla. Yum.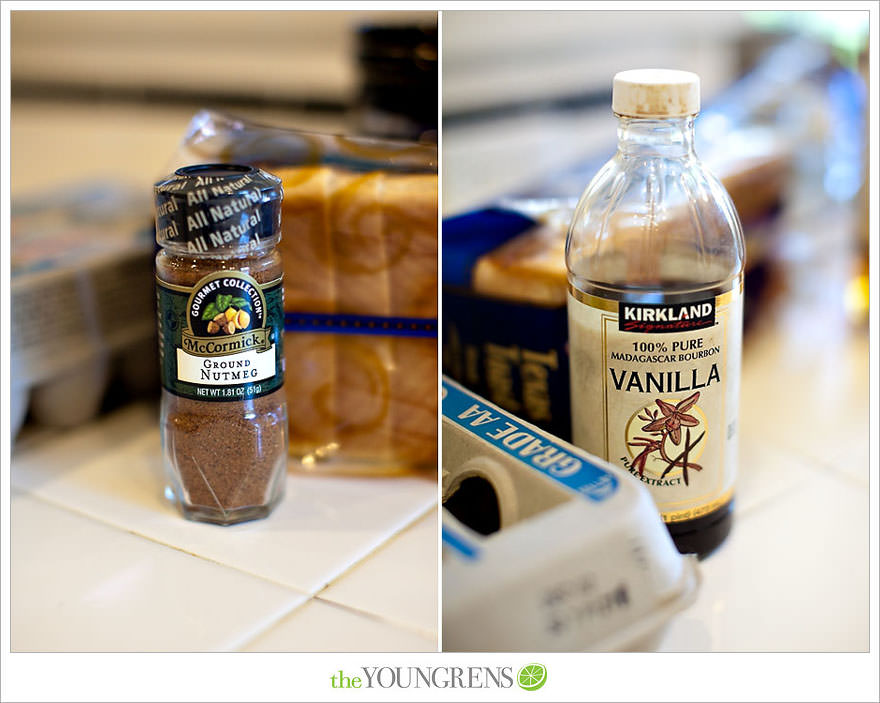 And here's the stars of the show – organic whipping cream and rum. Ryan always uses organic whipping cream because its thicker and creamier.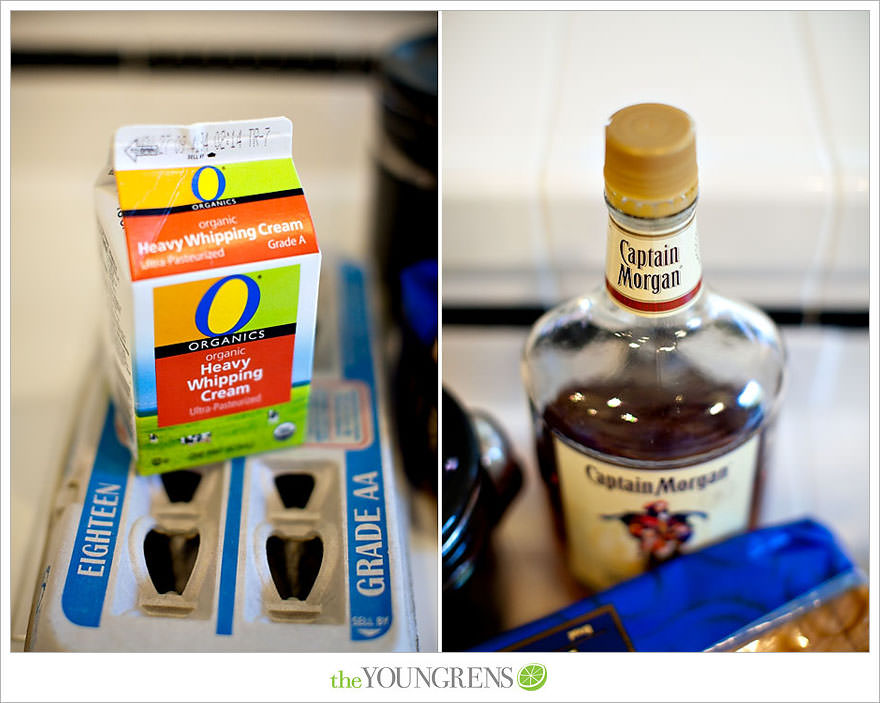 Five eggs will start you off. The recipe below says three, but there were four of us and we were hungry monsters. *Edited to add: Ok, so I now realize that in reality there are SIX eggs in the bowl. Blogging does something to my brain… Thanks for the heads up everyone!*
Add your whipping cream.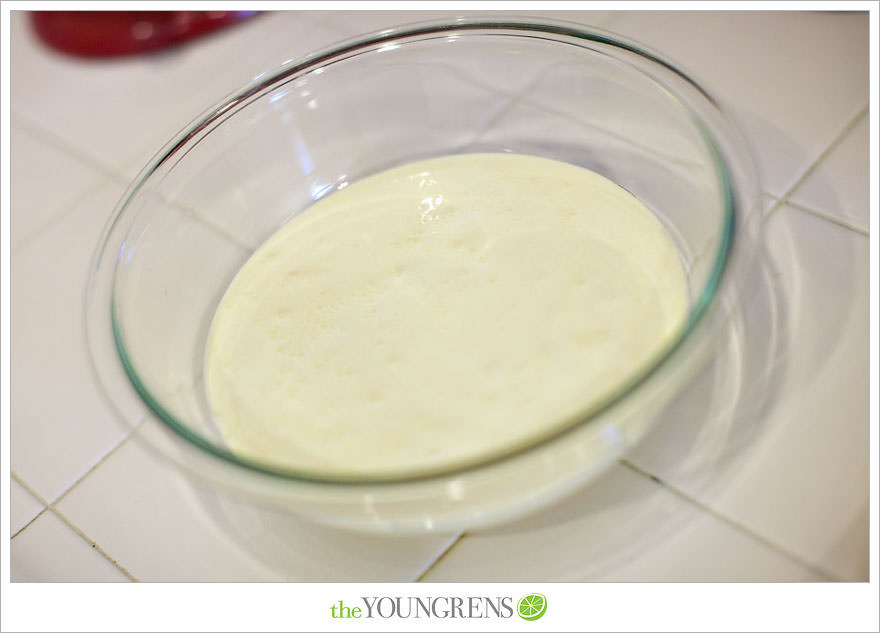 Nutmeg…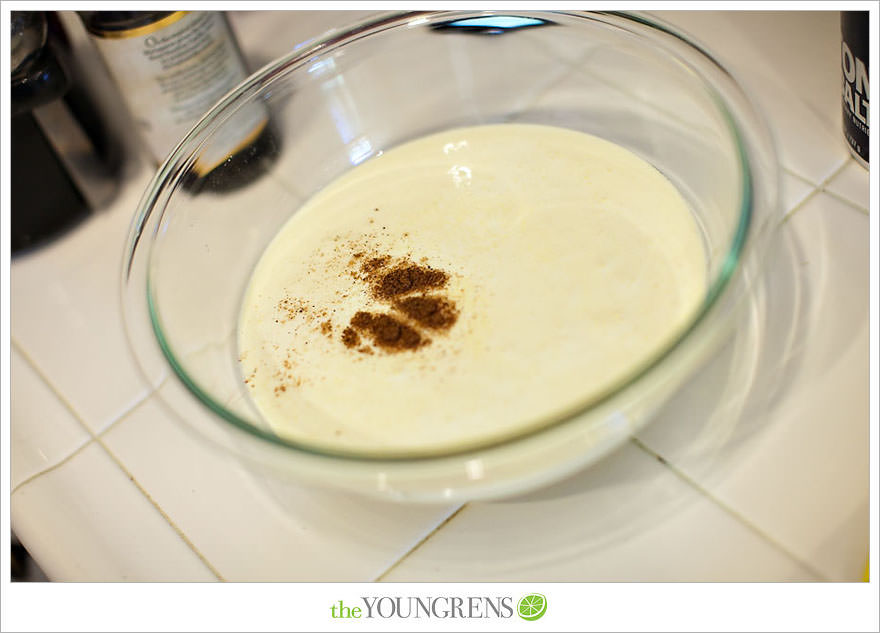 Sugar and a pinch of salt…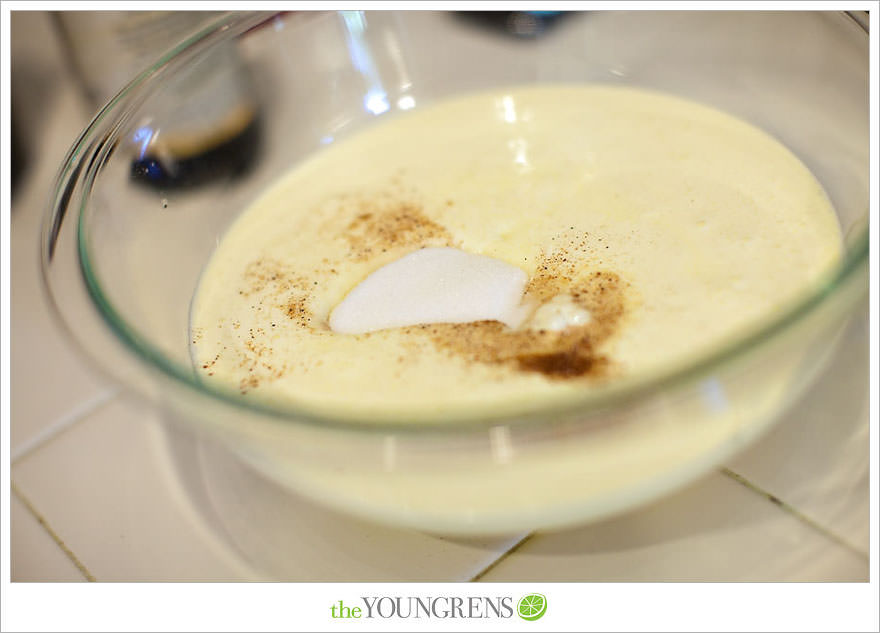 And vanilla.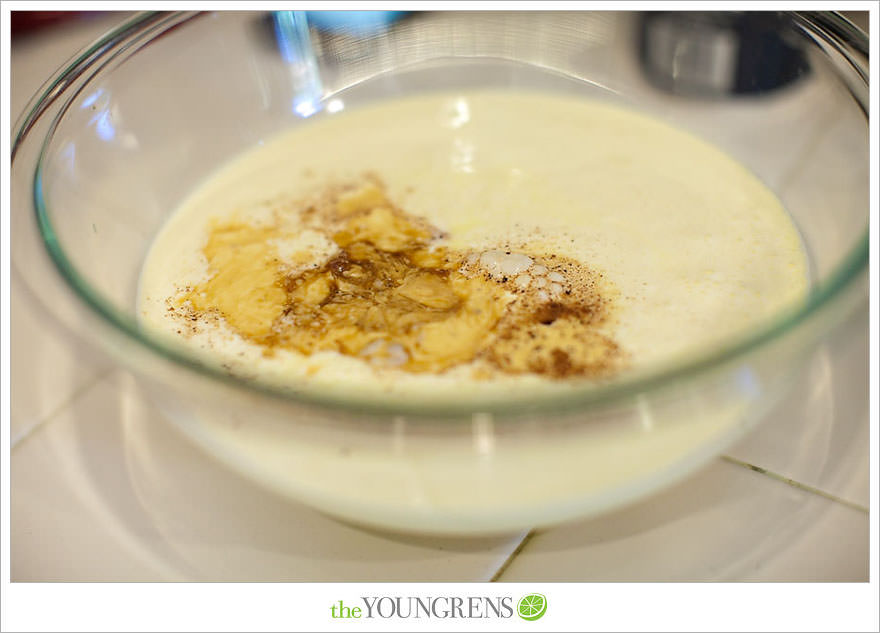 Lastly, some rum, and you can be as generous with the rum as you like. I won't tell.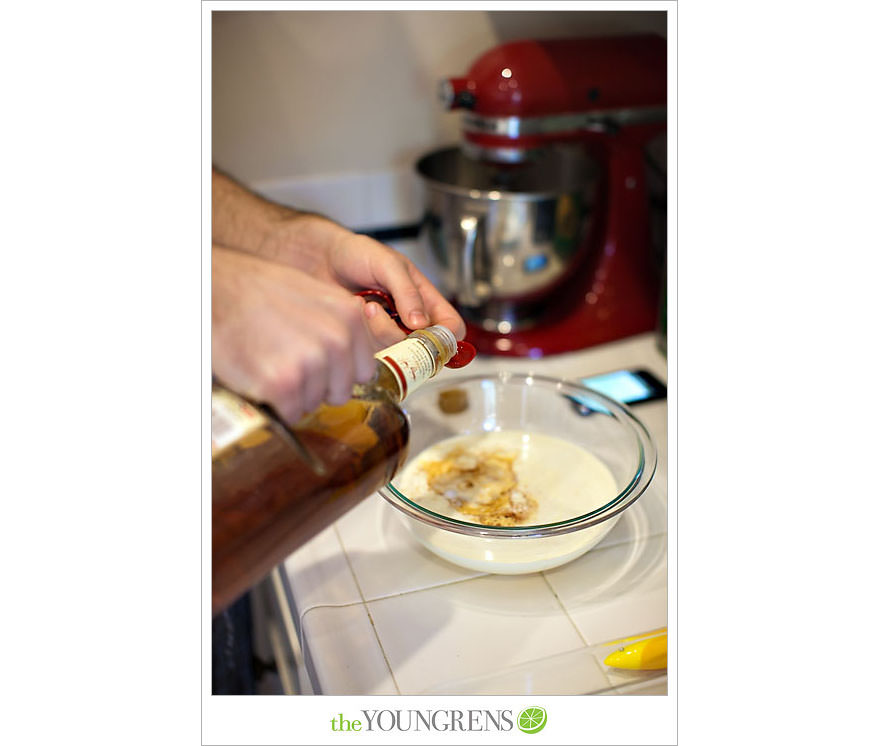 Whip it up good. Do you like my slow shutter speed action shot?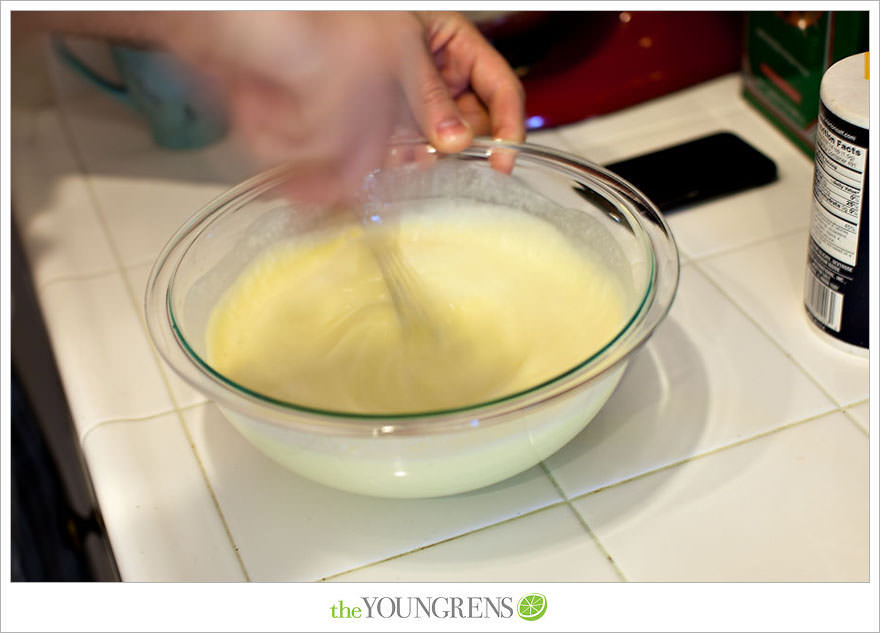 Let the bread really soak up the mixture you just put together. The key is to let it fully seep into the middle of the thick pieces of bread.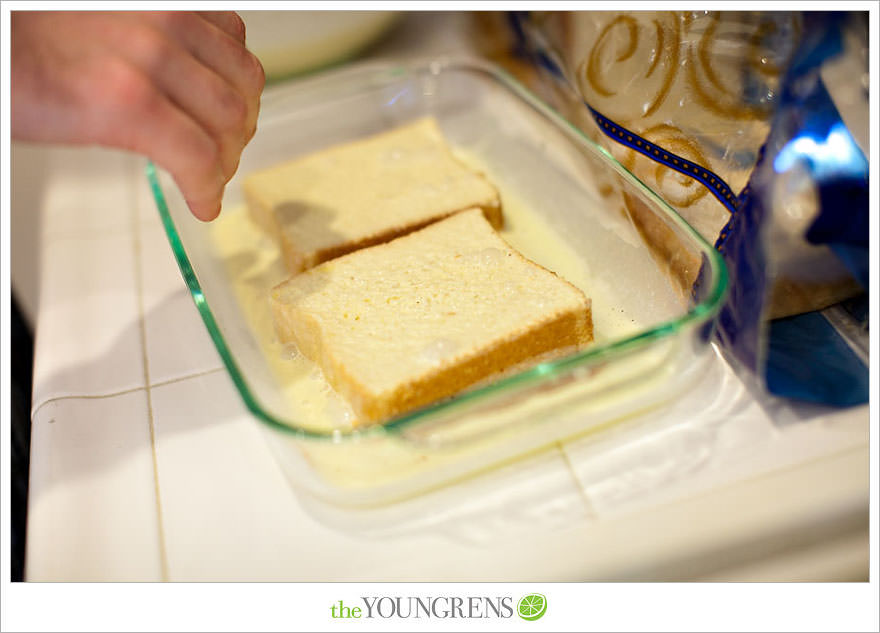 Then cook until golden brown and let the aromas fill your house and make your tummy grumble. Its almost time!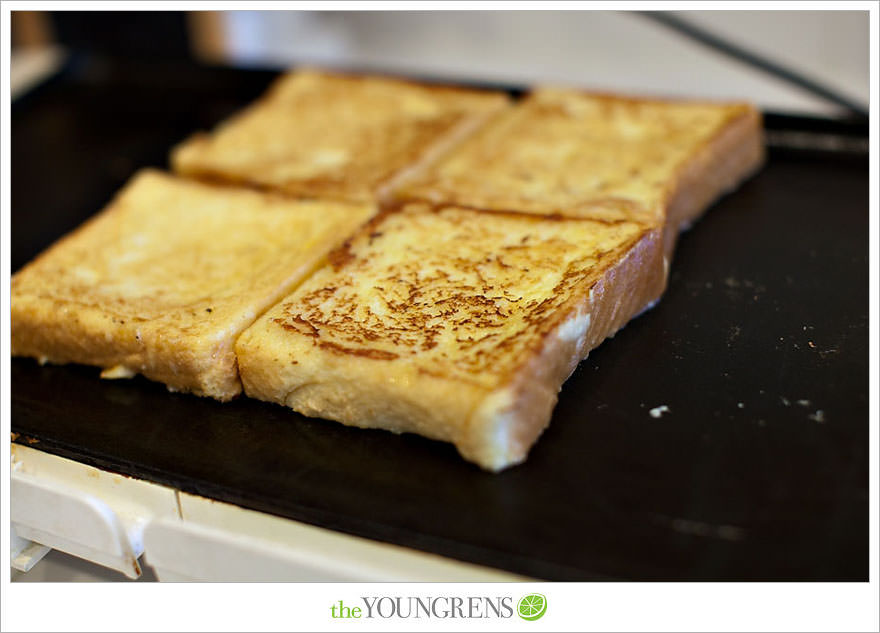 Then occupy yourself with something else to take your mind off of the amazing goodness cooking on the griddle. For example, you can organize your odd collection of coffee cups…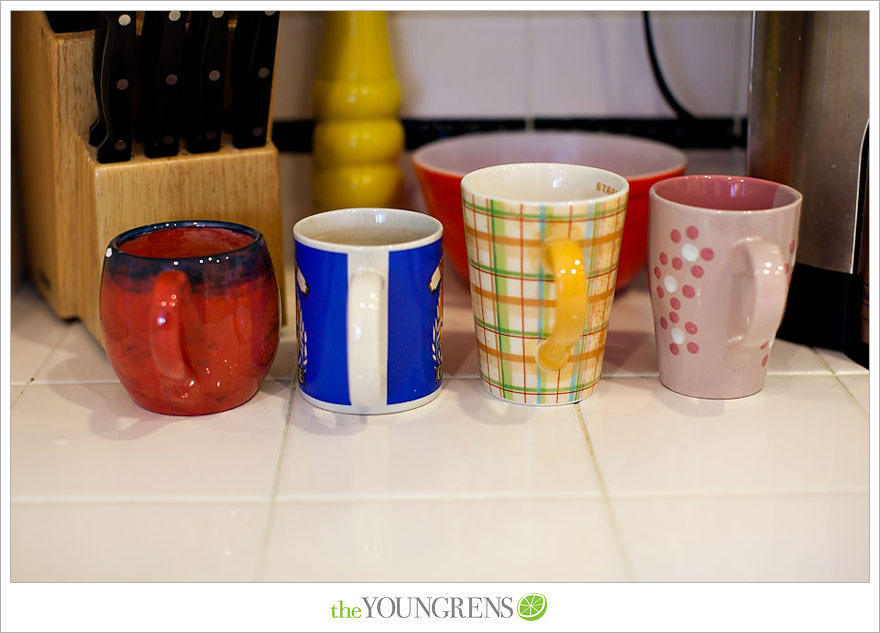 Or you can dig out those old bottles of maple syrup in the back of your pantry… and then freak out and start organizing the back of the pantry because you haven't actually looked back there in so long…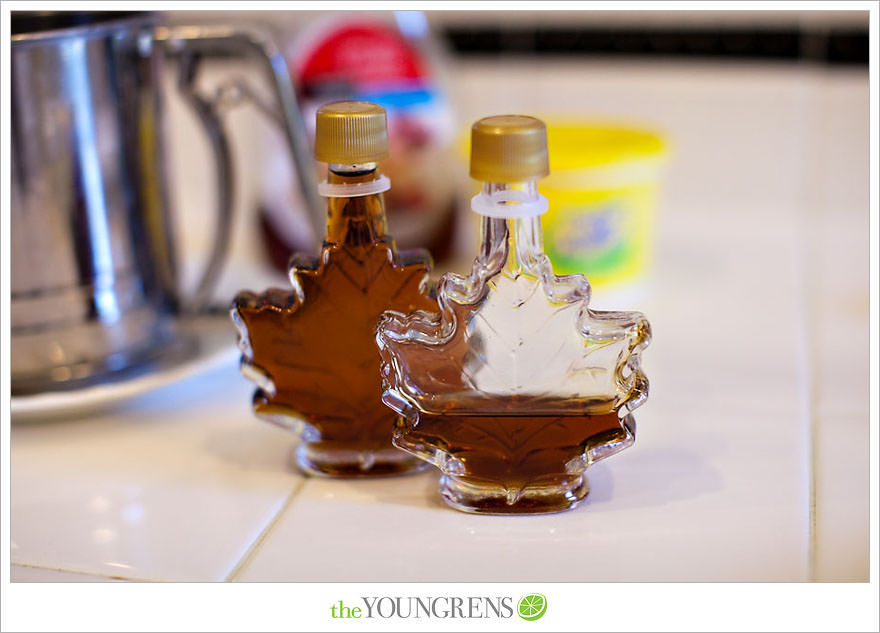 Its ready!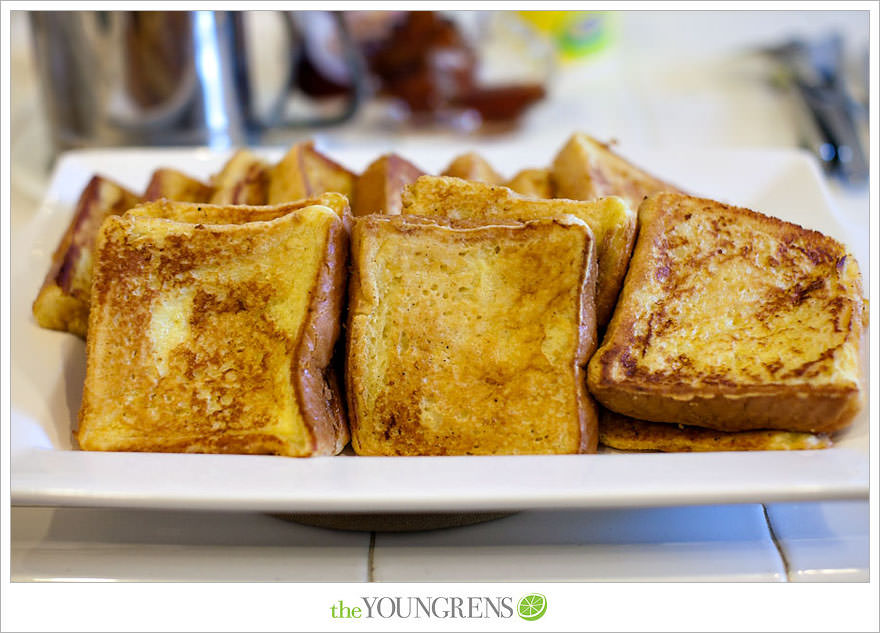 Powdered sugar and syrup to taste and then enjoy! These things are so thick and creamy and heavy that you'll be full for the next three days. I know I was!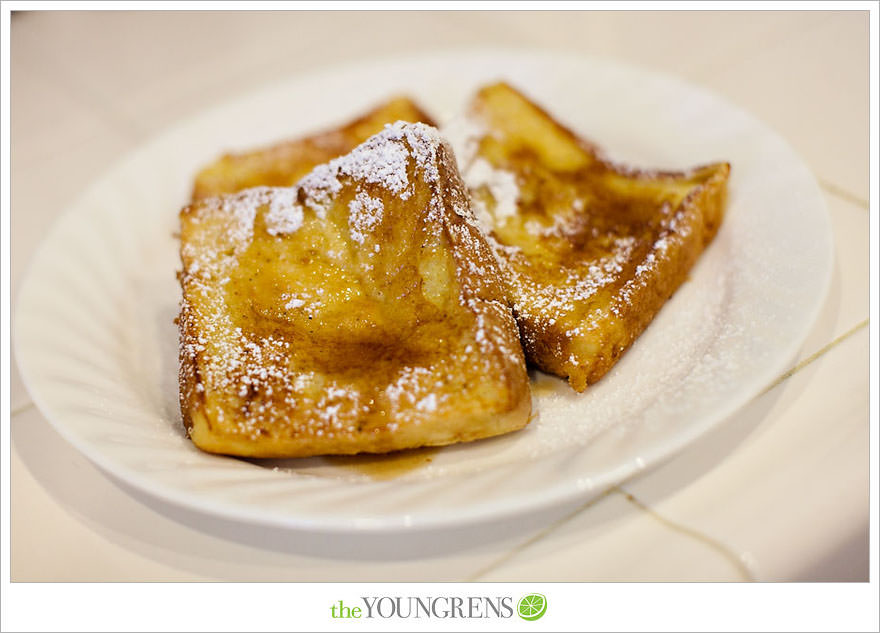 6 to 8 slices of bread, somewhat stale
3 large eggs
3/4 cup (6 ounces) cream (heavy, whipping or light)
pinch of salt
1/8 teaspoon nutmeg
2 tablespoons (7/8 ounce) sugar
1 tablespoon (1 ounce) rum
1 teaspoon vanilla
Whip all the ingredients together and dip bread in mixture. Cook on a medium-high griddle until golden brown.
Thank you so much Ryan for cooking these for us and for letting me feature them on Recipe Sunday! We love you guys and had so much fun while you were here! See you in March!