There is absolutely nothing faster than this little gem of an appetizer. And I mean it. When you've got guests coming over in t-minus 10 minutes and you're running around the house shoving the dishwasher full and vaccuuming the last week's worth of Gracie's cat hair from the rugs, this yummy crowd pleaser will make you look like you didn't even have to break a sweat getting everything ready. It goes lovely with bread or pita chips and uses the kind of ingredients that are always around the house, so just keep a can of kidney beans on hand in your pantry, and you'll be ready to go for those last minute football parties and relatives dropping in.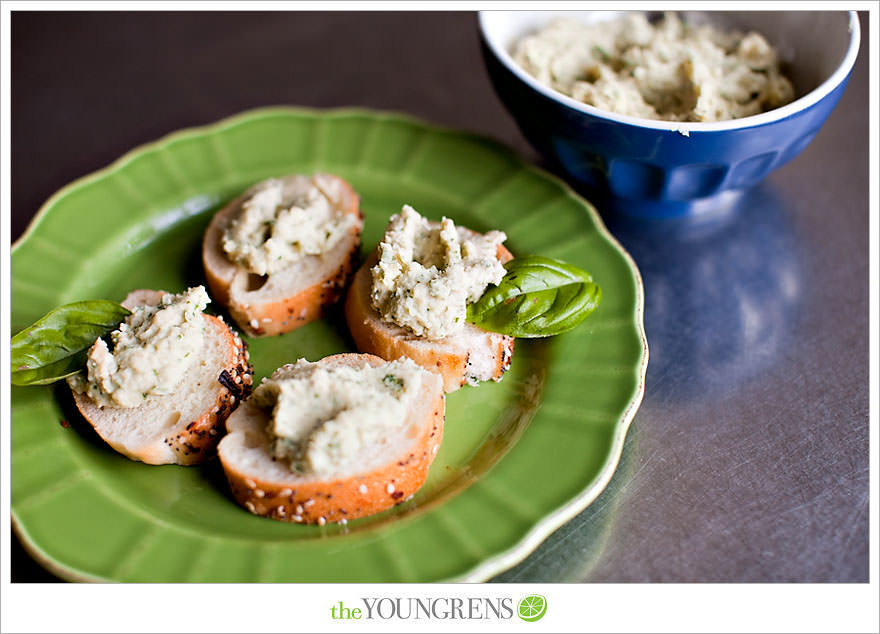 In honor of football season, I made my own starting line-up. Don't they look so cute?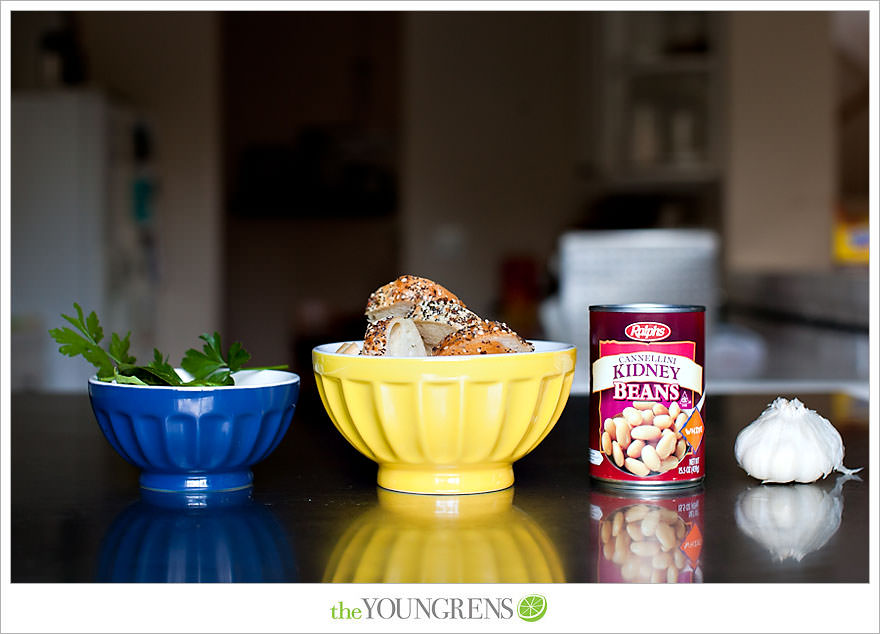 First is your choice of dipping agent. I always enjoy bread and it's even better when it's toasted.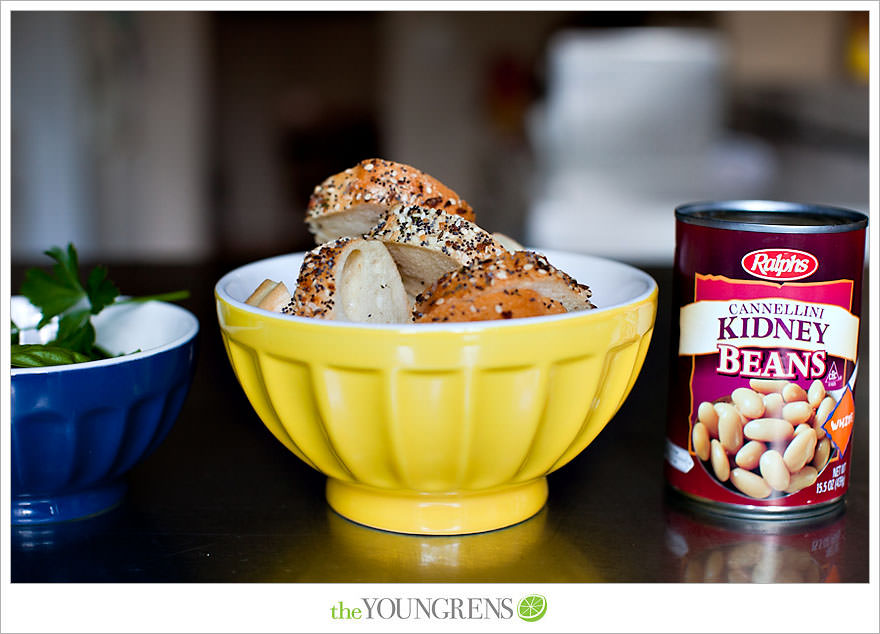 Then you'll need the main ingredient – kidney beans.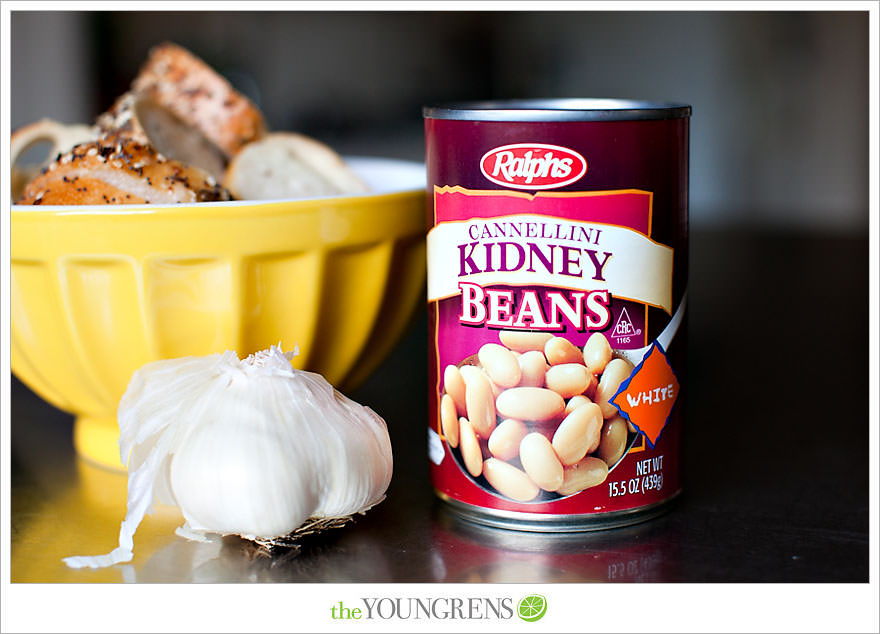 I like to grab whatever herbs are in my backyard, so I pulled some basil and Italian parsley for this recipe.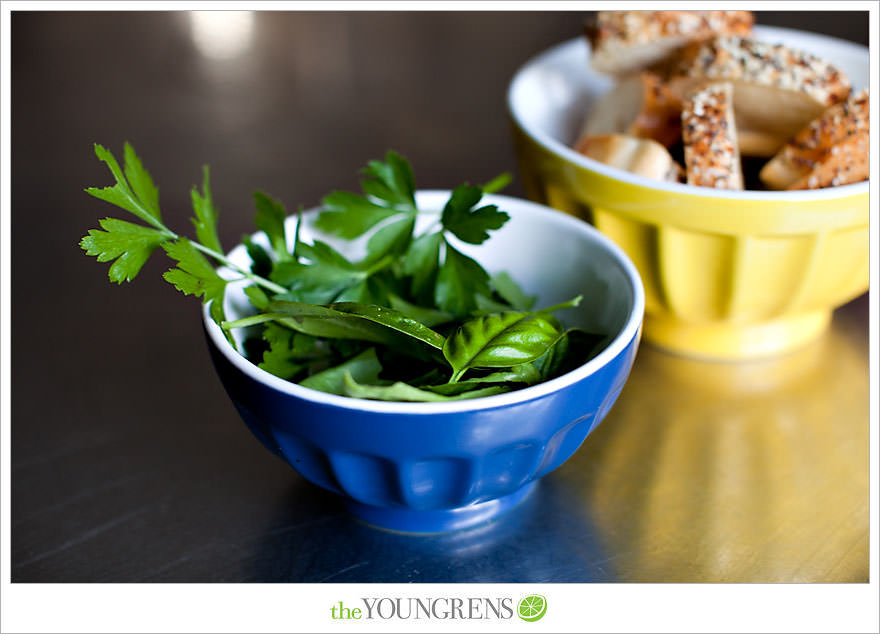 Then you'll need a clove of garlic, some olive oil, and coarse salt and freshly ground pepper for seasoning.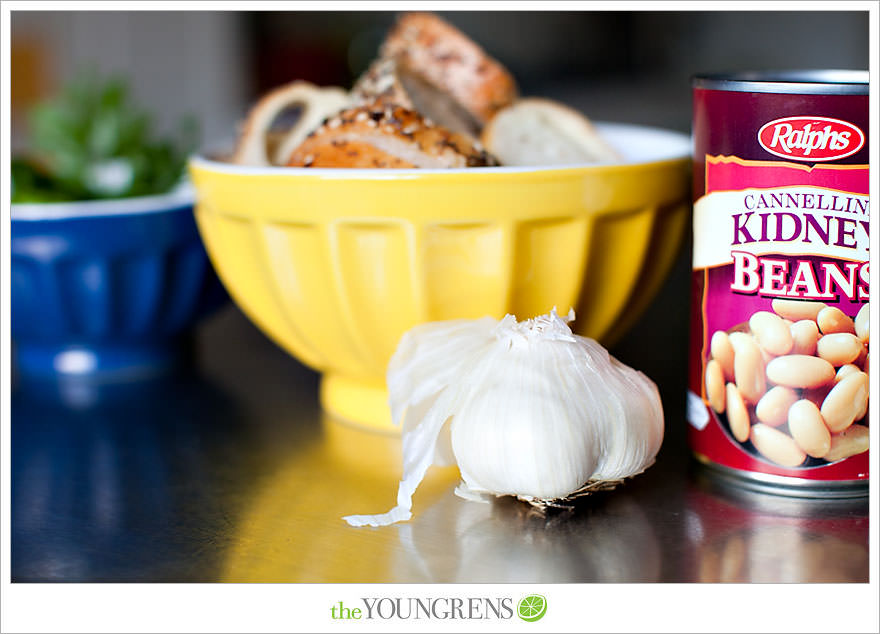 Drain and rinse your kidney beans and toss them into your trusty food processor.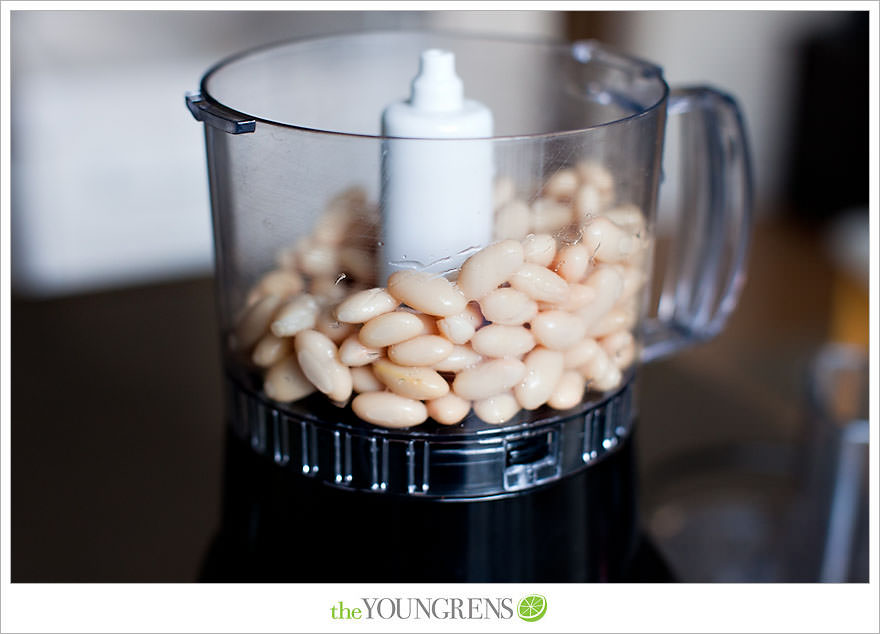 Add the rest of the ingredients…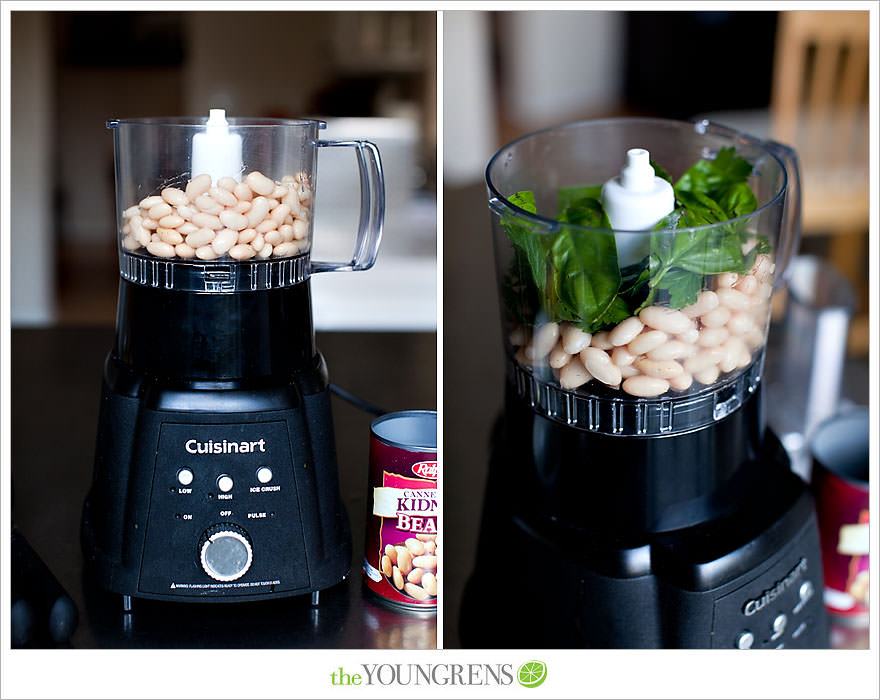 Blend it up and adjust your seasonings…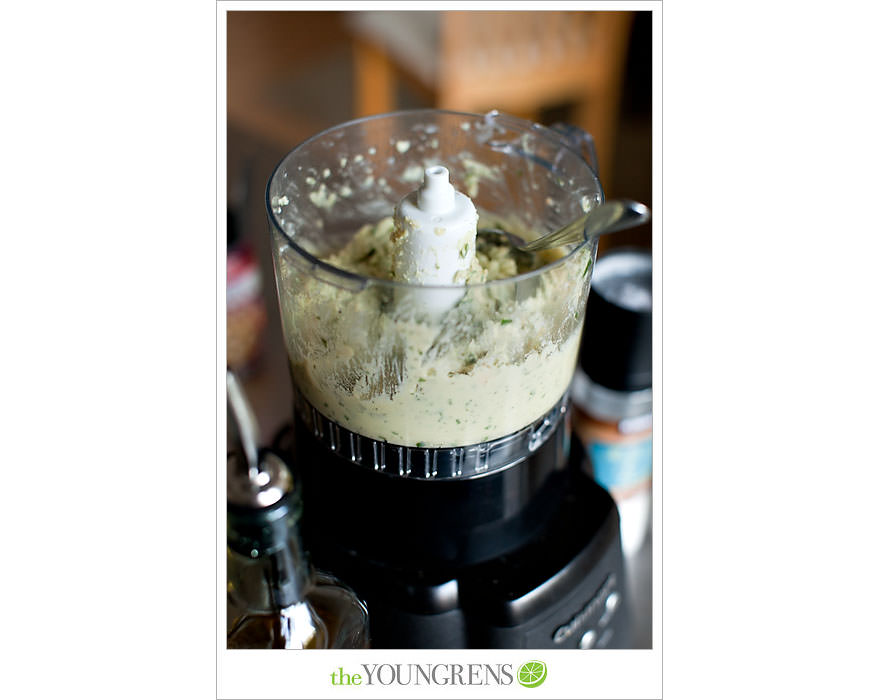 And voila! You're done! I told you it was easy…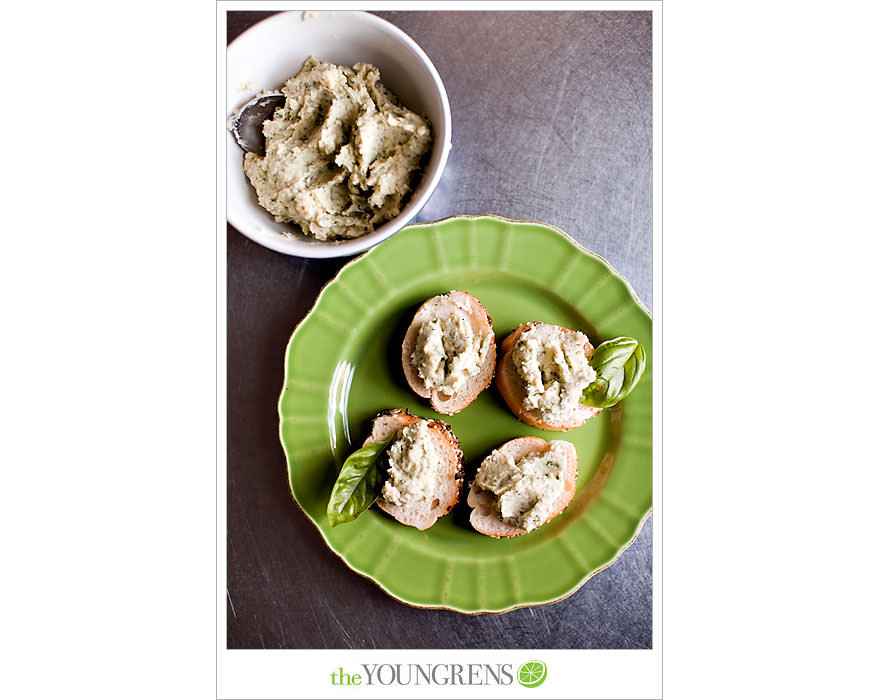 One can of beans makes the perfect amount for four or five people to share. And the garlic can turn out a little strong sometimes, so I suggest using half a clove to start.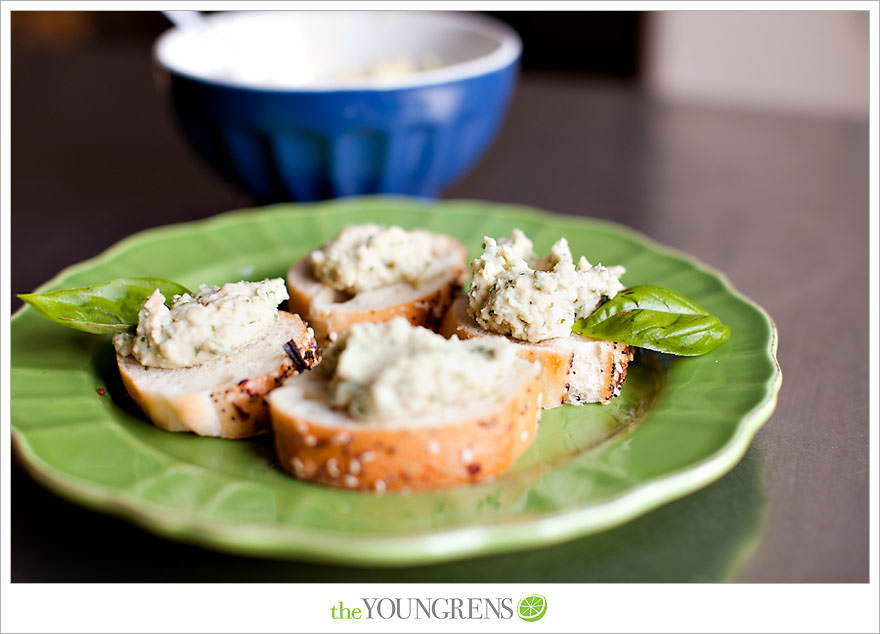 1 14-ounce can cannellini beans, drained and rinsed
1 clove garlic
1 1/2 tablespoons extra-virgin olive oil
4 sprigs mint leaves
6 sprigs fresh thyme leaves (or whatever herbs you choose)
Coarse salt and black pepper
3 tablespoons chives, chopped
Directions
Pulse all ingredients except chives in food processor until a smooth paste forms and transfer to a bowl. Serve on bruschetta and garnish with chopped chives.