If you've been reading Recipe Sunday for any length of time, I'm all about easy deliciousness. The simpler and tastier the dish can be, the more I can convince the world that I'm a kitchen goddess and NOT a fumbling madwoman.
Watch out world. She's got a pepper grinder and is not afraid to overuse it.
Crockpots, dutch ovens, flavorful meats, and fresh herbs have become my crucial sidekicks – I just can't live without them anymore. And this side dish that I uncovered from my stack of Better Homes and Gardens magazines has been proven itself over and over again. It's soooooo easy and soooooo yummy. You would be doing yourself a disservice NOT to try this dish. It's creamy onion pudding with white cheddar and fresh snipped sage in an adorable personal-sized casserole dish – it doesn't get any better than that!
The main player is your shredded white cheddar, so pick a delicious variety.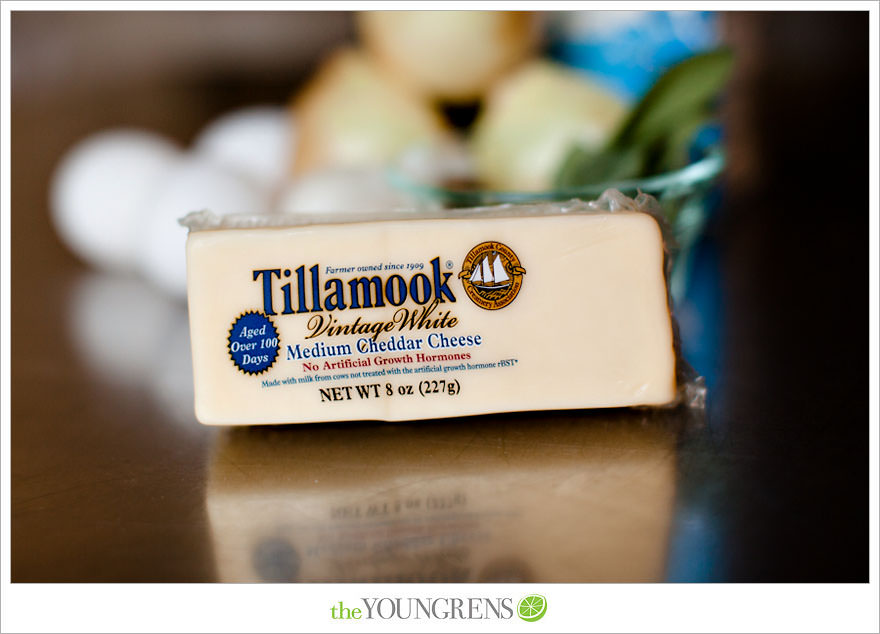 And then you'll need a couple of medium onions, eggs, milk, flour, a bit of oil, and fresh sage.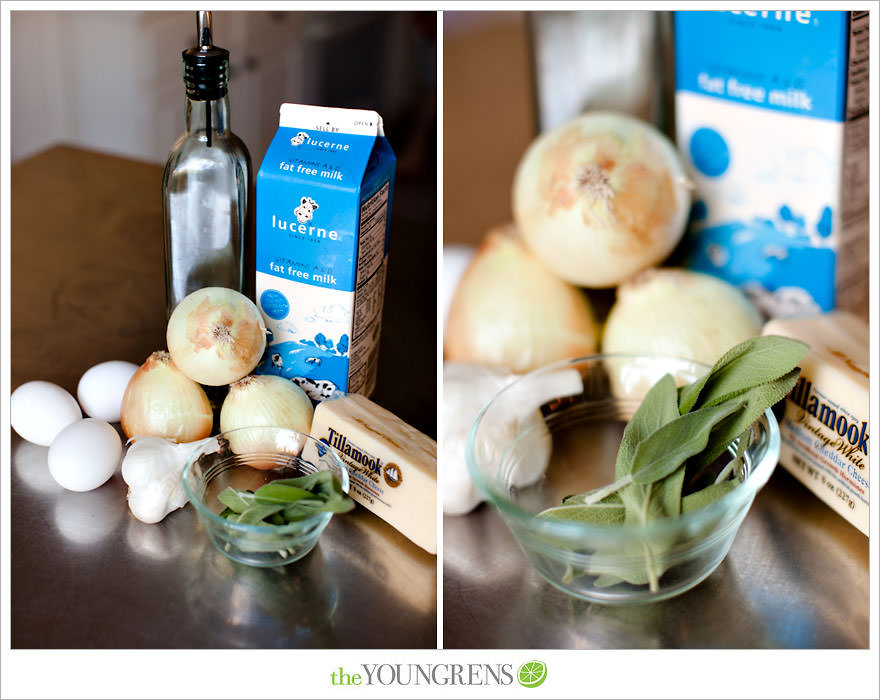 Cut the onions into wedges with the root end attached – so pretty! And then sauté the onions in hot oil in a skillet for 5 minutes over low heat to soften them up and get the flavors coming out. Season them with salt and pepper.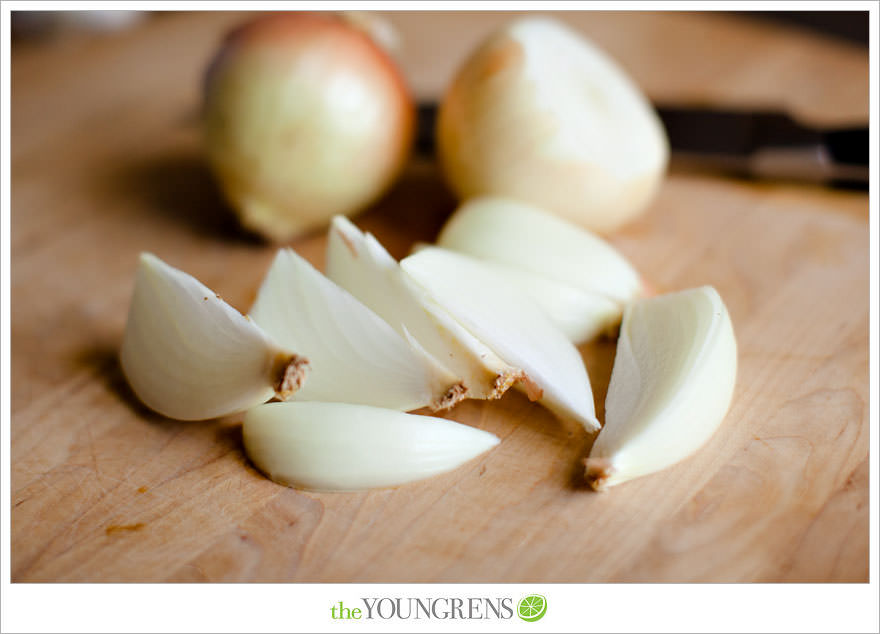 Meanwhile, combine the pudding ingredients. Whisk together the milk and eggs, then whisk in the flour.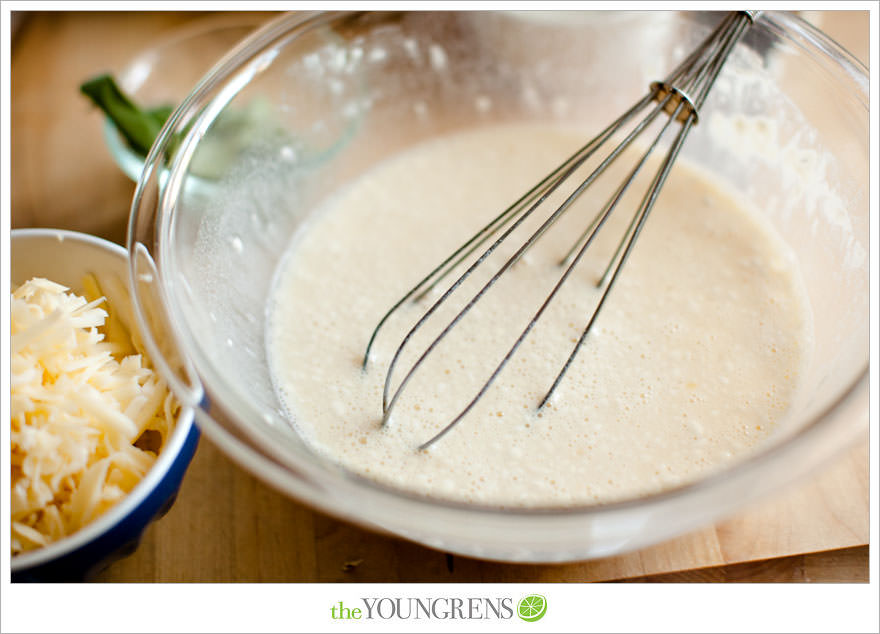 Add the cheese and snipped sage and stir to combine.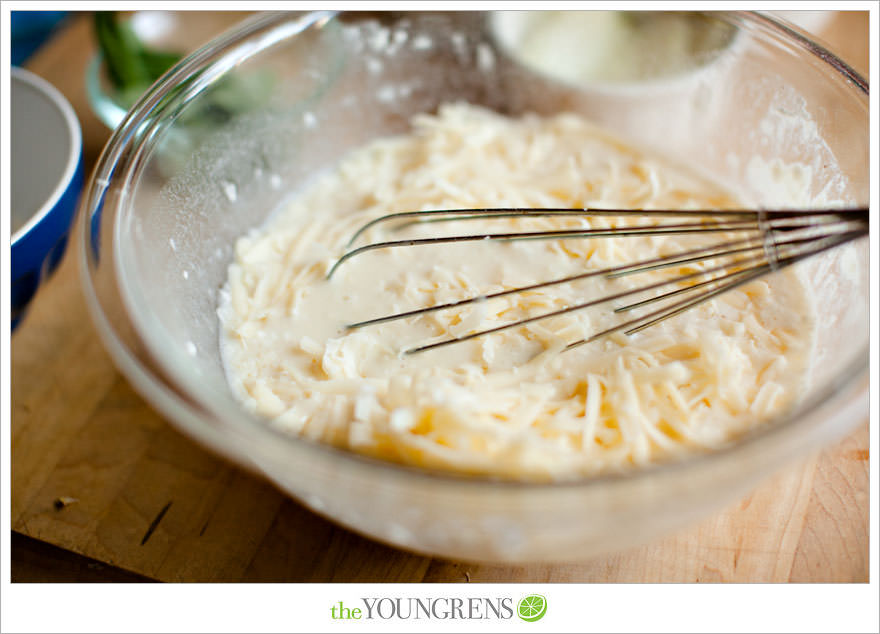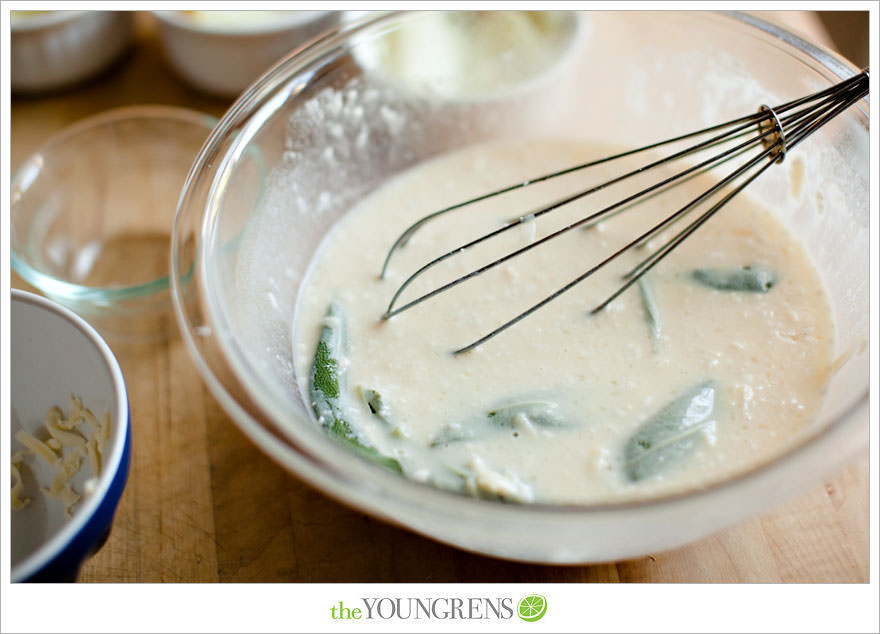 Grease some mini 5- to 7-ounce baking dishes with butter and divide the onions into the dishes.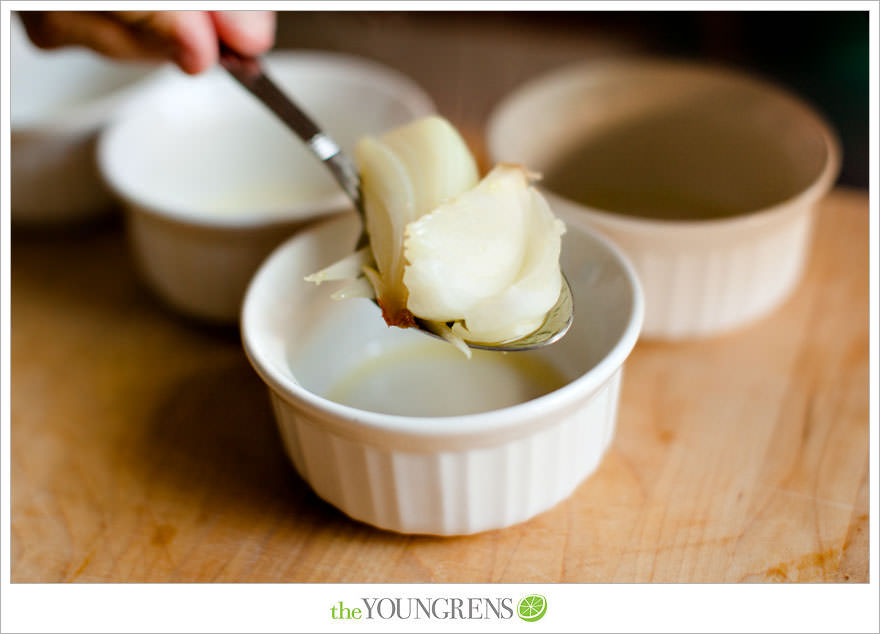 Pour the egg mixture over the onions.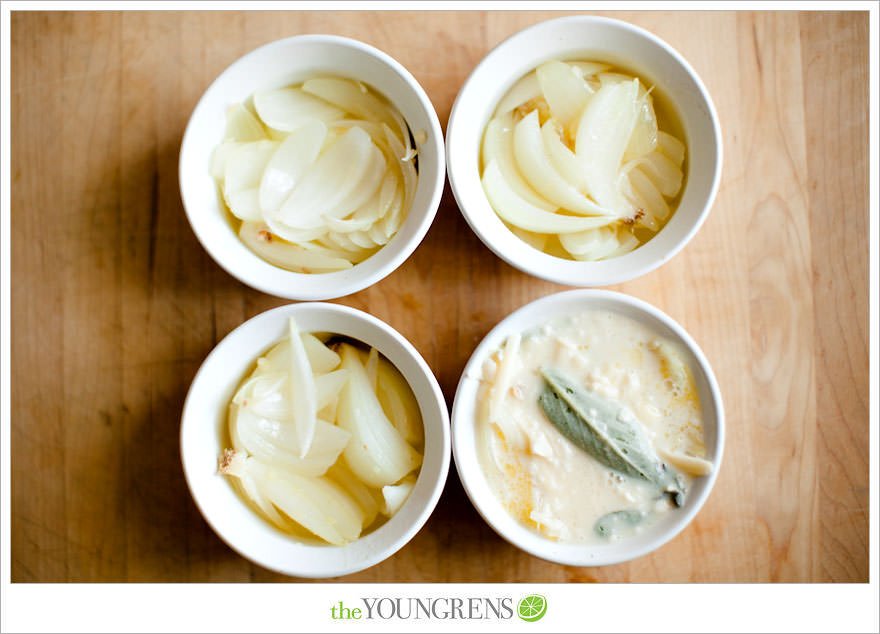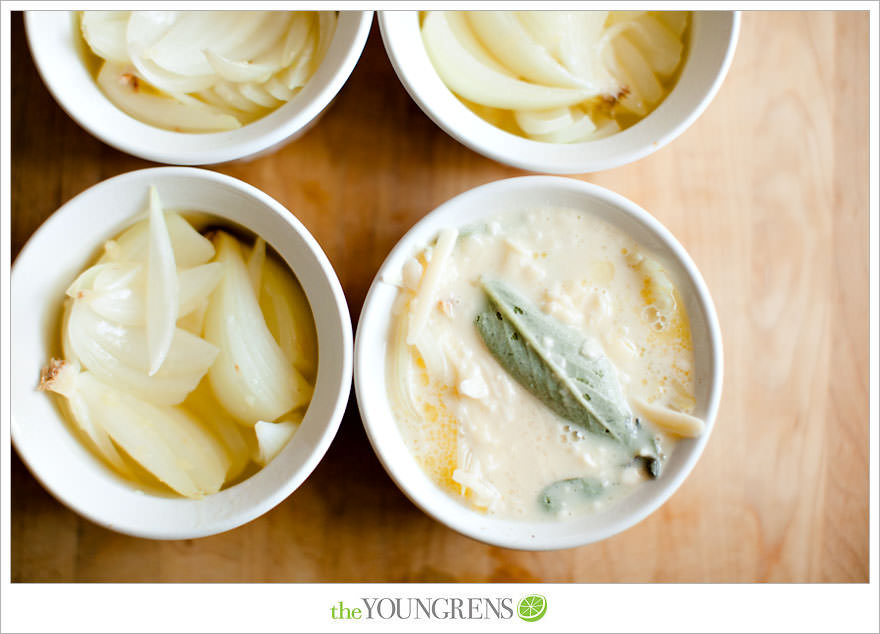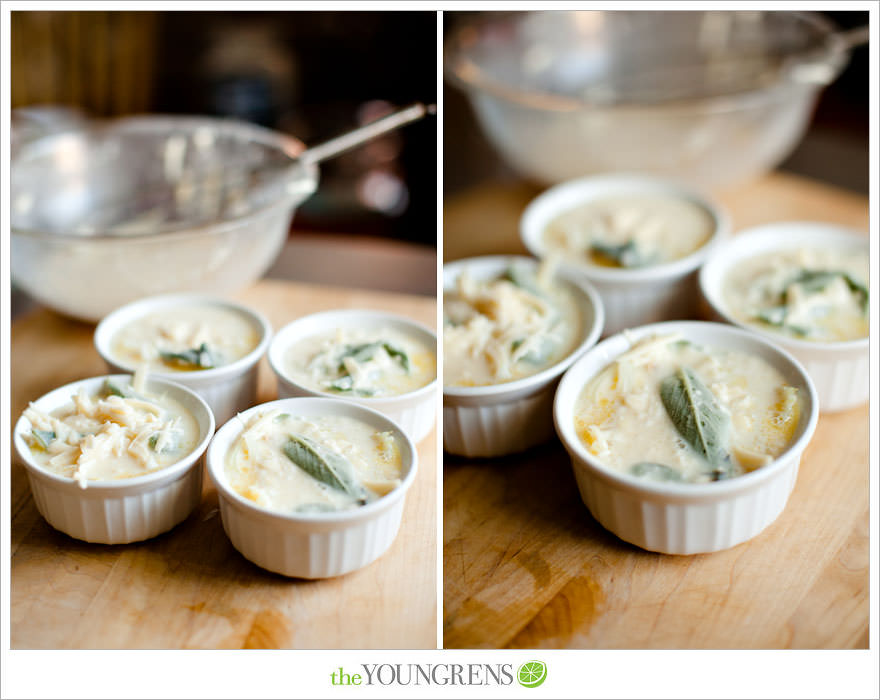 Bake 20-25 minutes or until they look golden and puffed up. Make sure to serve these warm so the cheese stays gooey and melted.  Yum, yum, yum!
What a perfect winter side dish to go along with your dutch oven roast. It's so easy but creative, fun, and flavorful. My kind of recipe!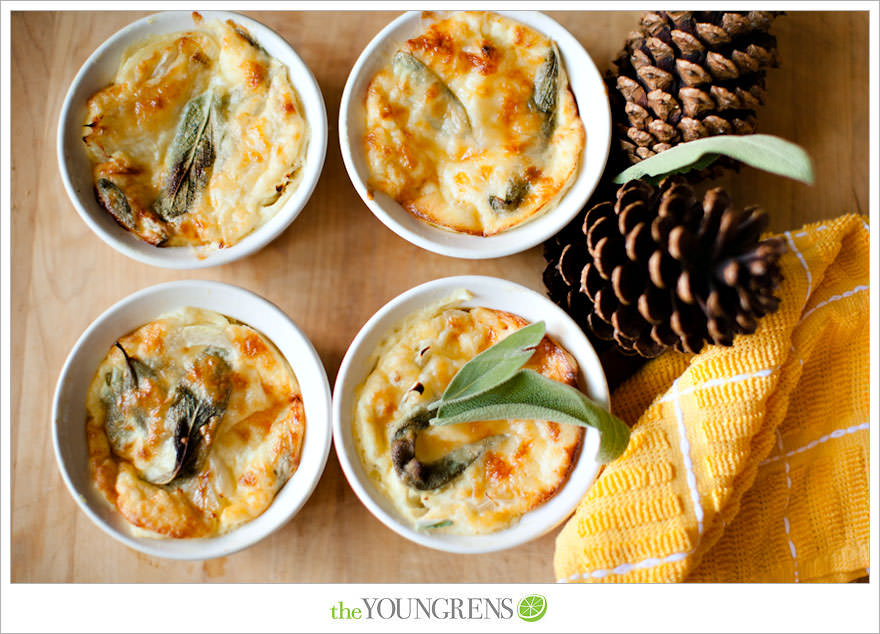 White Cheddar Onion Pudding
(view the original recipe here)
2 medium onions, cut into 8 wedges each, root end attached
1 tablespoon olive oil
3 tablespoons butter
1 clove garlic, minced
3 eggs
1 1/2 cups milk
1/3 cup all-purpose flour
4 ounces white cheddar cheese, shredded
1 tablespoon snipped fresh sage
Directions
1. Preheat oven to 400 F. In a large skillet cook onions in hot oil 5 minutes over low heat; season with salt and pepper. Add 2 tablespoons of the butter and garlic; cook 8 minutes more or until onions are tender. Remove from heat; set aside.
2. Grease 10 to 12 (5- to 7-ounce) baking dishes with the remaining butter. In bowl, combine eggs and milk; whisk in flour. Add cheese and the snipped sage; combine. Spoon onion in dishes; pour egg mixture over. Bake 20 to 25 minutes or until puffed and golden. Remove; let stand 10 minutes. Serve warm with fresh sage leaves. Serves 10 to 12.
Hugs,
Erin