On our first official day after arriving here in Singapore, Jeff and I took a boat tour along one of the bays with a magnificent view of the city skyline. I know, a boat tour. Yes, we were tourists. Yes, we had cameras. And yes, we were definitely the only white folk on board. But if a boat tour is what it takes get panoramic views like this, sign me up.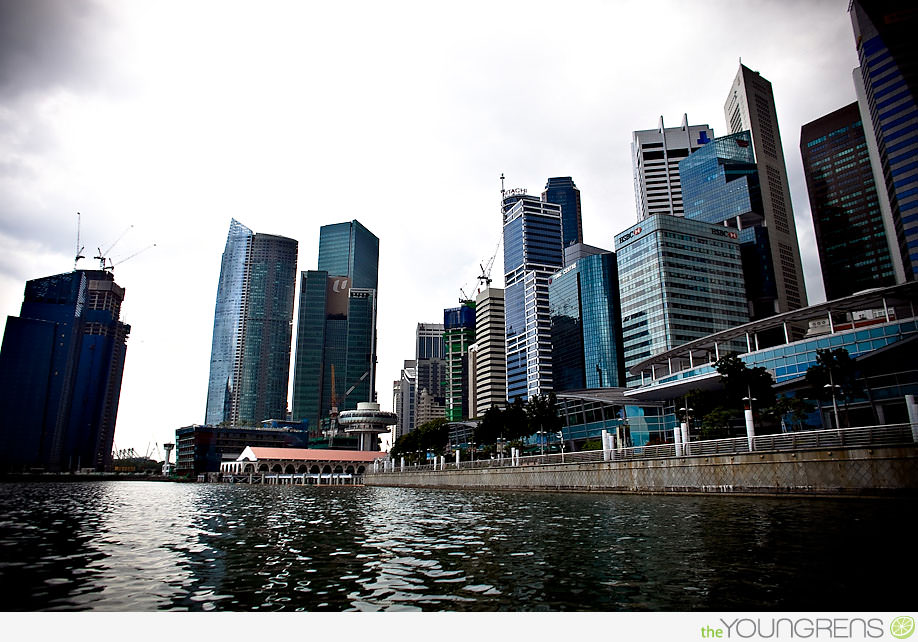 The Swissotel – one of the tallest buildings in Singapore that is apparently too cool to have an "H" in its name.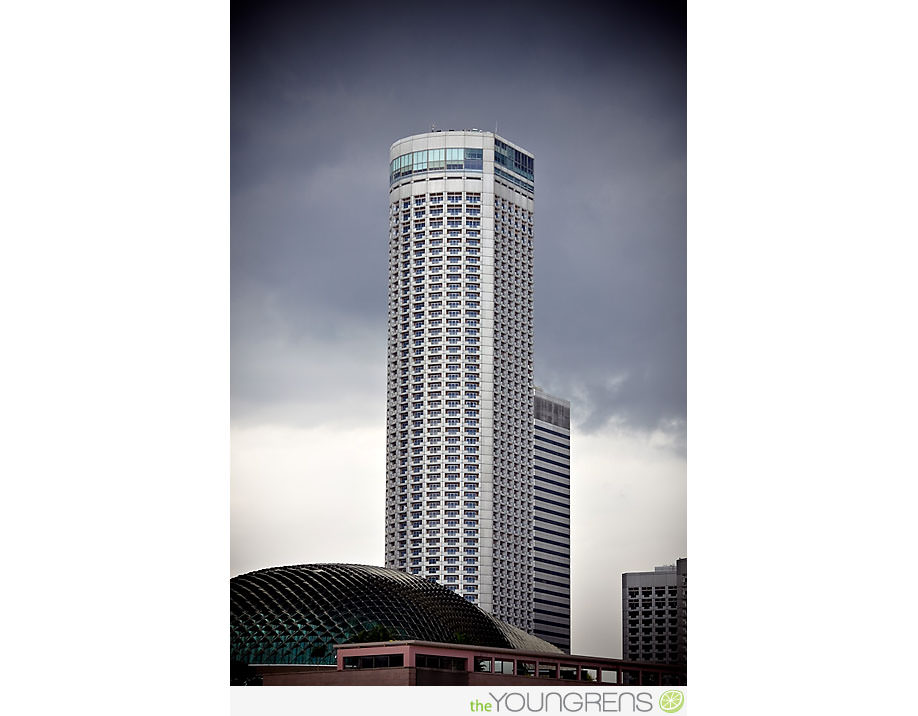 The Singapore Flyer – the tallest ferris wheel in the world. It specializes in vertigo and making you think you accidentally went to London.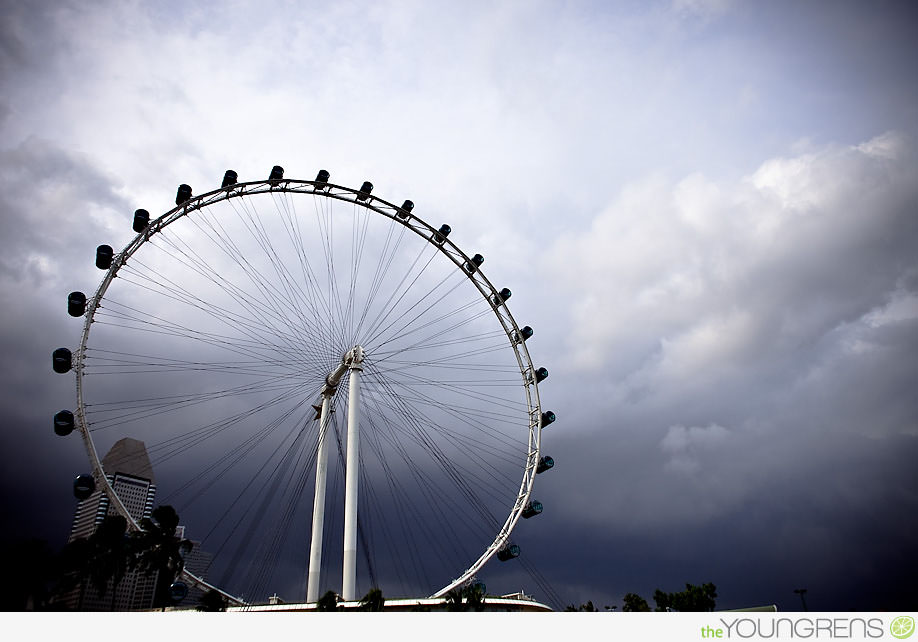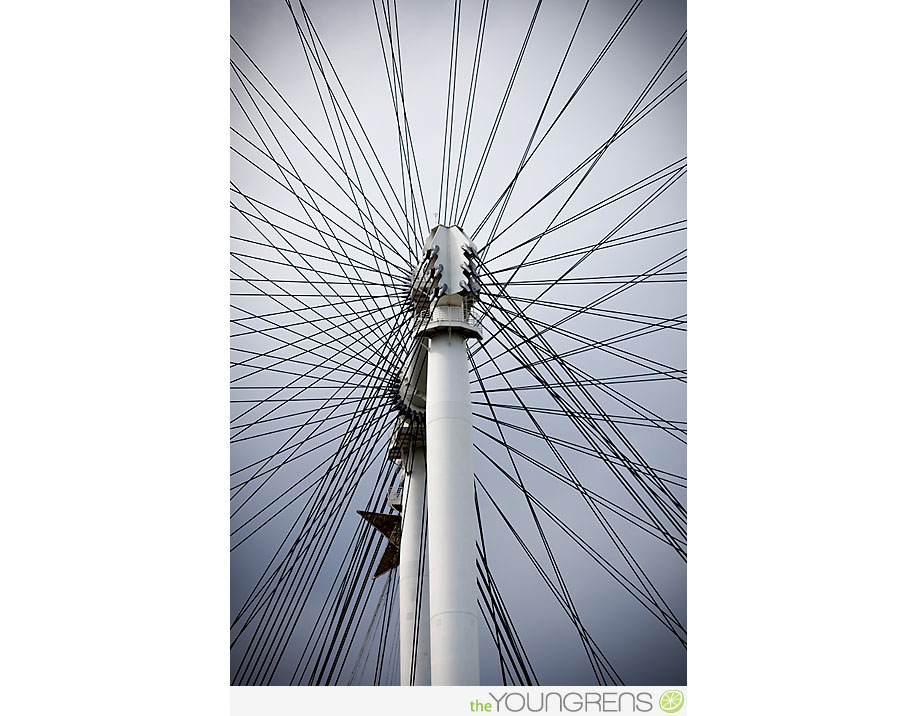 Singapore is constantly building, growing, and rebuilding, so its filled with construction sites. However, the coolest site is the new Marina Bay Sands casino and resort that is being built right as we speak. It has three 55-story towers overlooking the entire city and bay and an enormous casino at their feet. And that thing on top? That's a rooftop garden that's strong enough to hold three helicopters. That's right, I totally listened to the tour guide on our boaty-boat. Anyhoo, its set to open in a few months and its going to be huge!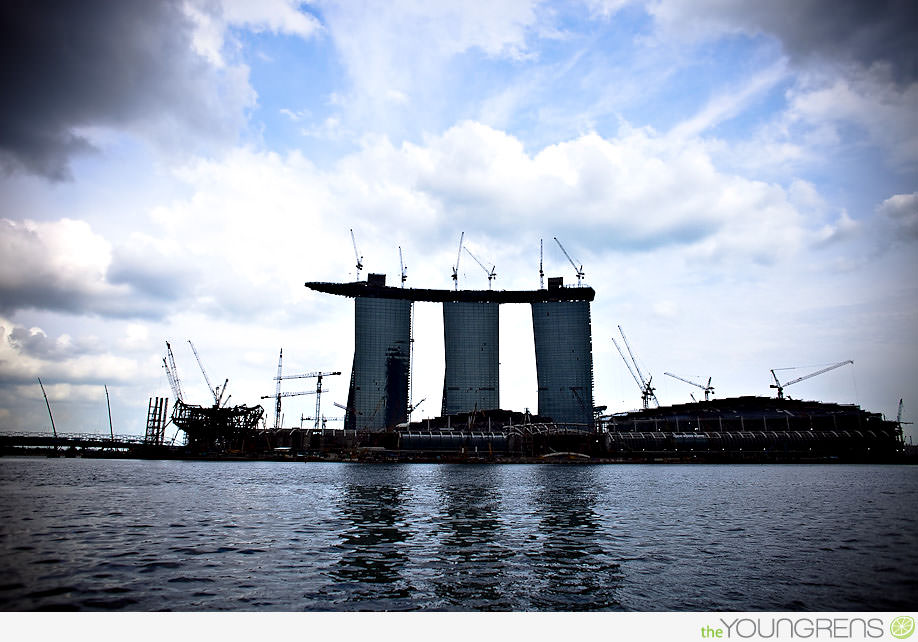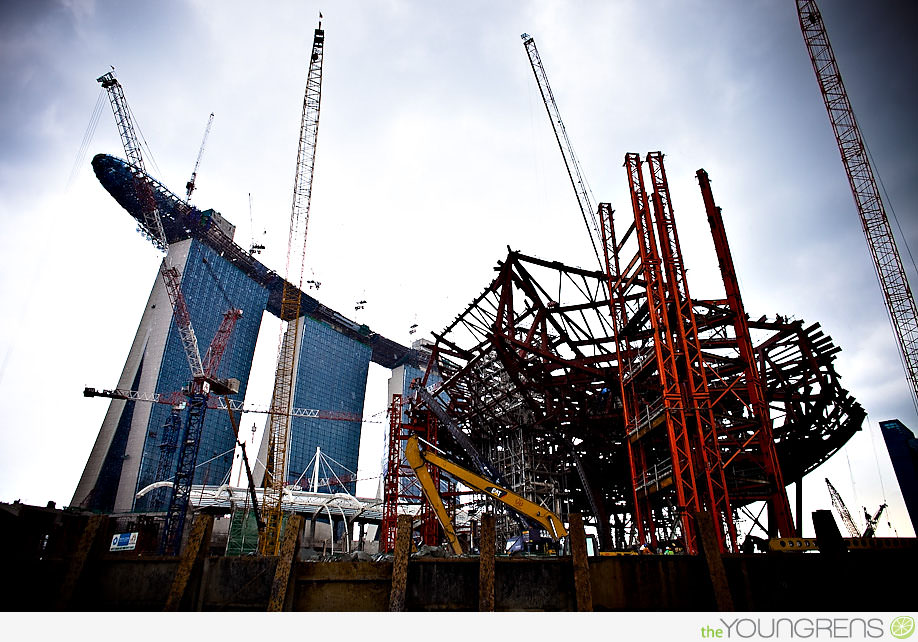 As this posts, Jeff and I are sitting on a sandy beach somewhere on a tiny island called Pulau Tioman off of the coast of Malaysia. This will be our first actual "vacation" after arriving here in Asia. Even though we're not in the US, we've been working like crazy in order to take the time off necessary to indulge our insane travel bug that takes us places without internet, and we're rewarding ourselves with some island R&R. We'll be out of touch for a few days, but the blog will still be active thanks to the incredible folks at WordPress who thought of the "Schedule" button. Love you guys and we'll be back soon!
Cheers from Malaysia,
Erin