After posting that amazing Braised Short Rib, Stout, and Potato Pot Pie on Recipe Sunday last weekend, I've been craving a dutch oven meal. But the tragedy of our kitchen is that we've never owned a dutch oven.
I know. Our kitchen has just never been complete.
But then a little package plopped on our doorstep yesterday. My dear sweet hubby had been researching dutch ovens for months and found the perfect one. In the midst of my gleeful squeals, I realized that my hubby is such a charmer. Yes, he does everything in his power to make me smile, but I also think he does everything in his power to have more of those braised short ribs…
Side note: This dutch oven is a 6-quart one made by Lodge, but we have tons of friends that swear by Le Creuset. During Jeff's research though he found tons of folks that say this dutch oven will make incredible food for a quarter of the price. Now I'm all about quality, but is a Le Creuset really necessary?
**This also means that I need your help!! I need some really good dutch oven recipes to break in this bad boy, so send a link to your favorite recipe in the comments. Whoever submits my favorite recipe will win a $25 gift card to Sur La Table, PLUS  I will feature the dish on a future Recipe Sunday. Yay!**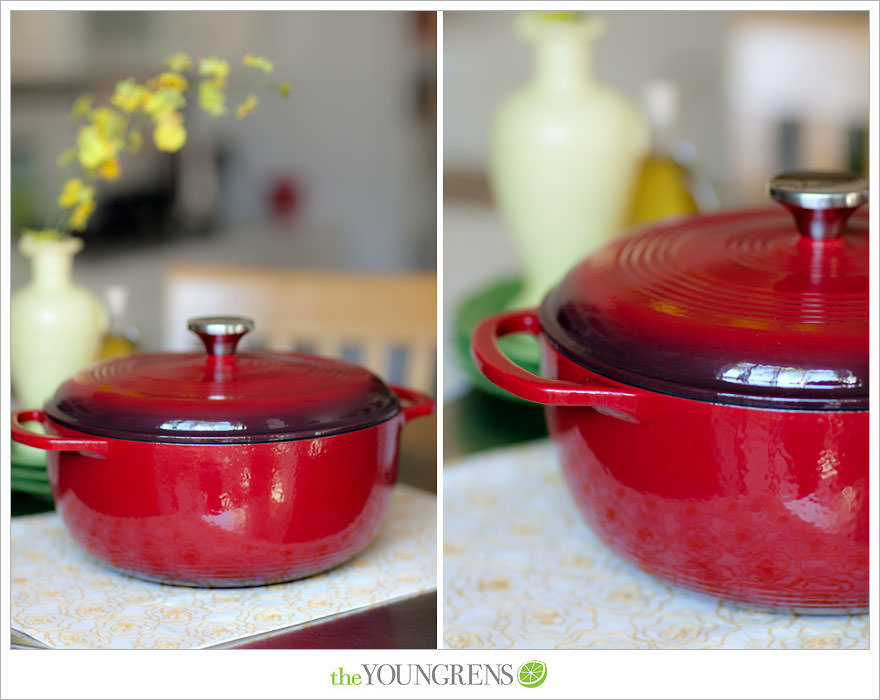 Tomorrow we'll be announcing last week's winner of the Yankee Candle Giveaway so stay tuned and enter to win by commenting at this post here! See you then!
Hugs,
Erin