As most of you know, Jeff's parents, Ron and Gina, have been living in Singapore for the past year and a half, but their permanent days overseas have come to an end as of yesterday. In other words, they're moving back to San Diego! Because Jeff and I are such good kids, we had a little surprise waiting for them when they got home…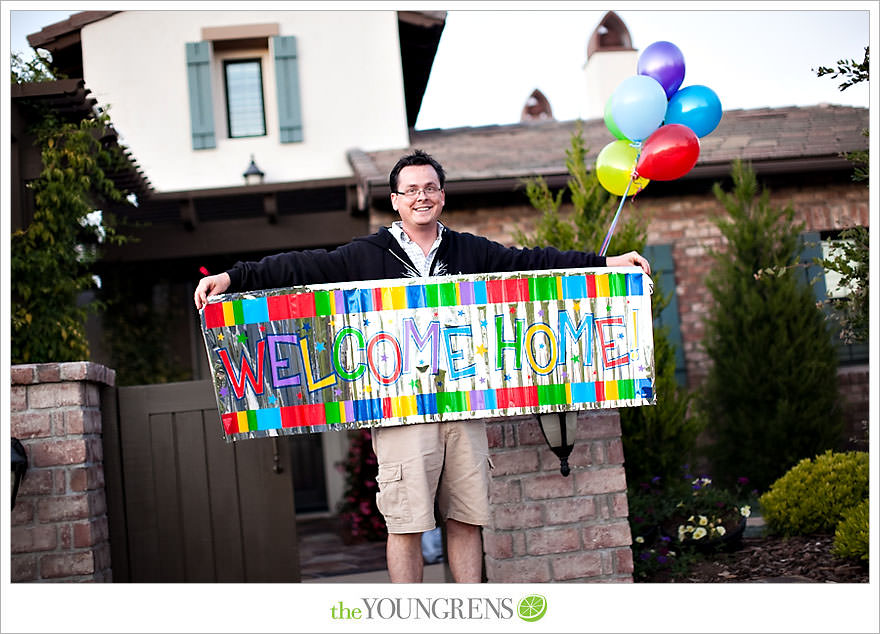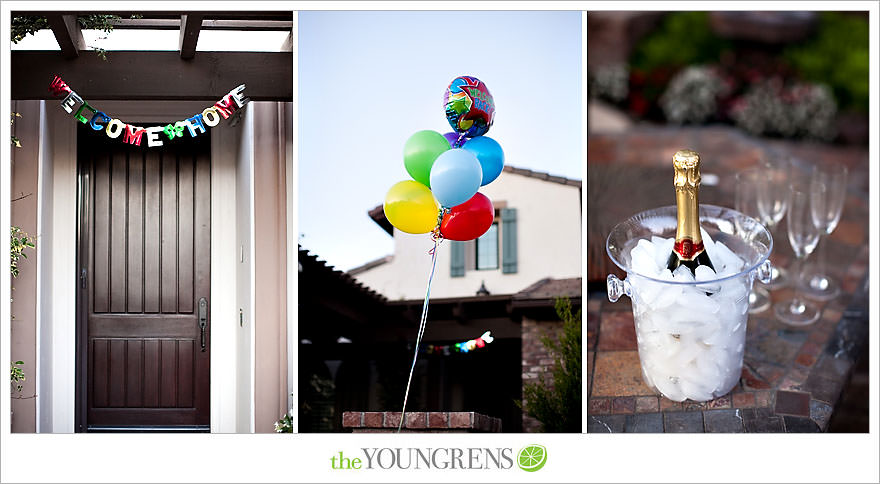 While we waited for their car to arrive, we found a few ways to entertain ourselves.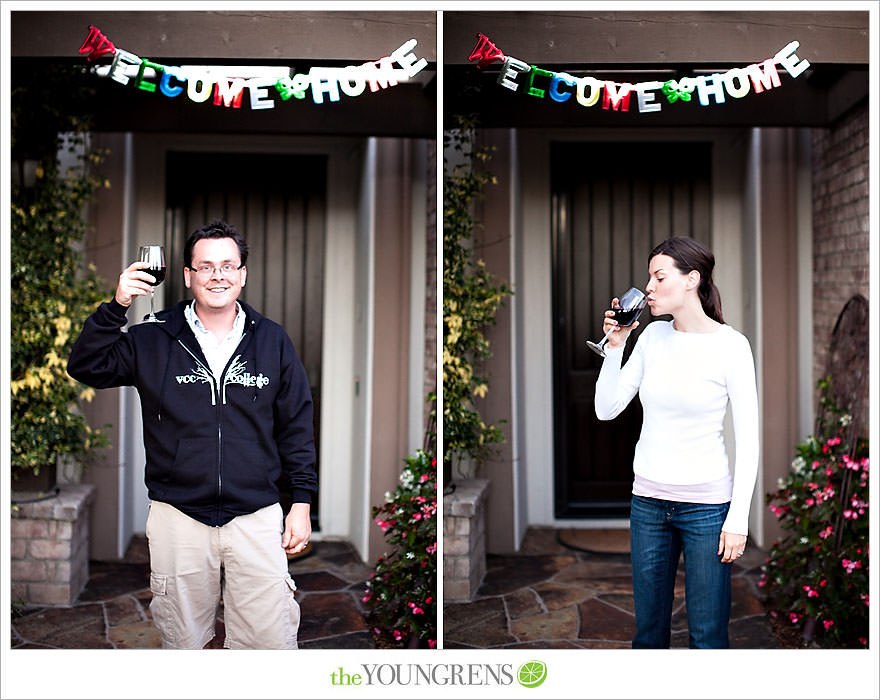 Although most people would absolutely LOVE to have their picture taken after 22 hours of sitting on a plane, recycled air and all, for some reason Ron and Gina did not. We managed to grab this one though! Plus, there was this whole thing called "nighttime" that tends to happen later in the day, so although our cameras are meant for low light, they still need some light! So consider this a big 'ol official bloggy-blog welcome home from us to you! San Diego just wasn't the same without you two!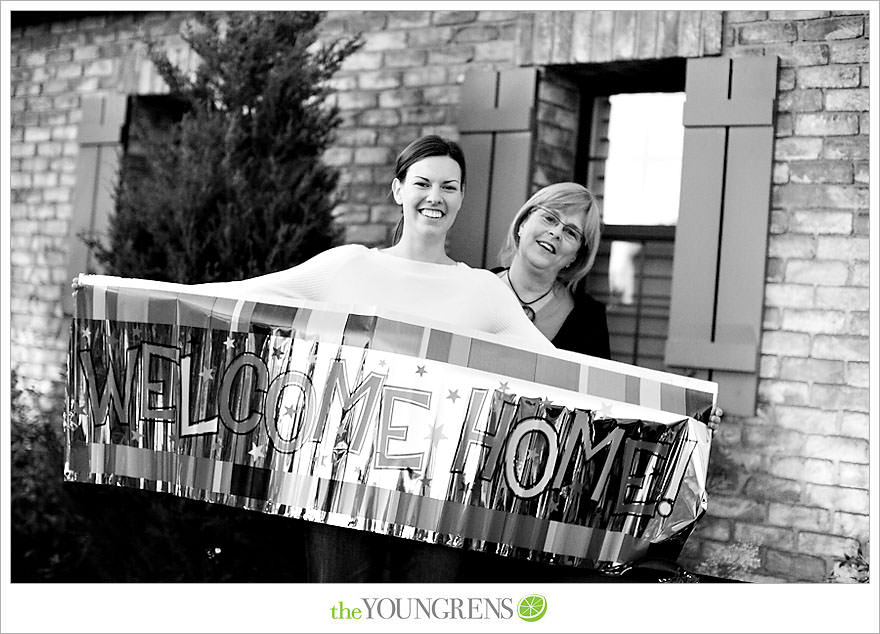 Hugs,
Erin