What? A winter wedding in San Diego???
A girl can dream can't she… 😉
Do you know that I love winter weddings?? It must be the Idaho girl in me, because nothing makes me more excited than the thought of shooting an elegant black tie affair with a groom in a dapper black tux, a bride in a cozy fur wrap, white snowflakes falling softly all around, and the sound of a ballroom reception taking place inside…
So if you're planning a winter wedding with the hopes of snow, look no farther than this girl right here. (Picture me pointing my thumbs at my face…)
While we don't have snowy white winters here in San Diego, we do photograph plenty of lovely weddings during the winter months here in Southern California, and these classic events have all of the trappings and details of those gorgeous wintery affairs of (eh-hem) colder climates.
What is my idea of the perfect winter wedding? Here are my seven must-have essentials that will take your day from blah and chilly to fantastically classic.
A Refined Black Tie
In my opinion, a classic winter wedding must be a black tie affair. There's just something about the chilly outdoors that makes me think of bow-ties and ballrooms, so this is an absolute must for me!
Think tailored and classic, like Sam and Kyle, both stylish grooms with just the right classic look for a chilly event.
Thankfully, there are more and more options for seriously stylish black tie attire that is both classic and affordable, thanks to our friends over at The Black Tux. I particularly love their Midnight Blue tuxedo that is perfect for a different take on the traditional black tie. But then again, I'm kind of a sucker for anything navy! Definitely check them out for your stylish tuxedo rental!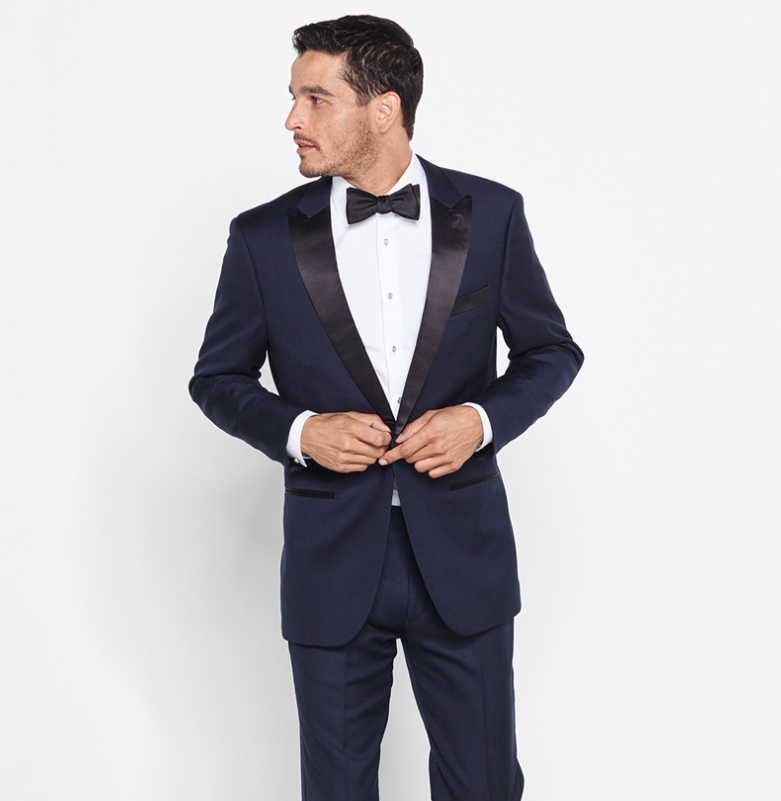 A Beautiful Wrap
For my brides, nothing says winter wedding better than a gorgeous (and warm) shoulder wrap. Faux fur is always a wonderful option like Jacqueline's stunning wrap for her New Year's Eve wedding or Danielle's soft look that she chose for herself as well as her Maid of Honor.
Or if your winter wedding is going to feel more like a cool fall day, then try softer look with a touch of romance like Morgan's sweet wrap.
And don't forget the bridesmaids! I love a classic satin wrap like this one from Nordstrom: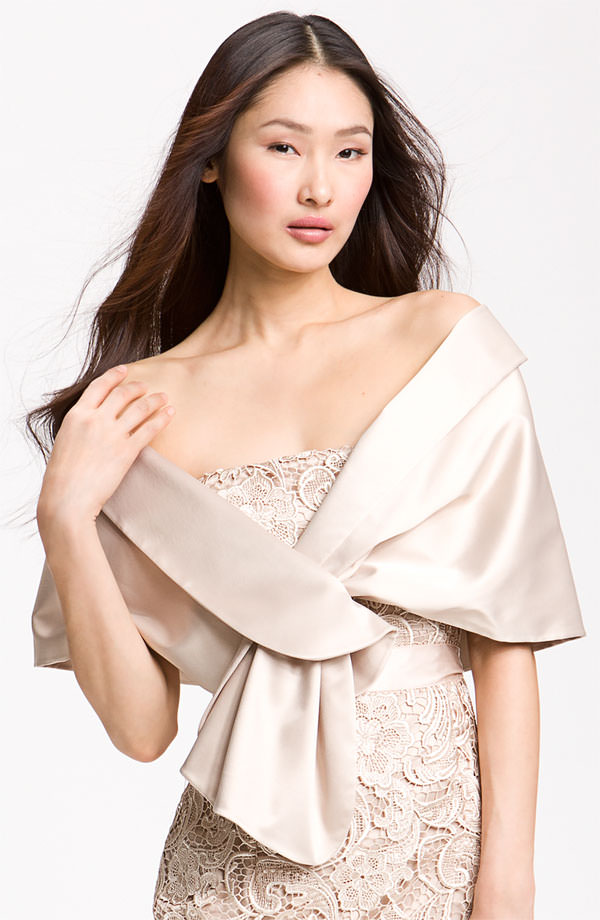 Plenty of Sparkle
While it might not be the most practical for a wintery day in the snow, a pair of silver heels with plenty of sparkle is the way to go. Jimmy Choo always has the best go-tos for this kind of look.
Silvery Details
My favorite winter details are the ones with plenty of silvery sparkle, that lend to the season and the elegant affair. Details like this will add class and sophistication to any reception! I absolutely adore these giant silver ornaments, and these adorable sparklers.
Fresh Bridesmaid Dresses
My favorite look for the 'maids are classic long black dresses, but I also can't get enough of blue grey gowns that bring a fresh element to the day, like these from J.Crew and Donna Morgan.
Seasonal Florals
You will have to keep the season in mind when picking your florals, so work with your floral designer to craft something that fits the style of the wedding and is also available during the winter months. I love these details of pinecones, sage, lavender, and partridges that feel soft and romantic for the season.

A Cozy Reception
No matter what you do, make sure the reception is cozy, warm and inviting so guests feel welcomed-in from the outside chill so they can celebrate the season!
If you're looking to create a gorgeous winter wedding with all of the trappings of classic elegance, then definitely make sure to follow these guidelines!
Hugs,
Erin