When we first met Sam and Maclay, we immediately knew were a pair of #TYDreamies – and it was confirmed with this absolutely stunning Newport Harbor engagement session.
We adore the beginning of their love story. When they met by chance in 2019, Maclay happened to live in Newport while Sam lived in Pasadena– which is to say the least, a trek. While planning their first date, Sam went above and beyond the saying "meet them halfway", saying that he would meet Maclay in Huntington Beach– a little closer to Maclay, and something that both she (and Jeff and I) think was incredibly thoughtful and sweet.
Yet like anyone who is a ~little~ nervous for their first date, Maclay had made sure to tell him that she had someone to meet in the area– which she promptly forgot about after she sat down across from someone who she thought was the most charming and funny person she'd ever met.
But after several hours of talking and getting to know one another like they'd known one another for years, Sam remembered, "didn't Maclay have somewhere to go and someone to meet?" Maclay laughed, admitted that she had made a fake appointment for after their date in case it didn't go well, and stayed on the date instead. The rest is history.
It wasn't until the pandemic hit that this distance got a little harder; with everyone unable to go out to restaurants for dates, quarantining in their home, and lysol-wiping everything, they knew they didn't want to spend however long apart– and so Sam moved in with Maclay, and realized that he never wanted to move out. Throughout the pandemic, that time together made their love grow even stronger– with the two working from home remotely, they got used to spending time around one another, and life became easier and easier.
Throughout their time cooped up together, Sam and Maclay became one another's best friends– and that's something that always makes Jeff and I SO happy when we get to know our couples. The mutual admiration and respect that come with friendship are two of the things Jeff and I believe make the strongest, most loving couples.
And from getting to know Sam and Maclay before their Newport Harbor engagement session, it's clear that the two of them are one another's biggest fans and supporters.
Whether it's celebrating Sam passing the bar as they were cooped up in the apartment or just spending time together around their home watching their favorite tv shows, every little moment that they shared together was made even that much sweeter and more special because they were experiencing it with one another. When you experience a love like that, it's hard to not want that for the rest of your life– and that's why Sam knew he not only wanted to propose, but needed to propose to Maclay because without her next to him to celebrate and experience the big and small moments of life, it wouldn't be the same.
And after proposing? They lived happily ever after in Newport, where they have been able to start planning the most incredible wedding. With the help of Susanne Duffy from Crown Weddings, they've started finding vendors (like us!) who will help make all of their wedding dreams come true. When we first met them, we got to sit down to discuss where they wanted to have their engagement session– and we knew a Newport Harbor engagement session would be perfect. The place of their first home, the place where Maclay grew up and became a second grade teacher, it shared sentimental and special moments for each of them– and on top of that, was beautiful!
Getting to go out with them on the boat and with their dog was such a special experience– we absolutely love getting to capture our couples just having fun and in their own element; it makes it so much more special that they're doing something they love with the person they love– and in this case, in the place they love! Sam and Maclay's Newport Harbor engagement session was on the perfect day too; blue skies and the sun shining, they were able to just sit back and enjoy their day on the water.
Jeff and I got to take some incredible photos of Sam and Maclay doing one thing they do best– spending time together and making one another laugh. It isn't often that our couples are able to relax in front of the camera so quickly, but the way that Sam and Maclay were able to make one another so comfortable was incredible. With lots of laughs, a few glasses of champagne, and ~lots~ of photos taken, we headed back to shore and finished up the final photos of this Newport Harbor engagement session.
To Sam and Maclay, thank you, thank you, thank you for choosing to work with us to capture these moments in your relationship and life. When we met you, we were so grateful that Susanne Duffy introduced us to another one of her incredible couples, and to people who truly understand that friendship is crucial for a strong and happy marriage. We hope you had as much fun as Jeff did during your Newport Harbor engagement session— We have loved getting to know you two, spend time with you, and we cannot wait to capture your stunning wedding at The Lodge at Torrey Pines.
If you want to see even more seaside engagement perfection, check out this stunning Crystal Cove Engagement Session with Nikhil and Tracy, or this absolutely breathtaking Windansea Engagement with Dave and Kate— we know you'll fall in love with both of them!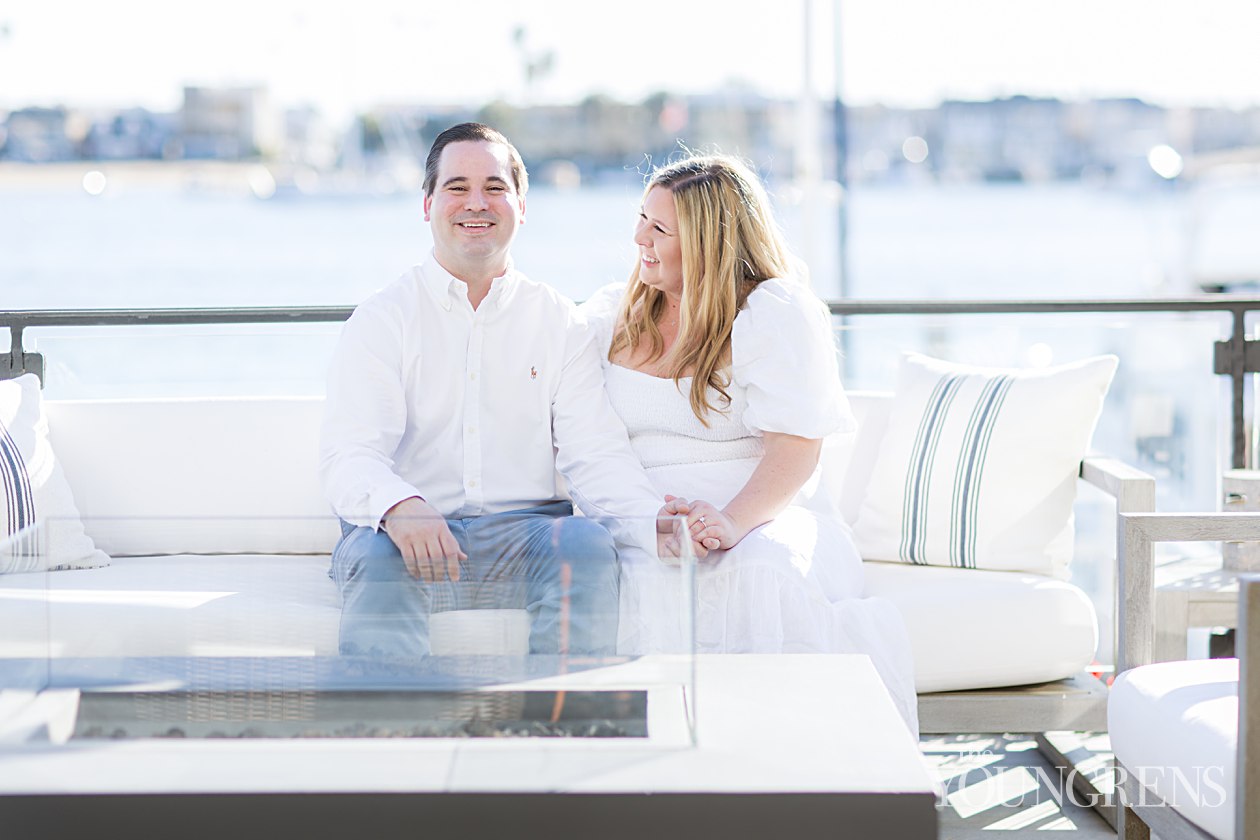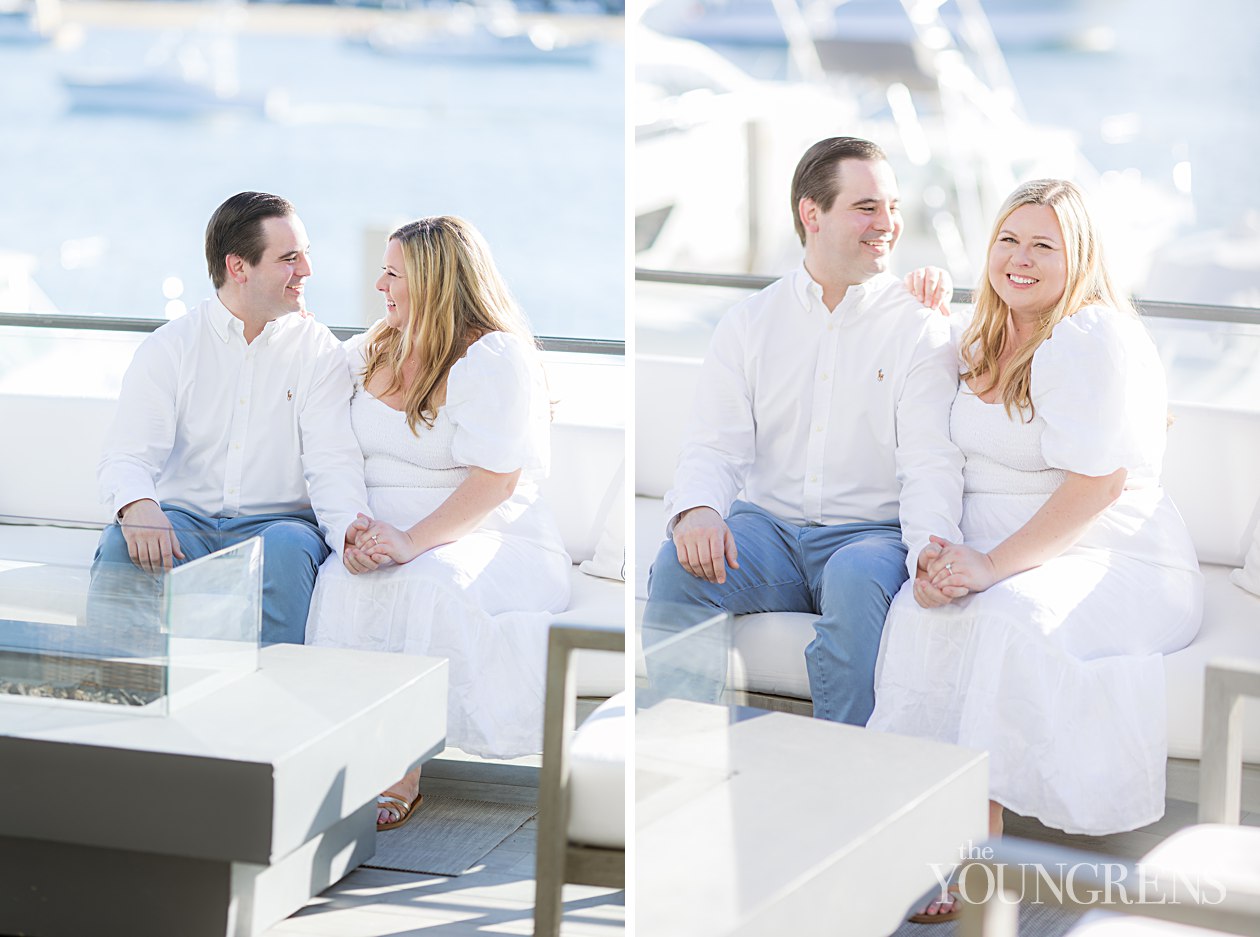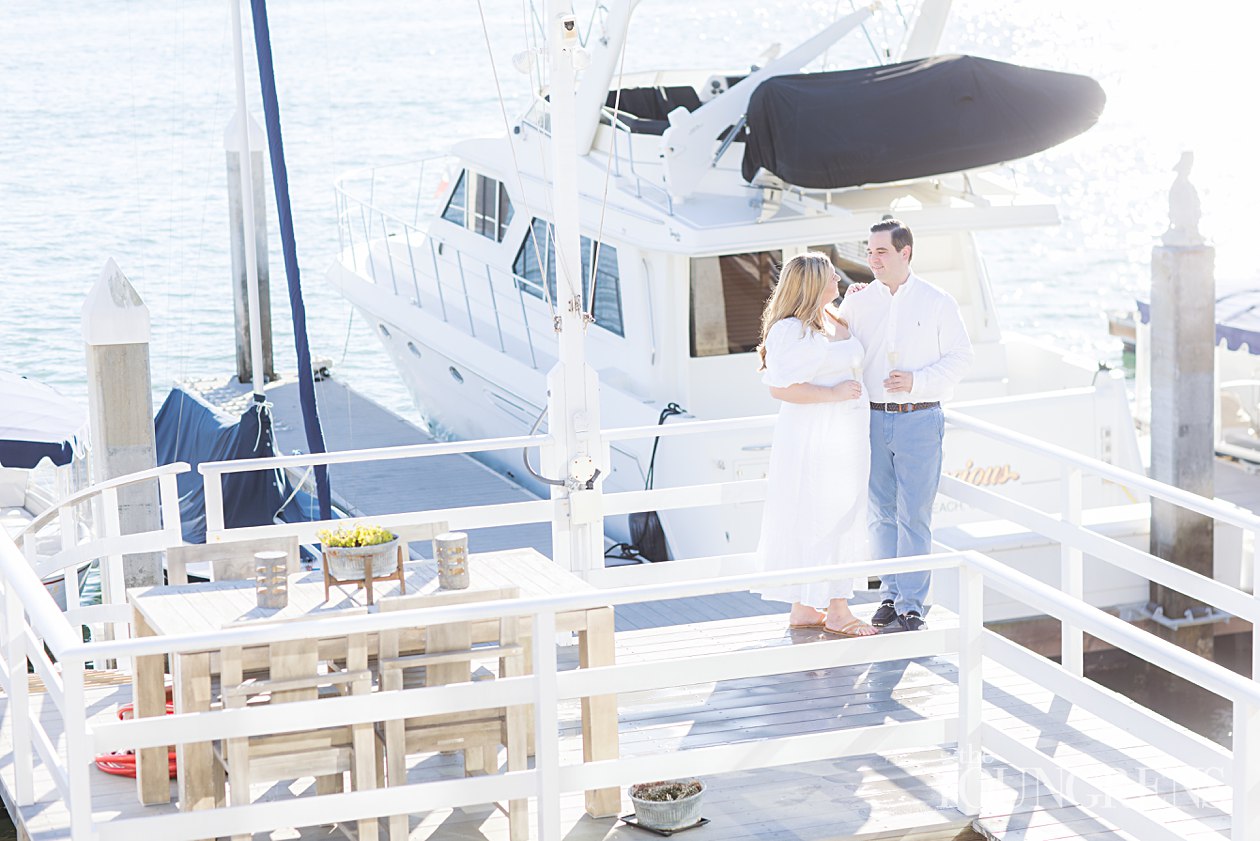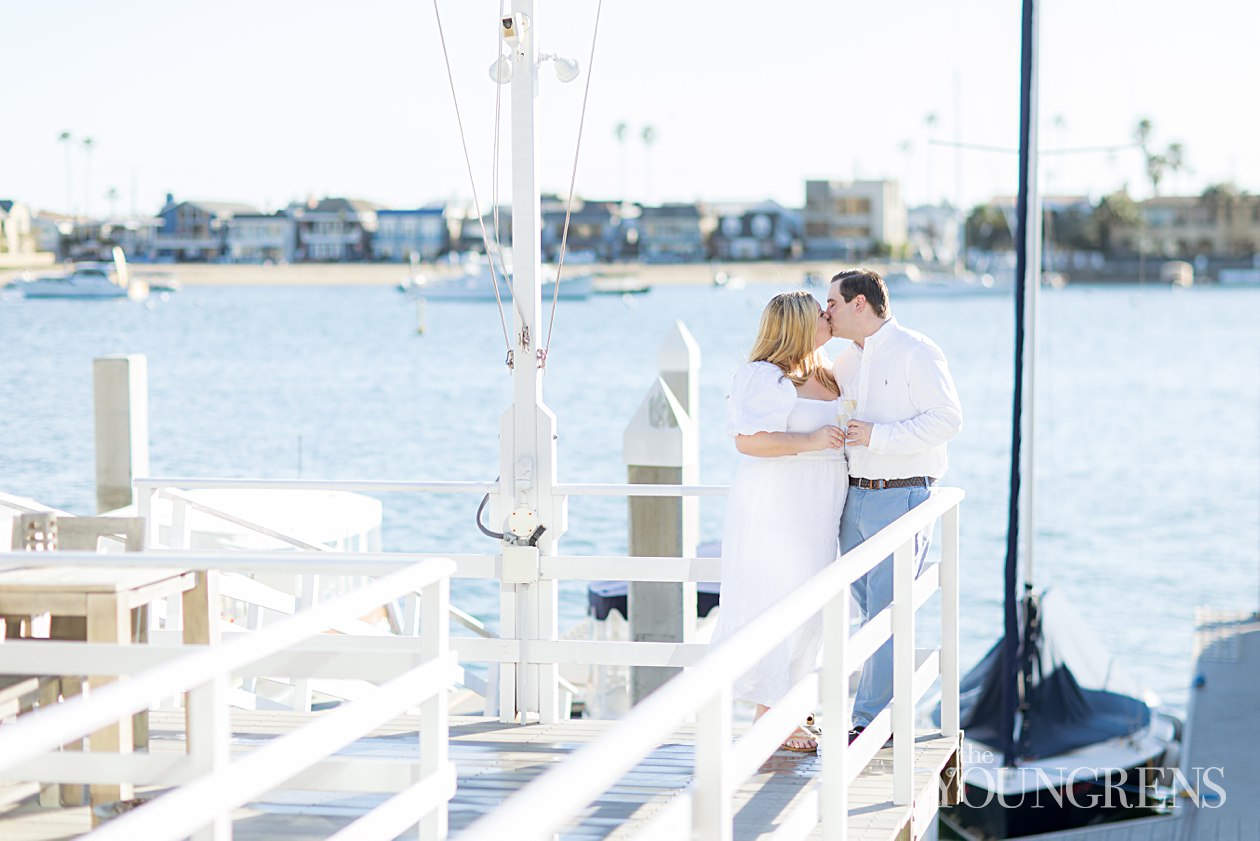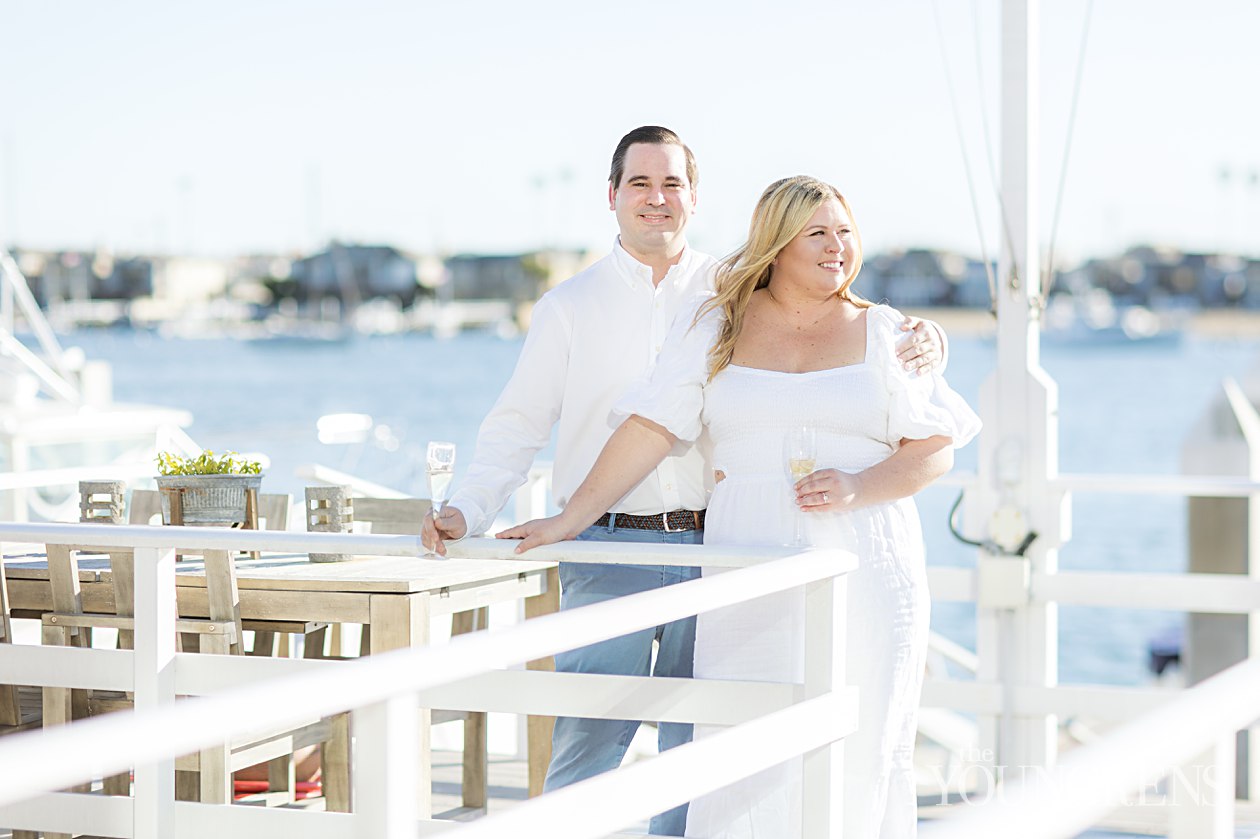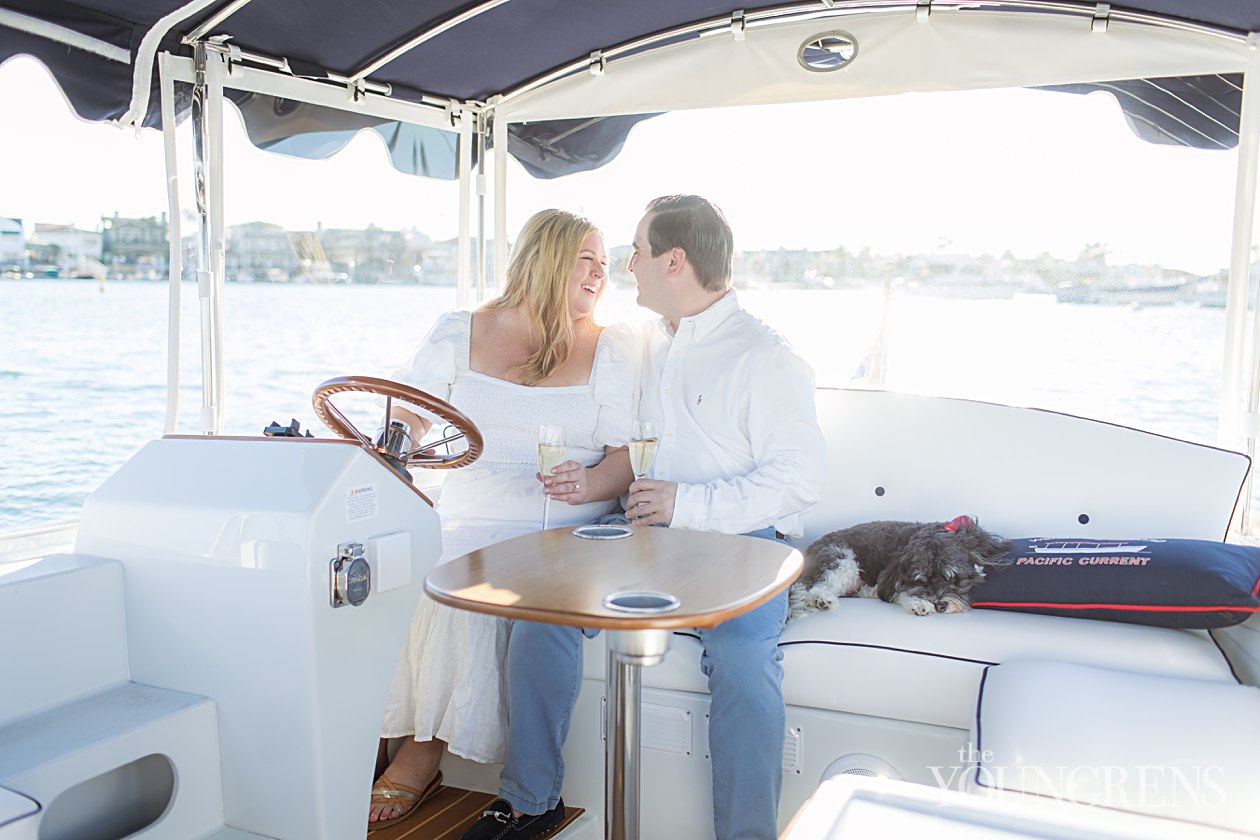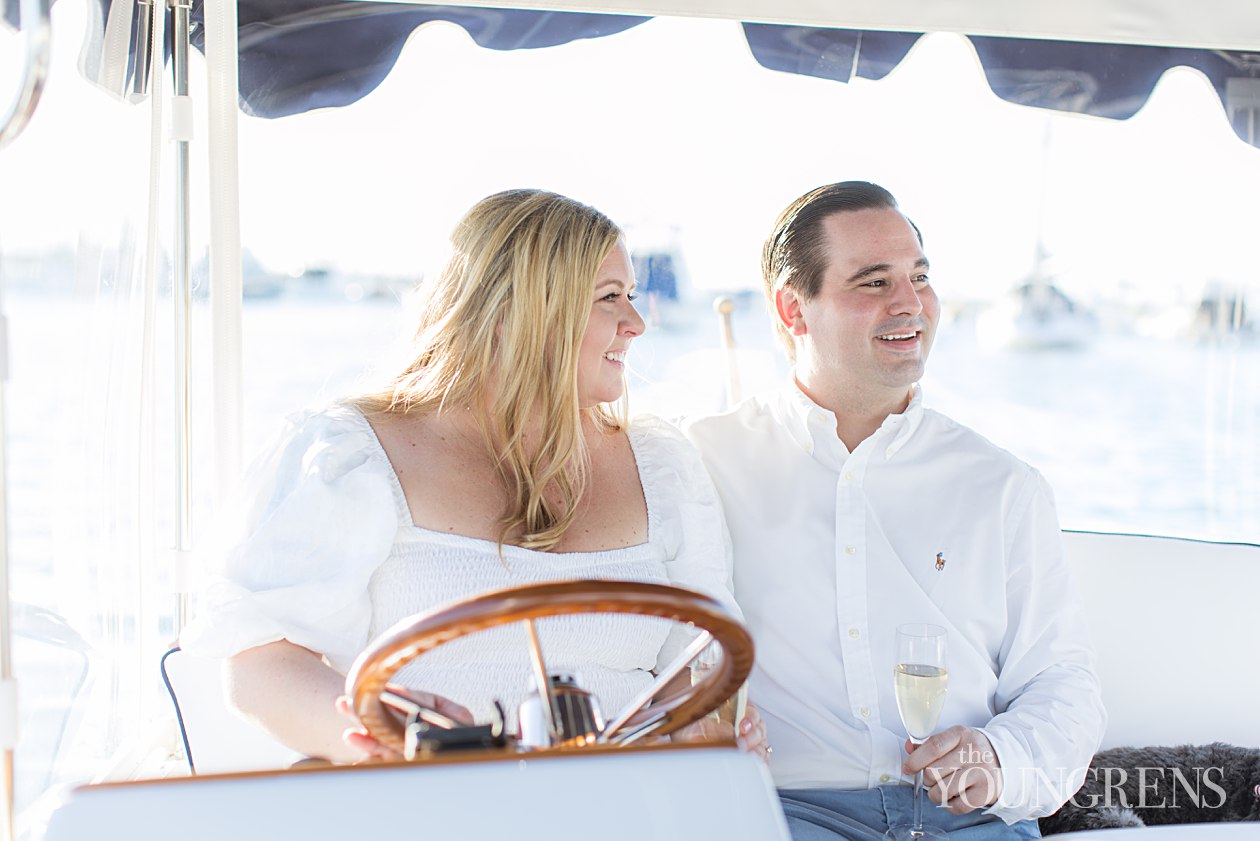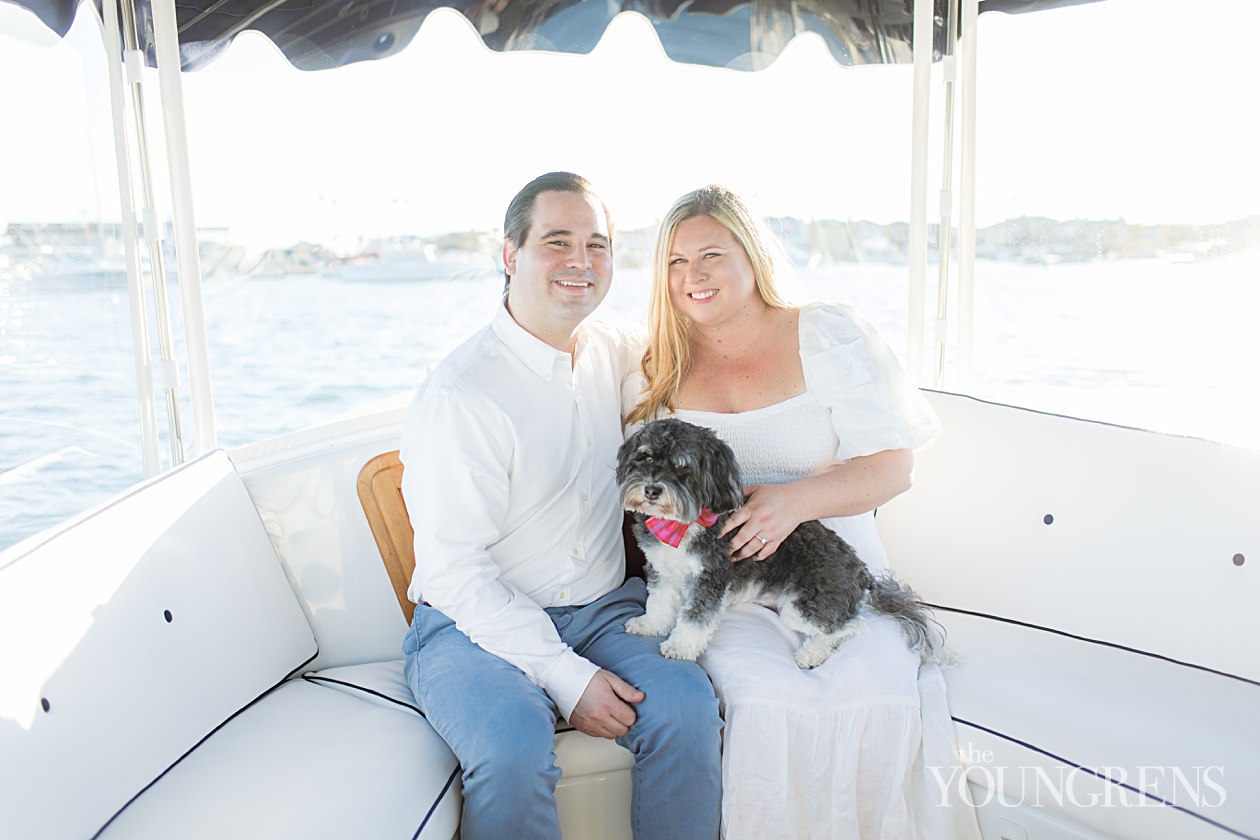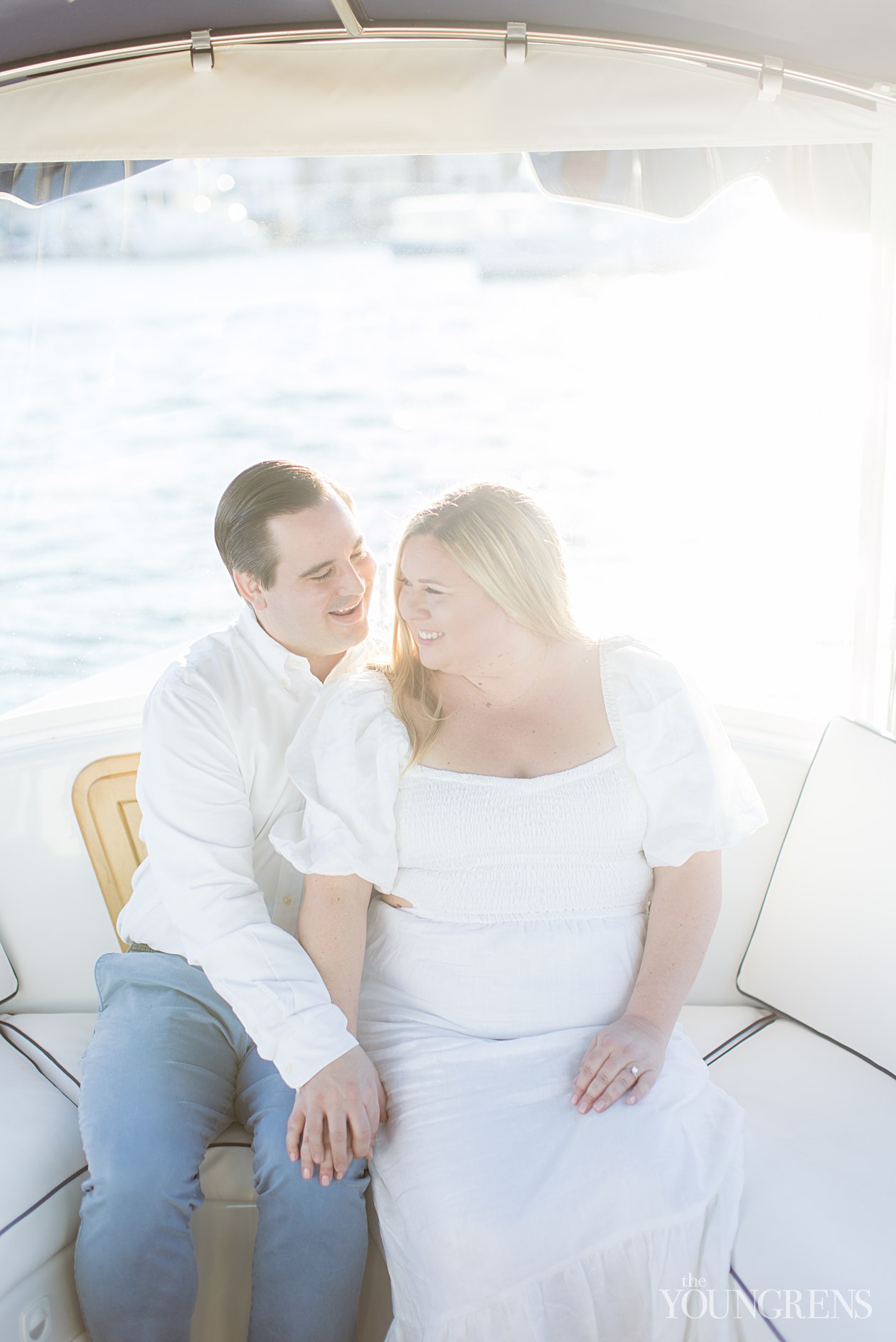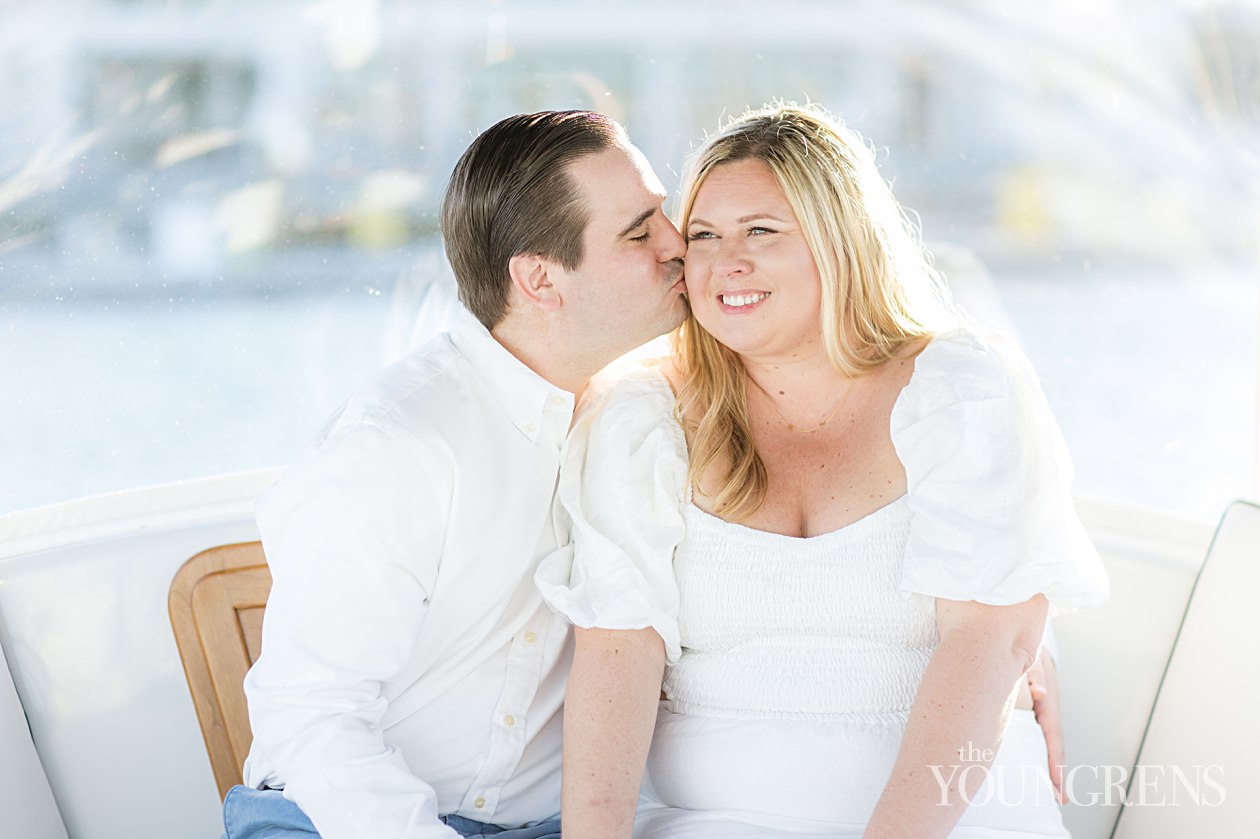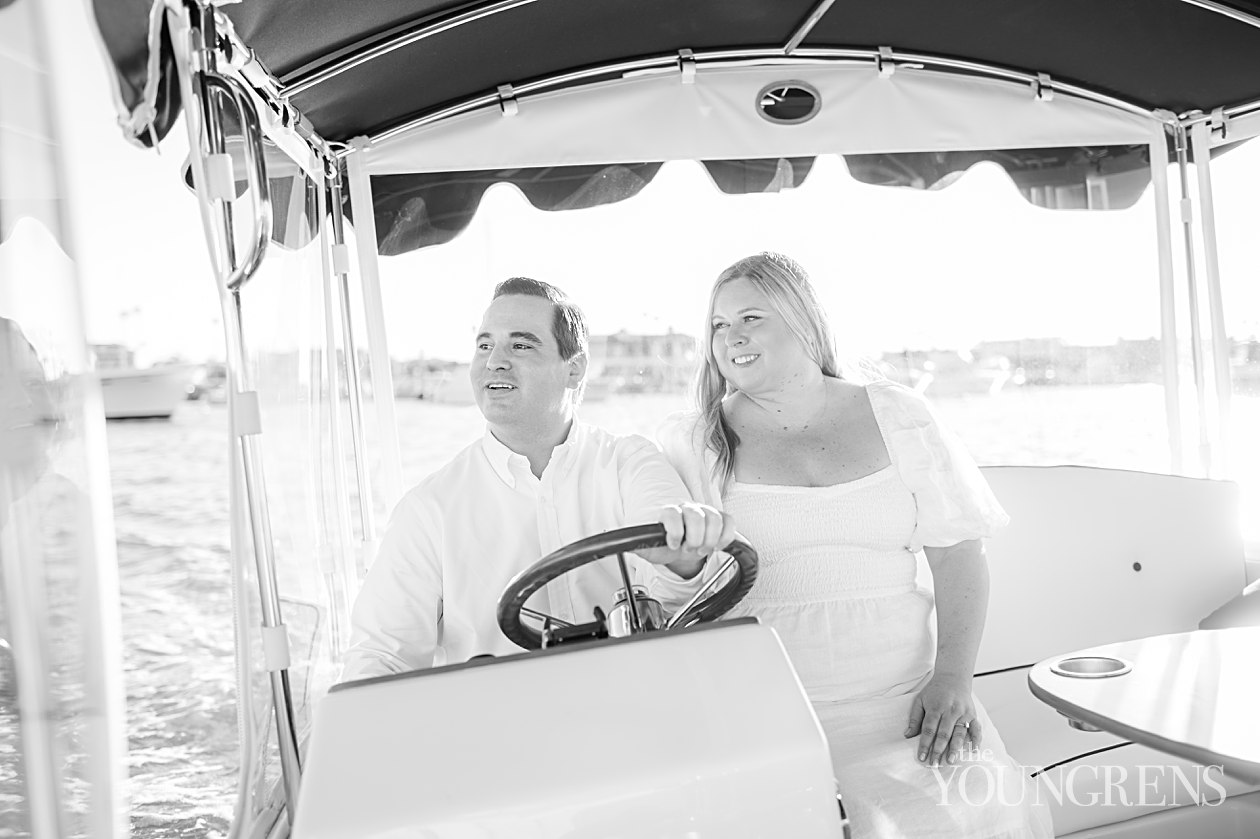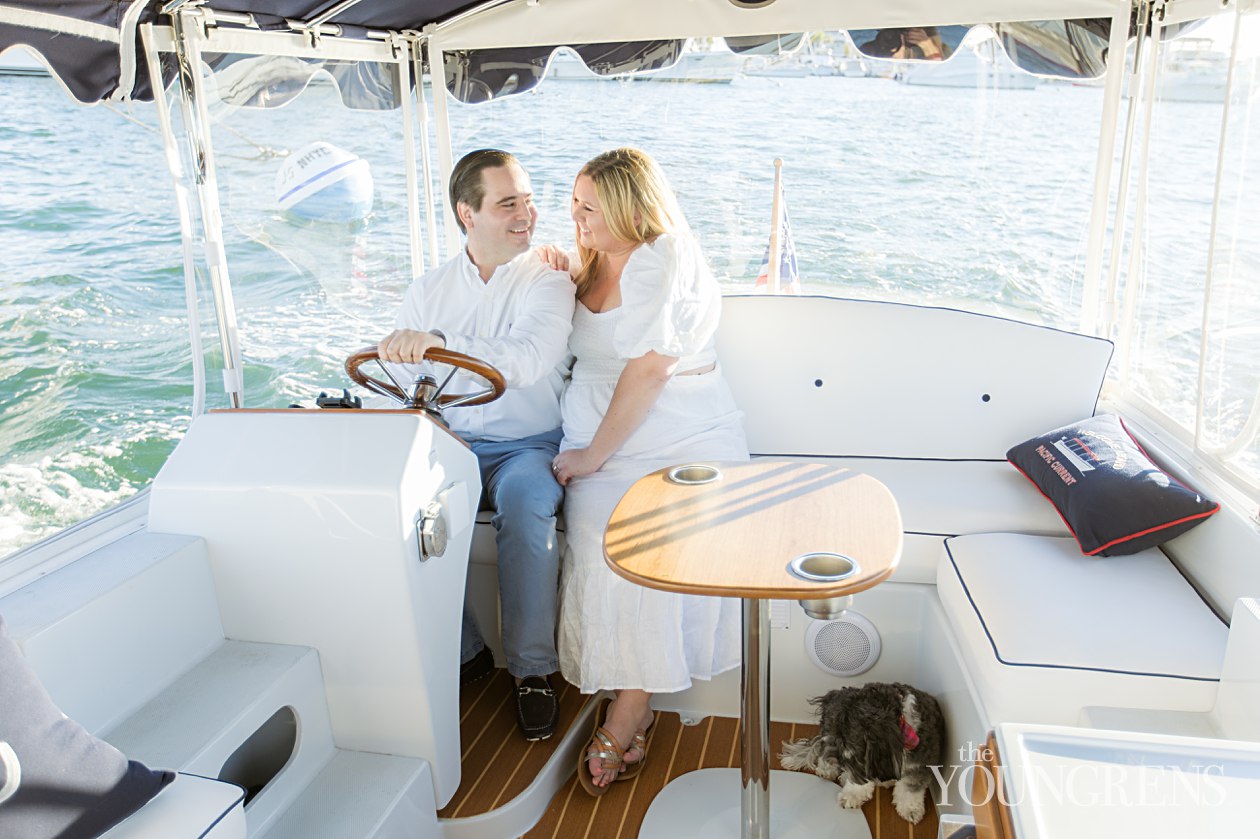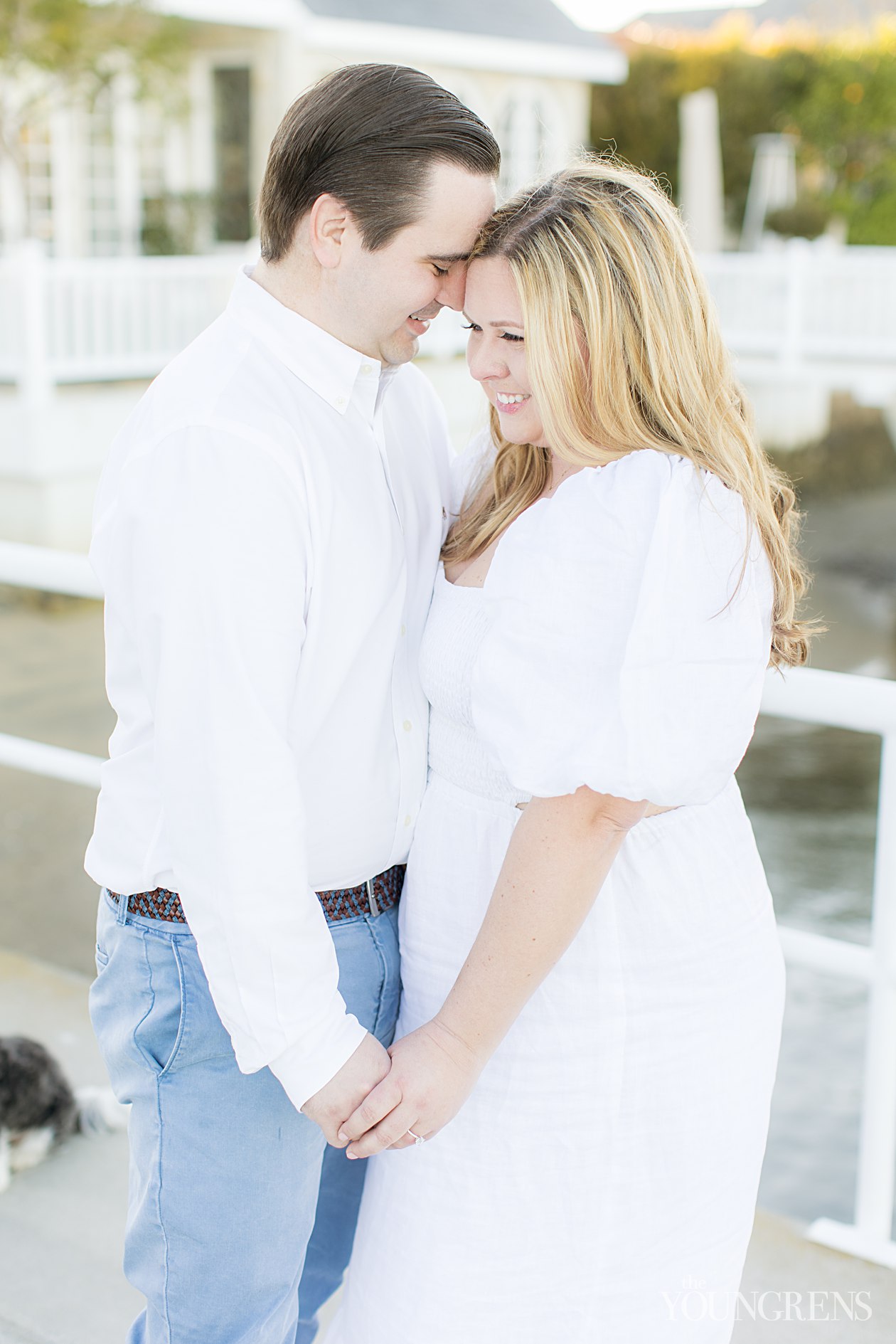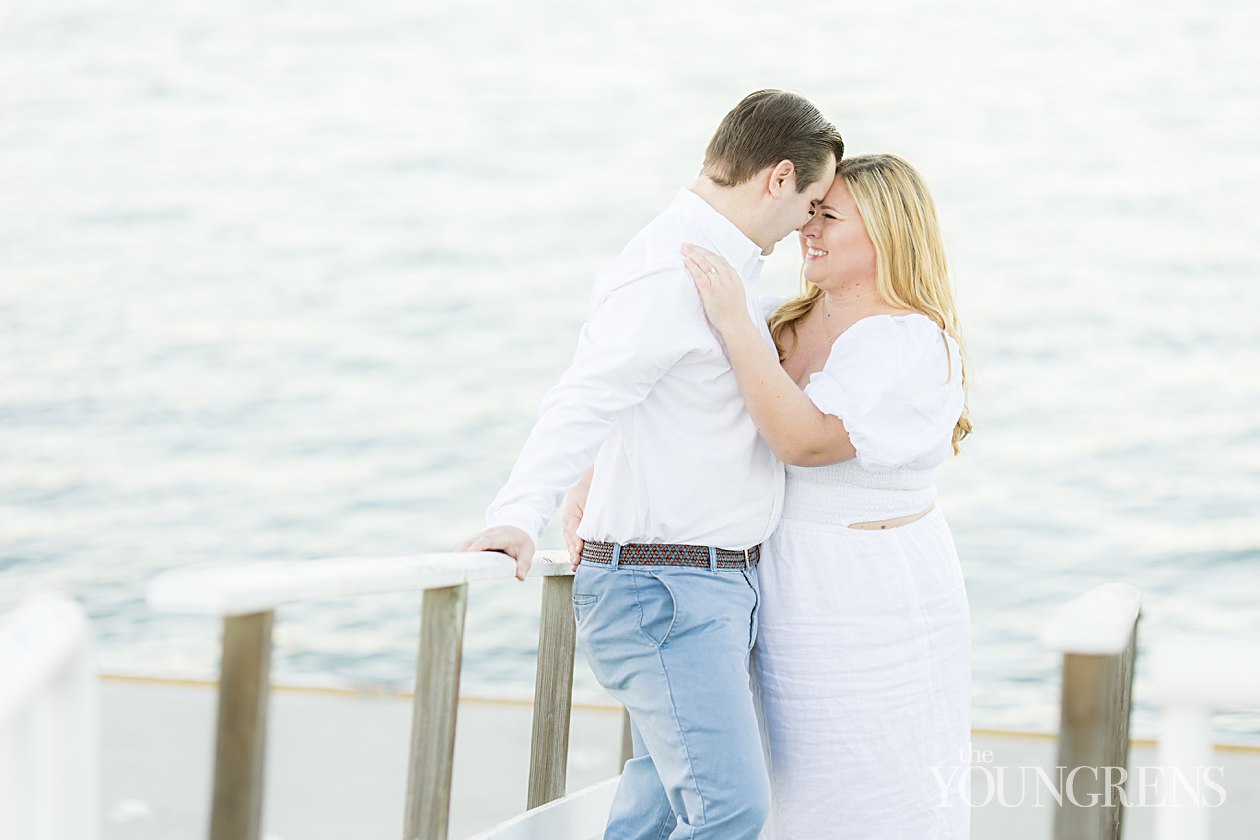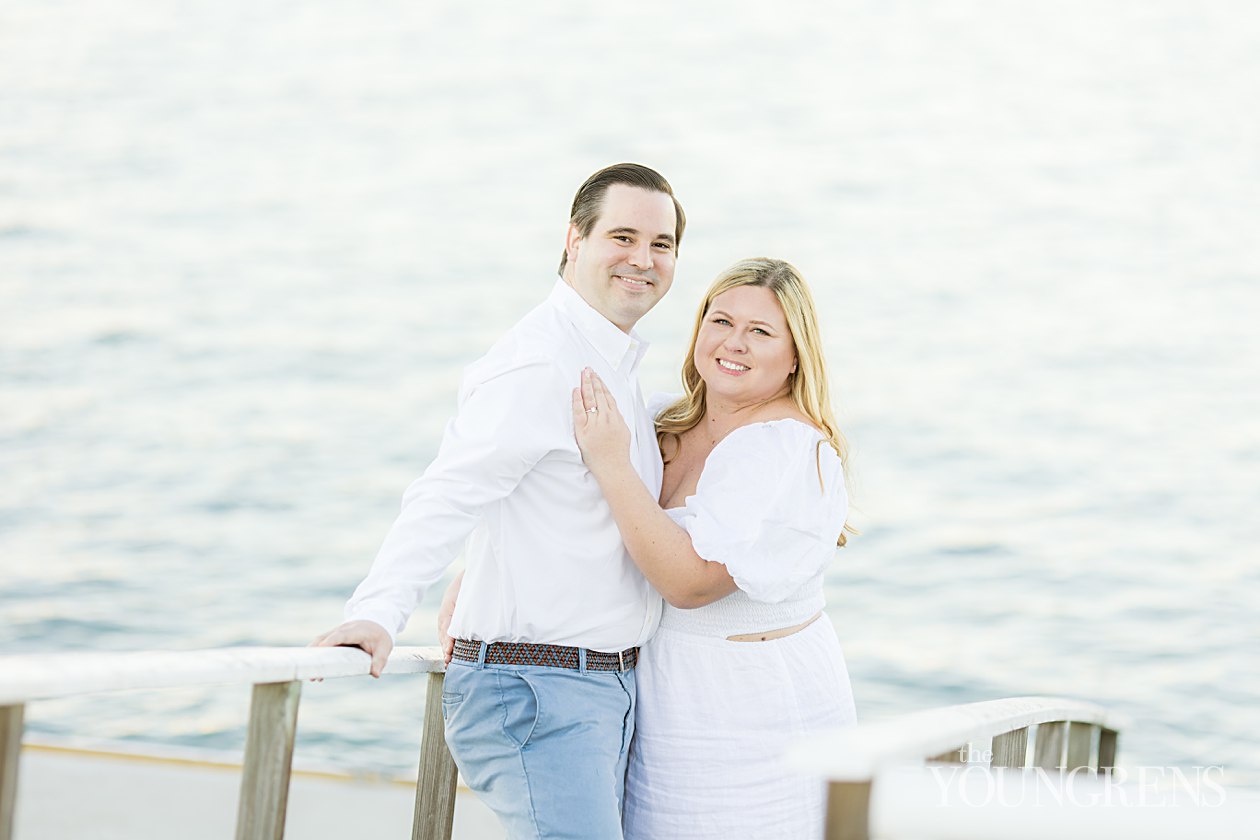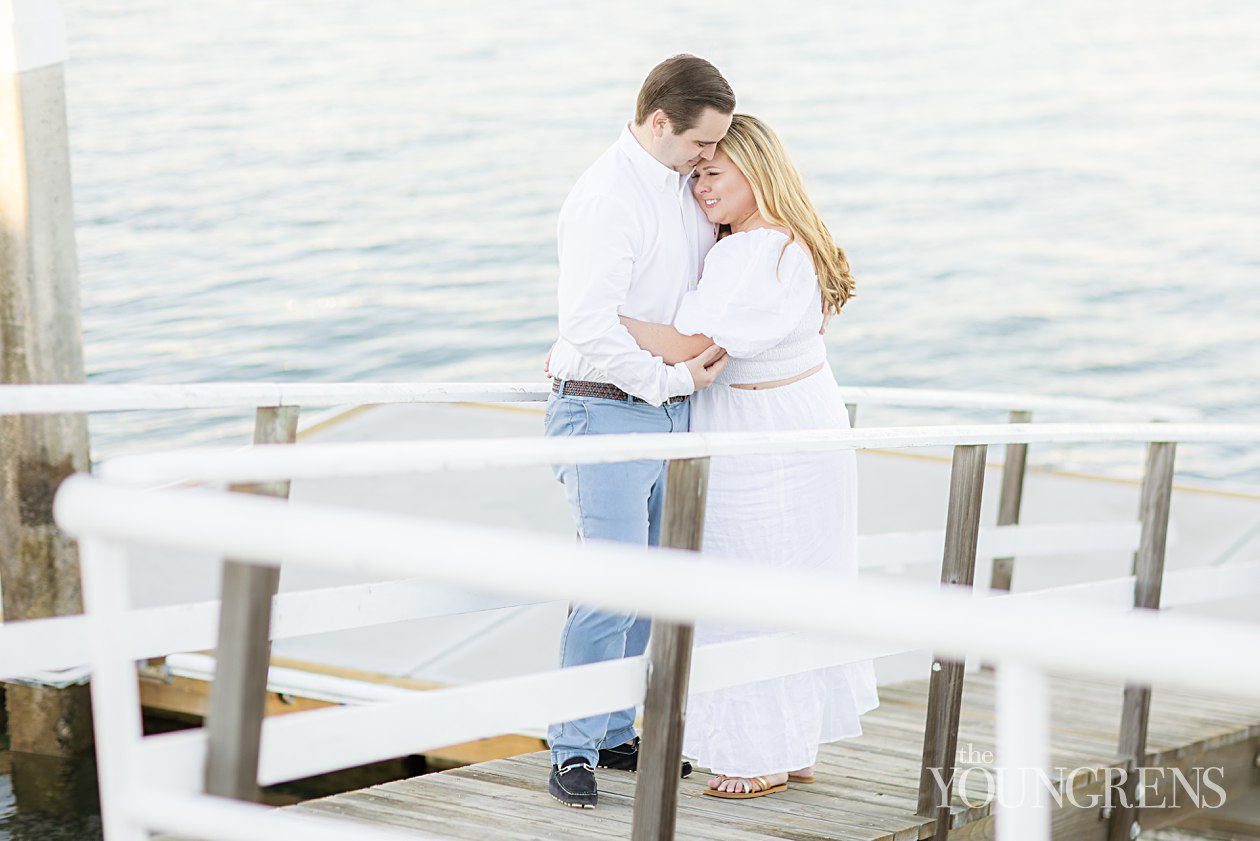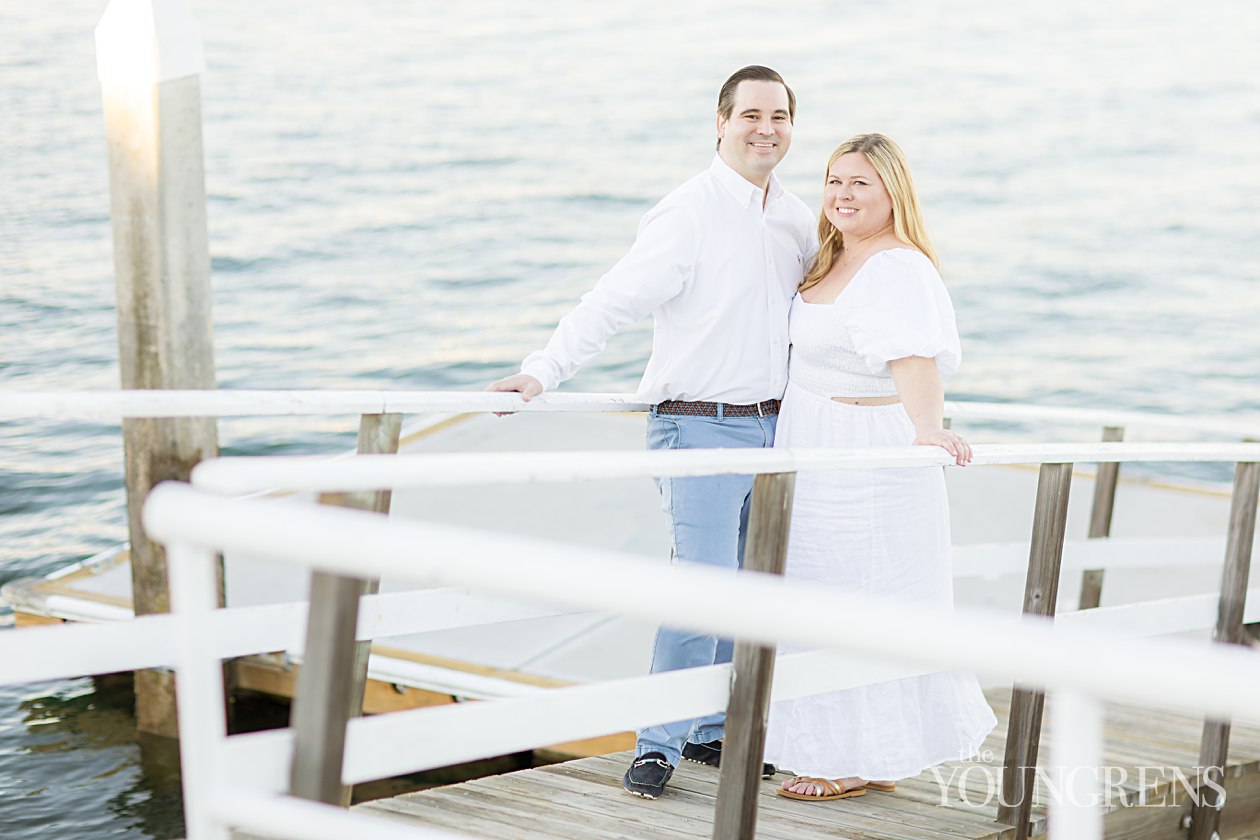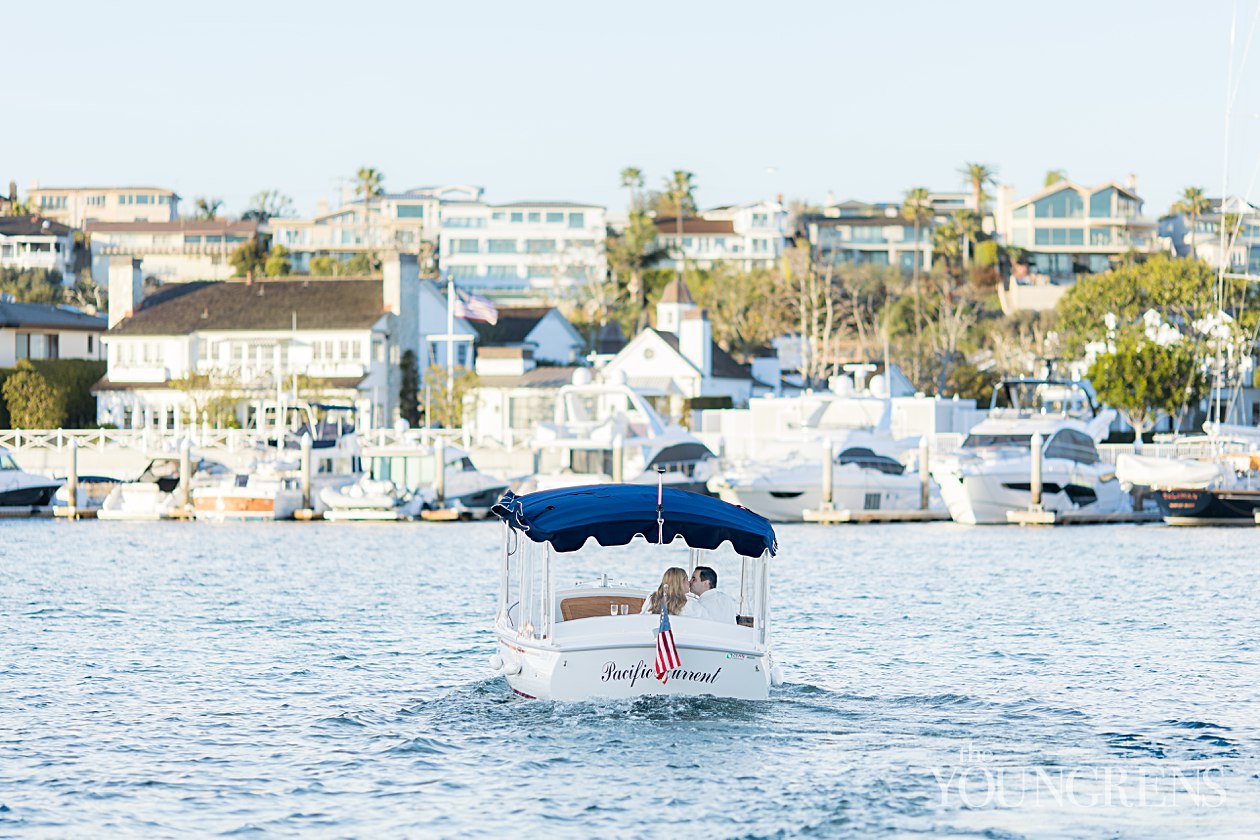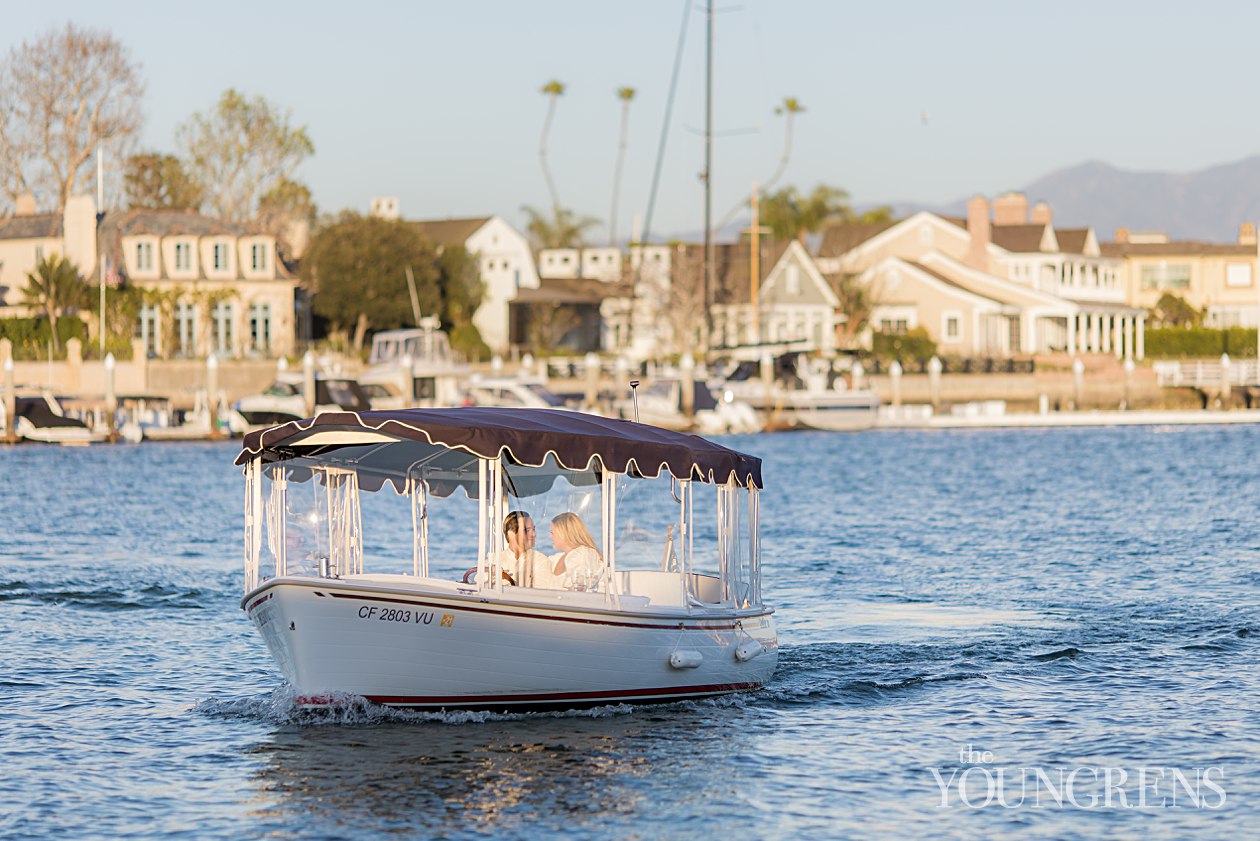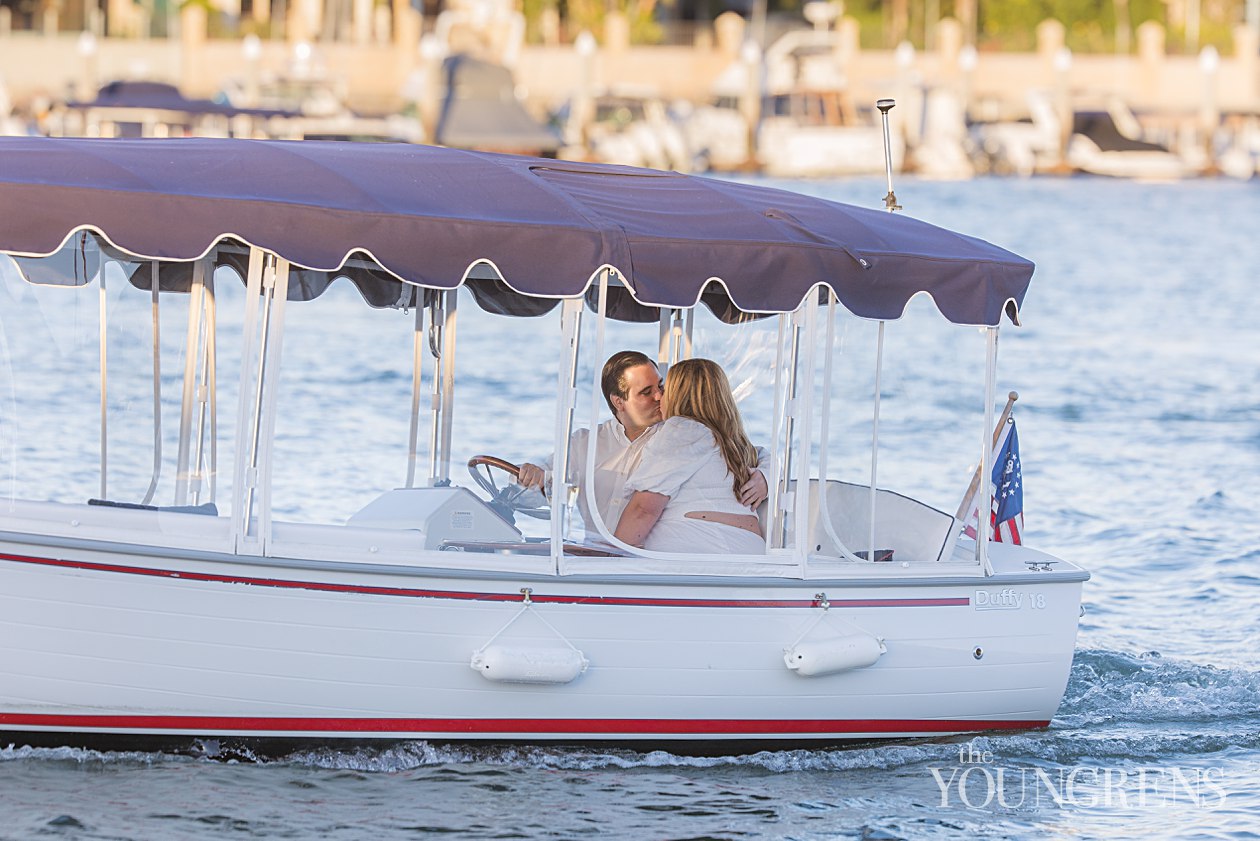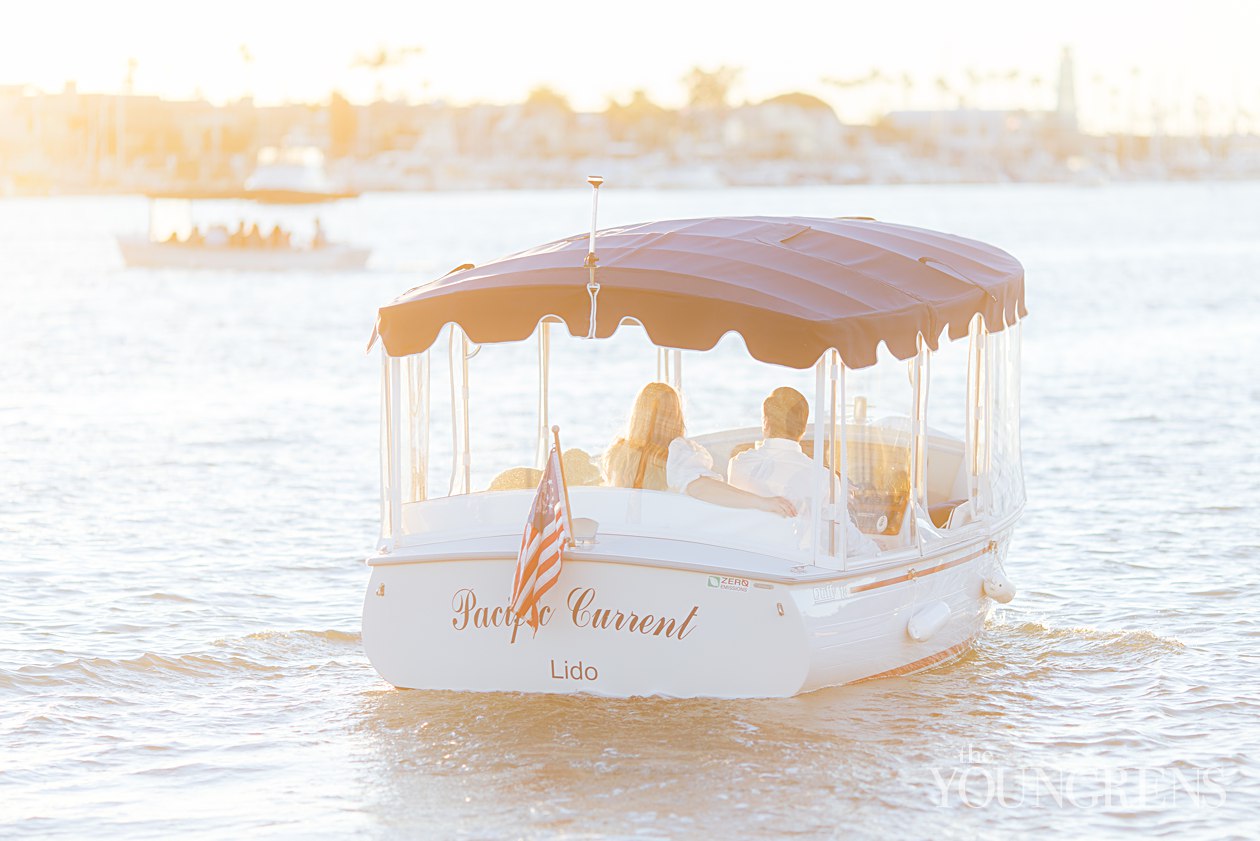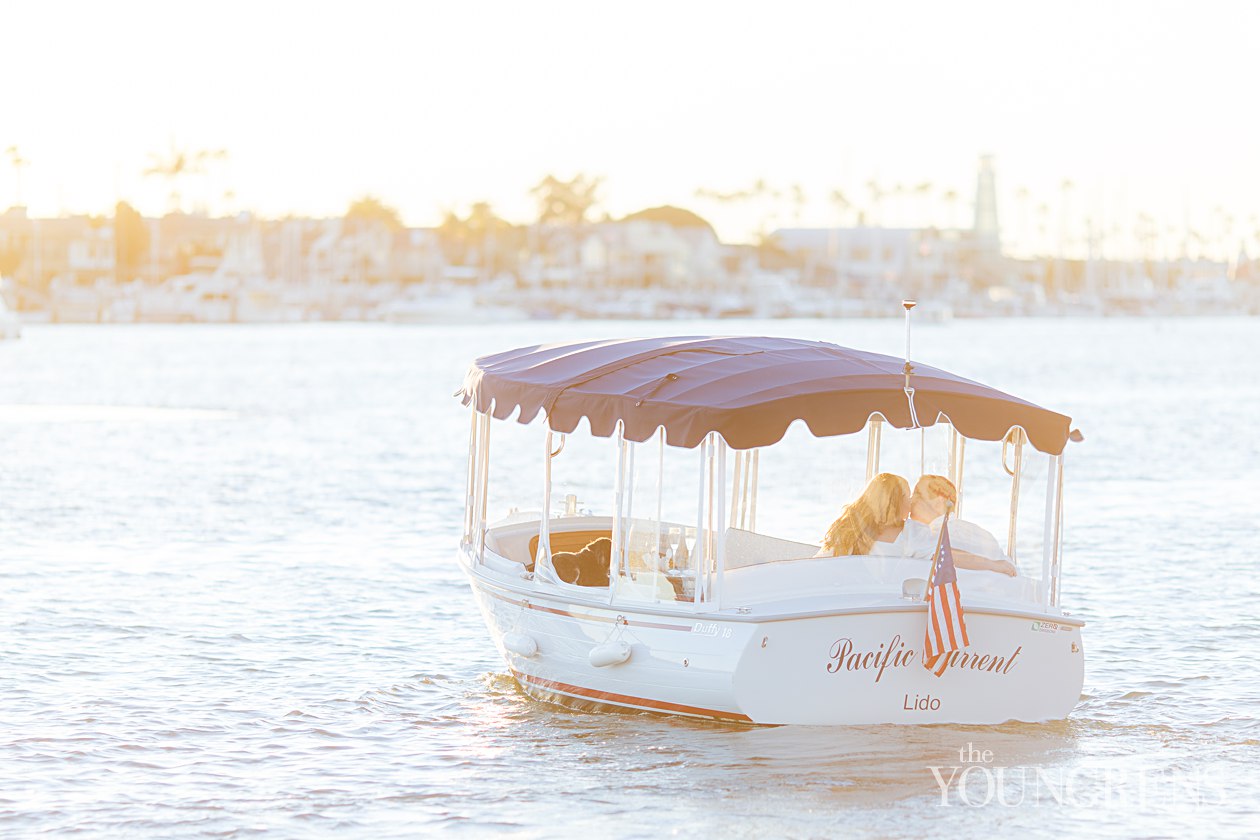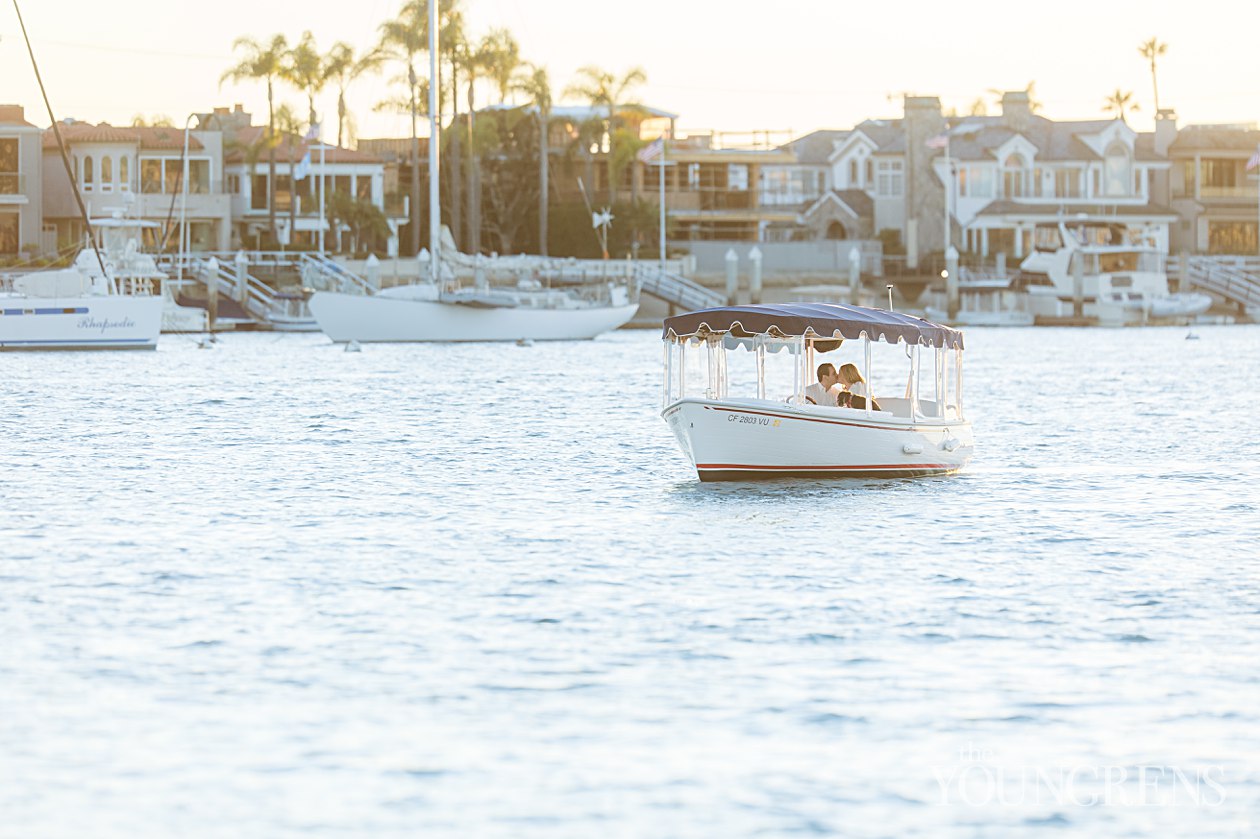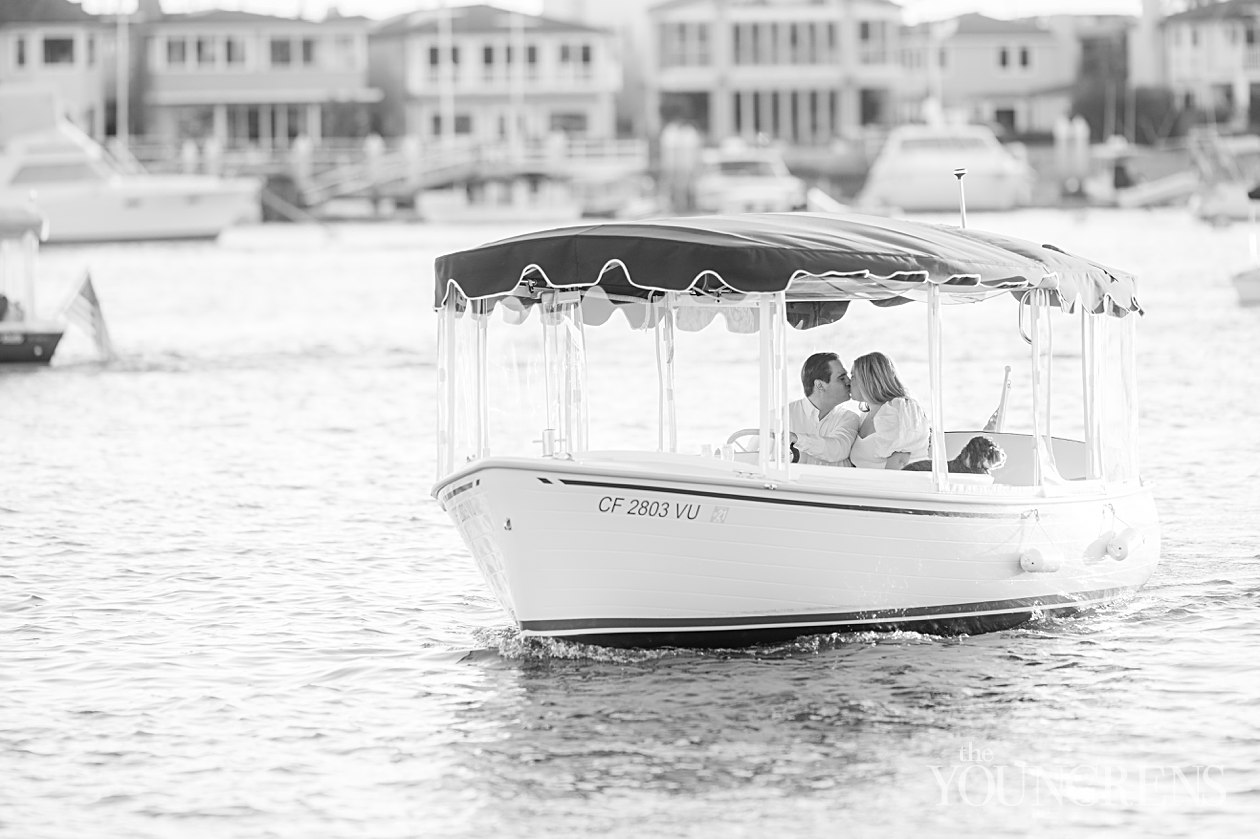 ---
Wedding Photography : The Youngrens | Wedding Planner : Susanne Duffy, Crown Weddings and Events |
---