The Couple: Josh and Emily
Date: April 17th, 2010
Venue: The Canary Hotel, Santa Barbara
Florist/Event Designer: Jackie Combs Floral Design
Cake: Montecito Confections
Hair/Makeup Artists: TEAM Hair and Makeup
Rentals/Lounge Furniture: Classic Party Rentals
Linens: Wildflower Linens
Lighting: LBPS Events
DJ/Sound: AMS Entertainment
As we move into official wedding planning season, I'm so excited to revisit this elegant affair! Josh and Emily's wedding in Santa Barbara at the luxury boutique Canary Hotel in downtown was nothing short of whimsical elegance. Emily is one stylish girl and from the champagne pink linens to the handmade bridesmaid dresses to the lush candy bar to the swanky lounge atmosphere of the dance party – everything reflected her taste for a little elegance and a bit of whimsy. My favorite part of this wedding, though, is the color palette. You wouldn't think champagne pink would turn into such a show stopper, but thanks to the genius of Jackie Combs and her creative floral designs (this girl also did Jason and Molly's wedding on The Bachelor), this wedding took on a whole new flair! To see all of the details, including the cake and more of the candy bar, visit Josh and Emily's wedding at the Canary Hotel here.
Each bridesmaid got to pick out their choice of fabric and a style of dress from a selection that Emily put together, and it came together so well with the unique atmosphere of the Canary Hotel.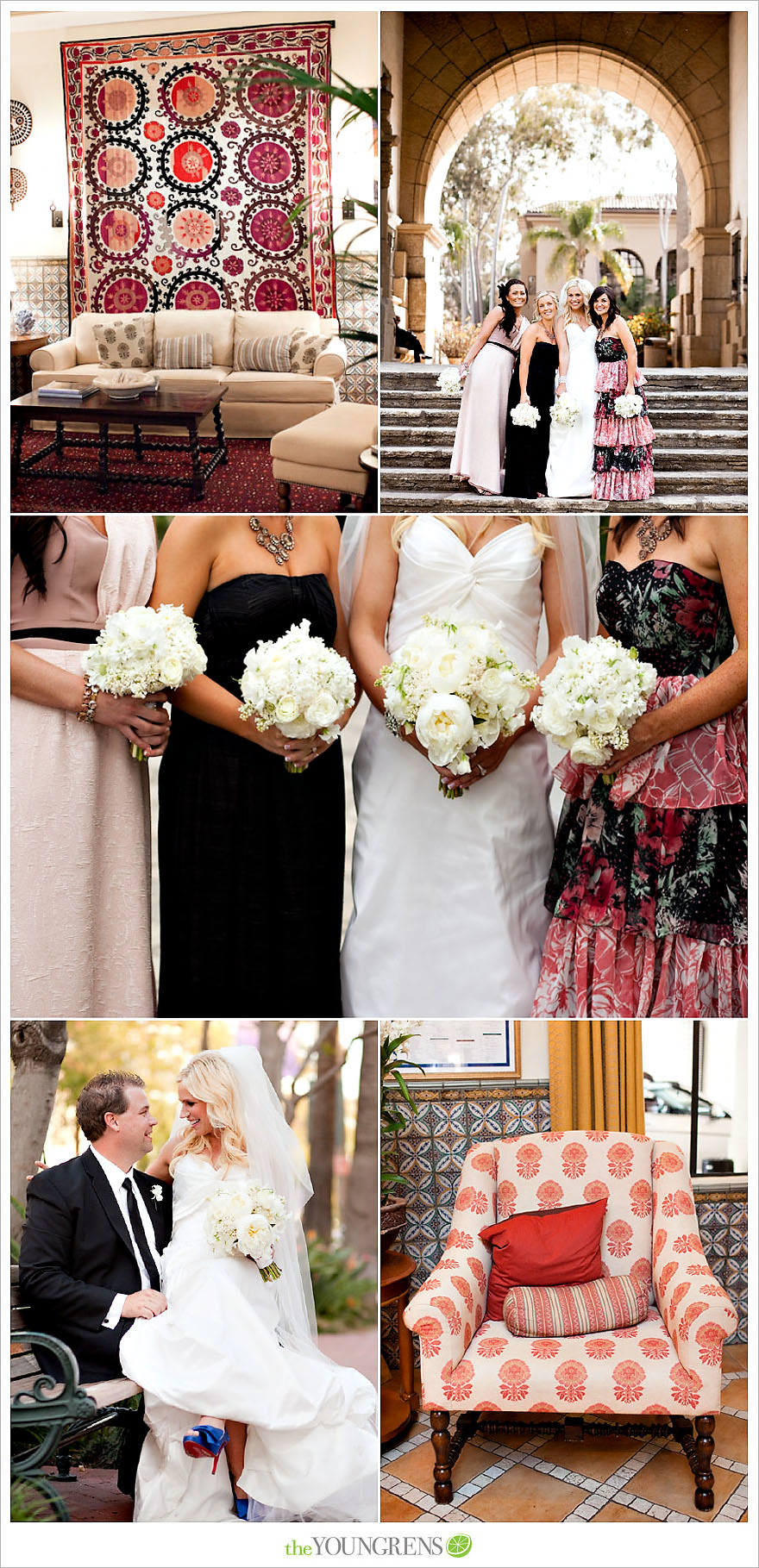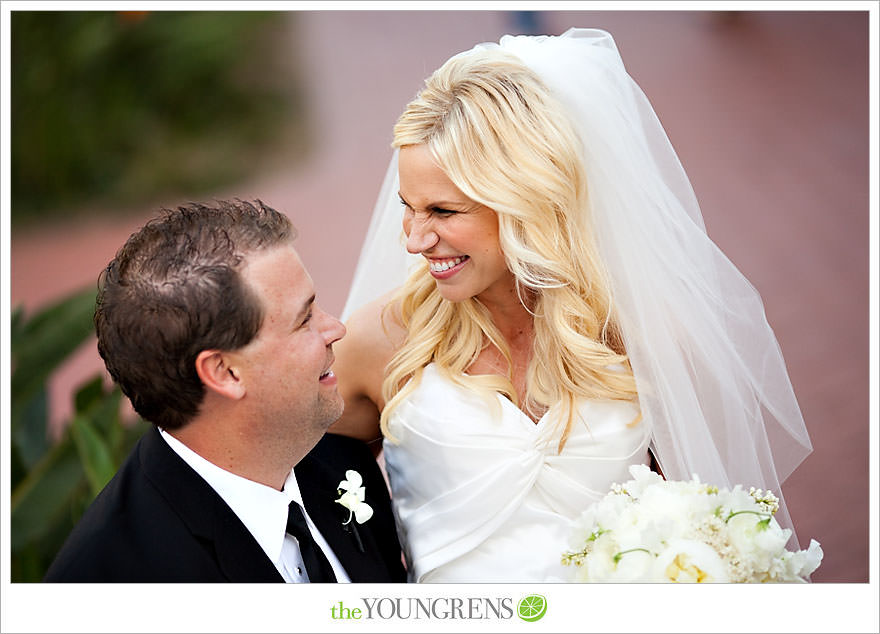 The ceremony took place on the roof of the Canary Hotel overlooking downtown Santa Barbara.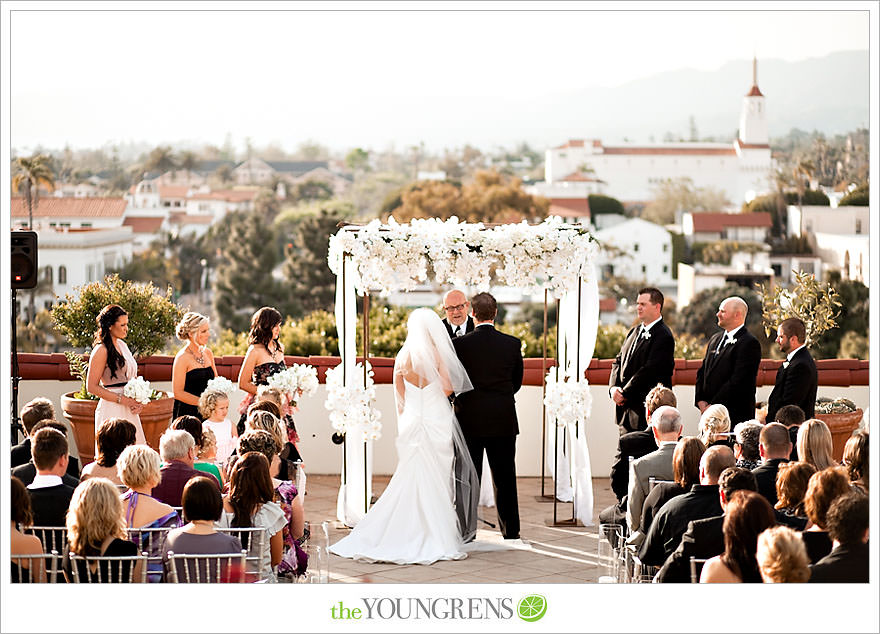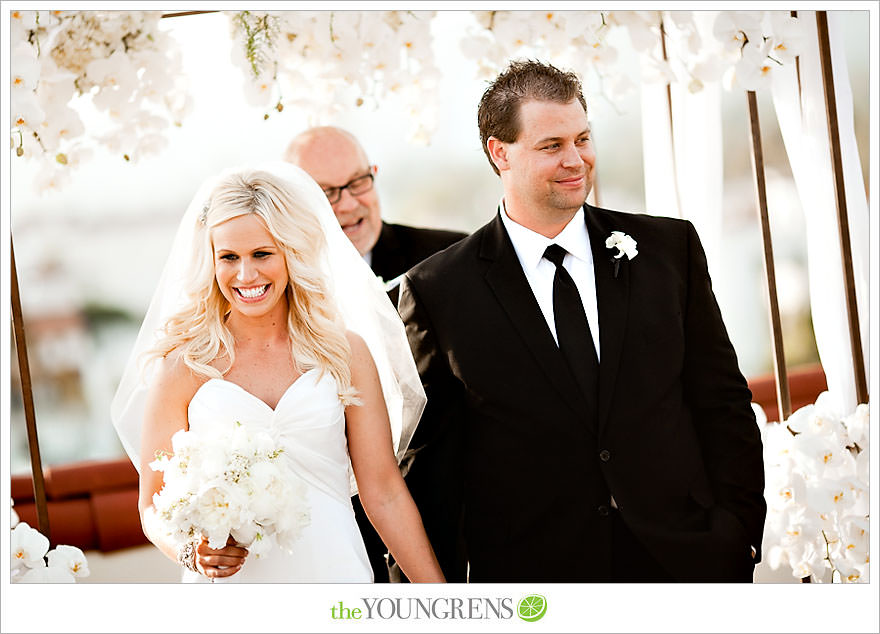 And here's my favorite part! I loved how they gathered small vases of different sizes and shapes for the center of the square and rectangle tables, and kept everything to a warm neutral in the room.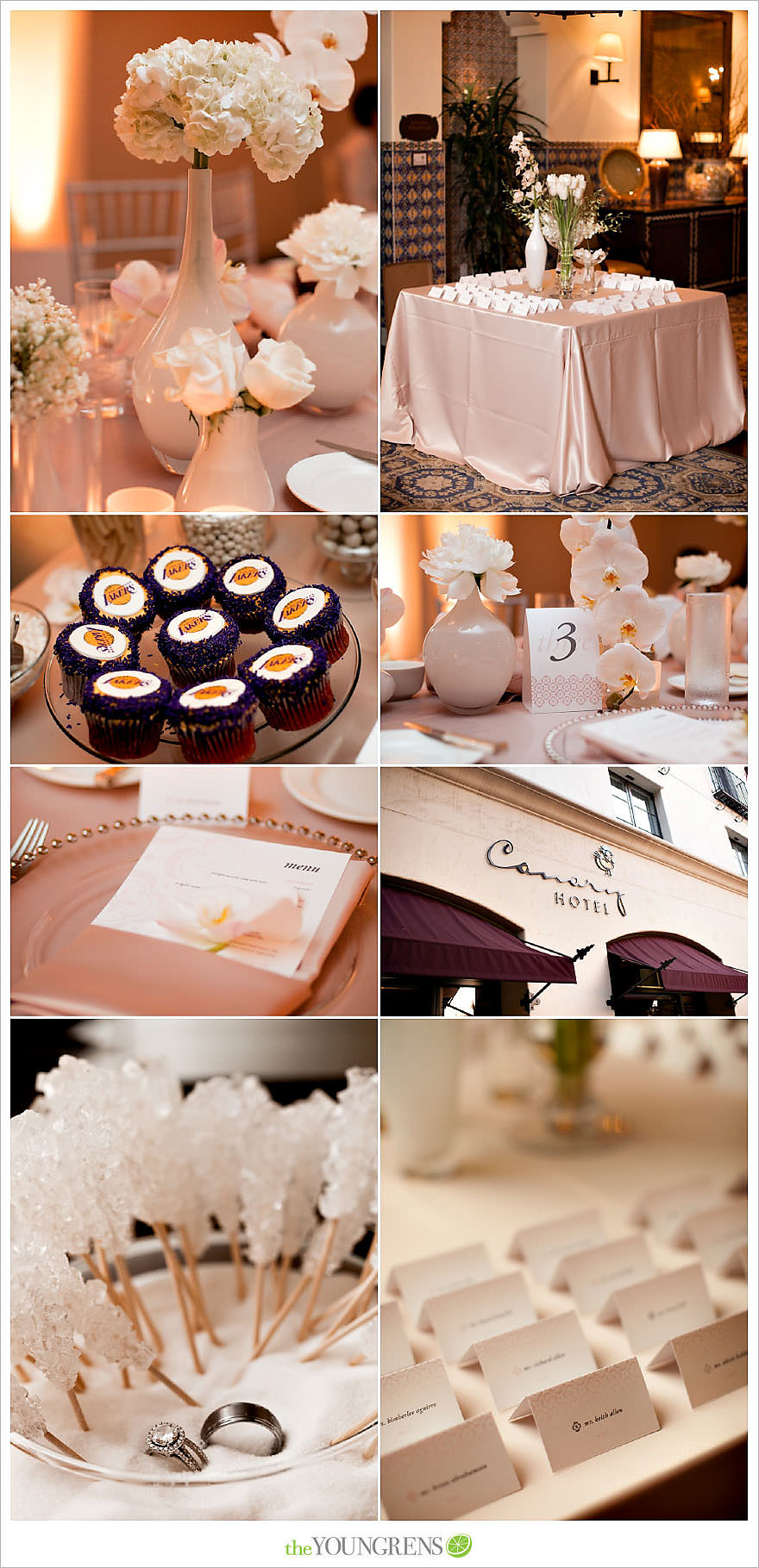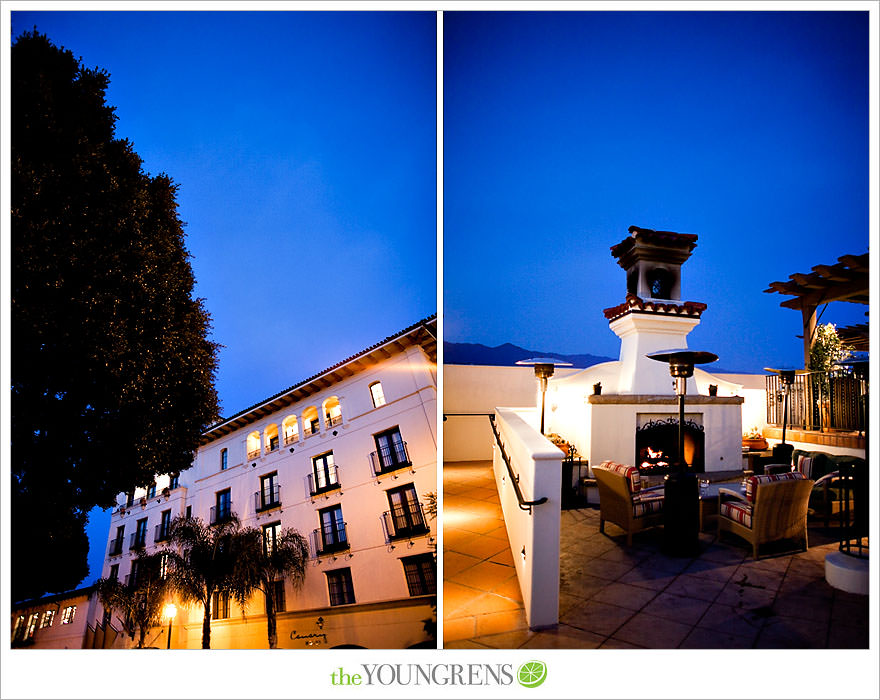 Later in the night, guests moved from dinner in one room to a lounge party in the next. The lighting they brought in definitely completed the whole look and feel of this swanky late night atmosphere.