(I'm writing a short series on the blog about a week in the life of The Youngrens. This is the third installment – read all about Tuesdays here and Wednesdays here.)
In writing this quick series on a typical workweek for us, I've realized that Thursdays just may be the most 'normal' day for Jeff and me. We usually don't schedule shoots for Thursdays and we don't have any regular bible studies or activities that night, so of any day of the week they have the potential to be the most stable.
The problem though, is that we don't have normal days. No matter how much stability or routine we try to shove into our oddly-shaped lives, every day turns out different. The only thing we can truly count on is that today will most likely be completely different than yesterday, especially during the height of weddings between June and November. So in writing this series, I really thought I would be able to map out what our days are usually like, and I'm finding that there really isn't a 'typical' with us.
But there are a few things that are kind of constant. Like I usually wake up around 7:30am because I like to be working by 8:00am. Usually Jeff is up before me, so when I walk into the office with my morning mug of decaf tea, he'll be on his third cup of French Press coffee, beam up at me with his bright-eyed face and give me a cheery "Good MORN-ing!" while typing away like a madman at his 30th email of the day, making me feel like a total slacker because the only thing I've done by this point in the day is like somebody's photo on Instagram and clean Gracie's litterbox.
Ugh.
So if our Thursday did look normal, this is what it would look like: After working for a few hours in the morning through that day's blog post, organizing my to-do list in Things for the day, and responding to my inbox, Julie and our intern at the time will arrive mid-morning, and we'll pour ourselves some coffee and tea and sit down in the kitchen to catch up on everybody's lives for 20 minutes. It's the perfect work break for Jeff and me, and the best way to connect and start the day together. Then we'll work for another few hours until I make lunch for everybody around noonish. We'll take a lunch break, sit down together (for most of the year we can eat out on the patio and soak up some sun), and talk about anything but work. And then we're back to work until everyone leaves later that afternoon and Jeff and I will finish up a few hours later. That's when I get to 'go home.' I shut the office door, head downstairs, and decompress while making a dinner for two (I call it my commute from work – the slow unwinding over the smells and sounds of good food being made). Or we'll go on a scooter ride to one of our favorite happy hours. Or we'll make reservations for a date night at a new restaurant. It's our night. The night we get to be normal and invest in ourselves and our relationship.
But those are the only things that tend to be 'normal' – and even then we get pulled away for random jobs or errands or tasks that need to be taken care of. So even Thursdays can many times look way different than this. But in the craziness of our weeks, the one constant that we can depend on is that we'll always be able to turn around in the office and ask for a hug. Or an opinion. Or a scooter ride. Or a fifteen minute tea/coffee break. I know that Jeff won't let me down. Ever. And he knows that I will work my fingers to the bone to get my work done fast, efficient, and well. So it doesn't matter when I wake up or when he goes to bed. He doesn't mind if I take a break to ride my scooter around the block to clear my head and I definitely don't care if he needs an afternoon nap to get refreshed. We trust that the work will get done just like it always has.
No matter where we go or what we do, we can always count on having each other. And if I were to ask for anything to be consistent in my everyday not-so-normal life, that would hands down, no question be it.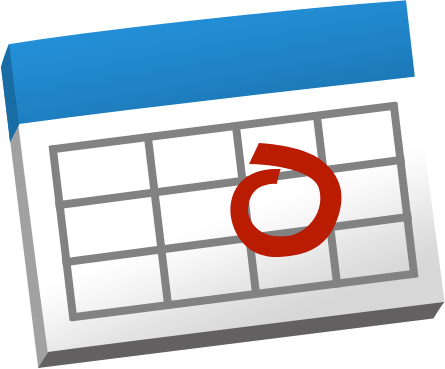 Hugs,
Erin