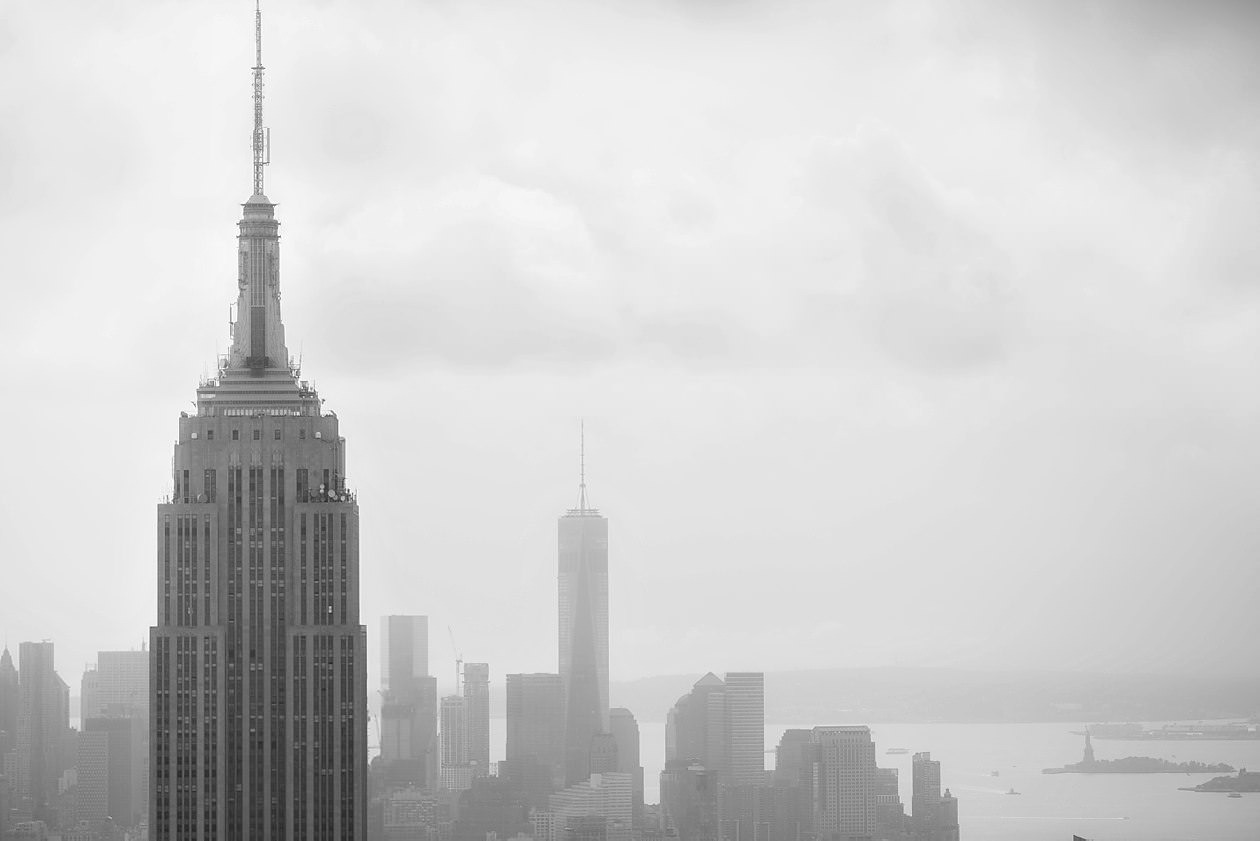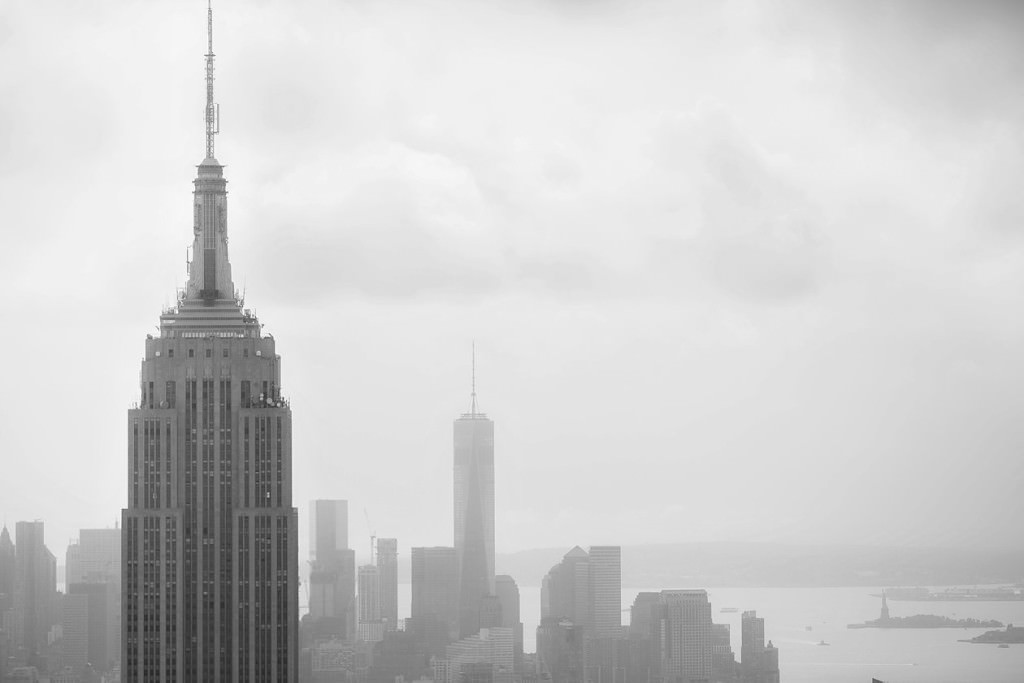 The View From Up Here
So many things that you wouldn't think would be possible have become possible in New York. Looking out over the city is like peering down into a jungle of ideas - some becoming real while most of them never becoming anything more than a breath. And when all of it collides into the concrete mess that we call a city, it becomes beautiful.As I grow older, I've learned that perspective is critically important in life, especially as a creative entrepreneur. I tend to think too far down the road and get caught up in 'what-if's'.
What if we make the wrong decision? What if it doesn't work out like we think it will?What if we rush into it or what if we take too long?
Like a hamster on a wheel, my mind just goes 'round and 'round and 'round...Jeff and I work extremely hard for everything we have, which means that we shoulder the responsibility of making our future happen, so when we face a big decision it seems BIG, at least to me. If our current big decision that we need to make is like a mountain, instead of seeing a lovely peak with some trails to hike, I see an insurmountable cliff wall. Made of ice. And lava. (#thosedontgotogetheratall)But just look at this city... When you rocket yourself 69 floors up from street level and look down on something massive and chaotic and yet so beautiful, our massive chaotic decision seems smaller. It seems doable.Is this what they call an 'empire state of mind'? I'll just call it 'the view from up here.'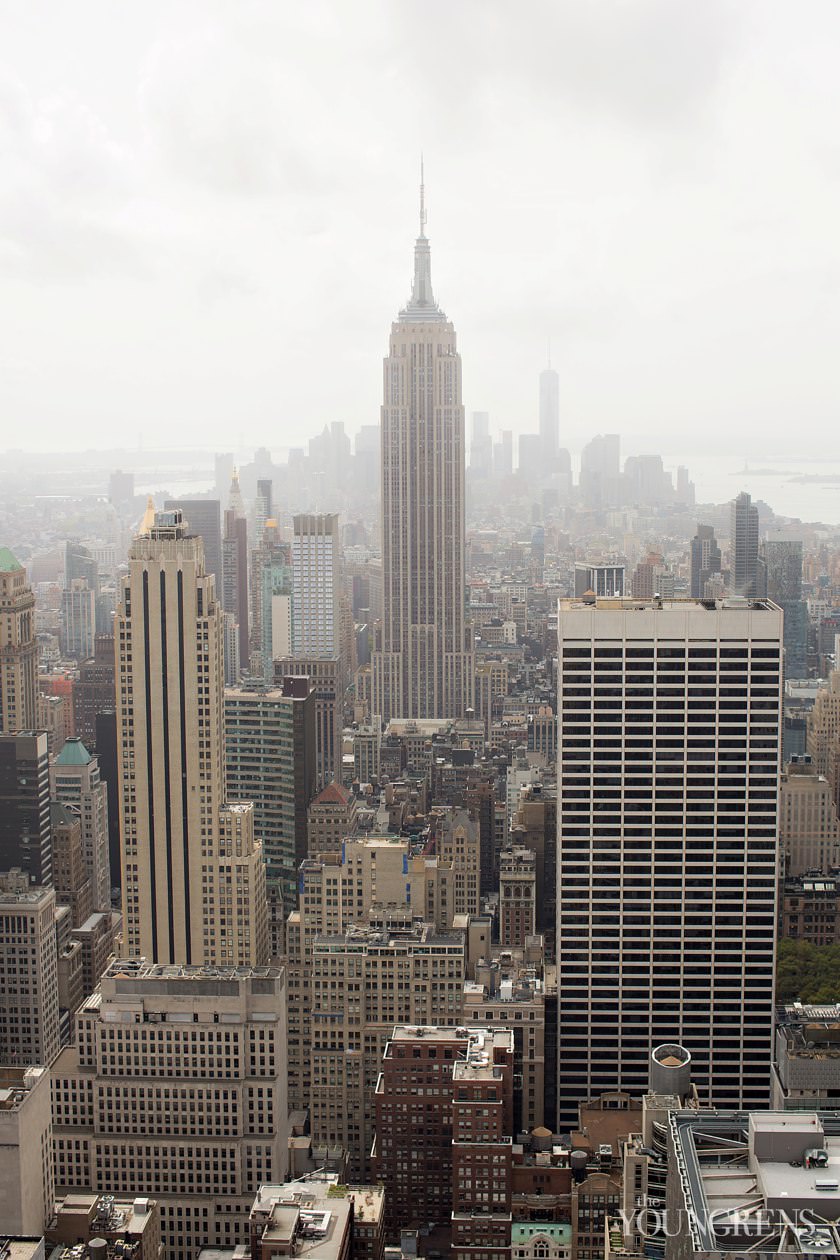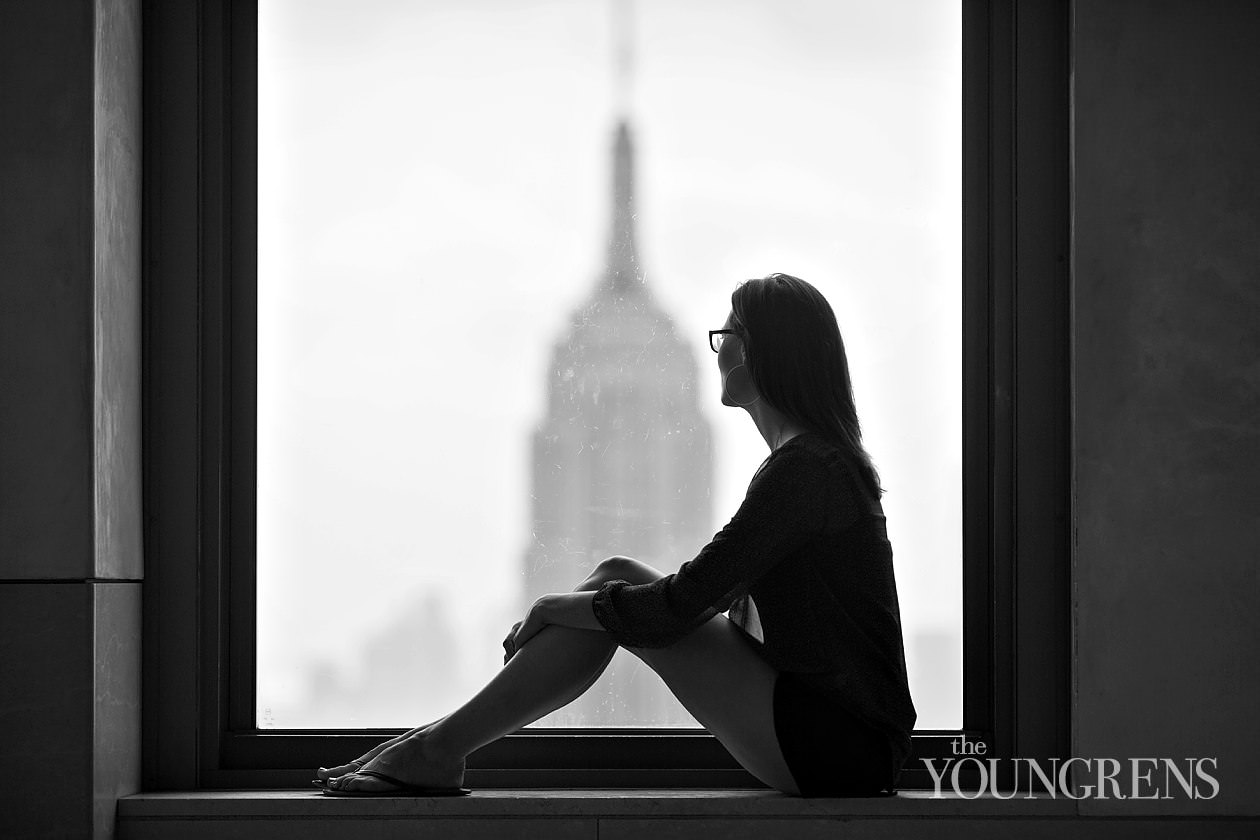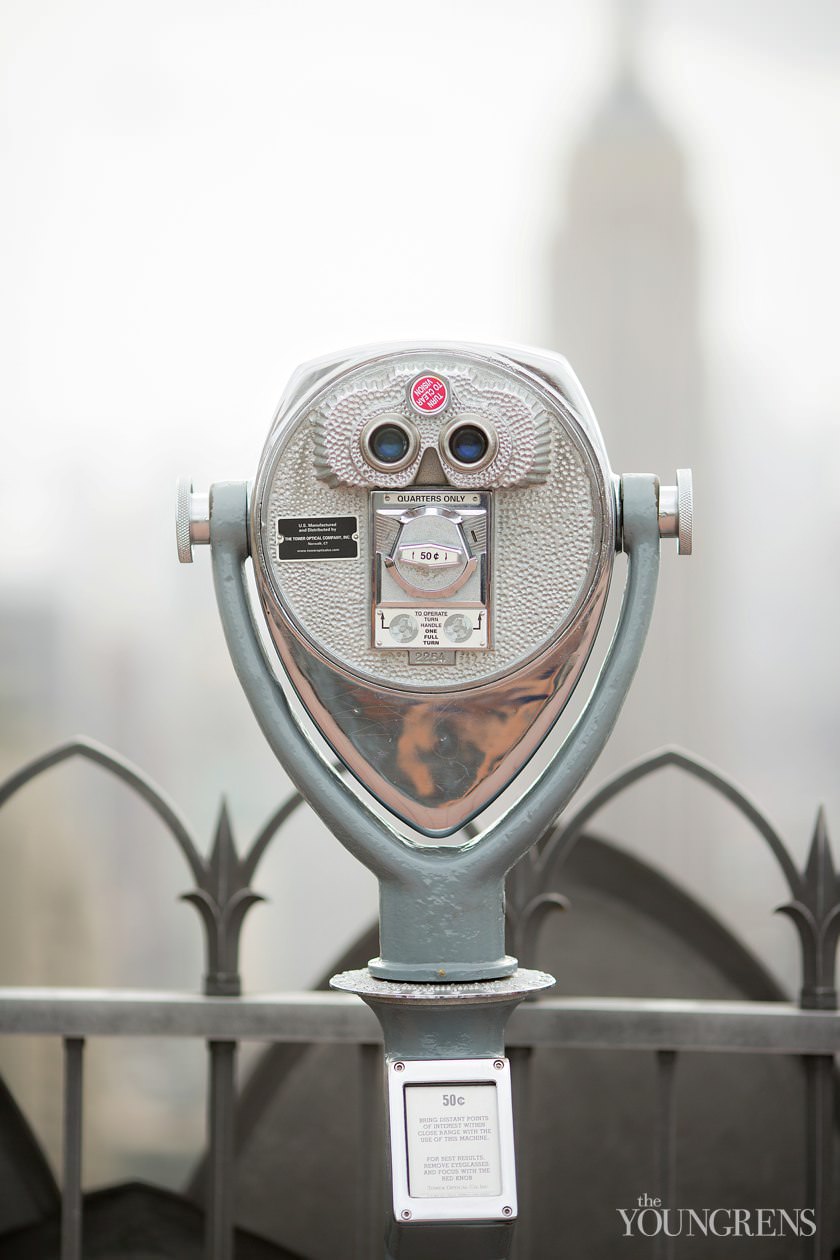 Hugs, Erin
OUR FAVORITE WEDDINGS
the portfolio
Loving our work? Check out our favorite weddings we've ever photographed
VIEW HERE
OUR MOST HELPFUL WEDDING PLANNING TIPS, STRAIGHT FROM THE EXPERTS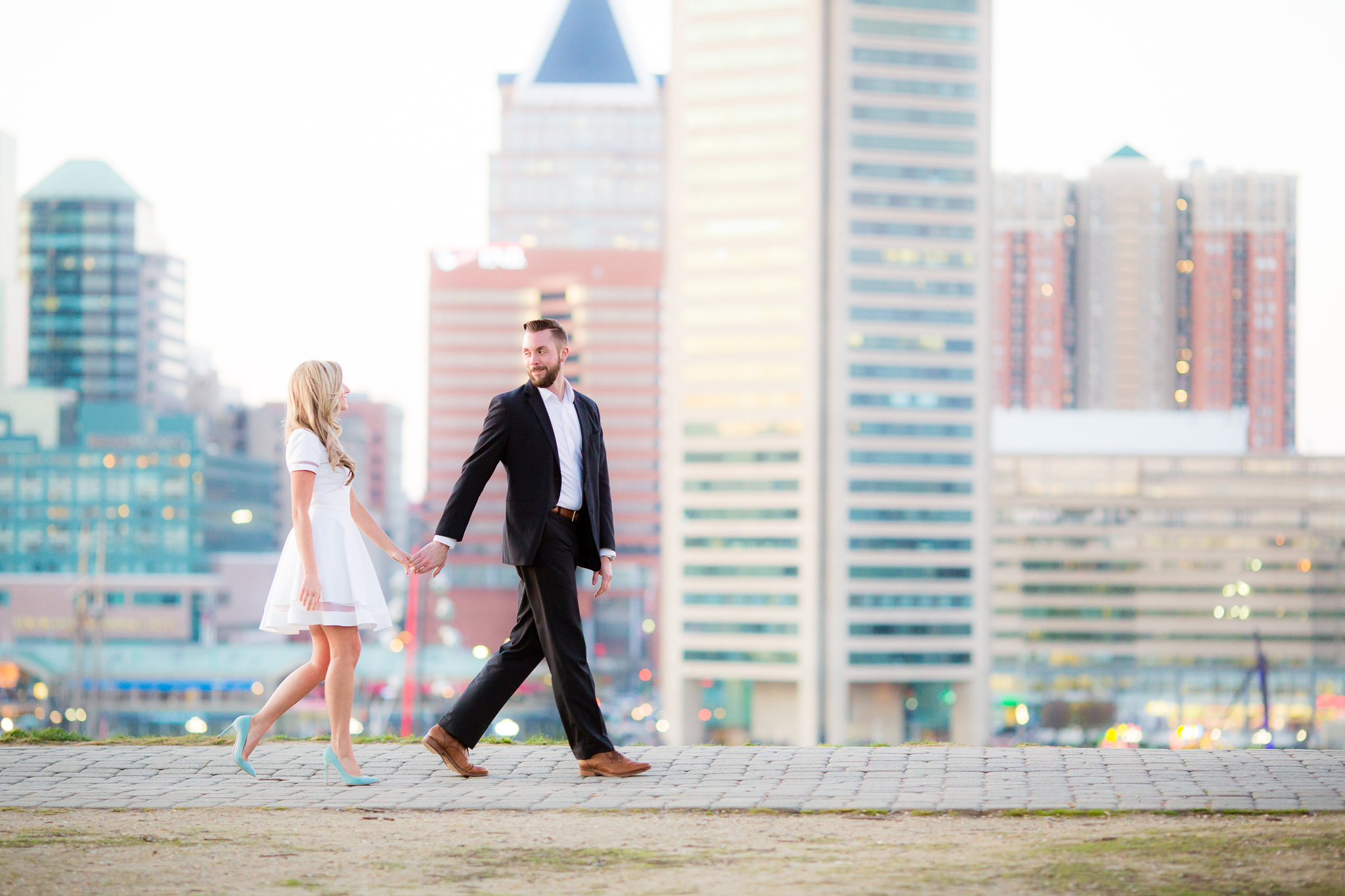 Our Formula for the Perfect Engagement Outfit
Picking the perfect outfit for a photo session can be one of the most difficult experiences BUT it doesn't have to be. I've seen enough outfits that work and don't work that I've cracked the ultimate code for our couples...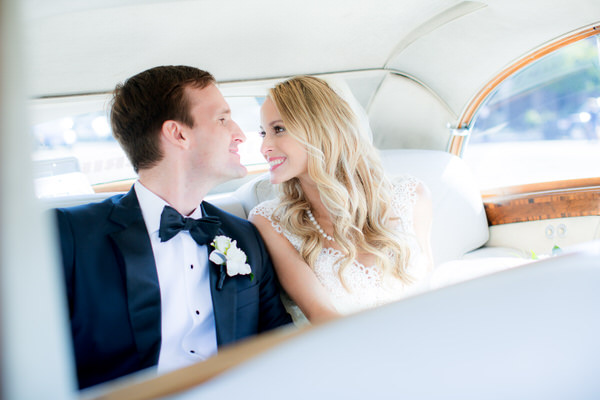 Our Stress-Free Wedding Day Timeline
There's nothing better than a stress-free wedding day when everything runs smoothly, your guests have the time of their lives, and you soak in the day with your sweetie. Though it sounds too good to be true, you can...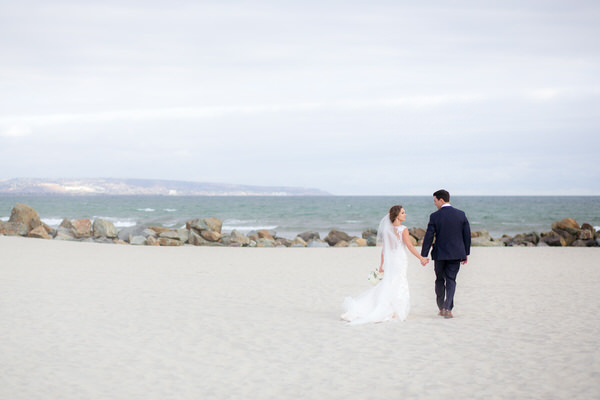 10 Foolproof Tips to Get Gorgeous Wedding Photos
It's the #1 question brides ask: What can I do to get the most amazing photos on my wedding day?
Having been through the in's and out's of countless weddings, I have loads of tips to share, so let's...
We're Jeff and Erin Youngren, a hubby and wifey team that photographs amazing couples and their incredible weddings. Hopeless romantics, BFF's, and mama + daddy to James, we're obsessed with traveling, podcasts, Oreos (Erin) and whiskey (Jeff).