***This is the fourth and final installment of our Honeymoon Shoot in Venice, Italy, with the beautiful John and Christie. Go here to see the first, second, and third installments.***
For our final shoot in Venice, we wanted to do a creative and unique Lifestyle session with John and Christie, and we had heard fantastic things about the island of Burano. Burano is a small island in the Venetian lagoon located just a short ferry ride from the city of Venice, and it is famous for its lacework. While true Burano lace is rare these days, the real draw for us was the rainbow of colorful buildings that cover the island. The legend goes that in order for fisherman to find their way back to their houses within the thick lagoon fog, they had to paint their houses a different bright color from their neighbor. Now, I'll admit, as a pessimistic tourist I figured that there would only be a few houses that were actually colorful just to draw wide-eyed Americans and their pocketbooks to the island. I was so wrong! As we approached the island, pinks, greens, blues, reds – every color imaginable – materialized through the thick, gray fog. We had found a crayon box!
These two pictures were taken in Venice on our way to the ferry, but I just had to include them! Especially to see the contrast between the Venetian landscape…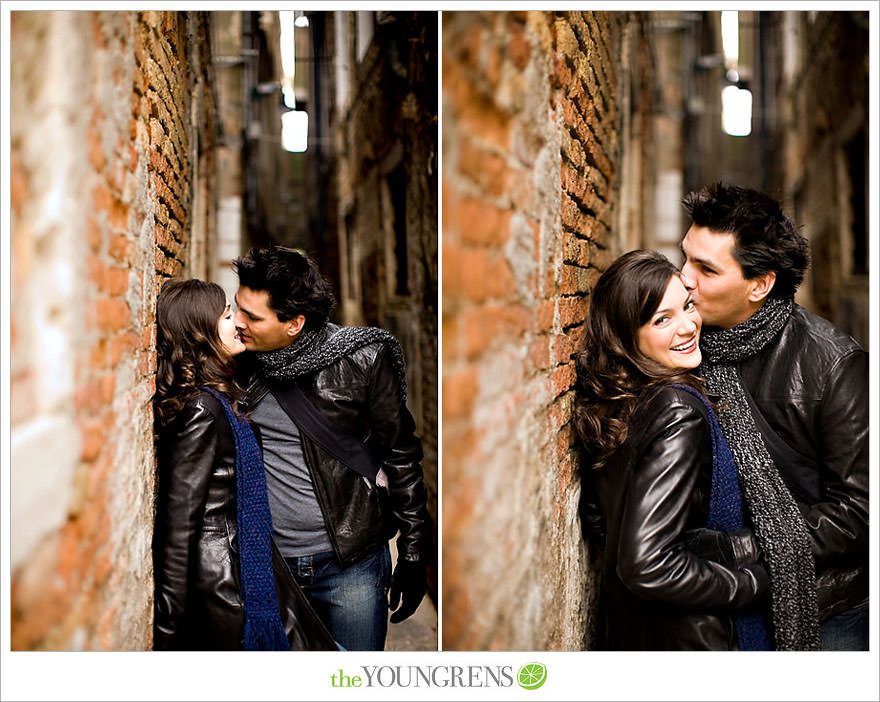 …and the Burano backdrop! Literally every building is a different color, and I swear that everyone matches their laundry to their house! This is my view.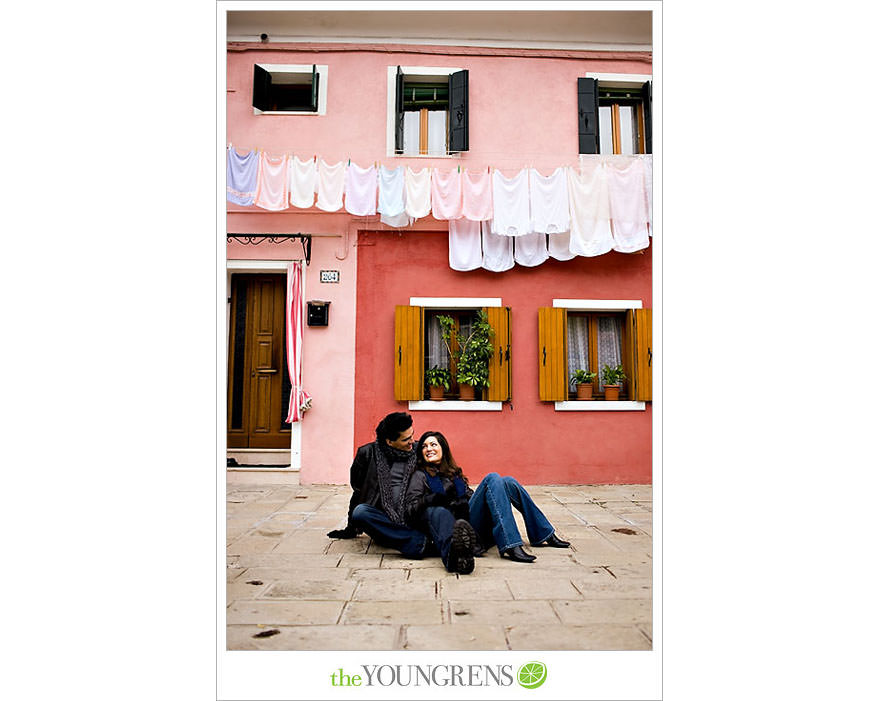 And this is Jeff's view.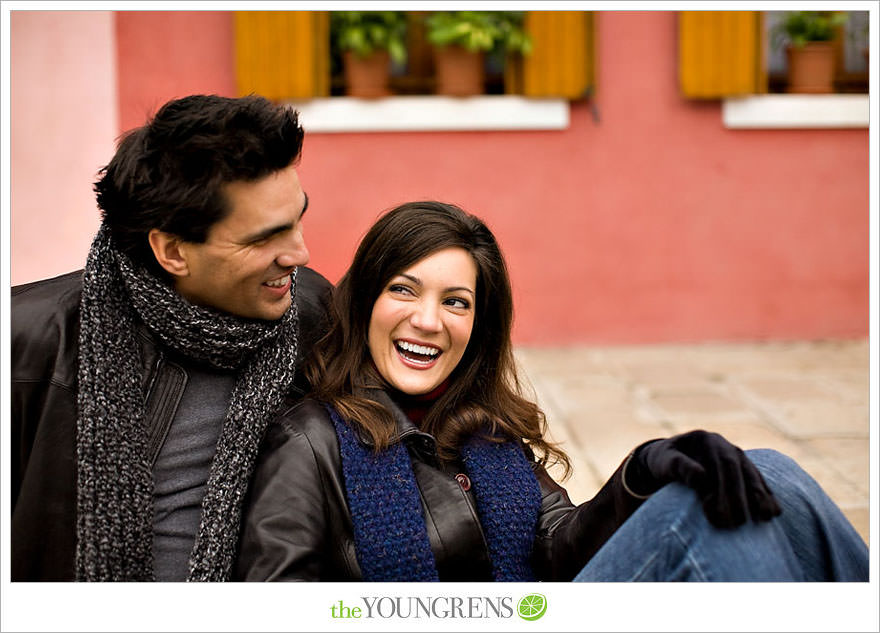 Just a few feet away from the first series. I've never had so much fun in a one mile radius!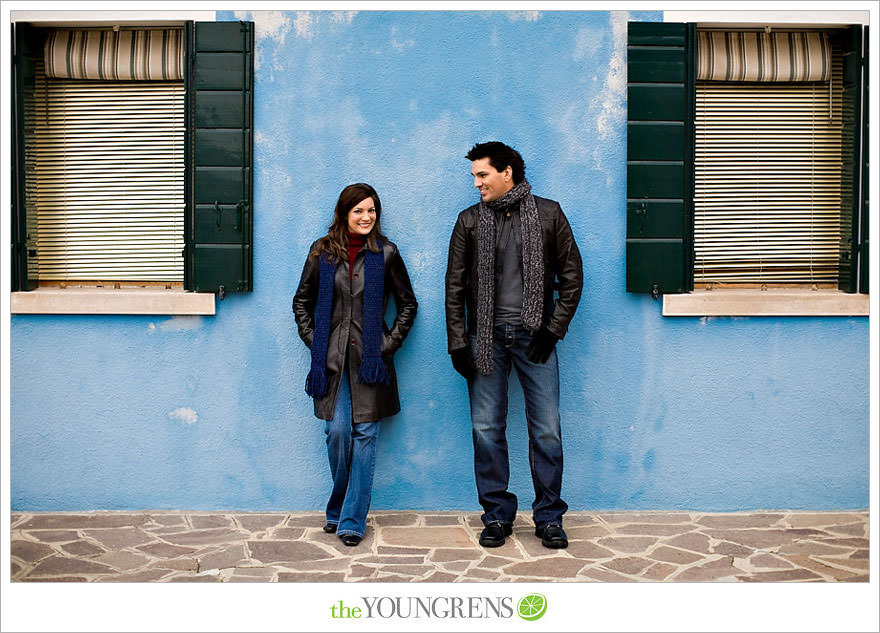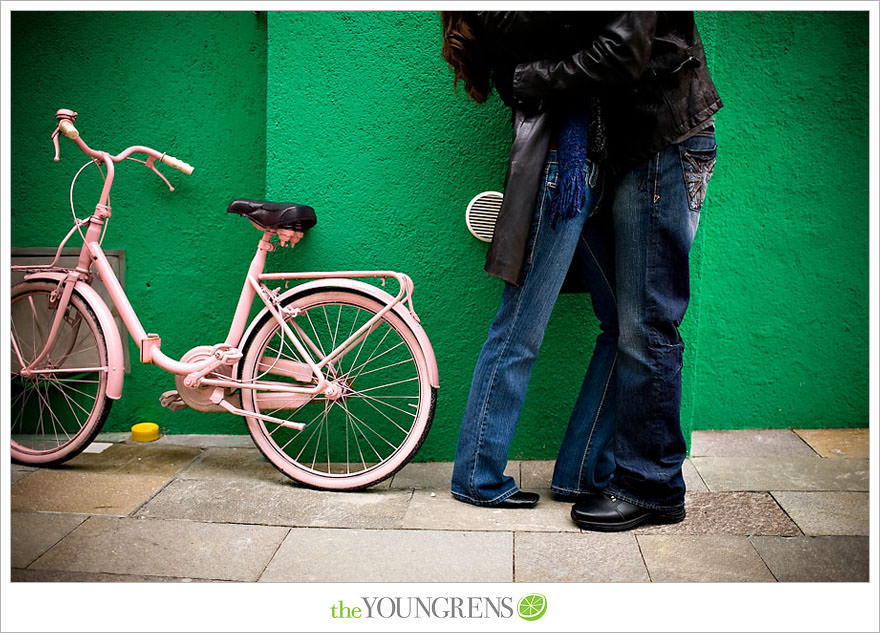 The fog surrounding the island made for perfect ambient light, but it was cold! I have to give John and Christie a LOT of credit for hanging with us in the freezing temperatures of the lagoon!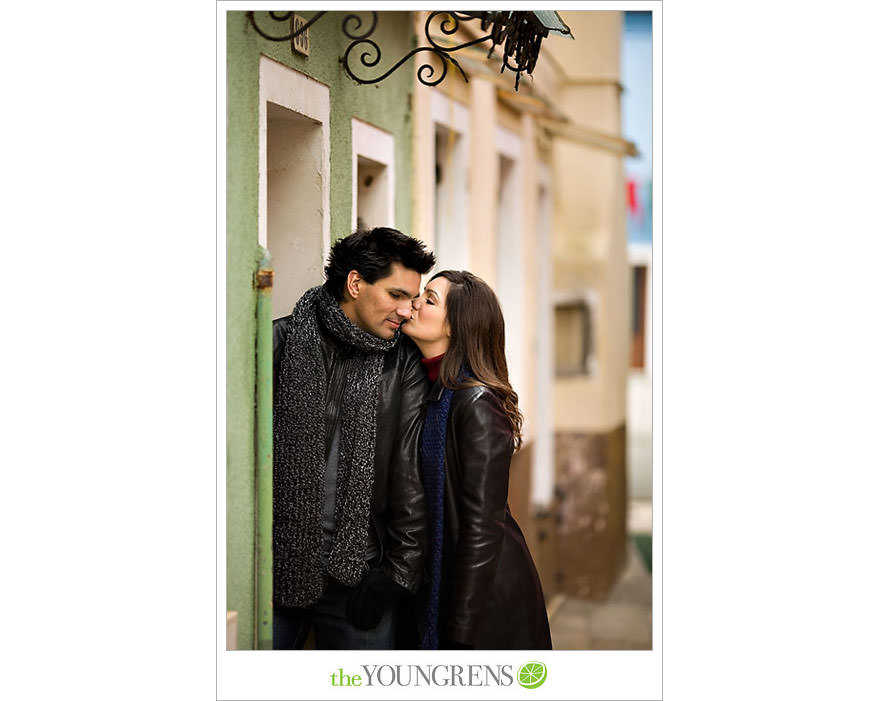 I like to think that I matched my Shootsac to the laundry. 🙂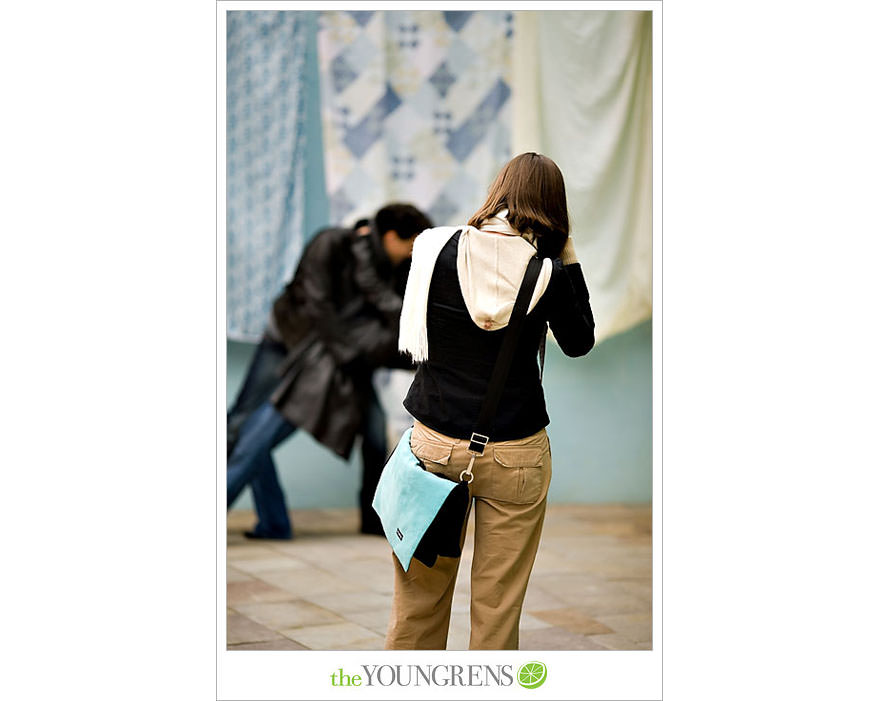 I know that I'm a severe Anthropologie fan, but I felt liek I had walked straight into an Anthro ad when I saw the laundry hanging everywhere. I loved it!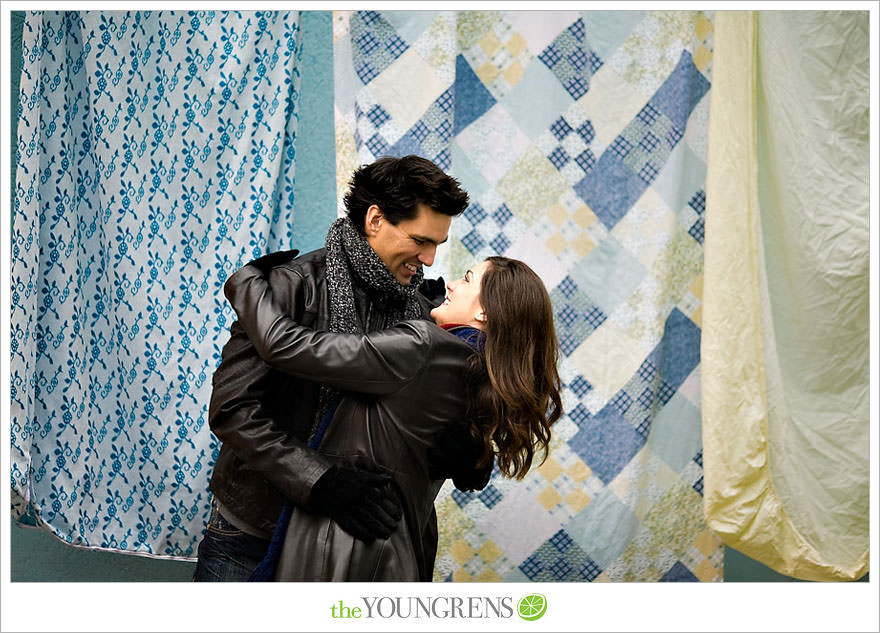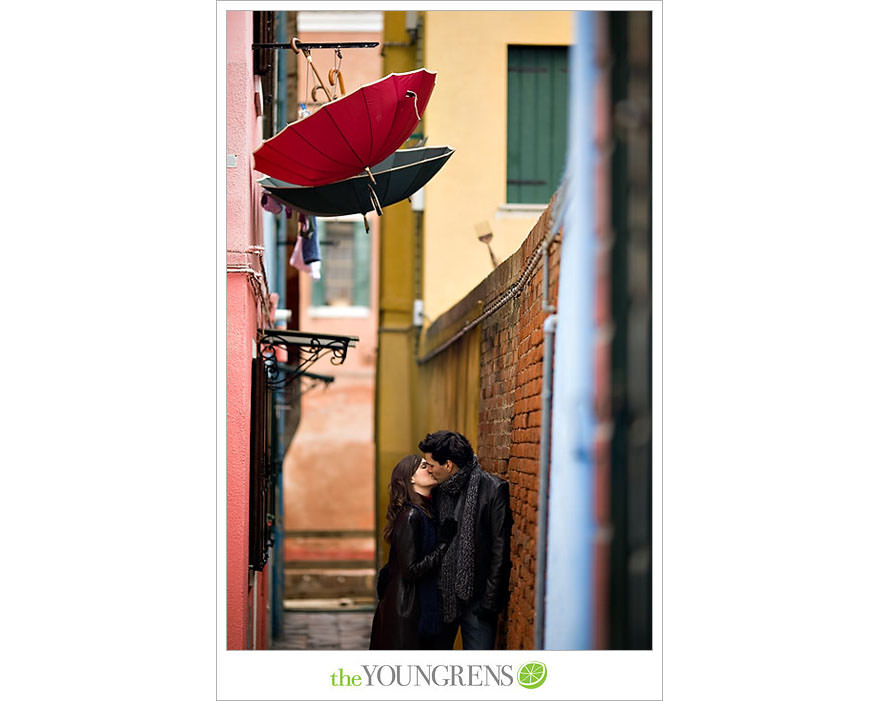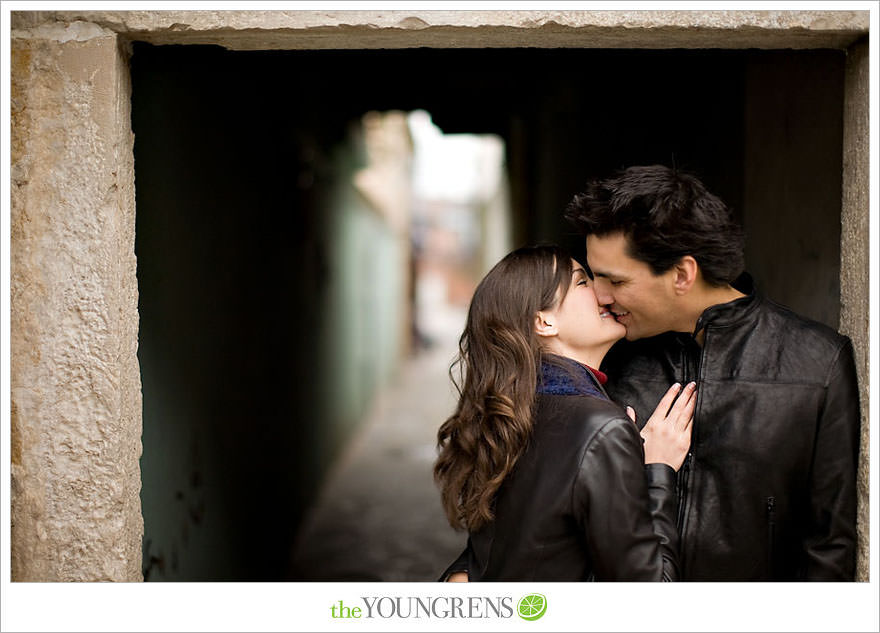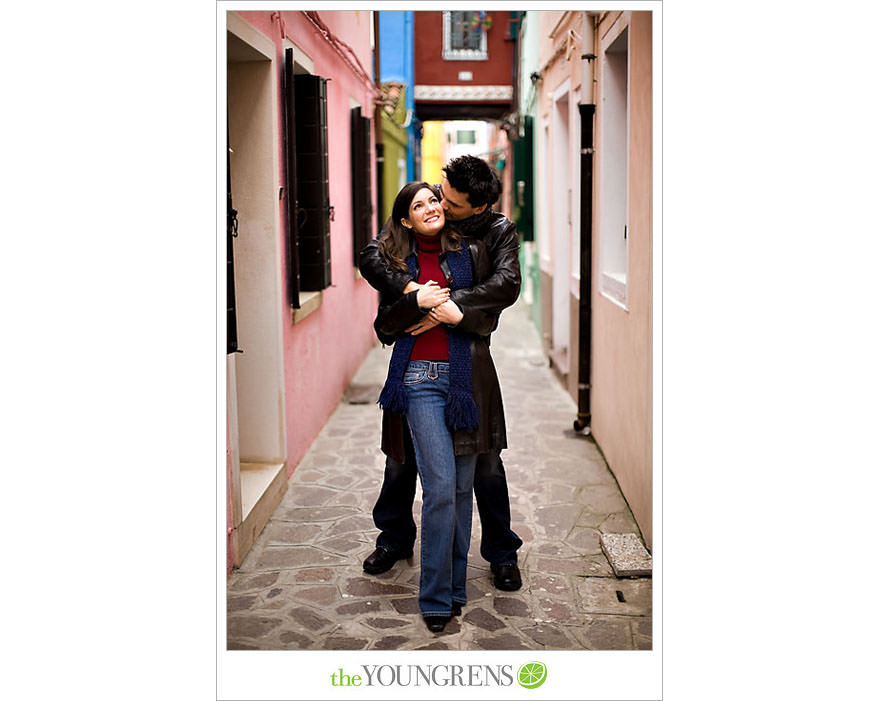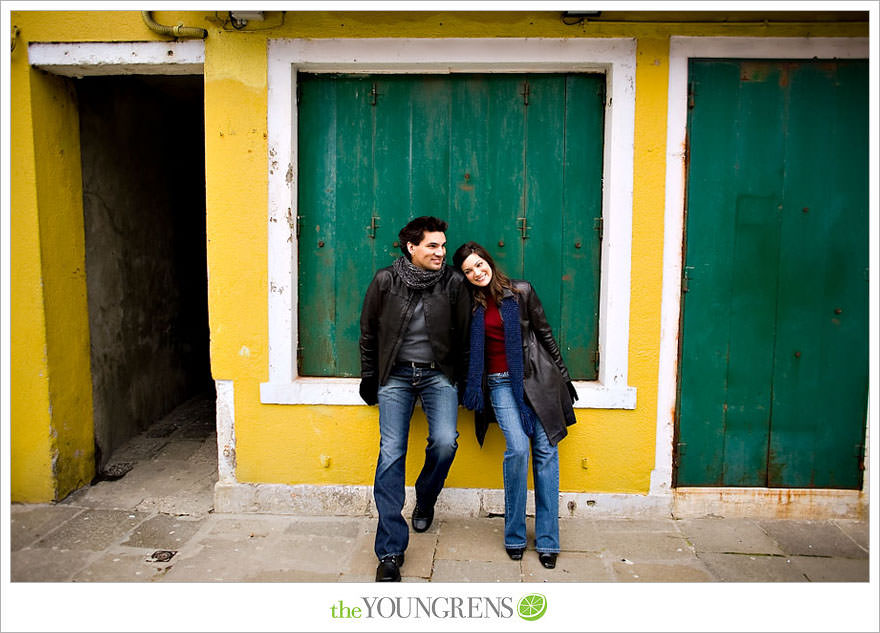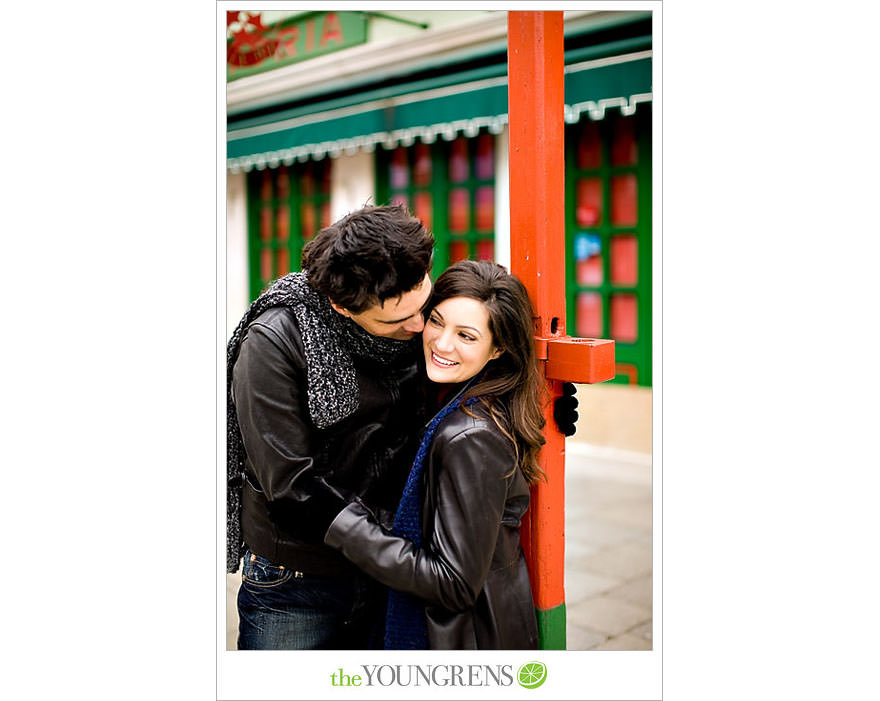 Oh Jeffy-Poo.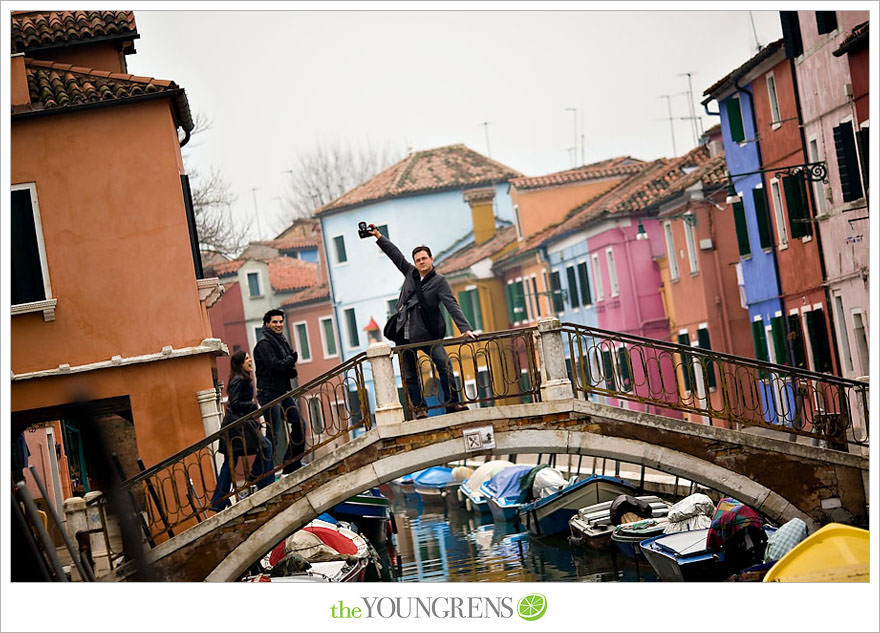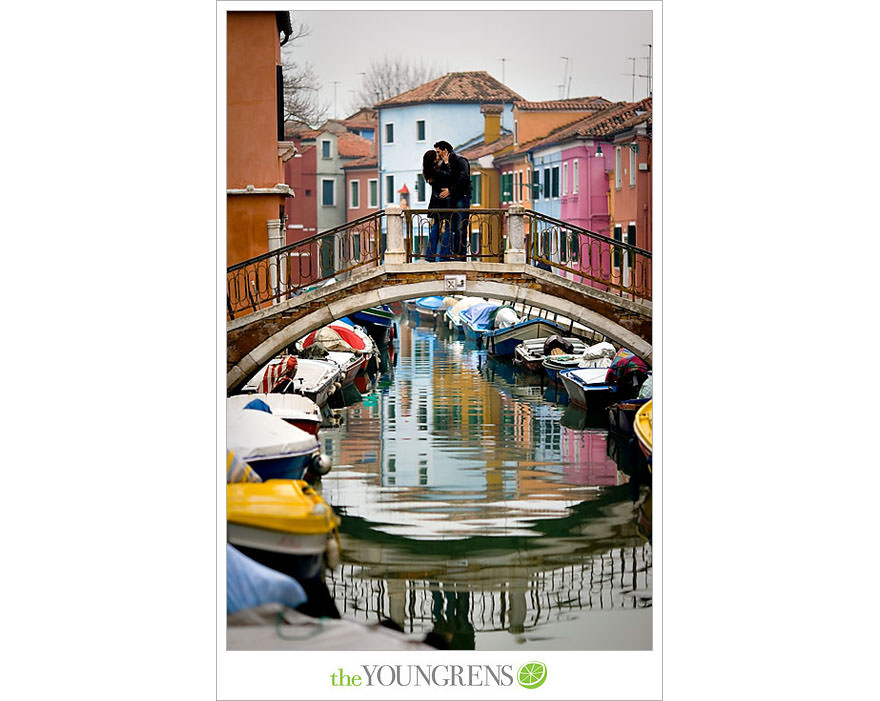 We ran into a small gaggle of cats that were too cute to pass up.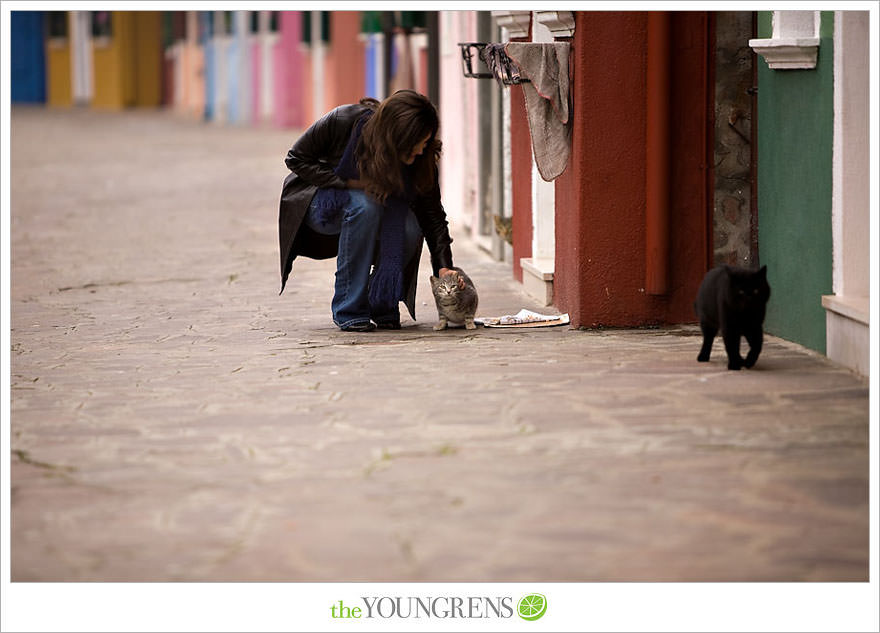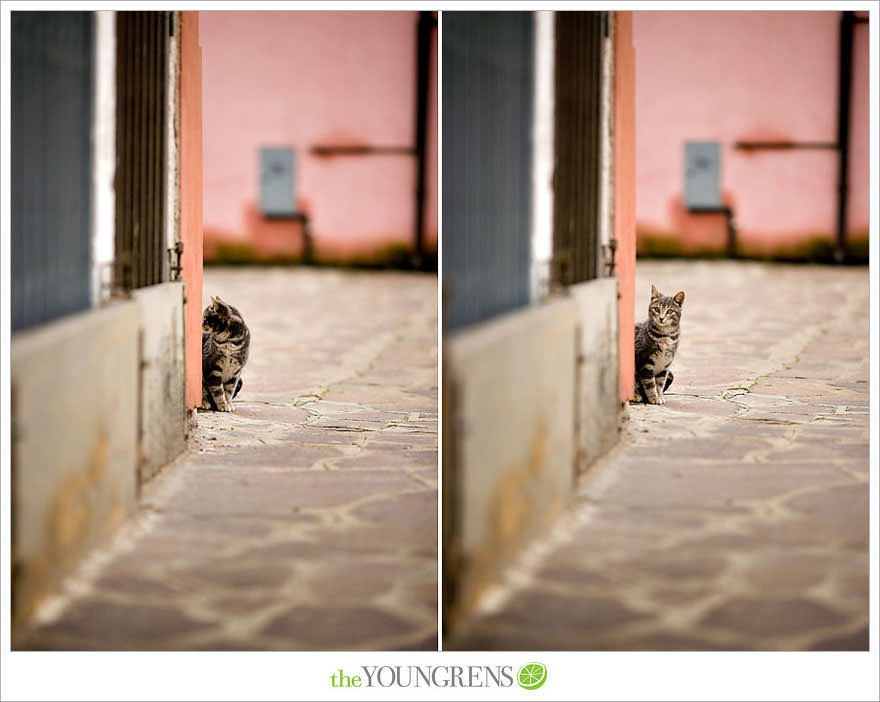 Jeff fell in love with this one and wanted to keep it!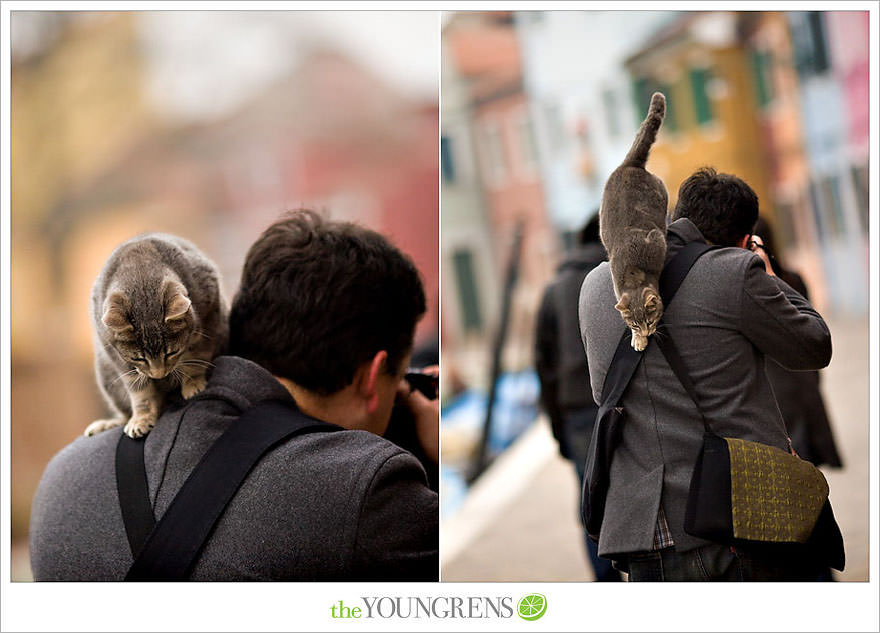 Amazing!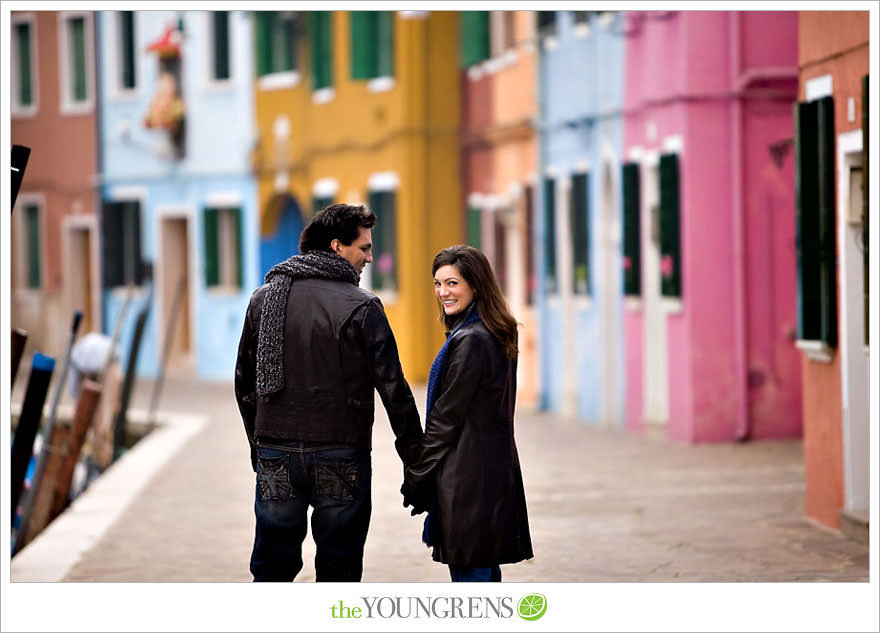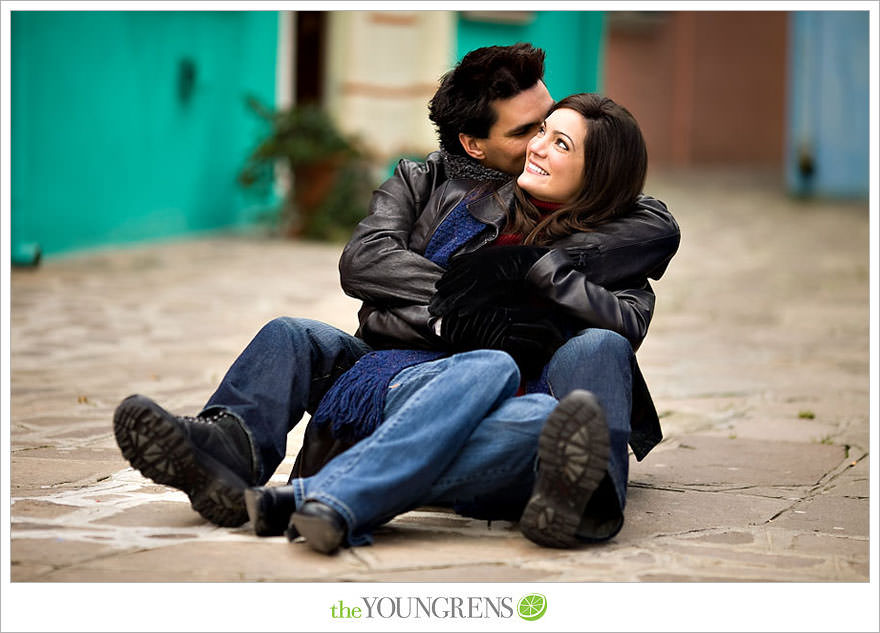 Jeff's view.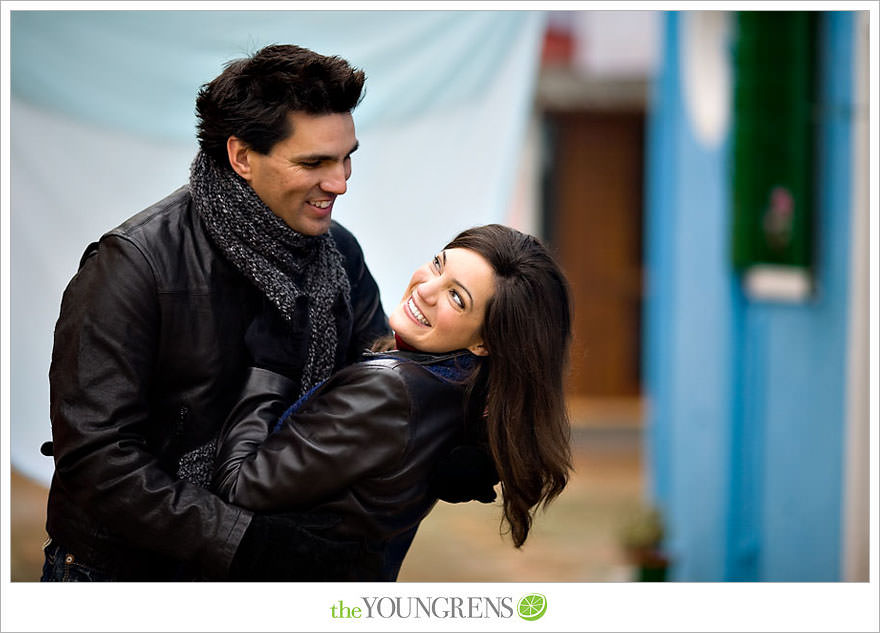 My view.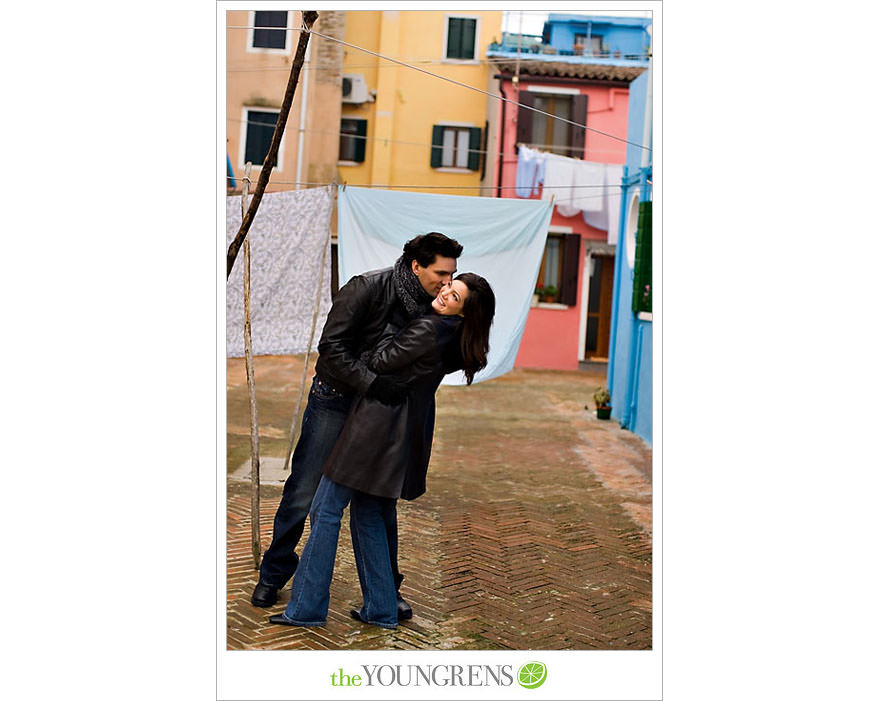 I love this garden that we found on the outskirts of the town with some Christmas stuff still hanging in the tree.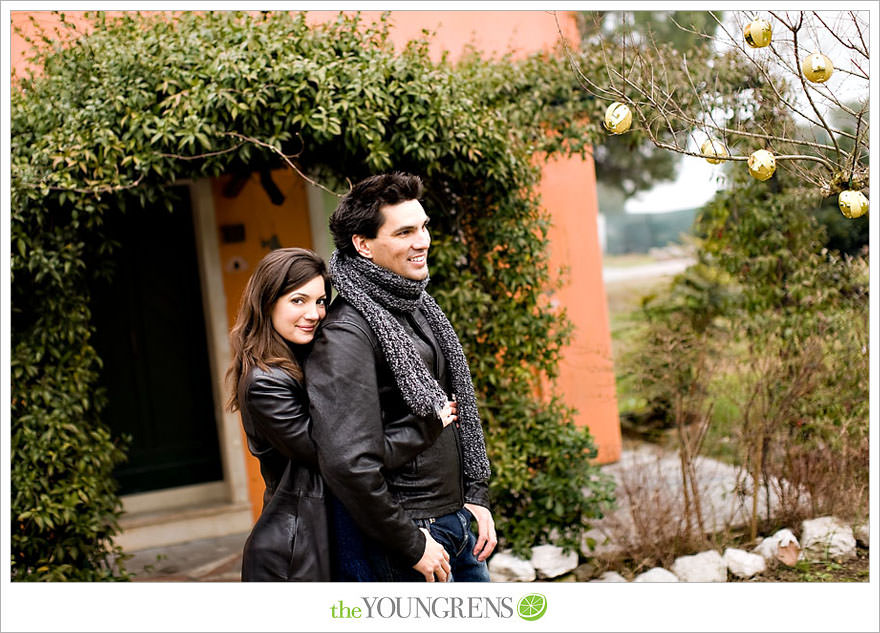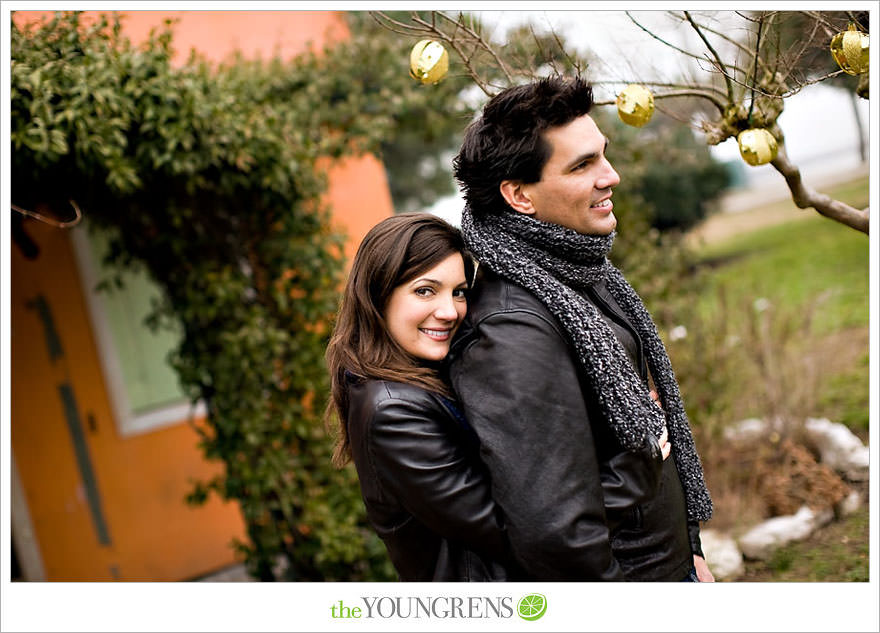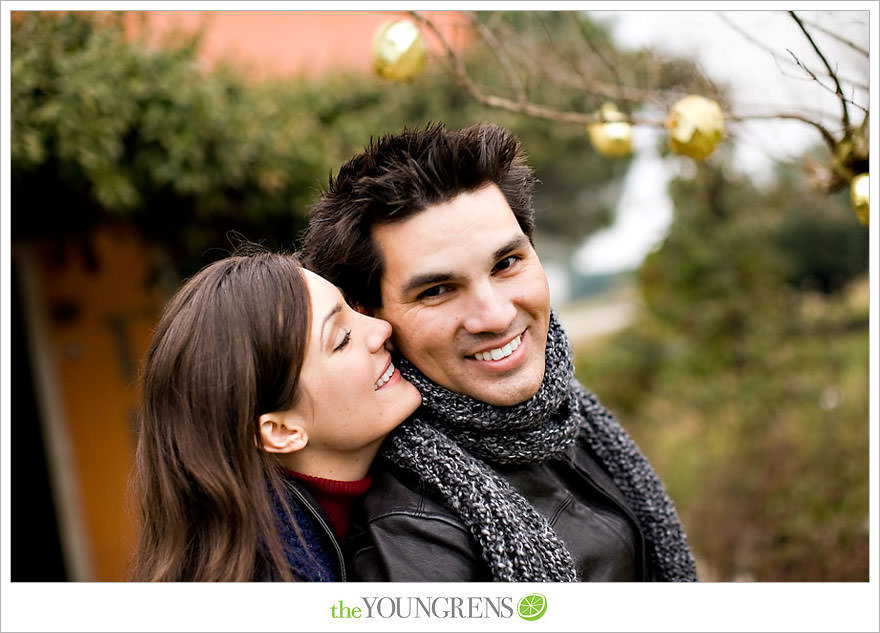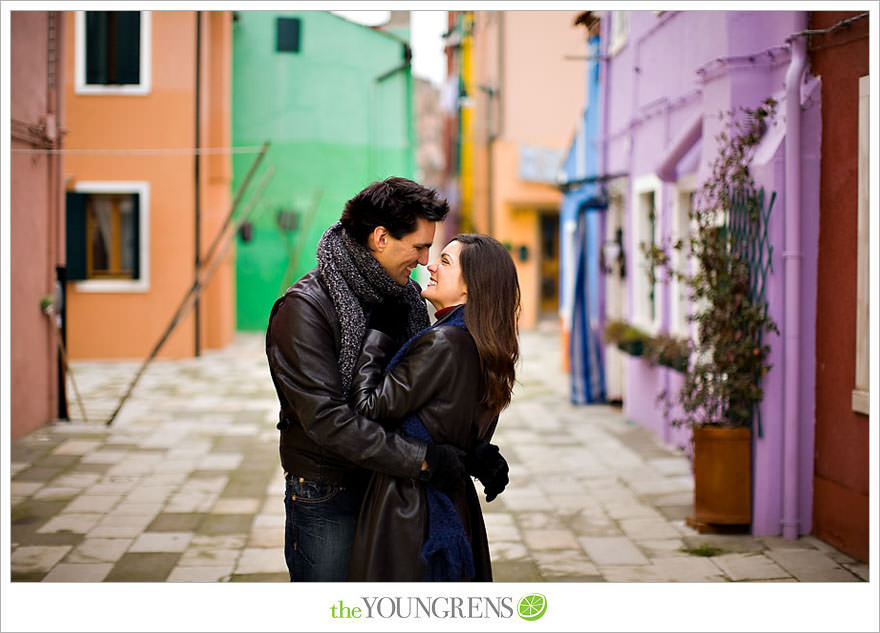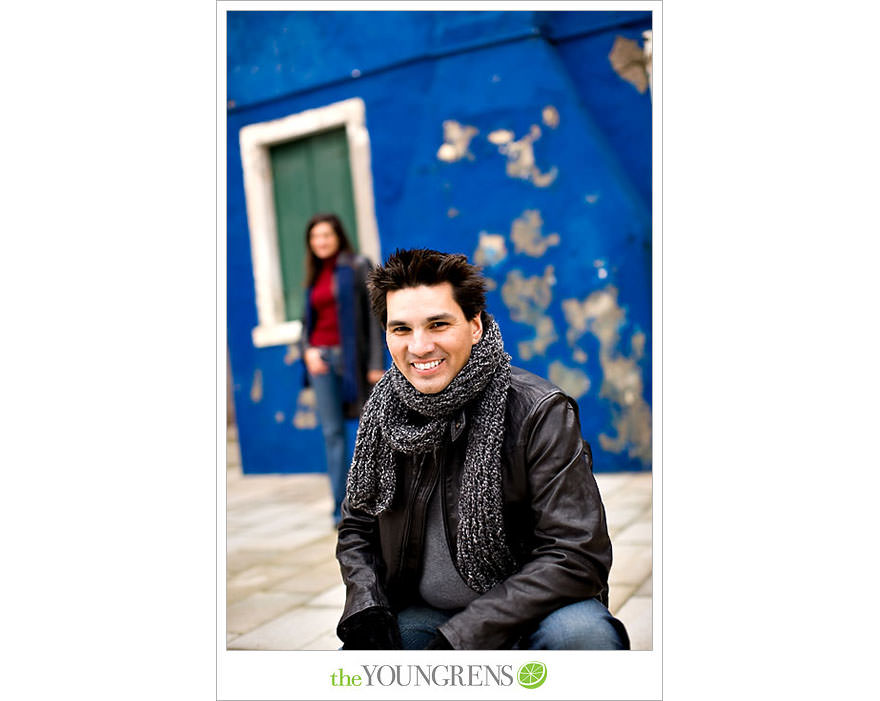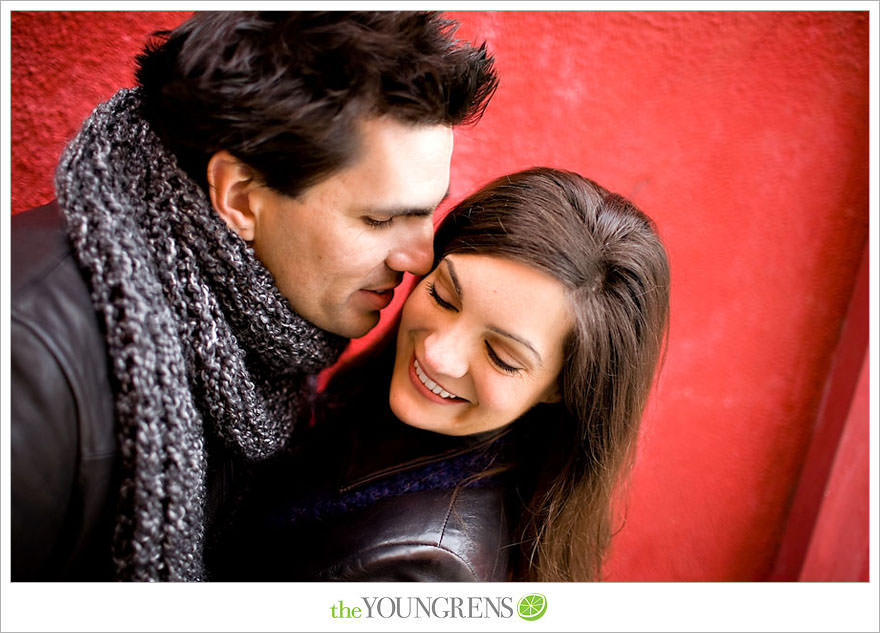 My favorite part of the day! This black cat kept following us around, so we finally decided to put him in the picture. He only stayed in the basket for a second, but it was enough!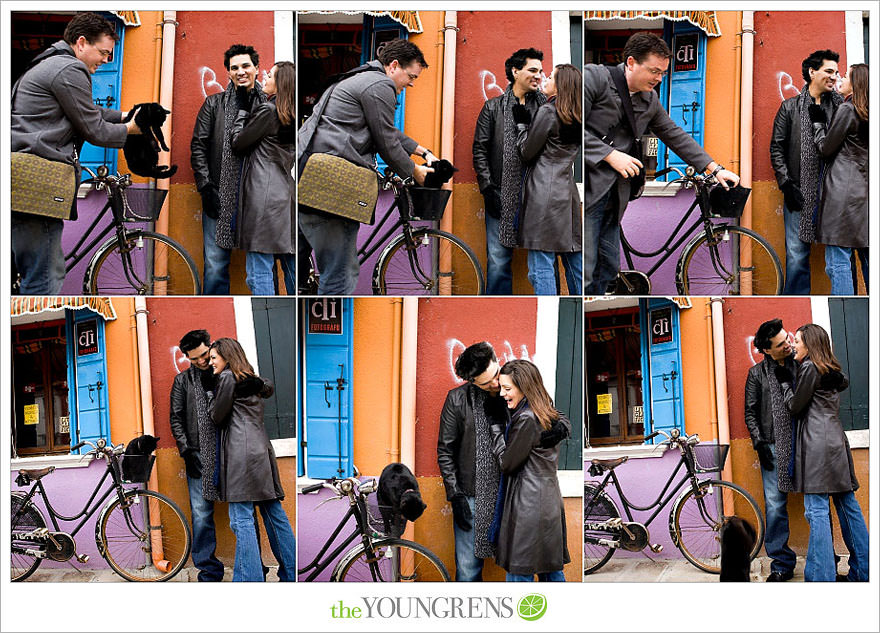 So cute!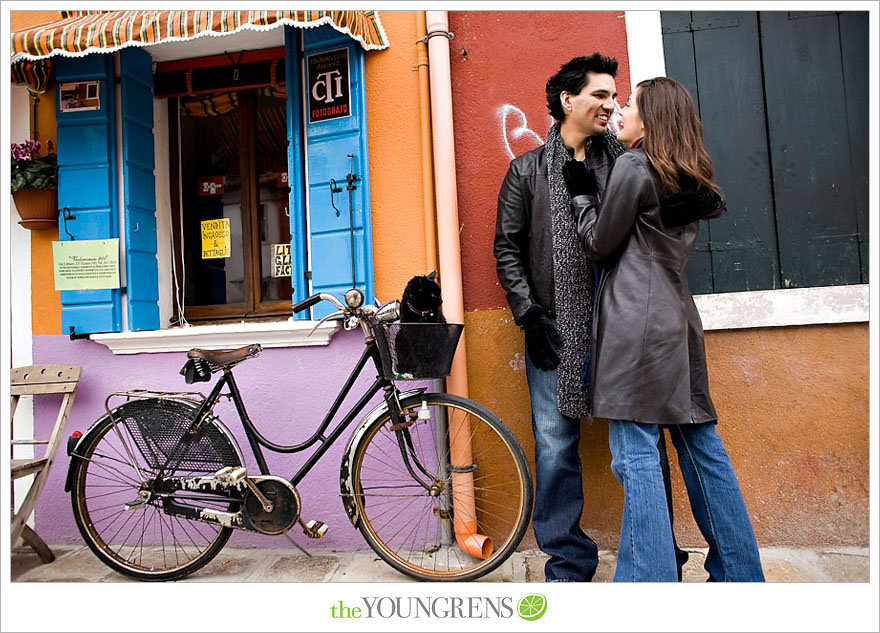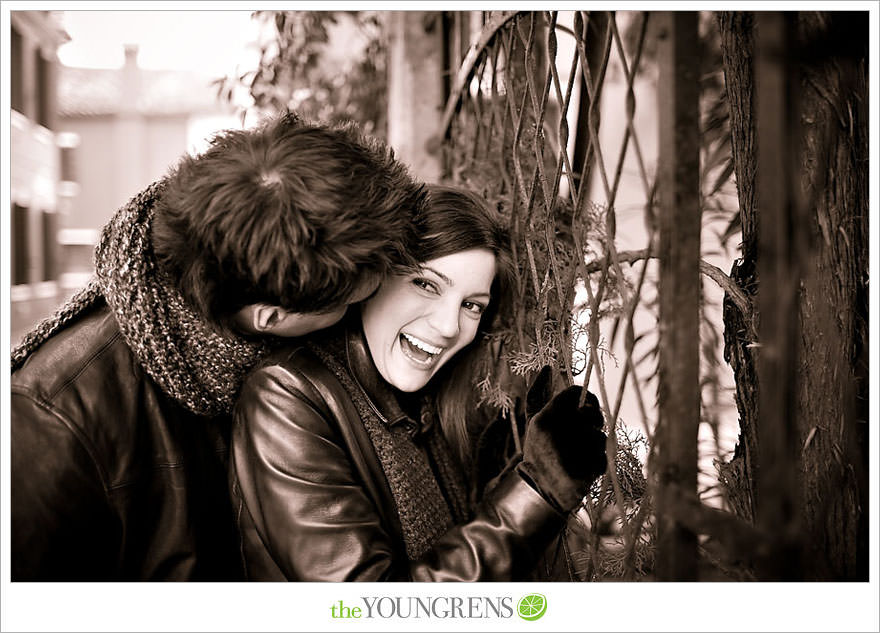 Near the ferry landing, the landscape changed dramatically, and we suddenly felt like we were strolling through Paris on a foggy winter's day.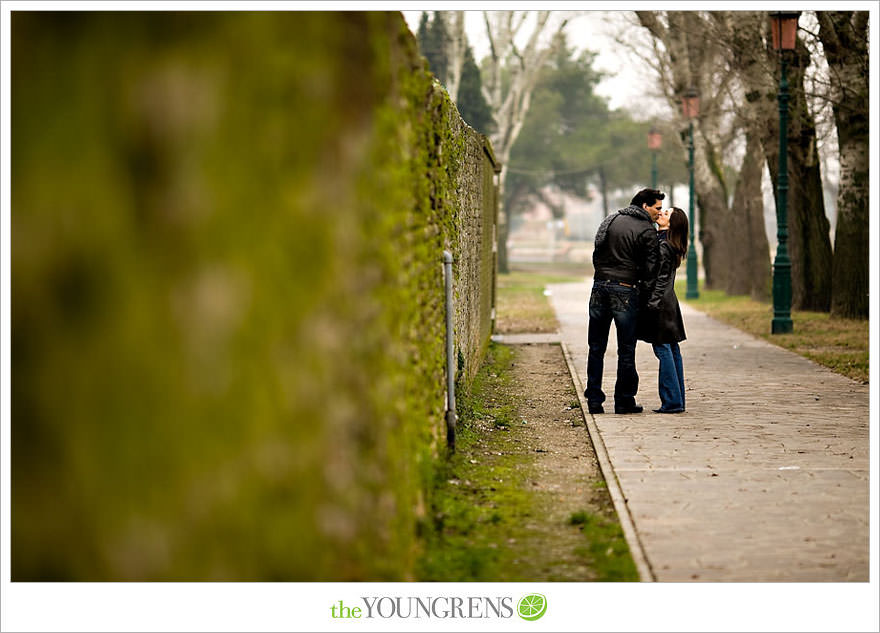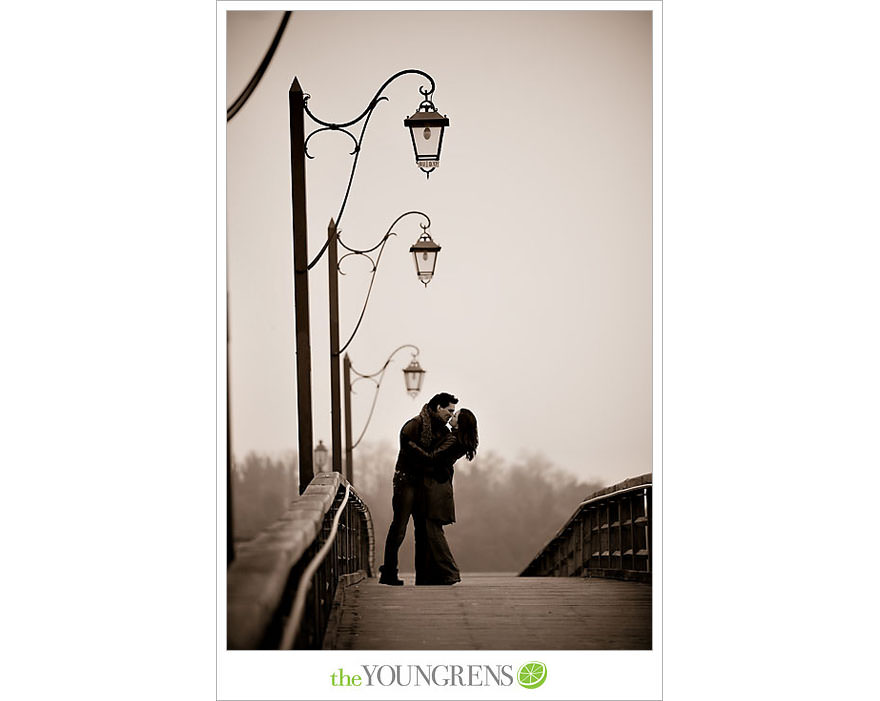 Back in Venice. We're seeking out a warm restaurant to thaw out.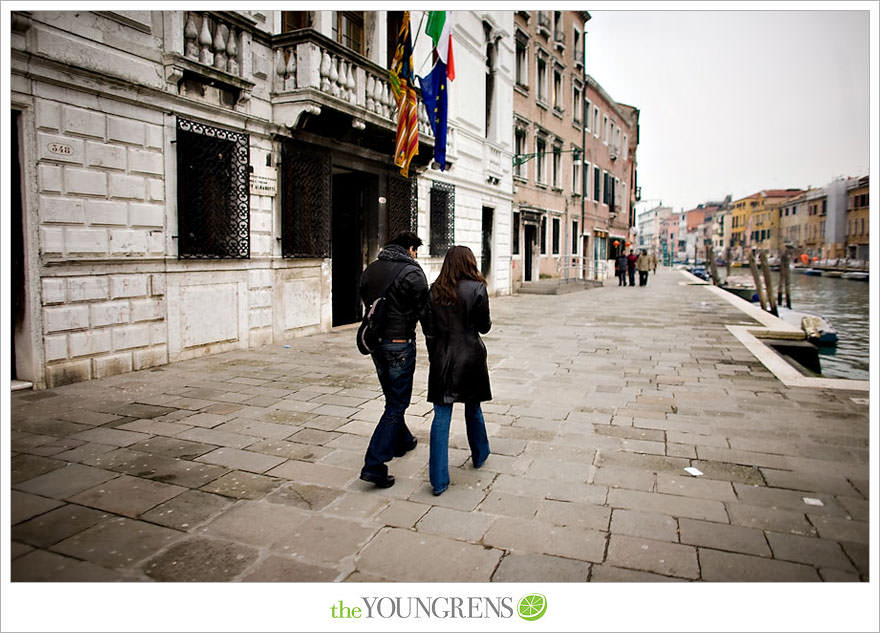 And we ran into this! I'm still not sure what "sere" means though…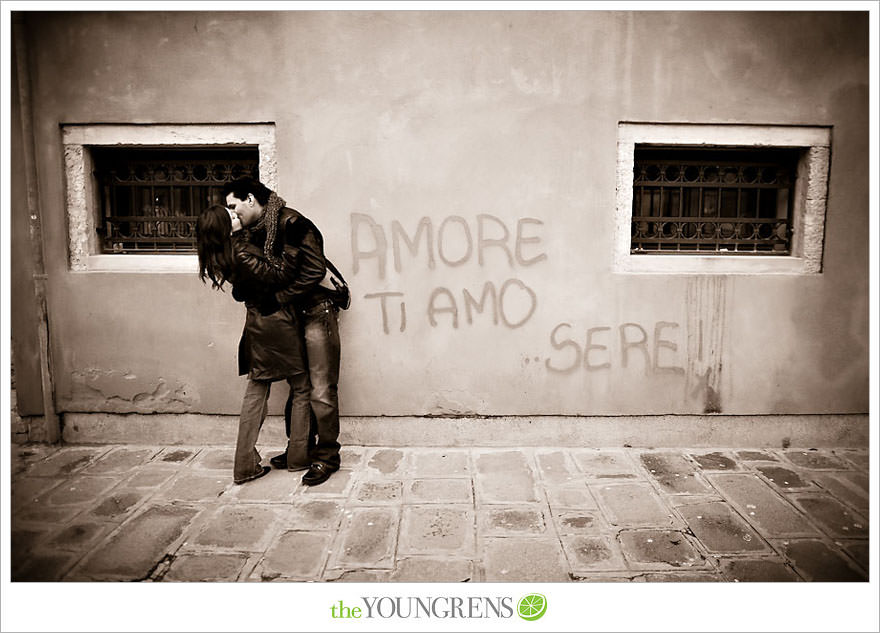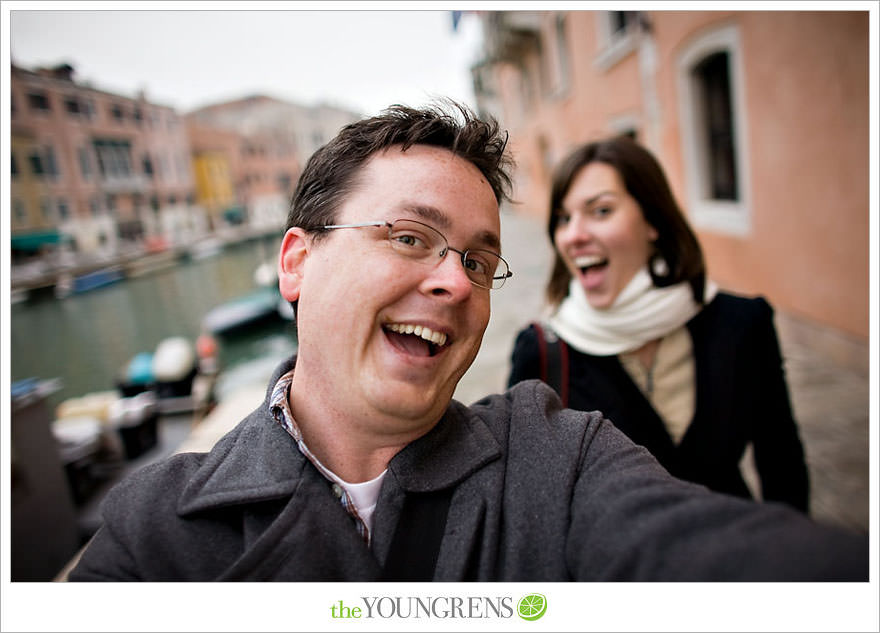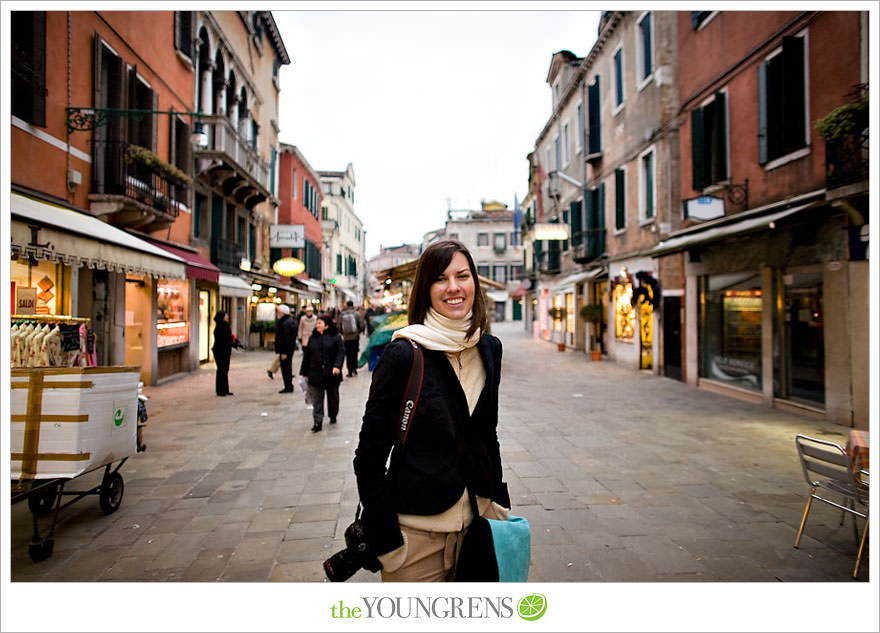 John and Christie – Thank you, thank you, thank you for taking a chance on a dream and asking us to come along with you to Venice. We are stoked to do many more Honeymoon Shoots just like this one, and we are so blessed to have had the opportunity to share in your love. You two are incredible and we love you from the depths of our hearts. Aguri!