If quirky had an avatar, it would be Eric and Cindy.
Eric and Cindy are both scientists by trade and their quirky, science-themed summer wedding at The North Chapel in Point Loma and the Marine Room Restaurant in La Jolla captured their lovable personalities perfectly. Everything from the place cards to the dinner that was served reflected a part of their lives – their affection for their adorable kittens, their self-proclaimed "science nerd" relationship, and their love for great food and remarkable experience.
When it comes to weddings, the entire theme, style, and experience of the wedding day begins with the save the date and the invitation, and Eric and Cindy hit the nail on the head with their lovable science-themed invites. They had little romantic science graphics drawn by hand and incorporated throughout the wedding stationary. I don't think I've ever seen such darling drawings!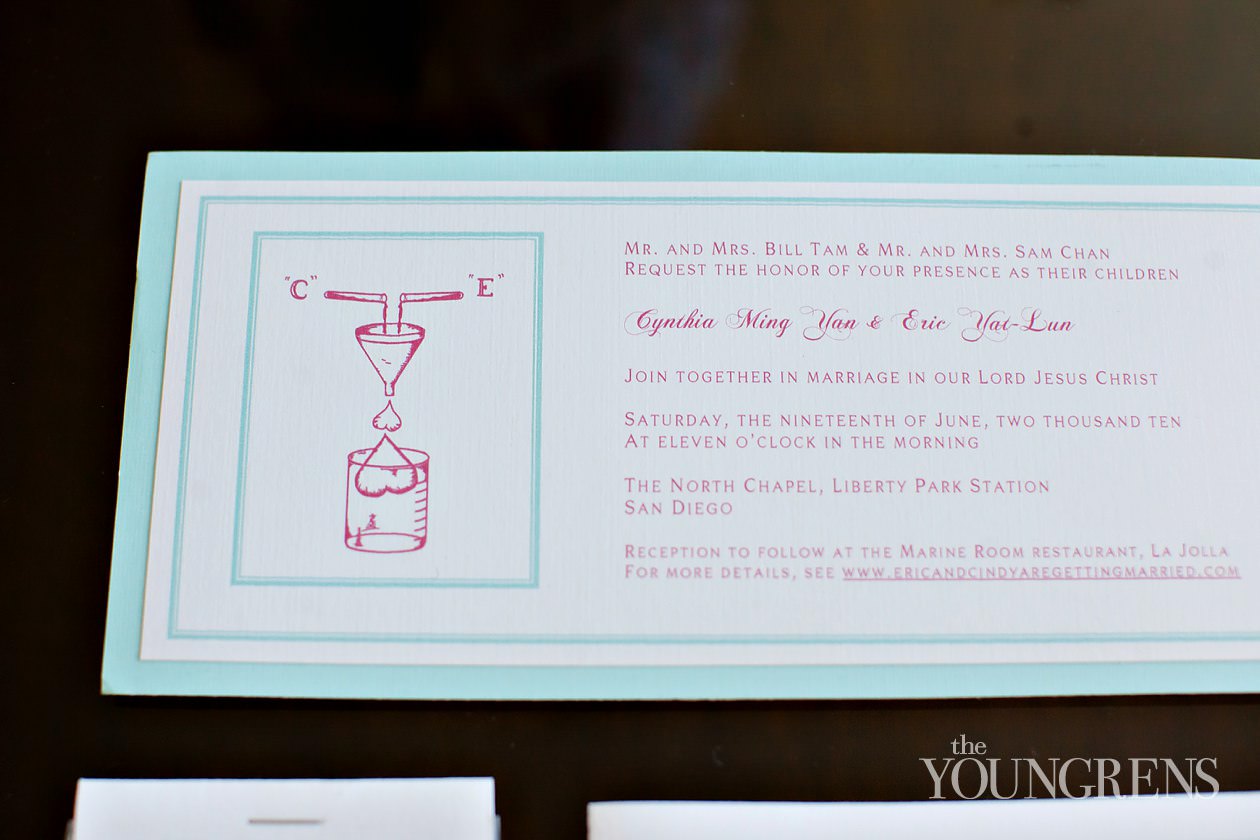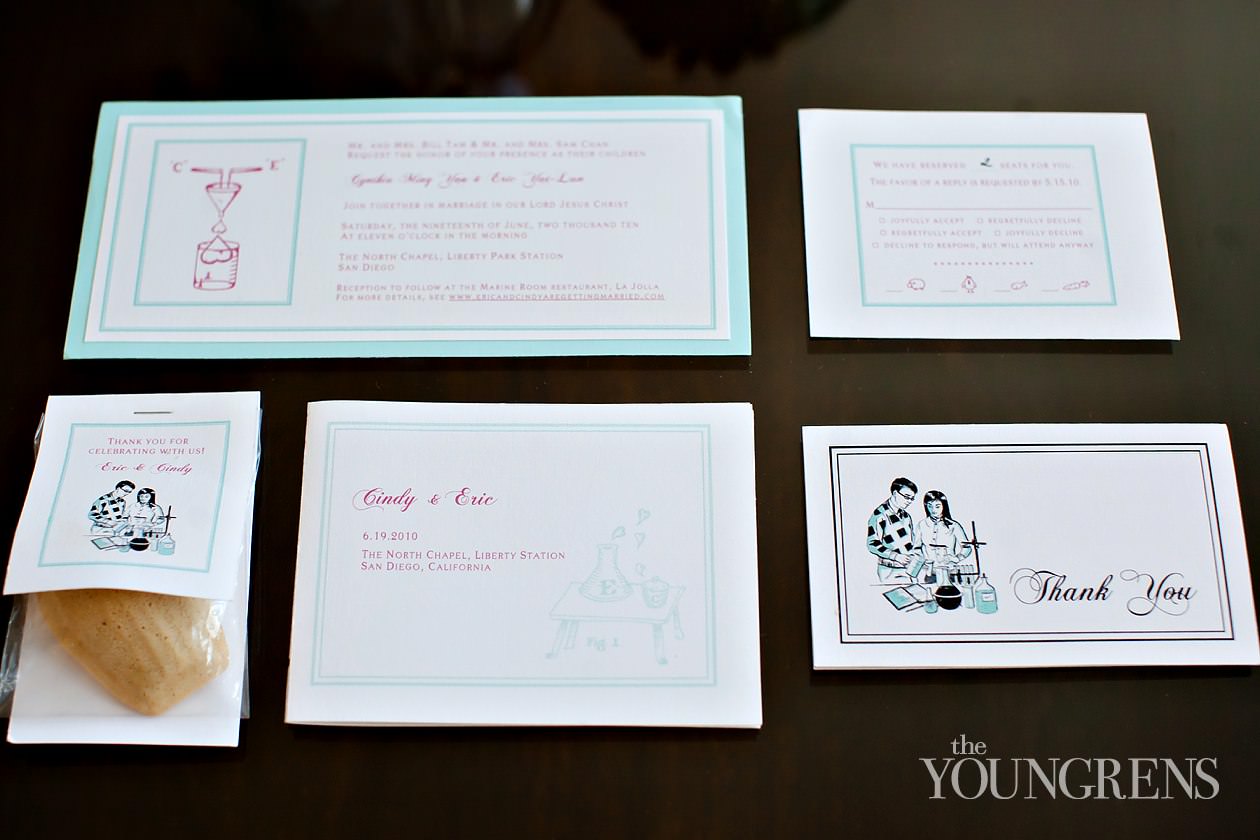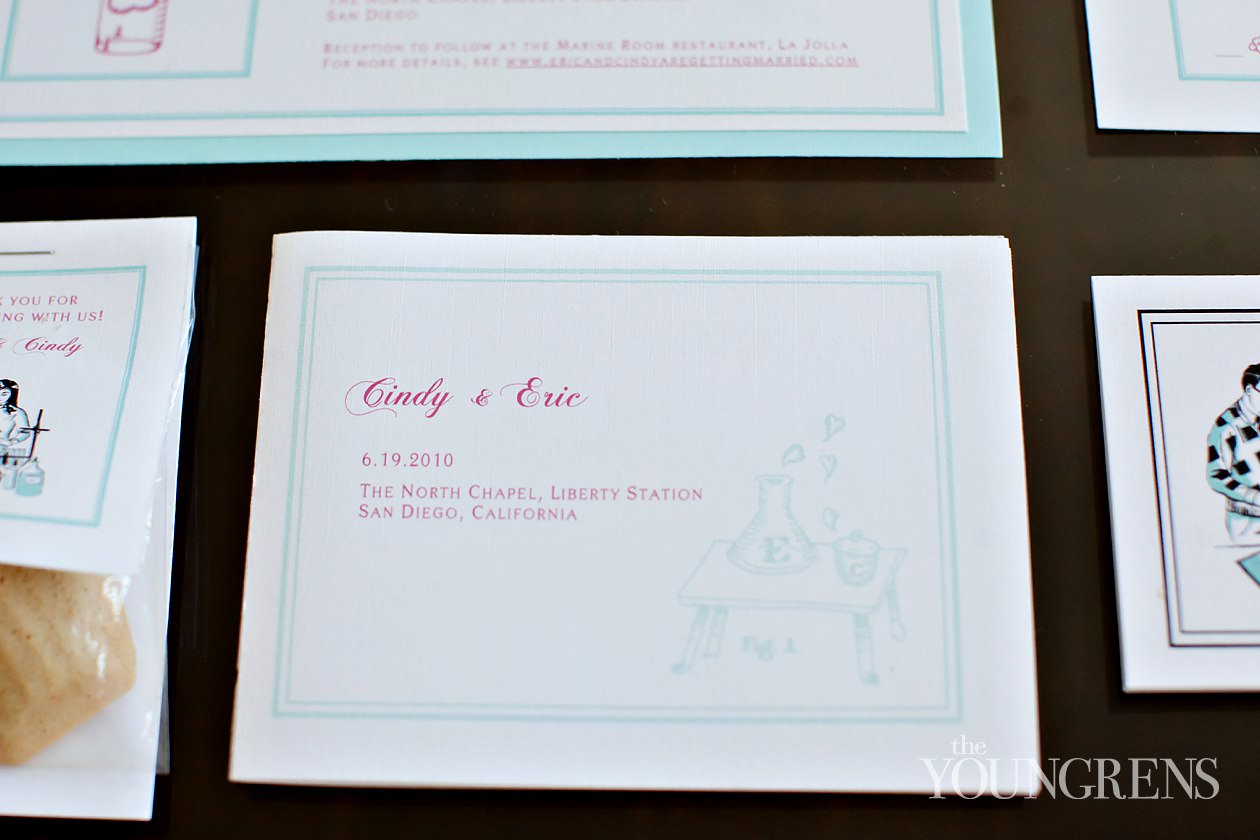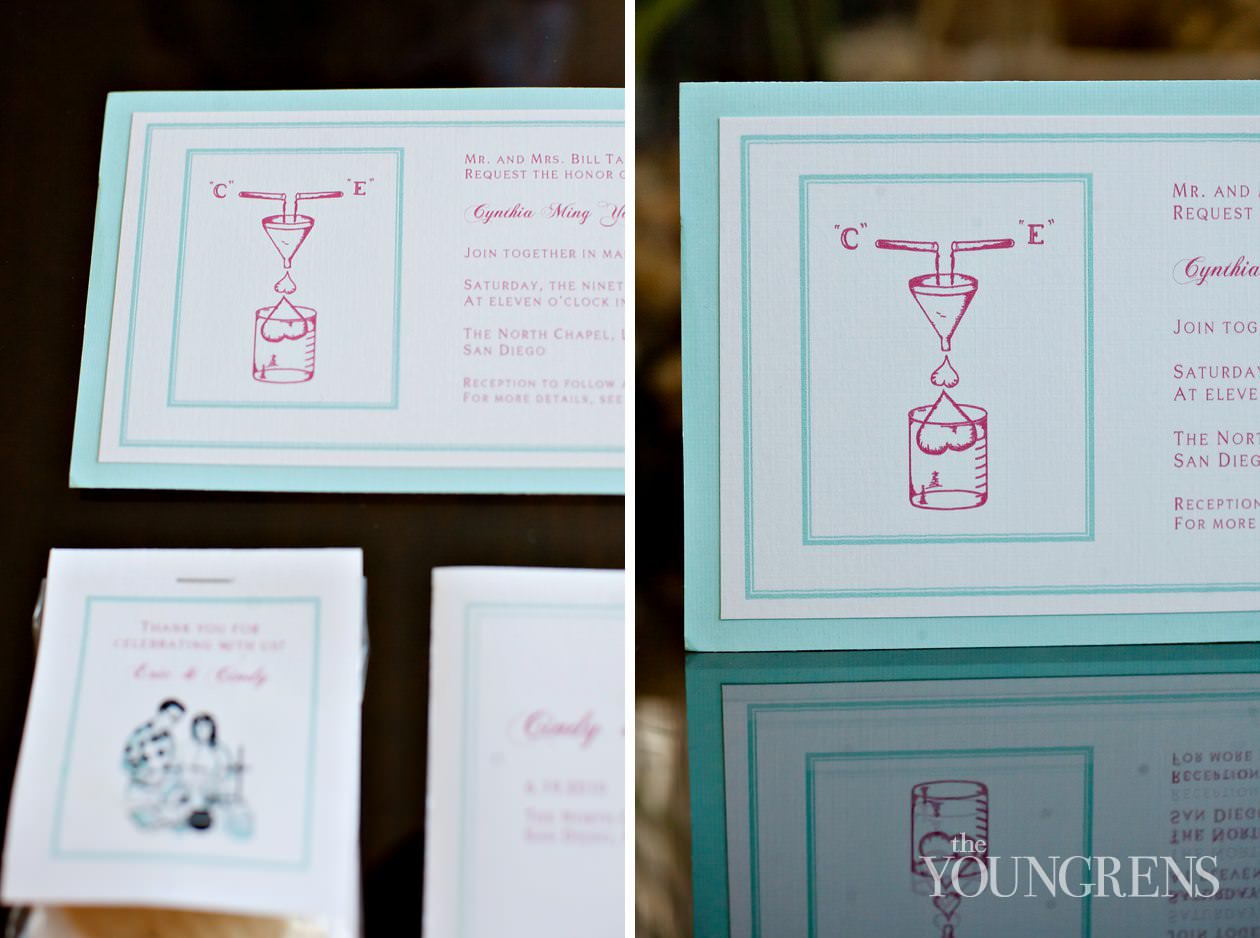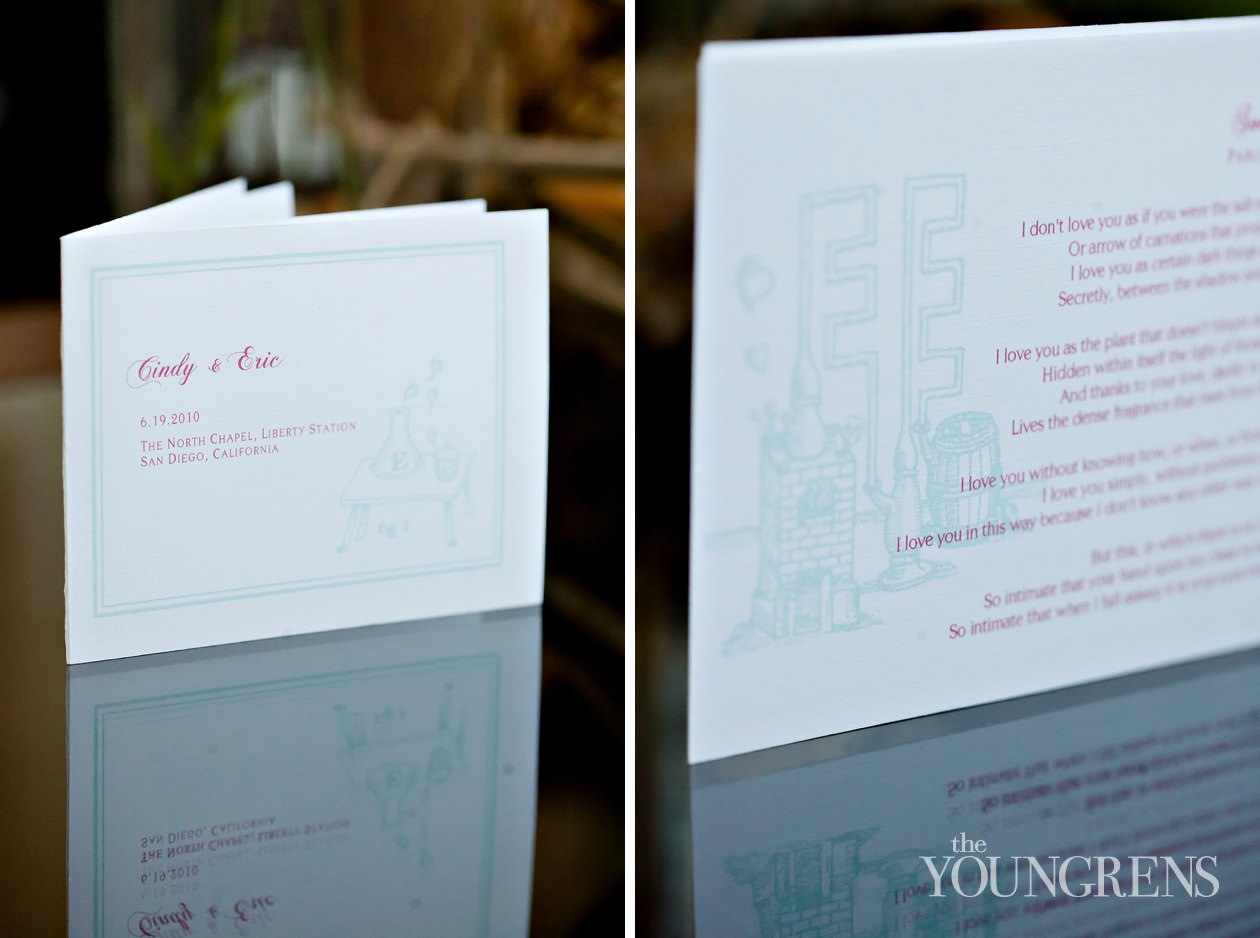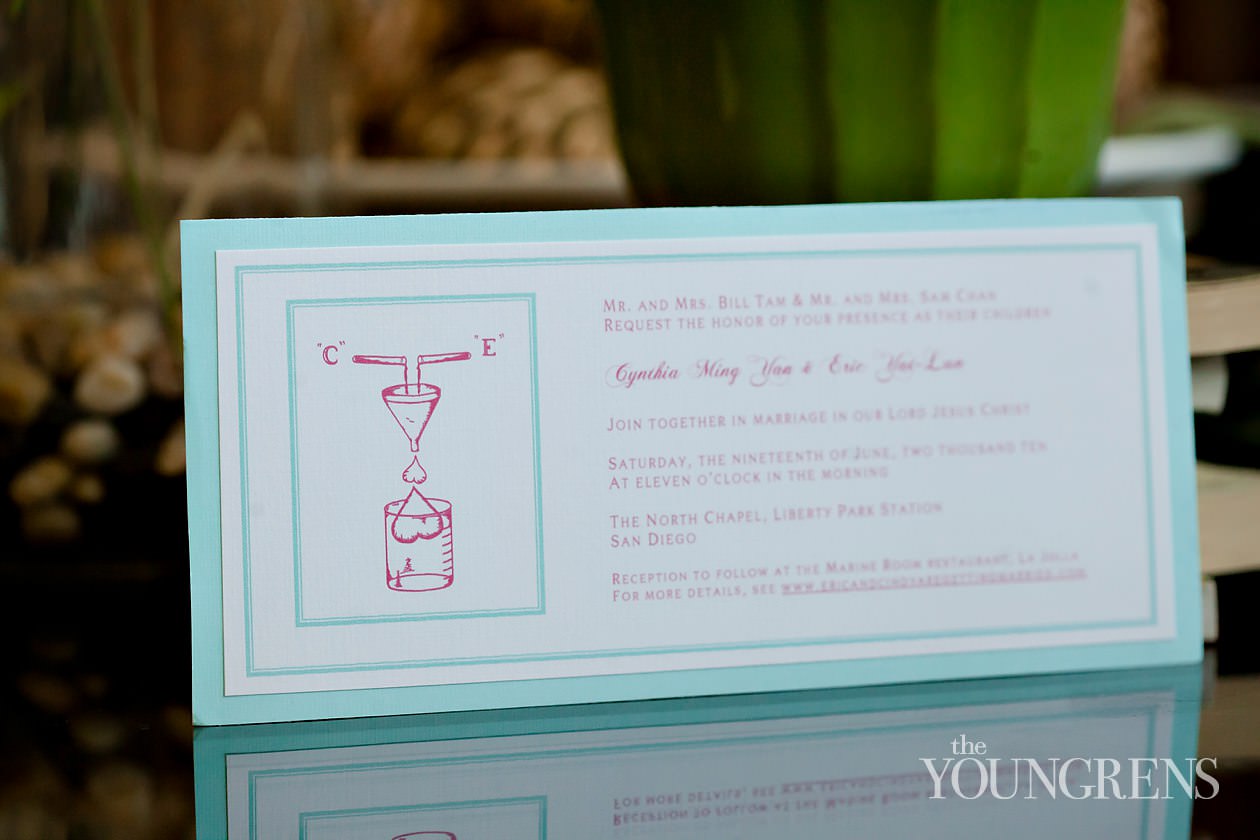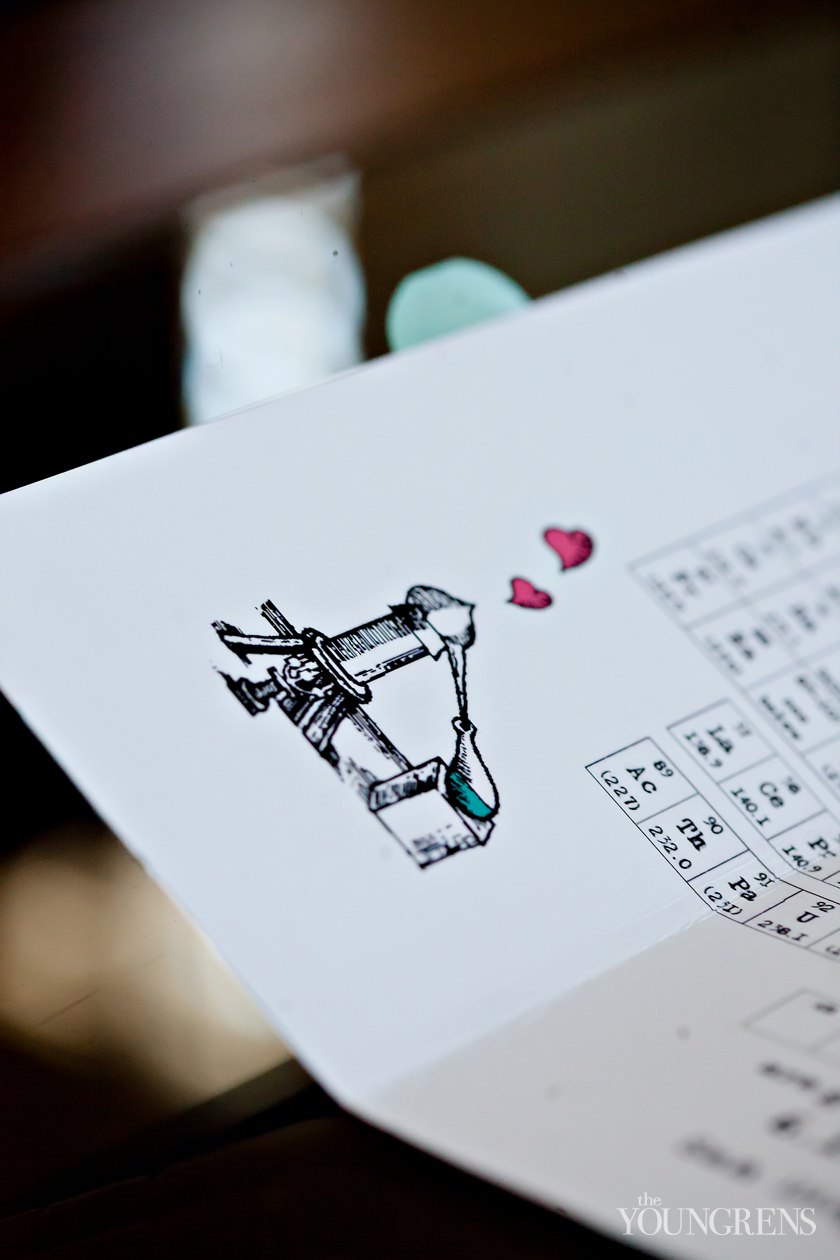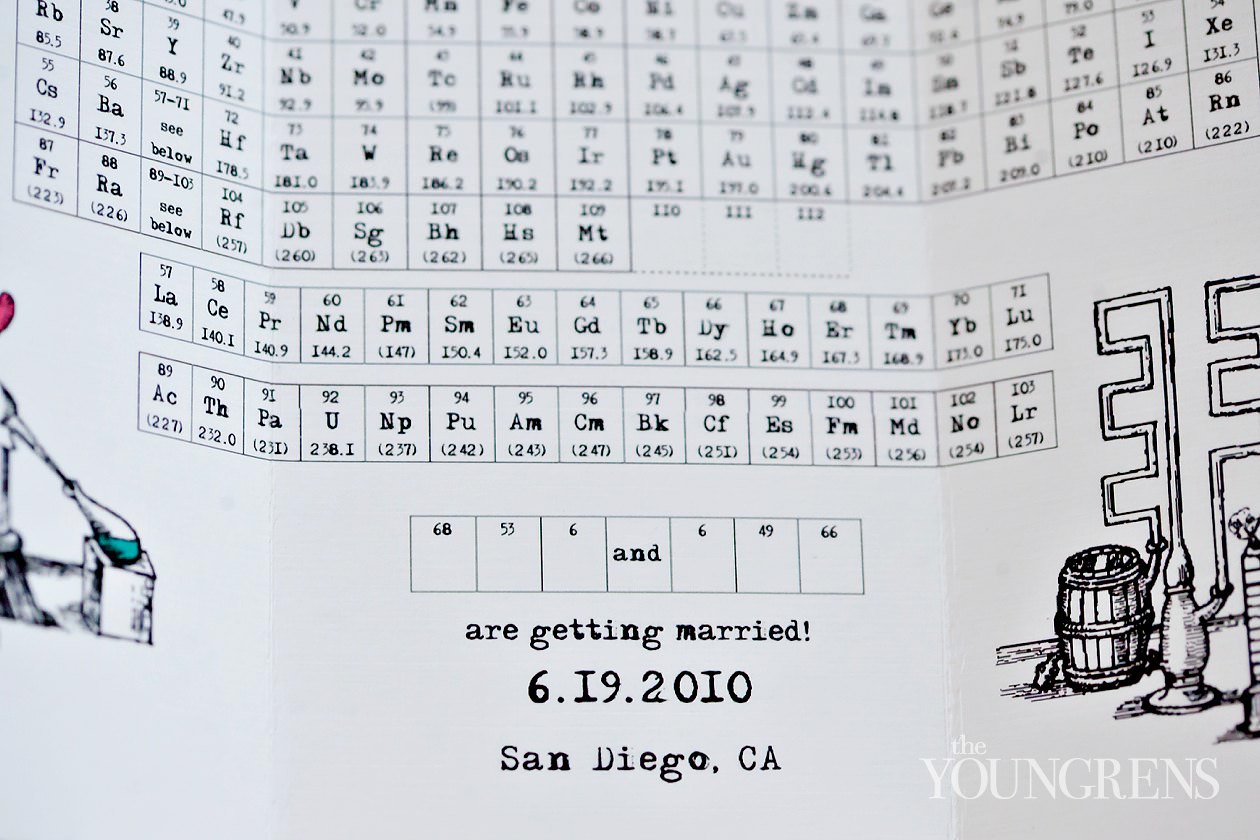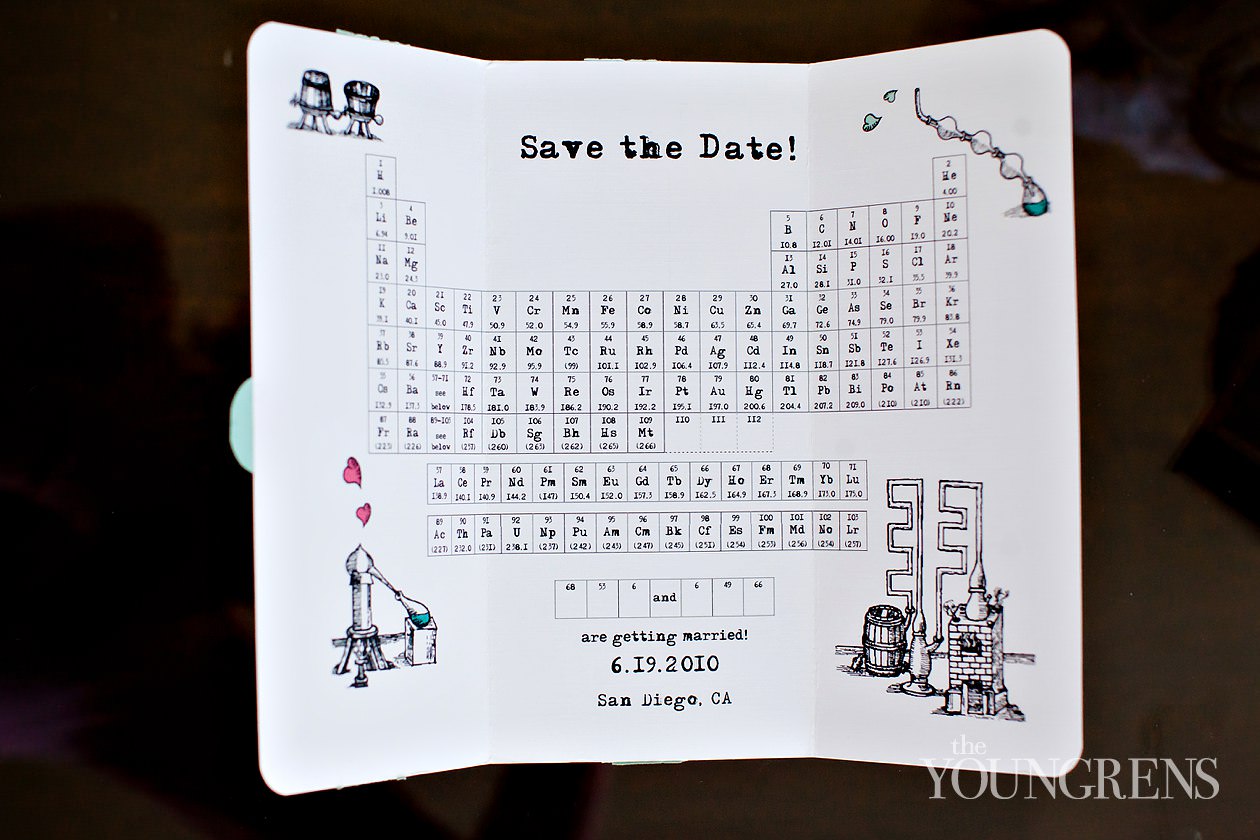 I love when couples infuse their unique personalities into their weddings in creative ways – and the more creative, the better! So let's all push the creative bounds together and I'll be sharing many more of my favorite Brilliant Ideas throughout the year with you guys!
Hugs,
Erin