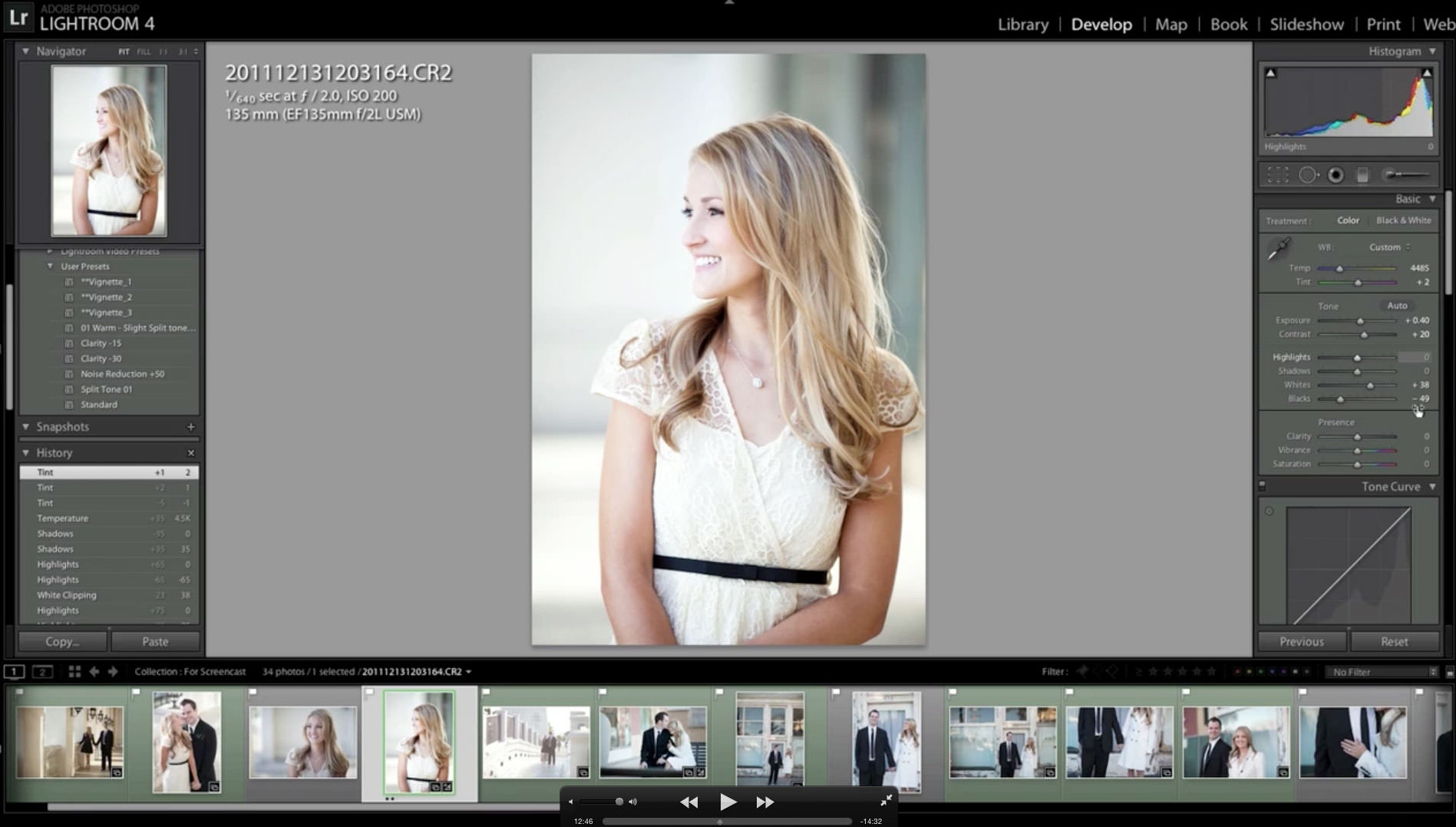 How We Edit Our Images in Lightroom 4
NOTE: We'll be updating this ASAP with a Lightroom 5 Video Not too long ago we posted a tutorial about how we get such beautiful, consistent skin tones in our images using Lightroom 3, and at about the same time Adobe released Lightroom 4 which works differently and has all kinds of different sliders, so we decided it was time to record another tutorial. (If you like, you can check out the Lightroom 3 tutorial here) In this screencast, I demo how Jeff and I edit our wedding and engagement images in Adobe Lightroom 4. This isn't a tutorial on how to use Lightroom, it's simply an explanation of the editing process we use to achieve our natural style for our wedding and engagement shoots. I even give away our 'secret ingredient'… This screencast is open to our newsletter subscribers only, so sign up to receive our updates and you'll be sent the exclusive password for subscriber-only content just like this. For those of you who've been with us a while, the password is the same as last time. If you've forgotten it, just enter your e-mail address in the subscribe area to the right and you'll be sent the password again (don't worry, you won't end up with multiple subscriptions!) Enjoy!
START BY GRABBING ONE OF OUR MOST POPULAR FREE RESOURCES!